Vonage Review
By Chad Brooks
Last Modified: July 18, 2018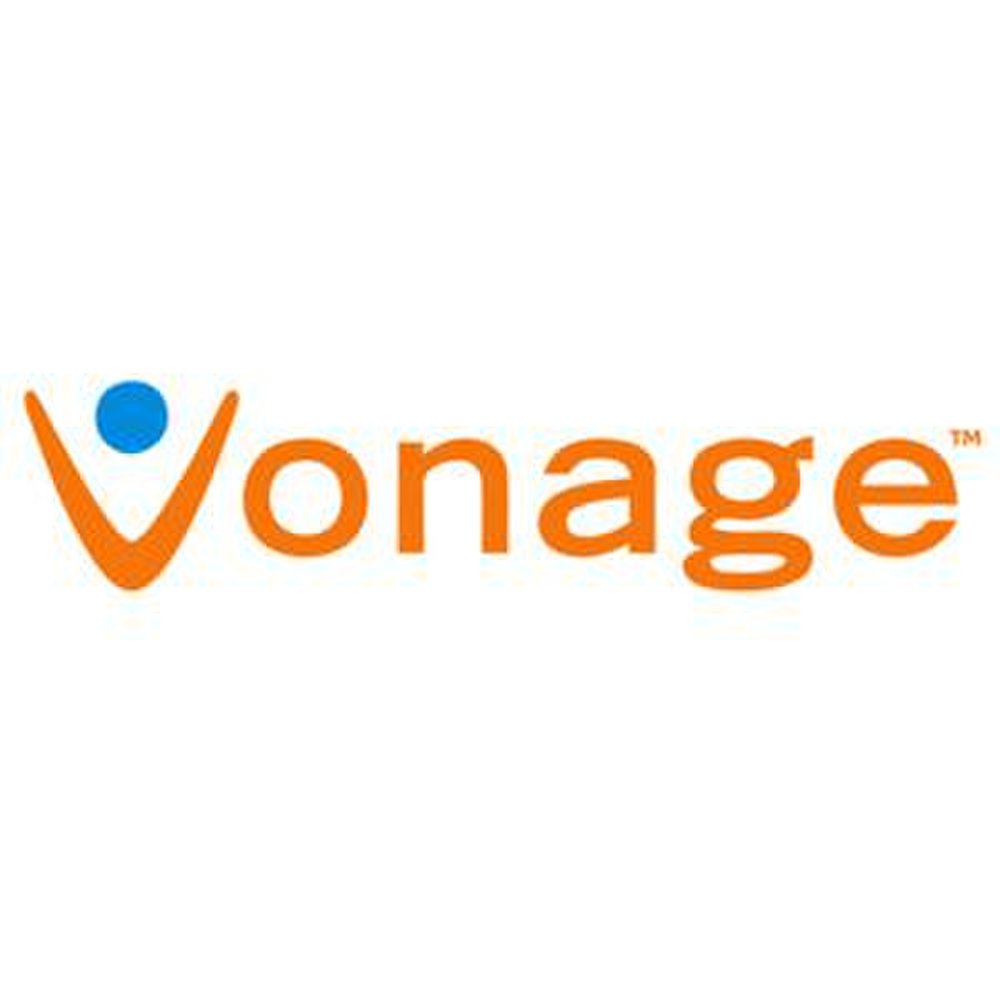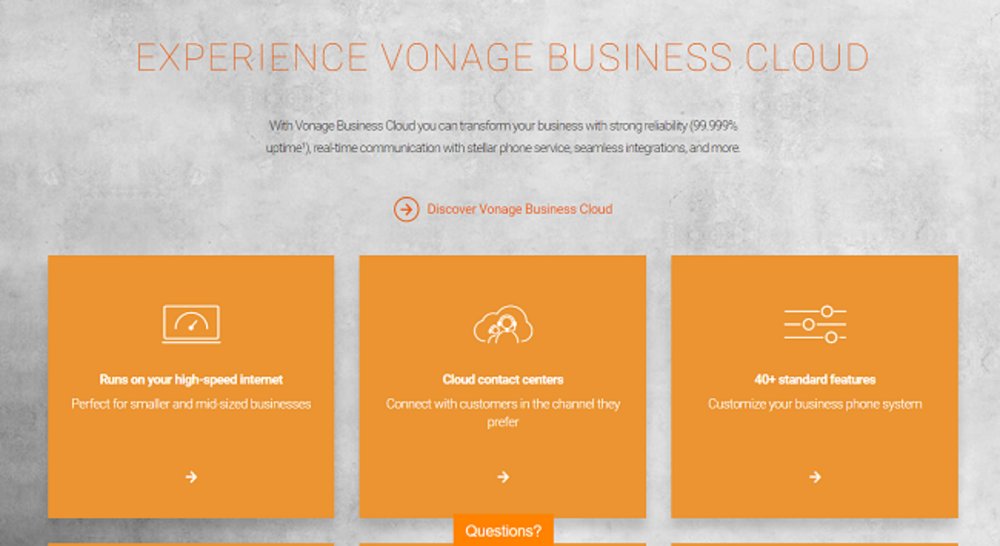 Vonage stands out for its flexibility and cloud-based system.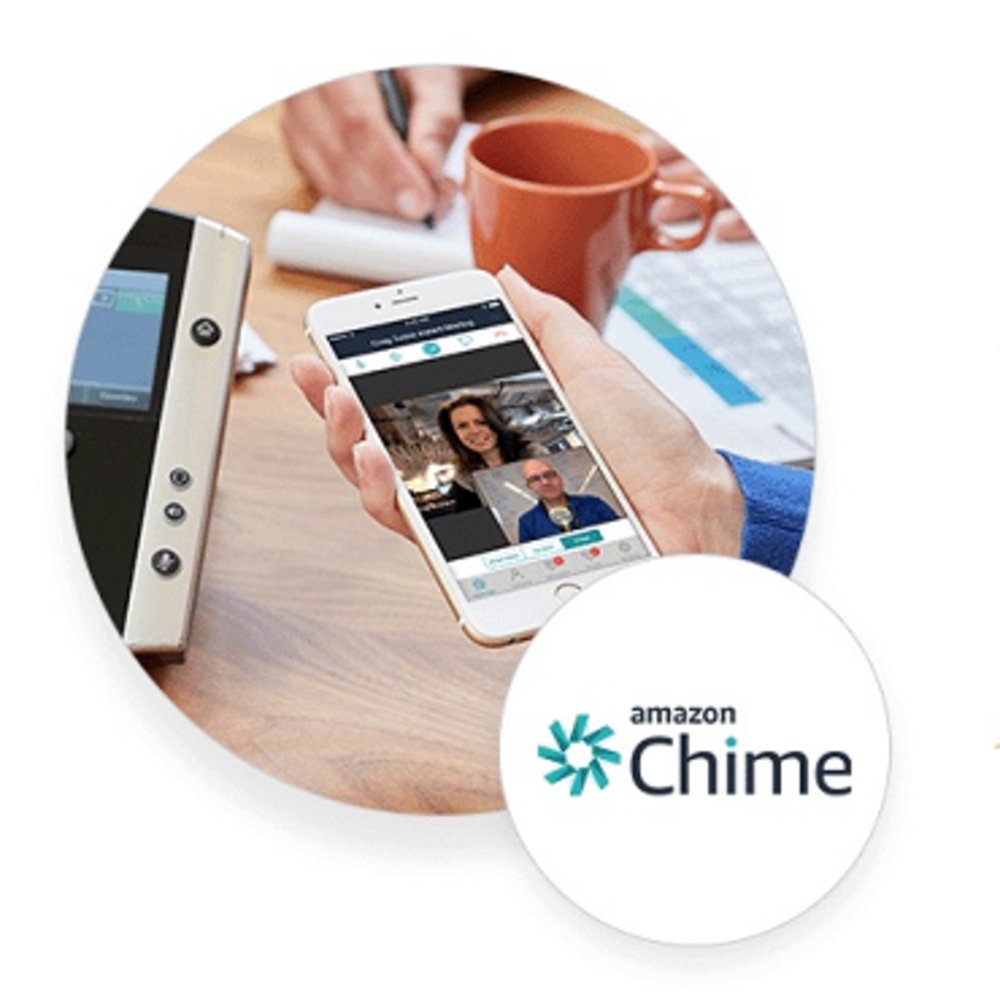 All Vonage users have access to Amazon Chime, a video conferencing tool.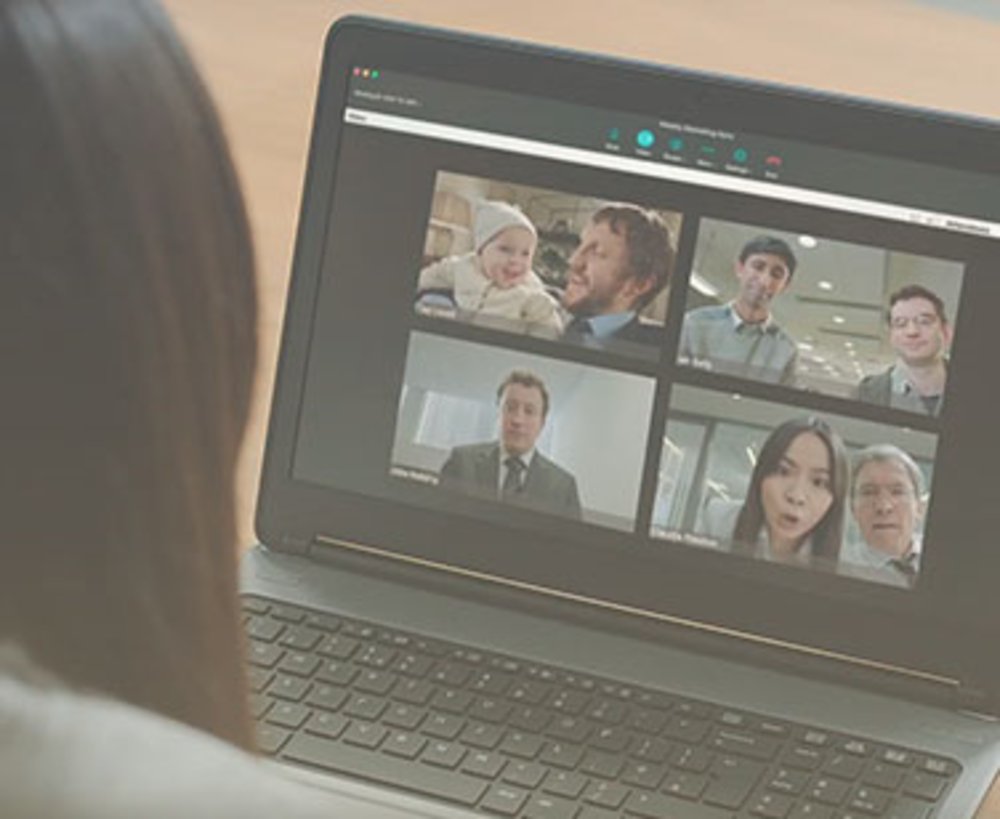 Vonage has several features that allow users to collaborate.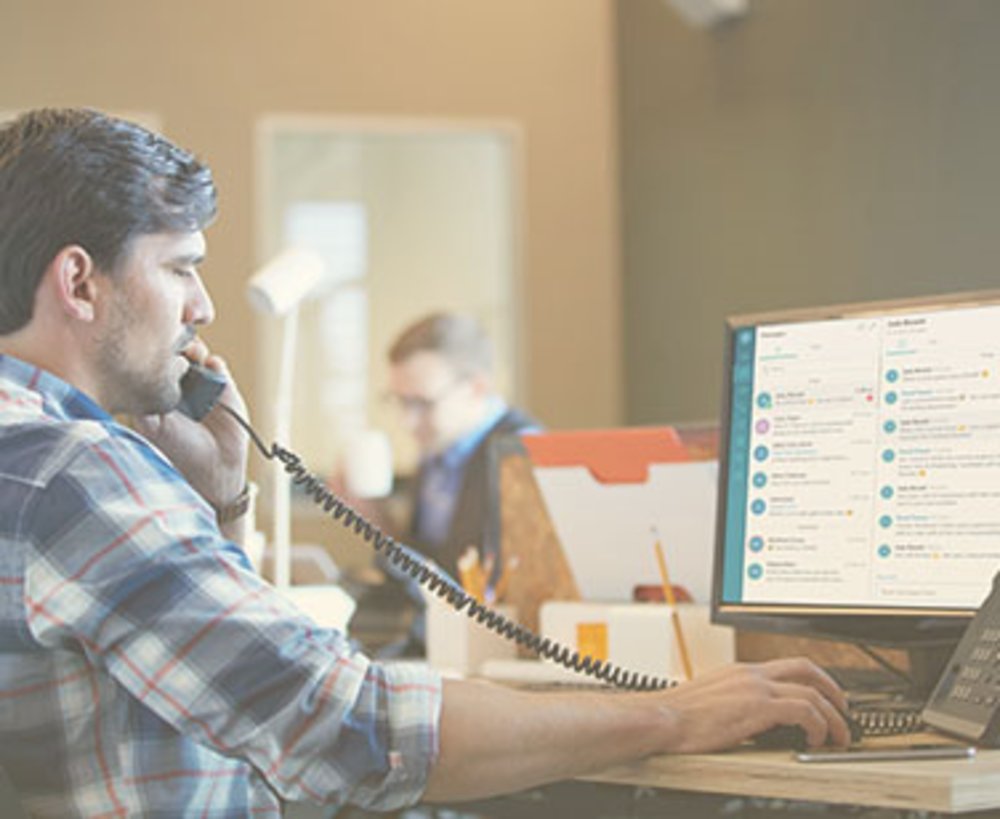 Vonage allows employees to connect with customers via voice, text messaging and video.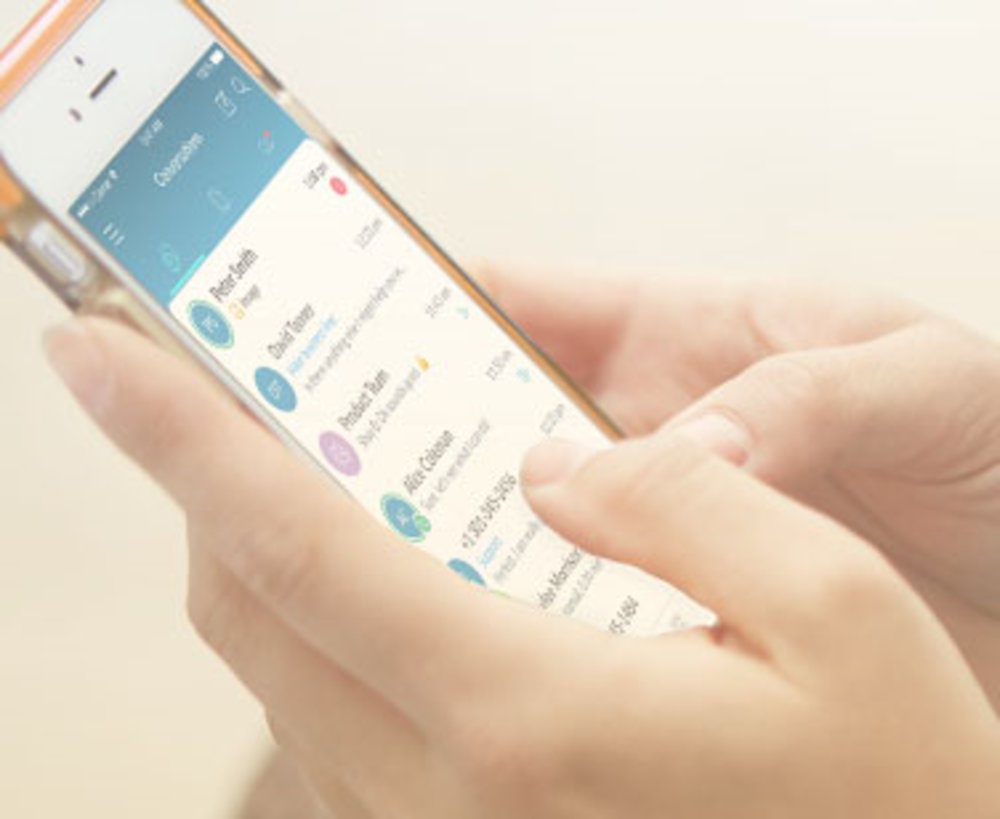 The Vonage mobile app, available on iOS and Android devices, allows users to make and receive calls on their business lines.
For growing businesses, the two biggest factors determining which phone system you choose is flexibility and scalability. Since your business is growing, your needs today likely won't be your needs tomorrow.
It is critical to find a phone system that can grow as your business expands. You definitely don't want to switch phone systems each time your business enters a new growth stage. With that in mind, a cloud-hosted VoIP phone system may be your best option. Since the equipment is housed in the cloud, you don't have to add new hardware as your business grows. In addition, you can easily add new users from their online portals.

Cloud-hosted systems also have flexible pricing. They typically are available in different service plans that vary based on the included features. This cost structure ensures you aren't paying for features and tools you don't need. However, since they might be tools your business needs in the future, it is nice to know that they are available to you should want them. Auto-attendants, call-forwarding options, conference calling, instant messaging, and voicemail-to-email are just some of the features growing businesses might find valuable.
Why Vonage
Vonage is our choice as the best business phone system for growing businesses because it offers cloud-hosted VoIP phone systems for organizations of all sizes.
Whether you need three or 3,000 extensions, Vonage has a solution that could work for you. You can customize your plan, add lines, and control your account from an online portal, which you can access both in the office and remotely.
Vonage Business Cloud is designed for smaller businesses, while Vonage Enterprise is for midsize and large businesses. Both options are full of valuable calling, collaboration and mobile tools. Vonage takes a number of steps to ensure reliable service and offers top-notch customer support.
View all our recommendations for business phone systems on our best picks page.
Competitive Pricing and Terms
Vonage is a cloud-hosted system that charges a monthly per-user fee. Both Vonage Business Cloud and Vonage Enterprise are available in three service plans. Prices for each plan drop as you add more users.
For Vonage Business Cloud, plan prices vary depending on the number of users. All plans include 40 standard features, unlimited calling and text messaging, a mobile app and desktop app. Here's how the plans differ:
The Mobile plan is $19.99 per user, per month for one to four users; $17.99 per user, per month for 5 to 19 users; and $14.99 per user, per month for 20 to 99 users.
The Premium plan includes a multilevel auto attendant; CRM integrations; plus video conferencing, chat, and file sharing for up to 100 users. Prices start at $29.99 per user, per month for one to four users; $27.99 per user, per month for between 5 and 19 users; and $24.99 per user, per month for between 20 and 99 users.
The Advanced plan includes everything in the Premium plan plus 15 hours of on-demand call recording, call groups, visual voicemail and dedicated set-up and onboarding assistance. Prices start at $39.99 per user, per month for one to four users; $37.99 per user, per month for between 5 and 19 users; and $34.99 per user, per month for between 20 and 99 users.
Prices for companies with more than 100 users, as well as businesses looking for the Vonage Enterprise systems, are customized for each organization. You will need to contact the company directly for an exact quote.
There are no contracts with Vonage Business Cloud. You can pay month to month and cancel at any time with no penalty. However, contracts are required for Vonage Enterprise users.
Vonage Features
Both Vonage platforms, Business Cloud and Enterprise, offer a range of calling, collaboration, call management, mobile and administrative features. Both systems include many of the same features. Here is more on what each offers.

Vonage Business Cloud
The standard features that all Vonage users receive include call announcing, caller ID caller ID blocking, call screening, do not disturb, Busy Lamp Field, call continuity, click-to-call, shared line appearance, simultaneous ring, Follow Me, music on hold, a virtual receptionist, voicemail, directory assistance, call flip, voicemail-to-email, chat, text messaging, and call hold, logs, parking and waiting.
One nice aspect of the system is the Work From Anywhere feature. This allows employees to unplug their desk phone and take it with them if they are working somewhere else for the day. Once they plug the phone into a high-speed internet connection, they have full access to the business phone line.
The features you may have to pay extra for depending on your plan include spam shield, call queue, call recording, virtual mailbox, paperless fax, visual voicemail, call groups, call monitoring and paging groups.
All Vonage Business Cloud users have access to Amazon Chime, which allows audio and video conferencing for up to 100 people.
Vonage Enterprise
The standard features include anonymous call rejection; authentication; automatic callback; barge; call logs; Busy Lamp Field; call-forwarding modes for always, busy, no answer, not reachable and selective; call notification; call return or transfer; call waiting; Do Not Disturb; flash call hold; hoteling for host and guest; redial for the last number or a local number; N-way Call; priority alert; push to talk; remote office, selective call acceptance and rejection; sequential and simultaneous ring; speed dial; unified messaging; virtual numbers; visual voicemail; and Vonage's Work From Anywhere feature.
The features you may have to pay extra for depending on your plan include an auto attendant, call recording, contact center services, fax mail, hunt group, a MobileConnect softphone, IM and presence indicators, collaboration and video conferencing, speak to dial, and video and web connect.
With both platforms, users can tap into the Vonage mobile and desktop app. The Vonage mobile app, available on iOS and Android devices, allows you to make and receive calls from your business line, view all voice messages, instant message with co-workers, make video calls, and save your business contacts.
The Vonage desktop app allows you to access your phone system through your computer. All you need to do is open the app and plug a headset in to make and receive calls.
Vonage also offers a wide range of integrations. Among the applications Vonage Business Cloud integrates with are Salesforce, G Suite, Office 365, Desk.com, Cilo, Bullhorn, ConnectWise, Job Diva, NetSuite, Microsoft Dynamics, Oracle, Zendesk and Zoho. Vonage Enterprise users have access to customizable integration tools such as click-to-dial, web launcher, call notes and Vee chatbot virtual assistant.
Conference Calling
Vonage has a complete conference calling service built into its phone system. With the conference bridge feature, which comes included for no extra charge, each employee can hold their own conference call with up to 30 callers.

Operator-assisted services for up to 300 callers are also available. If your company is looking to host conference calls with more callers than this phone system provides for, you will need to use a conference calling service. These services allow for hundreds, and sometimes thousands, of callers on each call. You can find more information on these services on our conference call services best pick page.
Ease of Use
While both are cloud-hosted systems, Vonage Business Cloud and Vonage Enterprise operate differently.
Vonage Business Cloud is designed for small businesses and runs on your high-speed internet connection. There is no equipment to install, and the entire system is managed from an online portal.
Vonage Enterprise is better suited for midsize and large organizations. This system gives businesses access to a dedicated private network. This provides organizations with a higher quality of service. Vonage monitors the privately managed circuit that each enterprise customer uses 24/7.
This type of system can alleviate concerns about dropped calls, static, data loss and privacy. This system can support several different features, including contact center services and conference calling for up to 300 participants.
Vonage lets you choose from local or toll-free numbers. Established businesses also have the option of keeping their current number and transferring it into the system. You can transfer local voice, local fax, toll-free voice, toll-free fax and wireless numbers. Local and toll-free voice numbers typically take up to 10 days to transfer over, while local and toll-free fax numbers take between two and four weeks to port.
Vonage offers a 99.999 percent uptime guarantee. It has 13 data centers across the country and a variety of redundancies to ensure service continuity. It also takes the extra step of constantly checking the status of your devices to ensure they are working properly. Should one not respond, calls to that device are automatically forwarded to another number.
Customer Support
We were pleased with the customer service Vonage provided. We contacted the company multiple times by phone and email posing as a business owner interested in a business phone system.
Each time we called, we were greeted by a representative who took down our name and contact info. They asked a few questions about our business and then transferred us to a representative who specialized in the type of system we needed.
Vonage representatives were always friendly and helpful. They walked us through how the system worked and what it had to offer. They also spent as much time as we needed answering our questions. During our calls we talked about the different platforms, how each worked, the different service plans, the features available, the integrations and mobile apps. In the end, we were left with a clear impression of everything Vonage had to offer.

We also reached out to the representatives by email on several occasions. Each time we sent a message, we quickly received a reply that included detailed answers to my questions. Overall, we were very happy with both Vonage's phone and email support.
Vonage offers phone support between 8 a.m. and midnight (ET), Monday through Friday and 9 a.m. to 9 p.m. (ET) Saturday and Sunday. Additionally, the Vonage website is filled with a number of valuable resources, including user guides, webinars, videos, infographics and case studies.
Drawbacks
There are a few downsides to Vonage. One is that the company charges extra for some features that other providers include standard with their plans. For example, it charges an extra monthly fee for a local main business number and integration with Salesforce.
Another downside is that the Better Business Bureau reports that more than 437 customer complaint cases against Vonage have been closed over the past three years. It is important to note, however, that not all of the complaints are in regard to Vonage's business phone systems. Many are related to its residential services. Despite the complaints, of which 116 were resolved to the satisfaction of the complainant, Vonage is an accredited member of the BBB with an A+ rating.
Editor's note: Looking for a business phone system? Click the Compare Quotes button below to have our sister site BuyerZone connect you with vendors that can help.

Ready to choose your The Best Business Phone Systems of 2019? Here's a breakdown of our complete coverage:

Chad Brooks
Chad Brooks is a Chicago-based writer and editor with nearly 20 years in media. A 1998 journalism graduate of Indiana University, Chad began his career with Business News Daily in 2011 as a freelance writer. In 2014, he joined the staff full time as a senior writer. Before Business News Daily, Chad spent nearly a decade as a staff reporter for the Daily Herald in suburban Chicago, covering a wide array of topics including local and state government, crime, the legal system and education. Chad has also worked on the other side of the media industry, promoting small businesses throughout the United States for two years in a public relations role. His first book, How to Start a Home-Based App Development Business, was published in 2014. He lives with his wife and daughter in the Chicago suburbs.