GoTo Connect Review

Jessica Elliott
business.com Contributing Writer
Updated Nov 29, 2022
Quality business phone services improve customer experience, productivity and team collaboration. GoTo Connect is our top pick as the best business phone system for businesses looking for top-notch features and tools. It stands apart from the competition with the vast breadth and depth of its feature set as well as its affordable plans. GoTo Connect incorporates video, voice, team messaging and faxing in a single application.

GoTo Connect
The Verdict
GoTo Connect is the best business phone system for those seeking stellar features and tools, as it provides more than 100 voice, video and messaging features. Its extensive amenities support in-house and remote team collaboration and communication.
GoTo Connect's prices for two to 10 users range from $24 to $39 per user per month. The vendor provides discounted pricing when companies add more users or pay annually. The platform integrates natively with about 29 applications, including Zapier, allowing connections to thousands of programs. GoTo Connect uses GoTo Meeting software, which we recommend as the best video conferencing solution for small businesses.
In addition, GoTo Connect is the only service we reviewed that offers Voice over Internet Protocol (VoIP) packages bundled with password management and webinar tools for only a few more dollars per person per month. The GoTo product family, formerly called LogMeIn, also has stand-alone solutions for contact centers, training, webinars and remote IT support – all of which can be managed from a single portal.
Want to compare more options for unified communications? Check out our overview of highly rated business phone systems to see how our top picks differ. 
GoTo Connect Editor's Score: 9.2/10
| | |
| --- | --- |
| Pricing/value | 9.3 |
| Features | 9.8 |
| Customizations, add-ons and integrations | 9.2 |
| Ease of use | 9.1 |
| Customer support | 8.5 |
Why We Chose GoTo Connect for Features and Tools
The sheer number of features offered sets GoTo Connect apart from other business phone systems we evaluated. GoTo Connect doesn't just provide quantity; it also delivers on the quality aspect. Its tools don't have a steep learning curve. For example, some call flow editors get the job done, but a complex routing plan can look extremely confusing on the screen. Fortunately, GoTo Connect's dial plan editor is user-friendly with drag-and-drop functionality while offering a clear visual representation of call flows.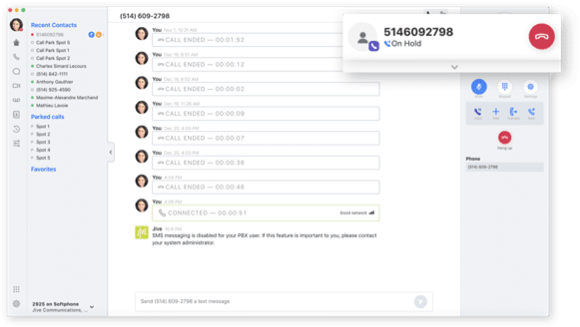 Other providers, like 8×8, offer unlimited international calling but don't include toll-free minutes with their plans. Similarly, RingCentral and Nextiva have toll-free minutes but not unlimited international calling. GoTo Connect provides the complete package: unmetered calls to more than 50 countries and 5,000 toll-free minutes. You can also select bundled plans with password management and webinar tools to streamline vendor management.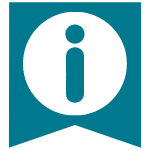 Did you know? In February 2022, LogMeIn rebranded as GoTo, introduced new software solutions for IT teams and refreshed the GoTo Connect platform.
What We Like About GoTo Connect
Inbound call filters can route VIP callers directly to an agent.
The Standard and Premium plans provide unlimited calling to 52 countries.
GoTo Connect offers business continuity settings for unexpected internet outages.
What We Don't Like About GoTo Connect
The platform doesn't offer artificial intelligence tools.
The vendor's self-service resources lack visuals and don't go into much depth.
GoTo Connect restricts audio conferences to 20 attendees.
GoTo Connect's Ease of Use
GoTo Connect's features and tools are available through desktop and mobile apps that run in the background on your chosen device. We appreciate that GoTo Connect offers a web browser option that looks, feels and functions just like the desktop app. The main screen is uncluttered, with one-click access to voice, messaging, meetings, contacts and favorites. GoTo Connect displays all contact interactions with time stamps, making it easy to see a timeline of all conversations and even missed calls.
Similar to other business phone systems we reviewed, GoTo Connect's dashboard includes a vertical navigation bar with icons for adding new contacts, adjusting settings and enabling the "do not disturb" feature. Unlike with competitor 8×8, your employees don't need to open the admin portal or have an admin license to customize individual call flows. They can add an unlimited number of ring steps for the "find/follow me" feature, change language settings, and add new devices.
GoTo Connect adds a handy hint specific to the screen you're on in the bottom-left corner. Along with a short message, there's a link for more information about the feature or configuration process. These helpful features and a simple interface make GoTo Connect easy to navigate.
GoTo Connect Features
GoTo Connect is a flexible phone system with features that work well for companies with physical locations and those looking to connect remote teams. Its tools allow you to plan simple or complex call flows, designate failover numbers, and send a fax from a mobile phone. Most features are automatically enabled, but you and other adminis can toggle certain ones on or off, such as faxing and call recording.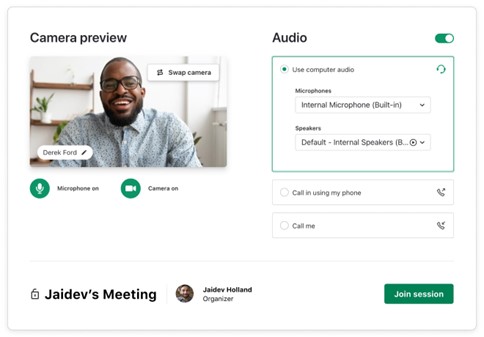 Video Conferencing
Most VoIP services offer video conferencing and one-to-one video calls. But some, like RingCentral, don't include this feature with base plans. In contrast, GoTo Connect's entry-level package, the Basic tier, supports 40-minute video meetings with four participants. The Premium plan allows up to 250 participants, the same capacity as Nextiva, but that's fewer than the 500 people allowed by Zoom and 8×8. See further comparisons in our Nextiva review.
Call Filtering
This feature combines a few technologies used with many internet-based systems: call blocking, call screening and call routing by caller ID. GoTo Connect's call-filtering tool is more customizable than others we reviewed. It gives users the option to terminate spam or blocked calls immediately or play a short message first. Conversely, admins can send certain callers directly to a phone line, bypassing the auto-attendant.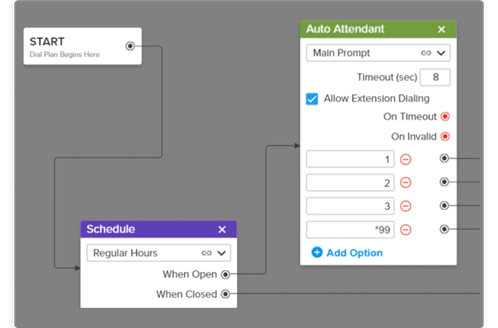 Dial Plan Editor
Many business phone systems have some version of a dial plan editor or phone tree configuration tool. These include drop-down lists for simple call flows in Ooma and graphical editors for advanced, multilocation call mapping in 8×8. We preferred the intuitive drag-and-drop functionality on GoTo Connect's dial plan editor. It uses bright colors and easy-to-read text, making it easy to visualize the different extension types and levels when you're planning a call-routing configuration.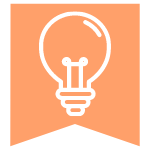 Tip: Use GoTo Connect's dial plan editor to quickly duplicate an auto-attendant configuration for a new location.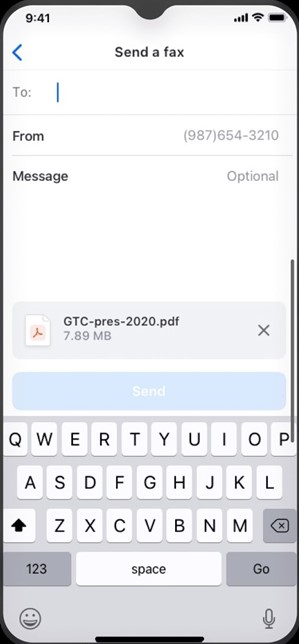 Virtual Fax
Many providers offer this feature, although most, including GoTo Connect, don't provide it for base plan subscriptions. However, on GoTo Connect's Standard or Premium plan, you can send faxes from mobile or desktop devices. Incoming faxes go directly to email as an attachment, and all faxes are protected by end-to-end encryption.
Call Transfer
This feature lets an employee send a caller to a co-worker. Most business phone systems offer this, but we like that GoTo Connect provides three transfer options: direct, warm transfer and voicemail. Direct transfers pass the call to another person, whereas a warm transfer means the user can speak to their co-worker before forwarding the call. GoTo Connect users can also transfer a caller to a voicemail box. This utility is helpful on shared lines, where an assistant screens calls for an executive.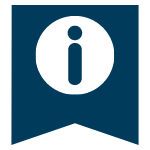 FYI: GoTo Connect's failback settings can automatically forward calls to a specified number, like a landline or mobile phone, during an internet outage.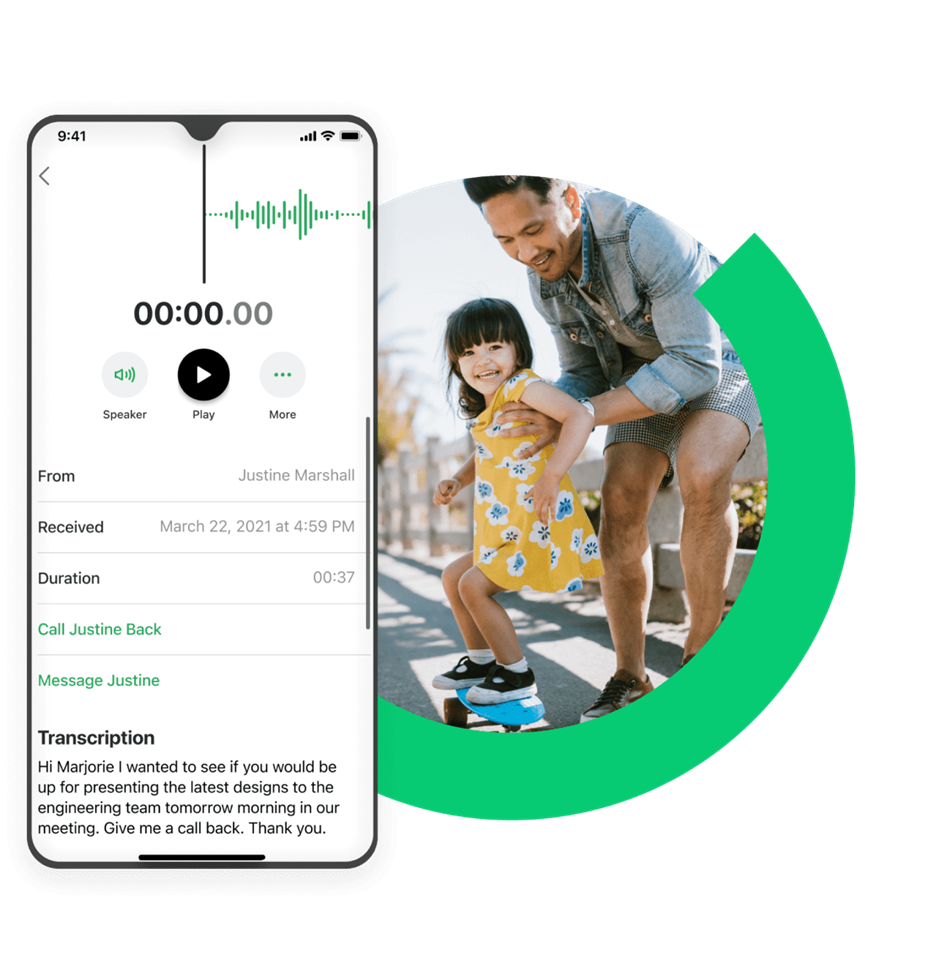 Virtual Voicemail
Several VoIP providers that we reviewed offer this feature, but we like that GoTo Connect provides email and SMS notifications for missed calls and automatically sends voicemail transcripts to email. Also, your team members can listen to new messages or read transcripts from the mobile app.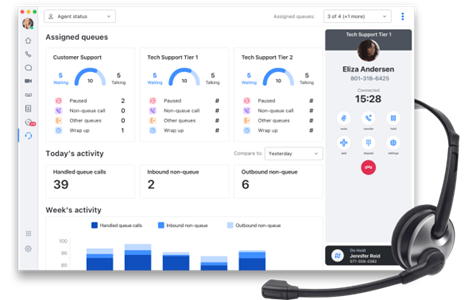 Call Center Analytics
Call logs, reports and analytics are important features for all business phone systems, but capabilities and insights vary by platform. GoTo Connect's call center analytics are less comprehensive than those from Nextiva, our top pick for reports and analytics. Still, we appreciate the enhanced call logs with graphs for extensions and the agent effectiveness reports. As an admin, you can schedule recurring reports for delivery to email. [Related article: 13 Tips to Win Customers Over the Phone]
GoTo Connect Pricing
GoTo Connect provides three service plans, most of which cost less than RingCentral but more than Dialpad. You can get additional savings if you frequently call international numbers, as GoTo Connect's Standard and Premium plans include unlimited calling to 52 countries. The international calling packages are less expensive than 8×8's X-Series plans.
Here are the tiers and pricing for GoTo Connect's services, based on two to 10 users.
Basic: This subscription costs $24 per user per month, or $22 with annual billing, and is available to teams with 20 or fewer users. With this plan, you can create one auto-attendant greeting, a dial plan, a ring group and a call queue. It provides team messaging, audio conferencing and 40-minute video meetings with four people.
Standard: This plan costs $29 per user per month, or $26 with yearly prepayment, and includes unlimited auto-attendant greetings, dial plans, ring groups and call queues. It also has multisite compatibility, hot desking, virtual fax, unlimited calls to 52 countries, 1,000 toll-free minutes, and unlimited video conferencing with 150 participants.
Premium: This level costs $39 per user per month and requires annual prepayment. It includes everything from the Standard plan plus 5,000 toll-free minutes, call analytics, call monitoring, supervisor dashboards, real-time queue updates and agent effectiveness reports. You can host video meetings with 250 people on this plan.
Unlike Vonage, another competitor, GoTo Connect doesn't offer many add-on features, aside from extra phone numbers for $5 per month. However, it does have bundled plans that include Standard or Premium VoIP subscriptions, LastPass password management and GoTo Webinar software. The bundled packages range from $34 to $44 per user per month.
We love that GoTo Connect offers a 14-day free trial. The company also sells hardware, including desk phones, conference phones and cordless phones, starting at $119. But it doesn't provide leasing or extended payment options like RingCentral and 8×8. Check out our review of 8×8 to learn more about those options.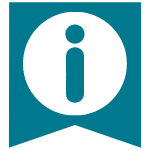 Did you know? GoTo Connect is compatible with more than 180 desk phone models, and if you buy devices from the vendor, the admin console automatically recognizes the hardware for quicker deployment.
GoTo Connect Implementation and Onboarding
Many small businesses can be up and running with GoTo Connect's services within a day. This time frame will vary by number of users and the complexity of call routing and user settings. When you set up new users, GoTo Connect sends them a welcome email with their account details, a nice touch that we appreciate.
However, we were disappointed that GoTo doesn't offer much self-service training support. You can access a prerecorded webinar or self-guided training module covering the basics, such as hosting a meeting or managing voicemail, but nothing in more depth. Likewise, its knowledge base lags behind competitors. It has many articles, but most refer to previous software versions that new users don't have.
Also, the tutorials don't include screenshots, videos or interactive walk-throughs. If your company wants more self-service tools for implementation guidance and user or admin training, check out our review of Ooma, RingCentral, Nextiva, and Dialpad.
GoTo Connect Customer Support
You can contact GoTo Connect customer support via phone or email, but the vendor doesn't specify its availability or offer estimated response times. Your trouble ticket lands in a general support queue when you call or email the general support numbers. GoTo Connect recommends you select the options at the bottom of related videos or help articles for assistance. This allows GoTo Connect to collect the reason for the call and a description of the problem.
As with other VoIP providers' phone-based customer service, call wait times for support can feel long. However, agents are usually friendly and helpful. They can walk you through most basic tasks or escalate your case if you have a connectivity issue. GoTo Connect doesn't list live chat as one of its support options, though, and when we tried to request live assistance, the bot sent us to the knowledge base.
GoTo Connect's Limitations
GoTo Connect's self-service and customer support options lag far behind those of most other business phone systems we reviewed. This may not be an issue if most of your team is familiar with web- or app-based calling, but it does make it difficult to train staff quickly and take advantage of all features and tools. Learn more about self-service options in our RingCentral review if that's an important consideration for your business.
GoTo Connect also lacks the AI-powered tools that many similar systems have or are rolling out. The platform doesn't provide real-time call or meeting transcripts, use speech recognition to automate action items, or automate agent coaching. If these features are essential to your company, take a look at our review of Dialpad, which is our top choice for voice intelligence and includes analytics on all plans.
Methodology
We examined more than 30 business phone systems to uncover the industry leaders for various use cases. Our team spent dozens of hours using features on different devices and interacting with customer support. We based our reviews on several factors, including usability, integrations and tools. For other criteria you should take into consideration, read up on the different types of business phone systems and how to choose a business phone system.
FAQs
Is GoTo Connect the same as GoTo Meeting?
GoTo Connect is GoTo's cloud-based phone service, and its subscriptions include video conferencing, text messaging and voicemail. GoTo Meeting focuses on web conferencing only and allows you to host online meetings with HD video conferencing. See our top video conferencing recommendations to learn more about GoTo Meeting.
Does GoTo Connect offer a free trial?
GoTo Connect offers a 14-day free trial for up to five users without requiring a credit card. New users get all the benefits of the Standard membership tier except number porting, international calling and a toll-free number.
Does GoTo Connect work for small businesses?
Yes, GoTo Connect works well for small businesses looking for a reasonably priced VoIP service to help them manage multichannel communications from any device. It's an all-in-one, cloud-based platform that provides communication solutions for big or small companies.
Bottom Line
We recommend GoTo Connect for …
Companies looking to save money on international calls.
Organizations with multiple locations.
Businesses wanting to use their current IP phones.
We don't recommend GoTo Connect for …
Organizations that want international phone numbers.
Businesses that need professional implementation services.
Companies looking for advanced automation features.

GoTo Connect
The Verdict
GoTo Connect is the best business phone system for those seeking stellar features and tools, as it provides more than 100 voice, video and messaging features. Its extensive amenities support in-house and remote team collaboration and communication.

Jessica Elliott
business.com Contributing Writer
Jessica is a technology writer specializing in business communications, marketing and customer management tools. She analyzes software and breaks-down complex subjects, helping leaders make strategic decisions.