ADP Review
ADP is a major human resources (HR) service provider that offers a wide breadth of services in all 50 states. Businesses of any size can partner with ADP as a human resource outsourcing (HRO) provider to receive services like payroll and tax administration, workplace safety training, and employee training and development. One of ADP's most valuable services is its ability to administer top-of-the-line employee benefits (e.g., health insurance, 401(k) retirement savings plans, student loan repayment programs, family leave, flexible working arrangements, workers' compensation, professional and career development programs). Not only is ADP's dashboard easy to use, but the platform can be integrated with more than 550 third-party applications. It is our choice as the best HR outsourcing service for benefits administration.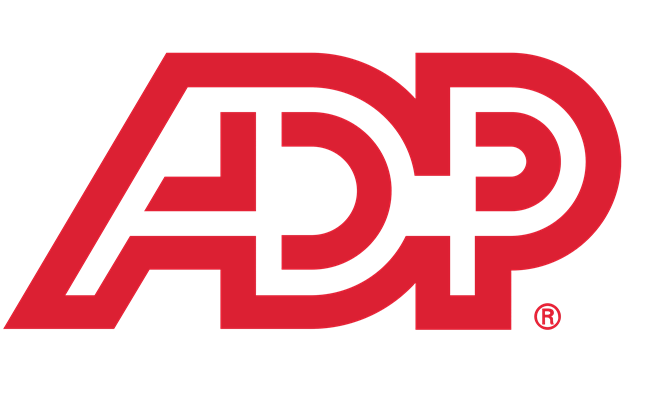 ADP
The Verdict
ADP TotalSource offers a variety of HR, benefits and payroll services, as well as extensive customer support resources. ADP earned our pick for best customer service PEO and best HRO benefits administrator.
ADP
| | |
| --- | --- |
| Pricing/Value | 9.7 |
| Features | 9.5 |
| Expertise | 9.5 |
| Ease of use | 9.6 |
| Customer support | 8.9 |
| Editor's score | 9.4 |
ADP Pricing and Terms
ADP's HRO option is well suited for small businesses that only need expert assistance with a few HR functions. Your business must have a minimum of 25 employees. Similar to ADP's PEO option, ADP HRO contracts are very flexible and can range from month-to-month to multiyear terms, depending on the size of your company and the features you are interested in.
While some HR items come bundled, there are a la carte choices as well, so businesses can select the outsourcing features most applicable to their business. ADP's offerings and pricing schedules are designed to be fully scalable, supporting client growth (and when needed, contraction). Since HRO plans are customized to your business, you will need to speak with a representative for a price quote.
Bottom line: ADP offers custom pricing based on the number of employees you have and the specific services you need. Contact ADP to discuss your options.
ADP Features
ADP offers a variety of HRO services, including payroll outsourcing, payroll tax administration, HR policy development, employee recruiting and onboarding, and employee benefits administration. Here's more about what your business gets when you sign up with ADP.
HR Services
ADP can align your recruiting process with your company mission and values, and then help you attract, hire, and onboard the best candidates. In addition, they can help you retain top talent by offering professional development opportunities, analyzing and adjusting compensation strategies, and measuring your employee engagement and turnover metrics to see where your business can improve its employee services.
ADP can also take care of routine administrative HR tasks, allowing your HR staff to focus on other matters within your organization. This can increase overall productivity, employee engagement and company culture.
Payroll and Taxes
ADP is a major payroll and tax service provider. They offer essential pay services like payroll processing, multiple payment options (direct deposit, pay cards, check signing and stuffing), W-2s and 1099s, payroll tax filing, new-hire reporting, state unemployment insurance (SUI) management, wage garnishments, and payroll reporting. Employees and managers can access pertinent pay information from an online dashboard or mobile app.
Employee Benefits Administration
One of the highlights of ADP's HRO offering is its benefits. As one of the largest HR support providers in the nation, ADP has great benefit options that available to you that you in turn can offer to your employees such as health insurance, dental insurance, vision insurance, life insurance, paid time off, retirement savings plans, paid family and medical leave, flexible work scheduling, tuition reimbursement, and financial wellness services. It also offers workers' compensation insurance, an employee assistance program, a compliance and learning curriculum, and an employee discount plan. Clients of ADP can procure their own benefit plans, and they can leverage ADP's insurance services.
ADP has an intuitive online platform and simple dashboards, where employees can view their benefits and make adjustments when needed. ADP also offers an employee resource through MyLife Advisors; employees can contact an ADP representative to receive assistance on HR, payroll and benefits.
Risk and Compliance
HR management can be a big and complicated responsibility, and it can be especially challenging if you only have one HR manager. In addition, there are several labor and employment laws that businesses need to be aware of so they can ensure their business complies with those rules. This is where ADP comes in.
Regardless of which stage of business your company is in, ADP can help you adhere to HR rules and regulations in all 50 states. You can connect with risk and compliance experts to be guided through federal, state and local guidelines.
Employee Training and Development
ADP can help manage performance, knowledge, skillset and engagement among your employees. With performance management capabilities, you can align employee performance with company and team goals, provide continuous feedback, conduct check-ins and reviews, and view employee strengths and weaknesses.
The company also offers both on-site and virtual training sessions to help your business maintain legal compliance, as well as improve employees' knowledge and skills. Having access to a great employee development program not only equips you with a better staff, but it can also increase employee engagement, reduce employee turnover and minimize risk for your organization.
Another great service that ADP offers is succession planning. It can help you identify employee strengths, competencies and performance history. With this information, employees can use self-service tools to plan their future career paths and identify which skills they need to further develop to get there. ADP can also provide insight into which employees are more likely to leave and your company's employee turnover.
Ease of Use
ADP can fill almost any HR need your business has. It can significantly simplify your risk and compliance needs – instead of relying on one HR manager to ensure your business is complying with rules and regulations, you can rely on ADP to guide you through the legal ins and outs of HR. It also offers integrated data and reporting, so you can get a clear view of how your company is operating.
Did you know? With ADP, you can view over 300 valuable reports that provide added insight into your employees and company.
ADP is very easy to work with. It offers several online tools and resources to navigate your HR needs (e.g., view pay details, manage employee benefits, request time off). The dashboard and mobile apps are intuitive and comprehensive. ADP can integrate with more than 550 third-party applications, so there is a good chance that many of the programs your businesses already uses can sync with ADP's software.
Limitations
ADP may not be well-suited for very small businesses, as it requires businesses to have a minimum of 25 employees to take advantage of their HRO services. While this may not be a problem for some companies, it is sticking point for companies with a smaller staff. For those looking for an HRO with no employee minimums, read our review of Paychex.
FYI: Many of the HRO services we reviewed require a minimum of five employees.
Another potential setback is that ADP does not list its pricing for HRO services online. Instead, it creates customized plans for each business, so you will need to contact ADP for a quote. Although this is becoming a pretty standard trend in the industry, it can pose a limitation for a business owner who wants an immediate idea of how much a service might cost them.
Customer Support
ADP provides exceptional customer support. It has a resource center specifically for small businesses, as well as one for medium and large organizations. It offers a glossary, calculators, tax guides and forms, webinars, and events.
When you work with ADP, you get one-on-one support. Clients receive a relationship manager, as well as designated account representatives for items like payroll, benefits and HR. If customer support is a top priority of yours, you may want to consider TriNet.
Image Credit: fizkes / Getty Images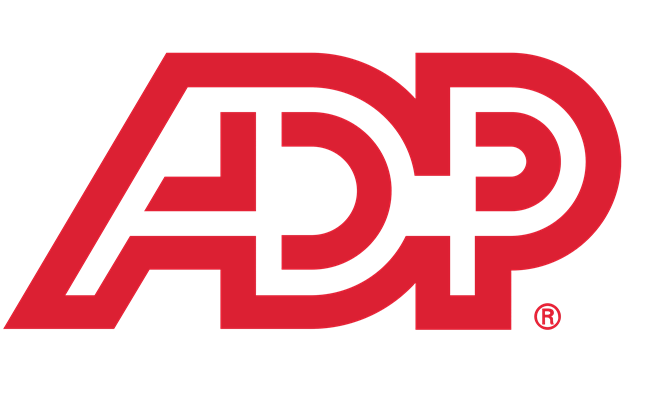 ADP
The Verdict
ADP TotalSource offers a variety of HR, benefits and payroll services, as well as extensive customer support resources. ADP earned our pick for best customer service PEO and best HRO benefits administrator.

Skye Schooley
business.com Staff
Skye Schooley is a staff writer at business.com and Business News Daily, where she has written more than 200 articles on B2B-focused topics including human resources operations, management leadership, and business technology. In addition to researching and analyzing products that help business owners launch and grow their business, Skye writes on topics aimed at building better professional culture, like protecting employee privacy, managing human capital, improving communication, and fostering workplace diversity and culture.