Monitoring essential attributes of your workforce is pivotal for leadership teams to make informed decisions about the business. By observing employee performance, attendance, turnover, and other crucial metrics, you can gauge how effectively your staff aligns with your organization's objectives. Leading HR software facilitates this observation through HR reporting, which provides that data needed to ultimately save your business time, money and energy.
What is HR reporting 
HR reporting is the process of tracking vital workforce metrics, typically facilitated by Human Resources Information Systems (HRIS). Beyond just data collection and measurement, these systems empower HR teams to handle daily tasks related to payroll, benefits, and other HR reporting-related transactions.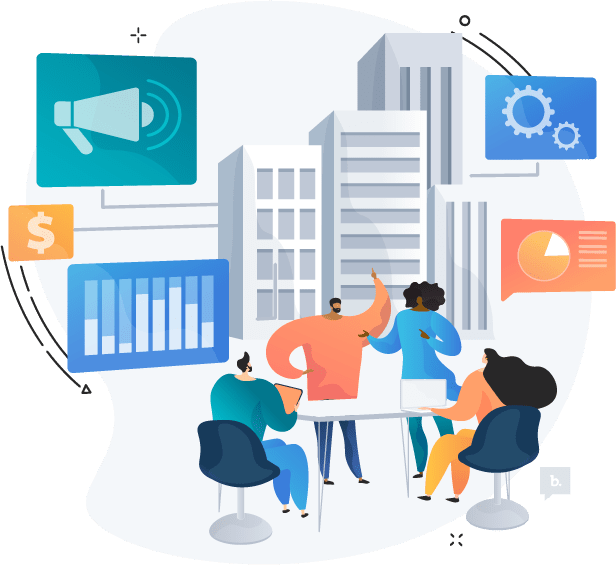 HR reports offer insights into various data points, such as the comparison between full-time and part-time employees, gender distribution in the workforce, employee turnover rates, job vacancies, and the time it takes to make new hire. For HR reporting, businesses can either utilize basic tools like Excel spreadsheets or work with a vendor that specializes in managing HR data.
Editor's note: Looking for the right HR Software for your business? Fill out the below questionnaire to have our vendor partners contact you about your needs.
Types of HR reports and metrics to monitor 
Several HR metrics, when juxtaposed with other data points, provide comprehensive insights, aiding in the analysis of historical trends. For instance, consistent HR reporting on employee retention can spotlight areas that need improvement within the organization. 
Here are four key types of HR reports you should track, and the key metrics they consist of.
1. Recruiting Report 
When hiring, or planning to hire, new employees, HR reporting on the recruitment process is essential. Assessing the sucess of your recruitment strategies can expedite the process and ensure the best fit for each role. Key metrics for this report include:
Function type: This metric categorizes various roles within a company, considering departments and geographical regions.
Open positions and new hires: These metrics show the number and/or percentage of open positions you currently have, as well as how many employees joined the organization within the past year.
Time to fill vacancies: This metric, also known as "average time to hire", evaluates the duration from job requisition approval to offer acceptance, reflecting the efficiency of the recruitment process.
The Society for Human Resource Management reported that the average time to fill a position is 41 days.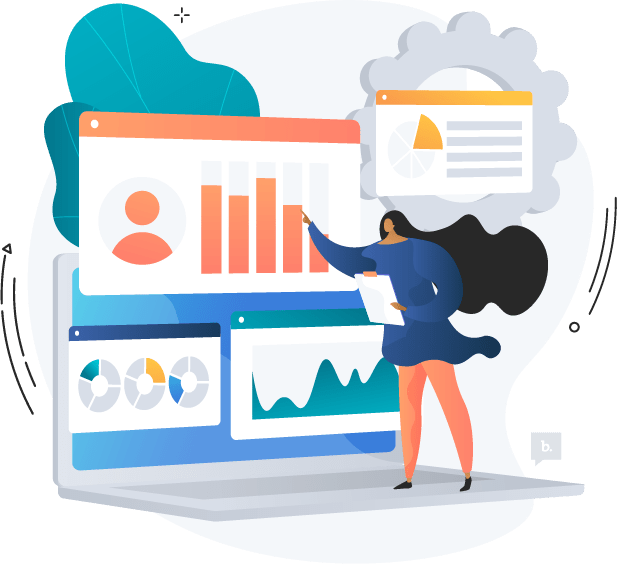 Recruitment costs: This accounts for the costs incurred on external staffing agencies, job advertisements, and productivity losses. Analyzing cost per hire for different roles can pinpoint areas of efficiency and those needing improvement.
Recruiting conversion rate: This metric evaluates the success rate of converting job applicants into employees. Analyzing this shows you how successful  your recruitment efforts are.
2. Performance Management Report 
Managing employee performance is critical to the success of your business. HR reporting can provide insights into how well your employees are performing and areas needing additional training. Key metrics include:
Productivity reports: These metrics evaluate individual employee productivity and can be extended to teams or departments.
Engagement and satisfaction reports: These metrics gauge employee engagement levels. Having an engaged workforce is an indicator that you have a healthy work culture. It can also help increase employee retention.
Absenteeism rate: This shows the average percentage of time, or number of days, that employees were absent in the previous period.
Training costs: This encompasses expenses related to training new and existing employees, including travel and material costs.
3. HR Administrative Report 
Administrative reports offer a holistic view of the company. Key metrics include:
Active employees: This metric reflects the current number of employees, both full-time and part-time. 
Full-time Equivalent (FTE): This metric converts part-time employee hours into full-time metrics. On an annual basis, an FTE is equivalent to 2,080 hours, which equates to eight hours per day for five workdays per week.
Male-to-female rate: Tracked for diversity and equality, this metric helps address pay disparities and potential healthcare cost issues.
Education level: This evaluates employee qualifications and the percentage of the workforce with advanced degrees.
Turnover rate: This HR reporting metric represents the percentage of employees leaving the company for various reasons, including voluntary exits, terminations, and retirements.
Organizations should generally aim for a 10% turnover rate, although this can vary based on your industry.
4. Compensation report 
A compensation report is important for businesses to understand how much they are spending on their employees. When compiling compensation reports, look at the following metrics:
Employee pay: This encompasses various data points like base salary, overtime pay, paid leave, payroll deductions, and additional incentives.
Cost of absence: This metric primarily focuses on unscheduled absenteeism, which is essential to uncovering one of the most expensive unseen costs in the workplace.
Cost of labor: This represents the total compensation for employees, including wages, benefits, and employer-paid payroll taxes.
These are just some of the more common HR metrics that can provide you with a better understanding of how your organization is performing compared with the competition.
Benefits of HR reporting 
HR reporting offers numerous benefits:
Strategy development: Each year, companies develop new strategies and projections, and businesses need to assess HR metrics as a part of that planning
Data transparency: When your team members can view data about your organization, they are more informed and feel more connected to the company, which is crucial for building engagement and inclusivity.
Accountability: As with all areas of the company, the HR department needs to share and explain costs and any needs for additional resources..
What is an HR dashboard? 
An HR dashboard allows HR managers to visualize vast amounts of data in an organized, useful interface. With an HR dashboard, you can see all of the important data at a glance. This is particularly useful for areas such as talent management, as you can see a clear breakdown organized by time or costs. 
Third-party vendors offering HR reporting services 
For growing companies, putilizing highly-rated HR software can be advantageous. Many offer cloud-based platforms that organize data for more streamlined HR reporting. Some notable options include:
In conclusion, HR reporting is a powerful tool that provides businesses with insights into their workforce, aiding in informed decision-making and strategic planning.
Additional reporting by Skye Schooley