BambooHR Review

Offering customizable plans, easy-to-use software and advanced performance management features, BambooHR is our choice for the best HR software for employee performance management. BambooHR's flexible plans automatically include traditional HR management features, like document storage, benefits tracking, reporting, workflows and approvals, and employee self-service functions. If you want a more comprehensive platform, you can easily add enhanced functions, like payroll processing, time tracking and employee performance evaluations.

BambooHR
The Verdict
BambooHR is ideal for small businesses that are seeking HR software with performance management capabilities. You can easily add features such as goal tracking, peer feedback, assessments and performance reports to complement traditional HR tools.
BambooHR Editor's Score: 8.2/10
| | |
| --- | --- |
| Price/value | 8.1/10 |
| Features | 7.9/10 |
| Customizations, add-ons and integrations | 7.1/10 |
| Ease of use | 9.1/10 |
| Customer support | 8.9/10 |
Why We Chose BambooHR for Performance Management
Every version of BambooHR software comes with essential features to manage your workforce, such as employee records, benefits tracking, document storage, time-off management, and workflows and approvals. Select plans also include employee satisfaction and well-being surveys to help take the pulse on employee sentiment. If you are looking to ramp up your employee performance system, you can easily customize your BambooHR package by opting for the performance management add-on. This includes advanced management tools that allow you to set and track employee goals, garner peer feedback and send out self- and manager assessments. The software lets you create an automated schedule to send these surveys on a regular basis so you don't forget. We also like the easy-to-read performance reports it provides. These features make BambooHR stand out as the best HR software for performance management.
What We Like About BambooHR
You can add on performance management features, like goal tracking, peer feedback, self- and manager assessments, and performance reports.
BambooHR offers an applicant tracking system to streamline the hiring process.
Select plans include training monitoring to help ensure compliance and development.
The platform can track system modifications through its audit trail feature.
The software is intuitive and easy to use.
What We Don't Like About BambooHR
BambooHR requires you to call for pricing.
Only certain plans include BambooHR marketplace and open API access.
BambooHR's Ease of Use
When we tested BambooHR, one of the most appealing aspects we noticed was its usability. Because the platform is web-based, anyone on your team can access the software from any device, including smartphones and tablets. Employees can use the self-service portal to manage their time off, review their benefits and training, and access company calendars.
The user-friendly dashboard doesn't require much training for you to navigate the various features, which wasn't the case for some other HR solutions we examined. Even though the software is intuitive, BambooHR still offers several online videos that break down each tool and function for those who favor online tutorials. To make the platform even easier to use, the open API lets you integrate other programs with the HR software, giving you one unified system that can handle multiple critical workflows.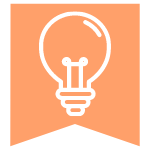 Tip: Access BambooHR's marketplace to integrate the HR platform with other apps and software you may already use, including Slack, Checkr, 15Five, Leapsome and Deputy.
Features
BambooHR has two primary HR software plans: Essentials and Advantage. For this review, we evaluated the Advantage plan.
Performance Management
Through the performance management add-on, you can easily assess how your employees and managers are performing. These assessments can be useful for quickly identifying and addressing areas that need improvement, as well as for increasing employee engagement. We like that the performance management add-on also has a peer feedback feature. Employees answer questions about their co-workers, and that feedback can give you a clear view of your team's performance and each staffer's strengths and weaknesses.
When testing BambooHR's performance management features, we saw how the software can be used to easily create and monitor employee goals. Instead of guessing how close each person is to achieving their specific goals, the program lets managers track employee success. If a worker isn't meeting goals, you can address the problem, provide additional assistance if needed, and restructure their objectives to meet the needs of both the employee and the company.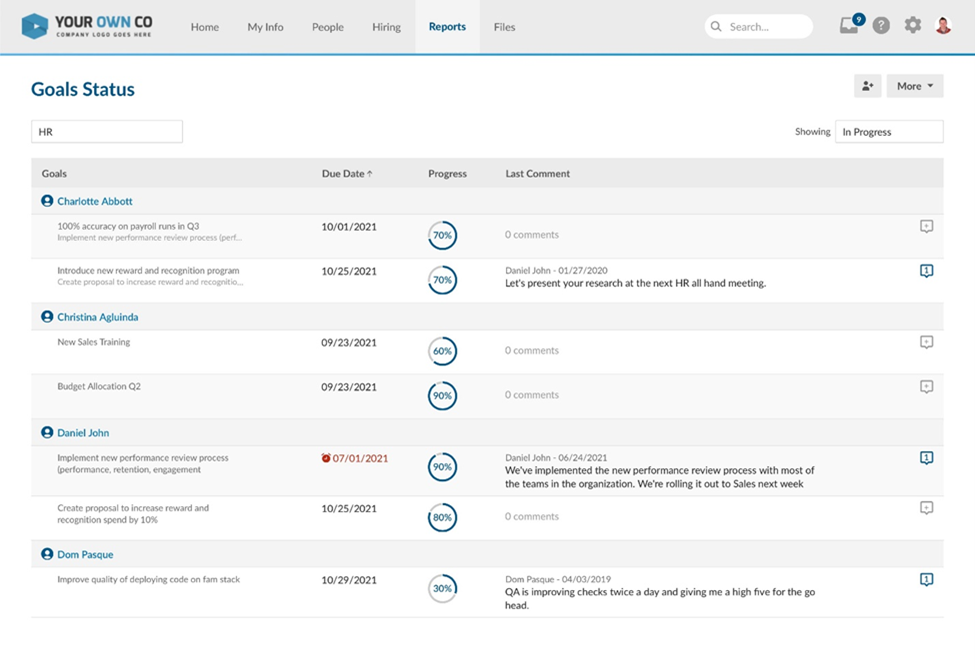 One unique tool that BambooHR offers is the ability to view employee and company performance reports. These reports provide a visual indication of which employees or teams are your highest performers. They also show you how employees feel about your organization. Using these reports, you can predict performance issues before they occur, and the reports can play a critical role in managing performance and setting employee goals.
Recruiting and Onboarding
With BambooHR, you can manage employees from the recruitment stage to offboarding. The software lets you post job openings (via social media and your website's career page) and track them, thus making recruiting easier for busy hiring managers. We like that you can review and rate applicants, send emails and track the status of candidates, distribute offer letters and new-hire packets, and onboard with e-signature capabilities.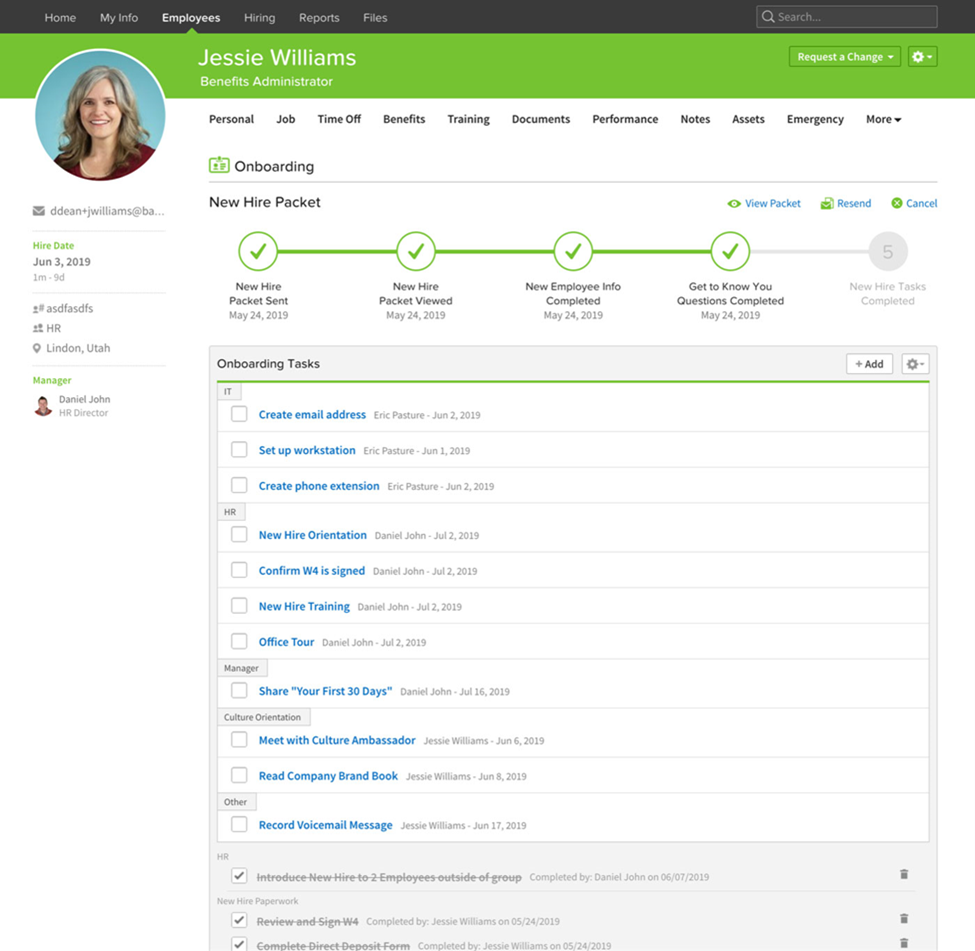 BambooHR offers a mobile app for iOS and Android, which is on a par with industry standards. The mobile version of BambooHR's software helps employers and HR staff stay organized even when they're on the go. Plus, rather than being restricted to in-office hiring, you can manage your recruiting and onboarding process from any location.
Payroll
Companies that need basic payroll functions can add on BambooHR's in-house payroll solution. It provides help with tax filings and end-of-year tax forms, and syncs with your financial data in the BambooHR platform, such as wages, hours worked, employee benefits, account numbers, federal and state withholdings, and deductions. We like that the payroll system comes with HR reporting features that let you quickly analyze critical payroll summaries and data. BambooHR uses security measures such as data encryption and continuous monitoring to ensure sensitive data is secure. [If you're looking for a vendor that automatically includes payroll in its HR software plans instead of offering it as an add-on, read our review of Gusto.]
Time and Attendance
If you want time and attendance features with your HR software, you can add the time-tracking package. This module provides access to valuable tools such as daily time entry, employee timesheets, automatic overtime calculations and payroll reports. It even gives you the ability to create approval workflows. For example, you can create a workflow that automatically sends timesheets to managers at the end of each pay period for approval. We found BambooHR's time-tracking features to be on a par with rivals'.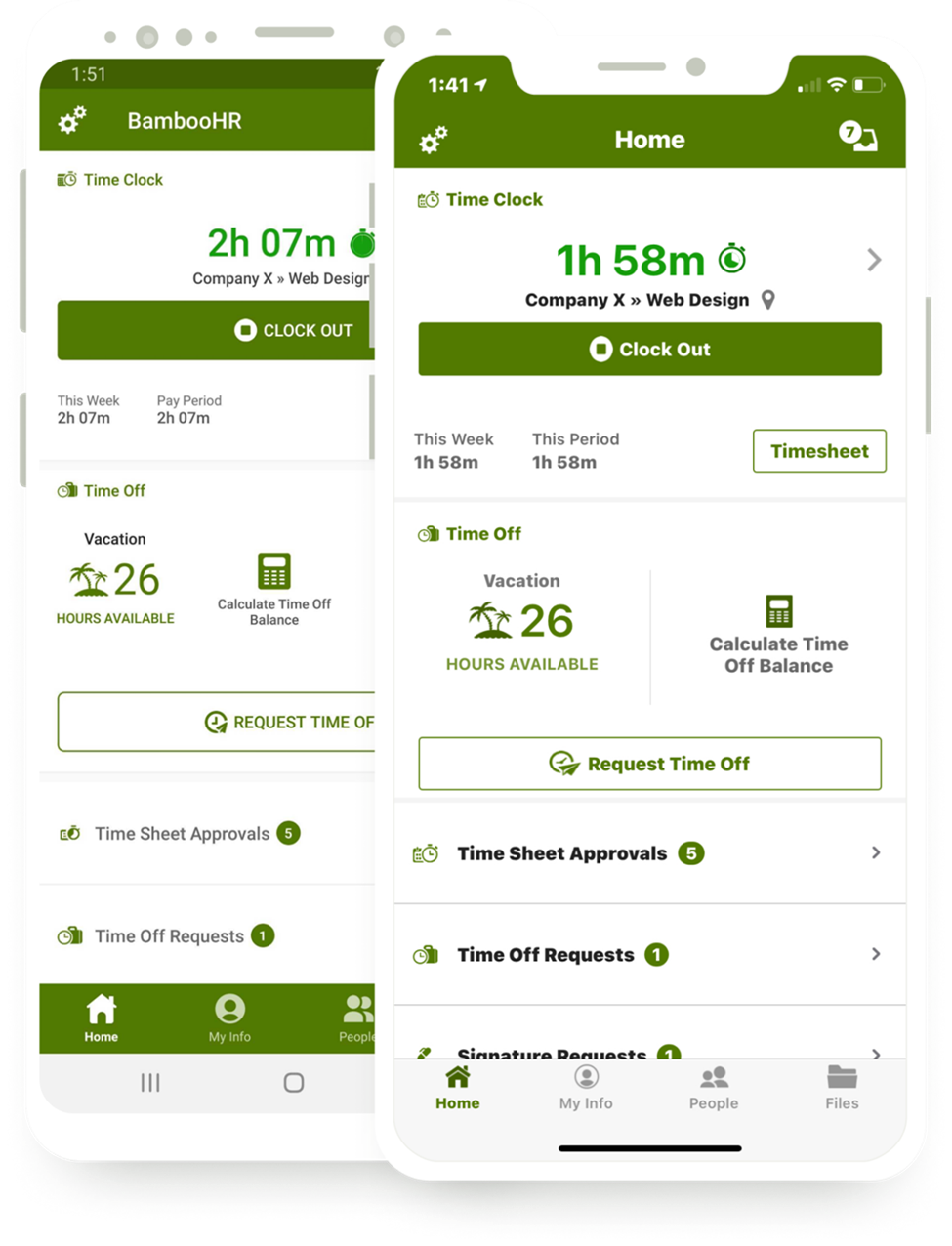 Legal Compliance
With BambooHR, you can create custom access levels that protect employees' privacy and ensure that only team members with the appropriate level of authority can view specific HR information. An essential but somewhat unique HR compliance feature BambooHR offers is its audit trail function, which tracks each change a staff member has made to the system. Having this trail helps ensure you always know who is making changes to the software should any issue arise. [Interested in HR software that lets you create custom workflows for HR processes other than approvals? Read our review of GoCo.]
Reporting and Analytics
The levels of reporting included in the software vary depending on the plan. The Advantage plan gives you access to custom reports and email alerts, which allow you to view the human resources data that is relevant to your business's needs. When you choose the Advantage plan, you also receive employee satisfaction (eNPS) reports, which tell you how your employees feel about your organization. Although not all of BambooHR's competitors offer eNPS reports, team member satisfaction tracking is becoming more common.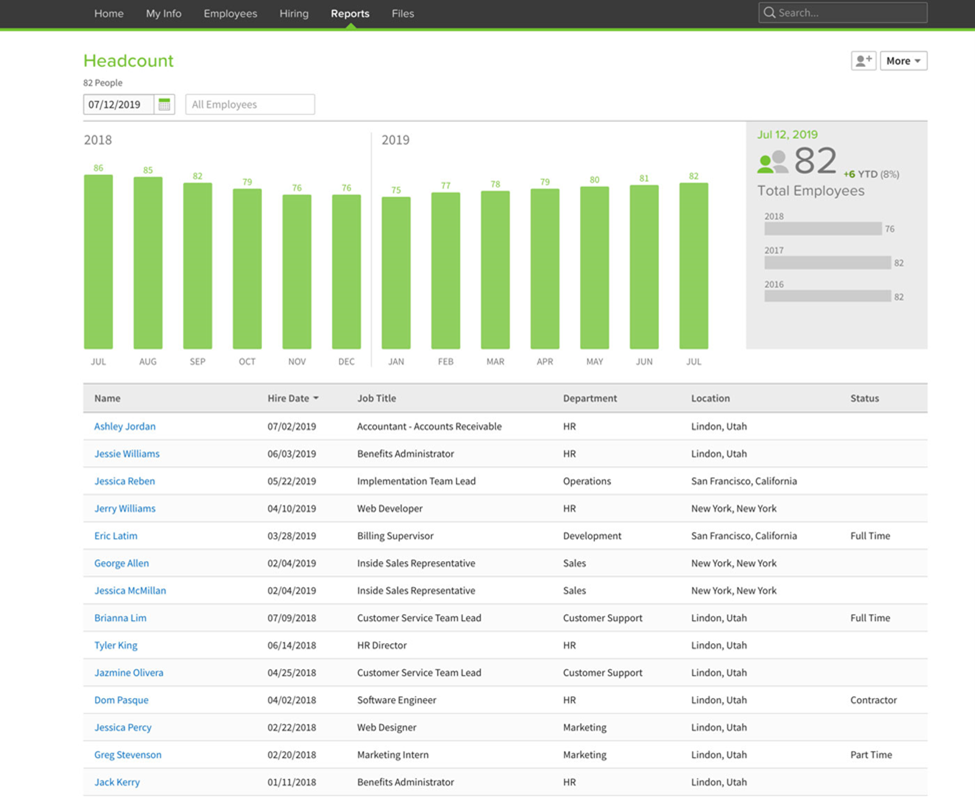 BambooHR Pricing and Terms
BambooHR has two HR software plans: Essentials and Advantage. You can customize each  plan with add-ons, including payroll, time-and-attendance tracking and performance management. As with other HR solutions we evaluated, you are charged monthly on a per-employee basis. The company does not have cancellation fees.
Although some HR vendors we reviewed list their pricing online, BambooHR does not. Instead of offering a preset package at a predetermined rate, BambooHR will provide you with a custom quote and plan that fit your business's HR needs. Your costs will hinge on how many employees you have, what types of HR functions you want access to and how soon you want to implement the software.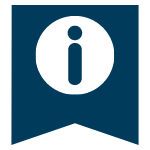 FYI: If you want to try the software before making a purchase, you can take advantage of BambooHR's online demo. Unlike many competitors, BambooHR also offers a seven-day free trial.
Implementation and Onboarding
BambooHR is one of the more intuitive and simple HR platforms we investigated, with a relatively straightforward implementation process. Once you upload your employee data into the software, you can customize the system to meet your needs and then train employees on how to use it.
According to the company, the average implementation period is four to six weeks. While some providers, like Gusto, can do it more quickly, BambooHR's implementation time frame is in line with those of many similar services.
Customer Support
Users can turn to BambooHR's blogs, podcast, library, webinars, HR glossary, guides, online calculators and HR crisis recovery platform for help regarding any issue or question. We like that the company also provides a page that outlines product updates about new features and fixes. This is a great way to show clients that the company is actively listening to and acting on product enhancement suggestions.
If you have a question or concern and prefer to speak with a BambooHR representative, you can call, email or fill out a contact form on the vendor's website that will relay your message to the right person. One thing to note is that BambooHR's phone support is limited to 8 a.m. to 8 p.m. ET, whereas some competitors we reviewed offer 24/7 support. 
Limitations
Although BambooHR has several great features, one potential limitation is that unlike some rivals, the vendor doesn't list its pricing online. Instead, you need to contact a representative for a customized quote. This may be a turnoff for business owners who would prefer to have a general idea of pricing upfront to know whether the solution fits within their budget.
Another potential drawback is that BambooHR doesn't offer all of the advanced employee scheduling features that some competitors provide, such as adding and editing shifts, building schedules around roles and times, and allowing employees to trade and drop shifts. However, BambooHR does integrate with third-party employee scheduling software.
Methodology
We researched and analyzed dozens of human resources systems to identify the best HR software on the market. We looked at pricing, contracts, recruiting and onboarding capabilities, employee benefits administration, time-tracking features, payroll processing, performance management features, reports, integrations, legal compliance assistance, usability and customer support. We also watched product videos and conducted demos when possible.
When looking for the best HR software for performance management specifically, we prioritized features such as hiring and onboarding, performance management, usability, reporting, employee self-service and customer support.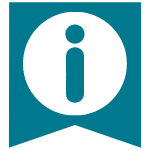 Did you know? BambooHR is also a top HR outsourcing service – an alternative to relying on an in-house HR team.
Bottom Line
We recommend BambooHR for …
Small businesses that want an easy way to track employee performance.
Companies that want to streamline the employee hiring and onboarding process.
Organizations that prioritize an intuitive user interface.
We don't recommend BambooHR for …
Very large businesses with complex HR needs.
Companies looking for an HR solution with hundreds of pre-built third-party integrations.
Organizations that want pricing information upfront.

BambooHR
The Verdict
BambooHR is ideal for small businesses that are seeking HR software with performance management capabilities. You can easily add features such as goal tracking, peer feedback, assessments and performance reports to complement traditional HR tools.

Skye Schooley
business.com Staff
Skye Schooley is a human resources writer at business.com and Business News Daily, where she has researched and written more than 300 articles on HR-focused topics including human resources operations, management leadership, and HR technology. In addition to researching and analyzing products and services that help business owners run a smoother human resources department, such as HR software, PEOs, HROs, employee monitoring software and time and attendance systems, Skye investigates and writes on topics aimed at building better professional culture, like protecting employee privacy, managing human capital, improving communication, and fostering workplace diversity and culture.