If you've been looking for a way to improve workplace communication at your company, someone has probably recommended Slack. Slack is one of the best business messaging apps, and it's a great tool for organizations with employees working either in the office or remotely.
Slack works well on any device, and you can customize it to function alongside other critical business software. The tool is consistently chosen as one of the top apps for internal communication, which is why it's used by companies like Uber, Intuit and Oracle. Let's look more closely at how Slack works, its best features, and some of the app's pros and cons. 
What is Slack?
Slack is a messaging application that makes it easier for in-person and remote teams to communicate. It's a more efficient way to correspond than email and texting, and using Slack will save you from getting stuck in endless text or email threads. It works well for companies of all sizes, and the app offers a variety of pricing options. Plus, you can use Slack on any device, so you don't have to wait until you get to the office to collaborate with your team. 
Whether through the desktop application, website browser or mobile app, there are two primary ways you can use Slack to communicate – through one of the group chat channels or via direct message. When you set up the program for your business, you'll organize your communication into public and private channels and add user accounts for each employee to post and receive messages.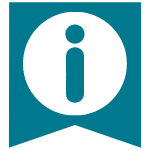 Did you know? Slack offers a free version of its software, which is a good option for smaller teams with a low budget.
What are Slack's greatest features?
One of the best parts of using Slack is that the vendor always looks for ways to improve the application. Here are some of the top attributes Slack currently offers.
Channels: A channel is a group message board where multiple people can interact and share ideas by exchanging messages. Channels can be public or private, and you can set up as many channels as you like. For instance, you could have a channel for your marketing team, one for your product development group and another for a specific project. And Slack channels aren't just limited to individuals in your organization – you can invite people outside of your company to join. 
Messaging: Need to send a one-off message that you don't want your entire team to discuss? You can send private messages through Slack instantly or schedule them to be sent later. 
Slack Connect: Use Slack Connect to communicate with clients and vendors. Whether you're trying to close a deal or negotiate new terms, Slack Connect allows you to take these conversations out of email for an instantaneous back-and-forth discussion. This feature offers a good way to strengthen client relationships and improve response times. 
Huddles: With Huddles, anyone in a channel, group or direct message can quickly join a video or audio call. You can also create short video or audio clips to share an update with your team. Even though this is a messaging app, you're not confined to written – or typed – communication. 
Integrations: Slack is designed to integrate with other essential apps and services you use on a regular basis, such as Google Drive, Salesforce, Box and Trello. [Learn more about integration options in our review of Salesforce's CRM software.]
Participation: Slack makes teamwork easy by sharing files, documents, photos and videos with your team. Everything you share is archived, so you can easily go back and find previously posted information.
Workflows: You can also use Slack to set up automated workflows for routine tasks in your business. For instance, you can schedule daily updates, create standard process requests and create custom workflows with other apps that integrate with Slack to keep your business running. 
What are the benefits of using Slack?
The benefits of Slack are plentiful, but here are a few of our favorites.
Instant communication: One of the biggest advantages of using Slack is that it allows you to communicate instantly with your employees. You don't have to walk down the hall or wait for someone to see your email and respond – instead, all communication happens in real-time. You may also save time by ditching certain meetings in favor of Slack conversations and quick Huddles.
Easy access: Everything you share in Slack is searchable, so all of your messages, files and communication within channels can be easily accessed. This can help with organization and when you need to quickly reference something previously discussed.
Smooth workflow: Thanks to Slack's variety of integrations, the app is customizable to work for your specific business needs. This makes it easy to set up workflows and automations to simplify your day-to-day tasks. It also allows you to collaborate with colleagues in different locations.
Out-of-office contact: Slack is especially beneficial for connecting remote teams and hybrid workforces. Even though you may not see your employees at the office daily, they can continue collaborating through Slack. It's also a great way to touch base with colleagues who work from home.
What are the drawbacks of Slack?
Like all applications, Slack has some downsides you should consider.
Privacy: There is an inherent privacy risk when workplace conversations occur out in the open. Some messages that shouldn't be made public may be inadvertently shared on the wrong channel. Managers will need to develop plans for dealing with these instances. 
Miscommunication: You wouldn't think a communication tool could spark communication programs, but there is a possibility that information is lost if it's not shared in the right place. Perhaps a leader alerted an employee to a crucial project update in a direct-message conversation and forgot to include the same update in the team channel. With an assortment of channels and private messages, information doesn't always go everywhere it needs to.
Distractions: Like with any messaging app, Slack can become unproductive if it's not used appropriately. Some joking around and banter should be expected, but it can take effort to ensure that most of the discussions are focused on work. [Learn how to monitor your remote staff's productivity.]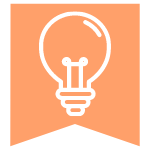 Tip: Before getting Slack for your business, consider alternatives such as Microsoft Teams, which has appealing features that suit your company better.
How do you use Slack effectively?
Fortunately, there are more upsides to using Slack than there are drawbacks. Here are some processes you can put in place to make it easier for your employees to effectively use Slack:
Establish protocols. Compile a list of best practices and rules for using Slack. Are after-hour messages OK? Will staffers be required to put up "away" notices when in meetings? What kind of content is appropriate for group channels, and what conversations are best for direct messages? If everyone's clear about the right and wrong ways to use the app, you'll be less likely to experience the aforementioned drawbacks.
Encourage brainstorming. Make it clear that ideas don't have to be fully formed before they're shared. If you can loosen up your team's creative juices over Slack, they may be more willing to contribute, especially those who are typically nervous about speaking in person. Create a channel called "brainstorming" or "ideas" and use it as a place to post relevant articles and challenge people to brainstorm ways to bring new ideas into practice.
Use the tools. Sometimes work conversations can get overly serious or stressful. Using emojis as an alternative way to react to messages or content when appropriate adds a fun element to workplace communication. A humorous GIF can lighten the mood too, but be sure to set filters so no inappropriate content is shared. Learn more about using emojis in business communication.
Use the search function. Take advantage of hashtags, starring and the search function to keep conversations organized. This is particularly useful for team members who struggle with apps, and it will lessen the friction that can result from requesting colleagues share the same information twice.
Embrace transparency. Show your employees that you truly value transparency by shining a light on company finances, challenges, hiring processes and other parts of business operations via Slack messages. There's no need to wait until your next meeting to share good news or provide vital updates.
Foster a virtual culture. Sure, the main purpose of Slack is to communicate about work matters, but it can also be used to strengthen your company culture, especially when you have a distributed workforce. App integrations allow you to host trivia games and facilitate peer introductions, among other features, to keep your team members engaged while working remotely.
Clayton Dean contributed to the writing and reporting in this article.