Infusionsoft Review
By Mona Bushnell
Last Modified: March 12, 2019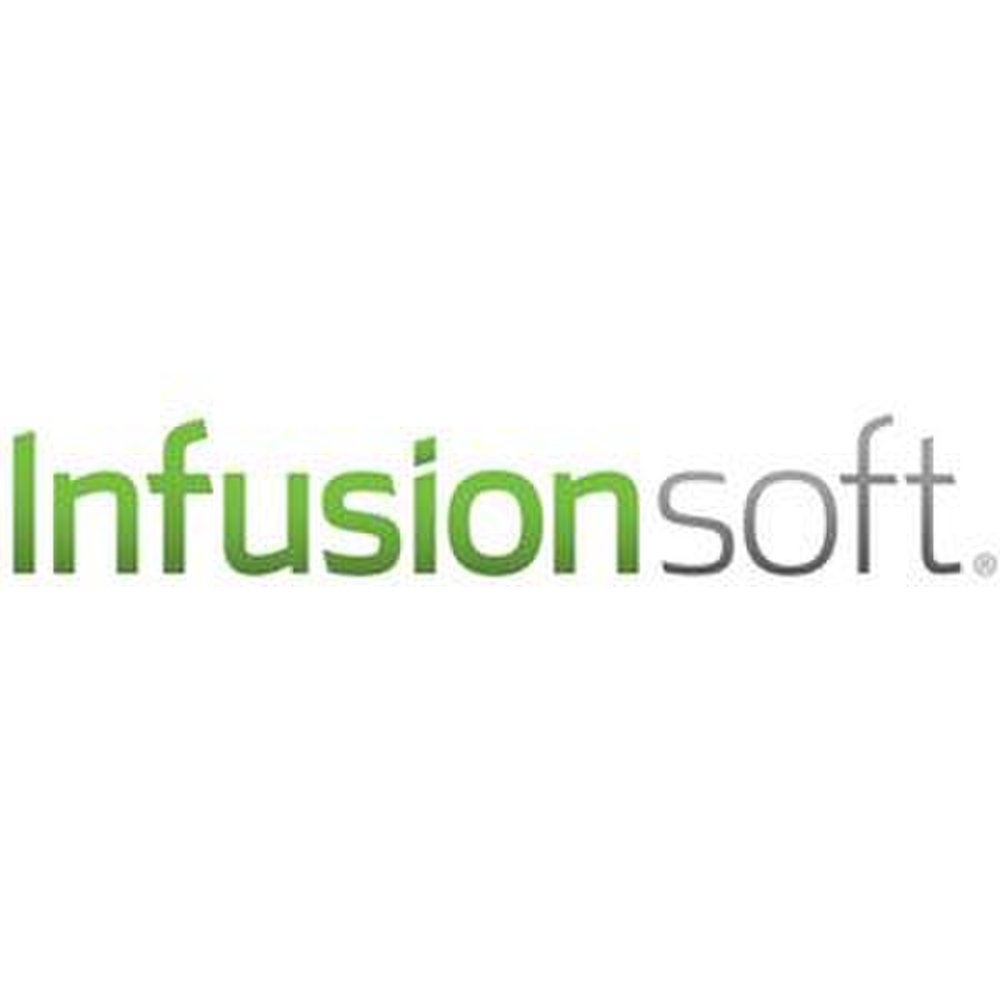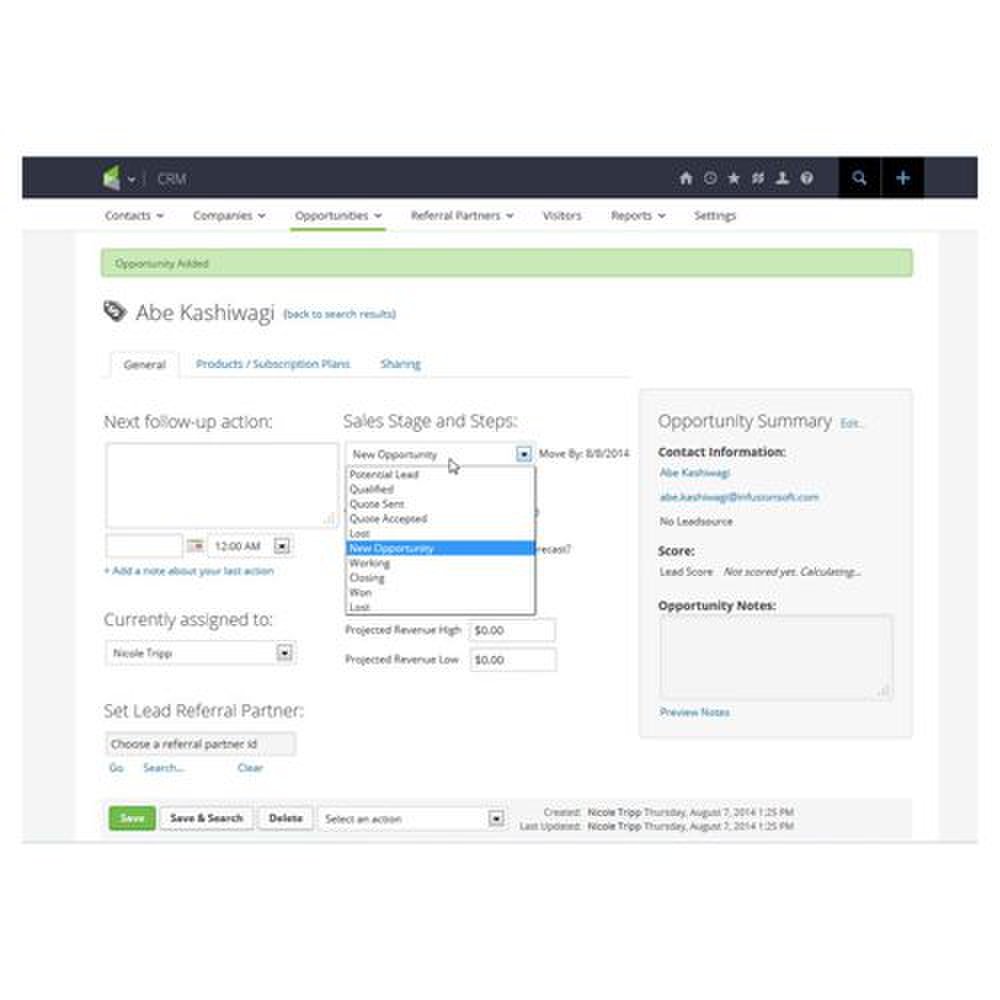 Infusionsoft lets you tag each contact to indicate the type of lead and the level of commitment.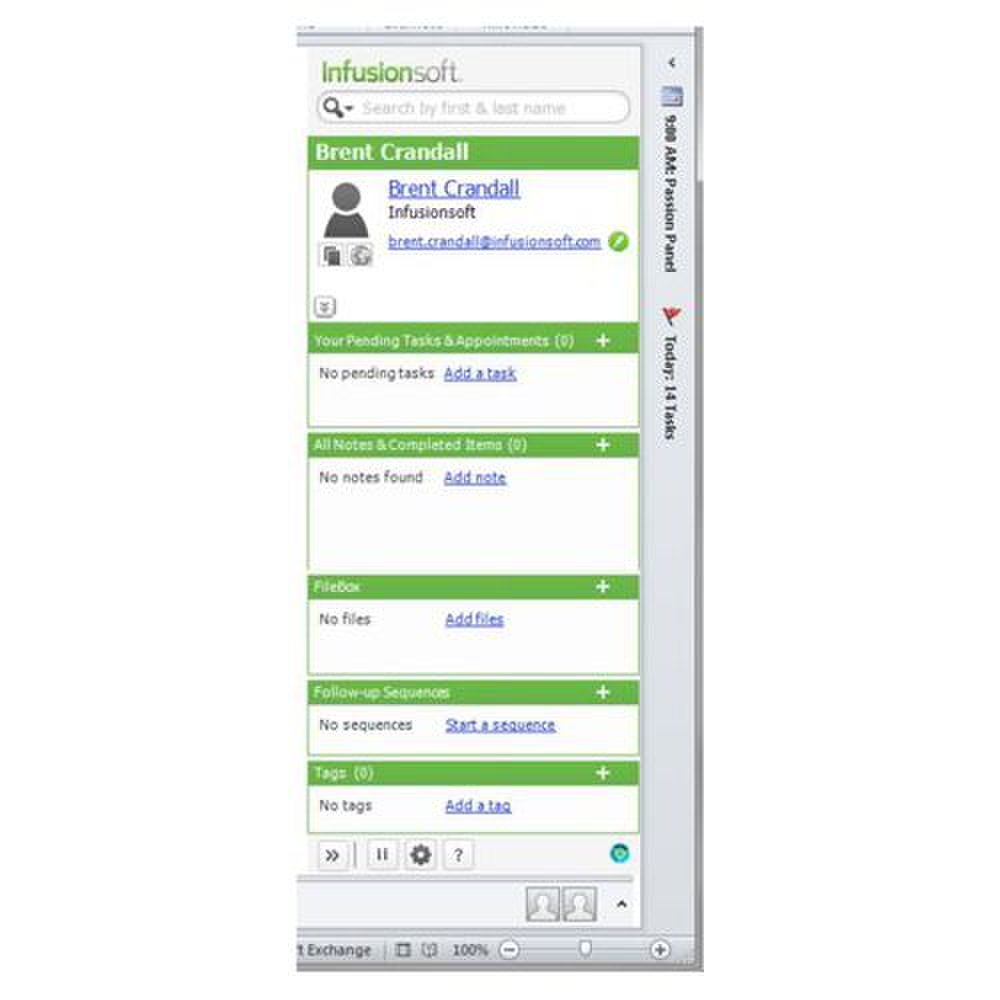 You can follow the progress of individual employees or the interactions of individual contacts.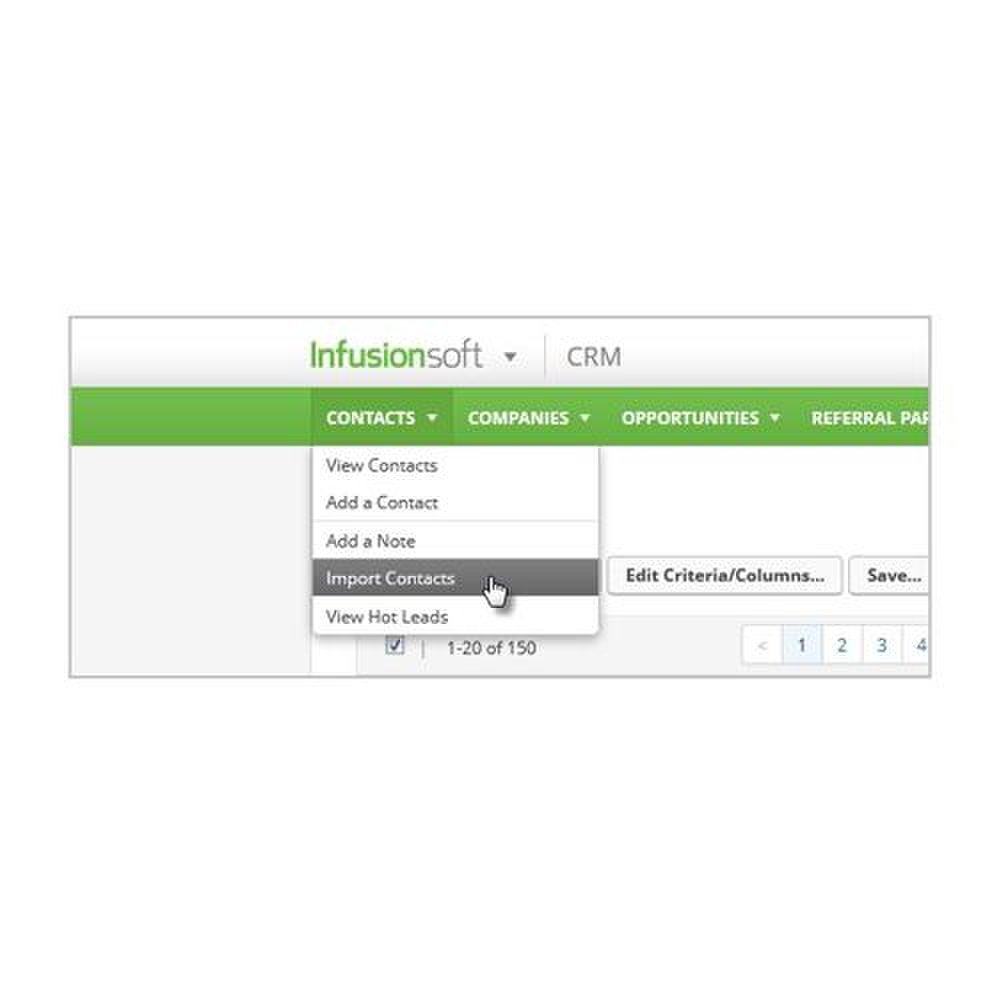 You can import your contact lists from other programs, including Outlook and Excel.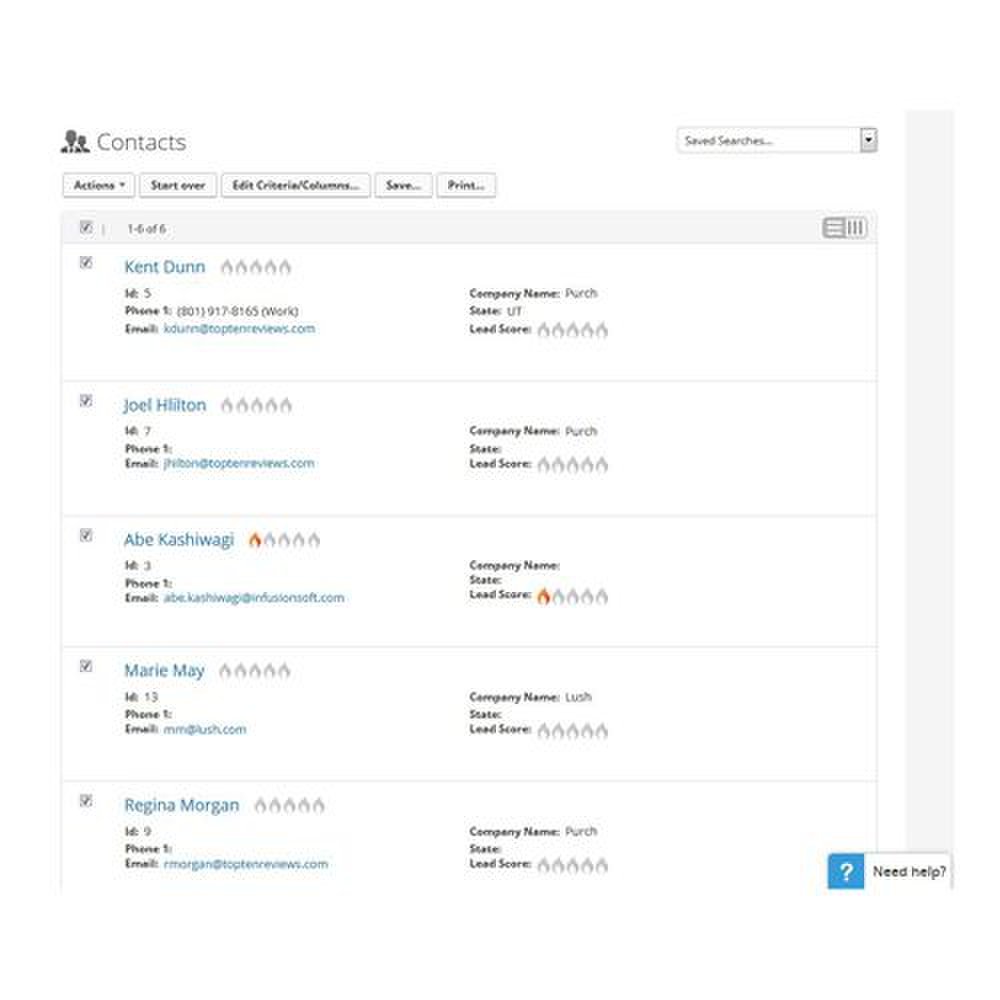 At a glance, you can see which leads are golden and which may not be too fruitful.
Infusionsoft is a strong contact management software with robust marketing, sales and e-commerce tools built-in. Integrations with popular products, like QuickBooks, are possible but they require some work. This CRM also requires users to sign up for onboard training, which adds time and expense to the implementation process, but may be well worth it for companies that have resources to spare. Overall the functionality and interface of Infusionsoft are top of the line, but it's definitely not a lightweight solution, and is better suited to larger companies, rather than small businesses.
Pricing & Terms
Infusionsoft is an excellent CRM with a price tag that matches its robust functionality. While this company regularly offers discounts on service, the standard pricing starts at $99 per user, per month. In addition to this fee, there is a mandatory new-user onboarding fee, which normally costs $1,999 a user. If your business has a lot of resources and wants a guided implementation process with lots of training and support, this type of onboarding package may not be a bad deal, but it's simply too expensive for most small businesses.

Features
Infusionsoft is a true full-feature CRM with enough features to serve even large and enterprise level businesses, but these are the features that really set this solution apart from the rest:
Built-in e-commerce. While many CRM can be used to manage e-commerce, the majority require third-party integrations to do so, but not Infusionsoft. This CRM has built-in e-commerce, making it a viable choice for businesses that live and breathe online. Infusionsoft can do things like grab contact information from your website and automatically create and save it in a contact account.
Sales automation. The sales automation features in Infusionsoft are stellar. Users can create and share custom quotes from the app, and allow clients to accept quotes and convert quotes into orders for clients to pay online. Users may also use sales pipeline management for lightweight internal project management across the sales and marketing teams.
Contact manager. Infusionsoft's contact manager section includes client portals with tools to note how committed each client is. It can easily record every contact interaction, and you can use this data to create reports, including timelines, sales activities and even number of visits to your website. Custom data fields are available, so you can include the information that is important to your business rather than trying to manipulate preset fields, which can become confusing.
Drawbacks
There are two major drawbacks to Infusionsoft, the first being price and the second being usability. There's a reason this CRM requires new-users to do training; Infusionsoft is not the most intuitive to use of the CRMs we reviewed, and the implementation process takes time. If your business wants something lightweight that can be up and running after a quick Excel import or two, this isn't the right solution for your company.
Editor's Note: Looking for a CRM solution? Click the Compare Quotes button below to have our sister site Buyer Zone connect you with vendors that can help.

Ready to choose your The Best CRM Software of 2019? Here's a breakdown of our complete coverage:

Mona Bushnell
Mona Bushnell is a New York City-based staff writer for Business.com and Business News Daily. She has a Bachelor of Arts in writing, literature, and publishing from Emerson College and previously worked as an IT technician, copywriter, software administrator, scheduling manager, and editorial writer. Mona began freelance writing full time in 2014 and joined Business News Daily in 2017. She covers business technology and reviews CRM systems.