If you're an employer, you already know you should offer essential employee benefits like medical, dental and vision insurance. Still, other creative perks can make your company more desirable to job seekers and employees. Think outside the box to identify the unique opportunities that align with your company goals and culture.
For example, a fitness center could offer free gym memberships to their employees, and a doggie daycare center might let staffers bring their own pooches to work. We've identified many creative perks to consider, some of which you can implement immediately.
Creative perks to offer employees
If you're in the midst of creating an employee benefits package, you'll likely want to include typical benefits like affordable health insurance, retirement savings plans, flextime scheduling and professional development opportunities. However, if you're looking to spice up your offerings with some creative perks, here are ideas that can be tailored to fit individuals and small groups.
1. Extended parental leave
Want to increase employee retention and reduce turnover? Give new parents a reason to stay long-term by offering increased paid – or even unlimited – parental leave. Extended paid leave will reduce the stress that comes when employees try to manage such a huge life change without adding to their uncertain financial situation.
Netflix is the poster child for this perk, as the streaming company offers up to a full year of paid maternity or paternity leave to each eligible employee who has just become a parent.
Meanwhile, Spotify offers six months of paid parental leave, which can be used over the first three years of the child's life. This level of flexibility is especially helpful for easing new parents' stress.
Extended personal leave demonstrates a company's investment in its employees' ongoing work-life balance and their retention long term. Even if you don't offer six months off, paying for some portion of a new parent's 12-week FMLA leave is a start. [Read related article: How the FMLA Applies to Your Small Business]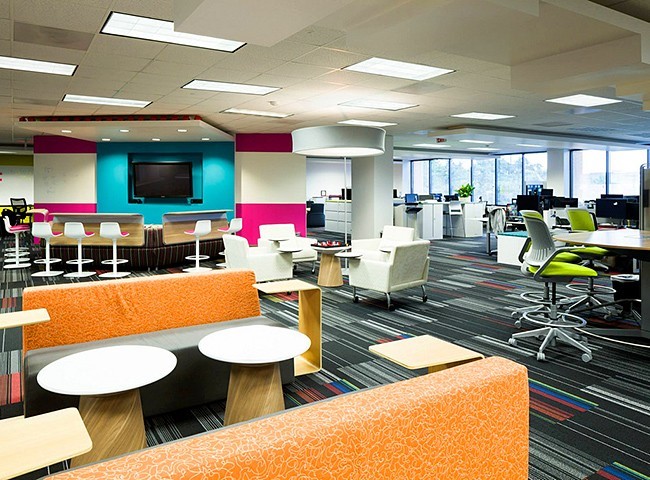 Source: Blinds.com
2. Unconventional paid time off (PTO) policies
One way to not only attract top talent but also boost employee happiness and well-being is to offer ample paid time off and encourage employees to use it. Although the best PTO policy for your business depends on your specific needs and budget, you should give this benefit careful consideration. Here are a few different ways to modify your PTO policy.
Unlimited PTO
A U.S. News & World Report survey found that only 20% of companies in finance, technology and digital media offer unlimited paid time off, even though some reports show an increasing number of employees want unlimited PTO. If you offer team members this perk before it saturates the market, you'll have a competitive advantage.
In theory, unlimited PTO means an employee can take as many days off work as they want, but don't let this proposal scare you. Employees with this benefit are still responsible for ensuring all of their work gets done, and it is not common for employees to abuse this policy.
Unlimited vacation and sick days demonstrate the trust you have in your employees and show the respect you have for their life outside of the office. You know that they'll still complete their duties, and they know that you care about their well-being. If you can't offer an unlimited amount of vacation time, you can still boost morale by at least awarding a measured increase in the number of vacation days allotted to employees.
PTO minimums
Although HR professionals agree that vacation time improves company culture, retention and productivity, reports from career experts like Zippia show that 55% of Americans don't use all of their PTO. A somewhat new perk to combat this phenomenon is to implement a PTO minimum, meaning employees are required to take a minimum number of days off work each year. You can couple this minimum with defined or unlimited PTO policies, but in either case, it encourages employees to actually use their well-deserved time off.
Flex Fridays
While many companies practice "Summer Fridays," in which offices close early on Fridays in June, July and August, you may want to consider offering "Flex Fridays" all year round. This policy could look like allowing staffers to each take one Friday off per month to ensure no team member goes more than 30 days (give or take) without time off. A guarantee like that can make your organization an enticing place to work and help stave off burnout.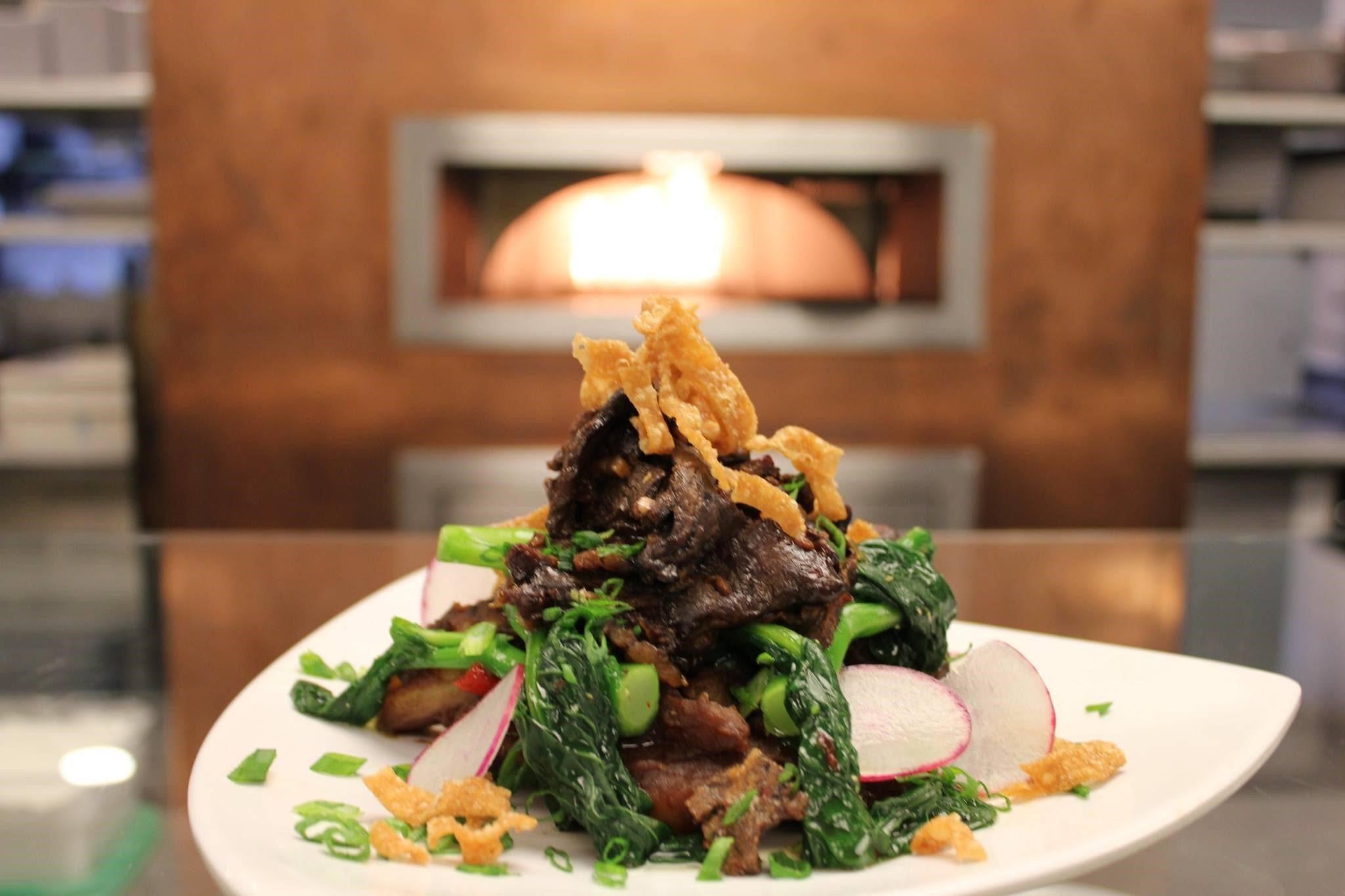 Source: Dropbox Tuc Shop
3. Family meals
Some companies provide lunch or free vending machines chock-full of healthy snacks to make sure employees stay fueled. Prior to the pandemic, Dropbox took this perk a step further by offering free breakfast, lunch and dinner cooked by award-winning food maestros. Obviously, not every company can bring in a world-renowned chef, but you can take smaller actions like providing healthy snacks or having several periods in the day for "family meals," where teams across the organization can eat together.
Other ideas include bringing over a taco truck every week for Taco Tuesday or promising bagel brunches every Friday. This kind of perk brings workers together by building a community around good food and companionship. That level of connection can be tough to forge otherwise and makes your workplace more appealing.
4. Mental health and relaxation services
Employee mental health has become a priority for employers and employees since the onset of the COVID-19 pandemic. Just as you need the gym for your physical muscles to stay at the top of their game, your mental brain power needs a break or a change in pace to keep making smart decisions from 9 to 5.
Standard mental health benefits like health insurance and employee assistance programs are the place to start, but there are creative ways to offer support too. You can provide your employees access to an onsite or offsite therapist or facilitate relaxation practices like yoga, in-house massages or meditation time. This shows your employees that you care about their mental well-being and want to help reduce burnout. In turn, you hold up your company as an enterprise worth working for.
If you don't offer unlimited PTO, consider giving each employee a certain number of paid mental health days per year. For example, team members can be entitled to take one mental health day per quarter.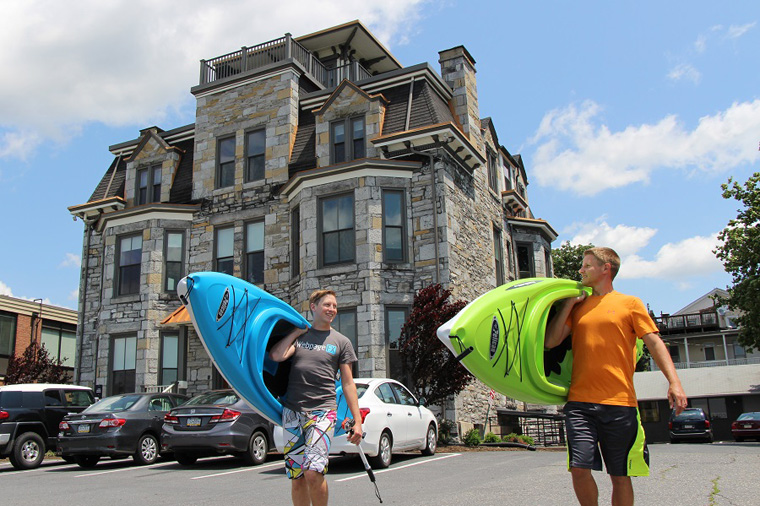 Source: WebpageFX
5. Group activities
Company-sponsored activities outside of the workplace are a way to practice team-building and ensure that employees experience the fun side of your company culture. These outings can reward exceptional individuals while spreading cheer and relaxation among the rest of your workforce. The possibilities with this perk are endless, so you can be as creative as you want. You can organize functions like game nights, escape rooms, bonfires, art classes, beer tastings, sporting events and more to keep employees engaged and camaraderie flowing.
When planning these get-togethers, focus on the local businesses or public parks unique to your company's hometown. You can also survey employees to see which activities most appeal to them. For example, your team might enjoy a hike on a nearby trail, or they might prefer a catered dinner from the best restaurant in your city. Ask your staff which days and times work best for them so they have the best chance of participating.
6. Charity support
Millennials and Gen Zers make up more than half of the U.S. population and represent an increasingly significant portion of the workforce. Workers from these generations, more than prior ones, want their dollars to go toward something other than traditional consumer purchases. They want to support causes that have a positive impact on the world around them. They also want to see their contributions not as individual donations but as collective movements among people who share their values.
If you don't already have a corporate giving program, consider supporting a local nonprofit, matching donations that your employees make to causes they support, or taking the initiative and starting a charity tied to your enterprise. The latter approach worked for TOMS, a shoe company famous for matching each pair of shoes sold with a donation of a second pair to an impoverished child.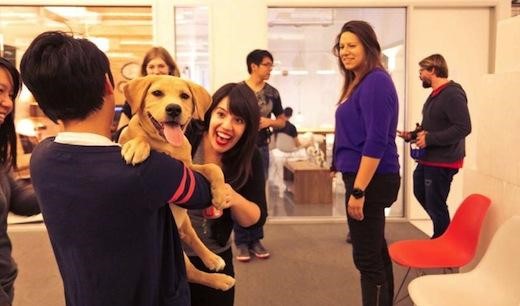 Source: The Next Web
7. Pet-friendly days
Think beyond the fish tank. Having an animal at the office doesn't just mean you get to have a cute and cuddly pet to love on (that's just a bonus). Dogs in the workplace have been shown to reduce stress levels and increase morale. They don't even have to be an added expense: Simply let your employees know they can bring their four-legged friends in with them on certain days and at certain times. As long as these pets don't become too distracting or create too many messes, this can be an easy way to make your team members feel more at ease.
Benefits of offering creative perks
Improving and updating your employee benefits program isn't just reserved for highly profitable companies. It's critical to create the best possible package regardless of whether you're a cash-strapped startup or a booming enterprise. You can always start small and add on benefits as your budget allows.
If you're wondering, "What's in it for me?", the answer is: plenty. Although employee benefits often cost money, your workers aren't the only ones who reap the rewards. Employee benefits play a sizable part in forming your company culture and greatly impact an organization's success.
Creative perks can produce the following results:
An increase in employee recruitment
An increase in company morale
An increase in employee productivity
An increase in employee health and well-being
An increase in employee loyalty and appreciation
A decrease in employee illness and injury
A decrease in employee turnover
These results indicate job satisfaction and give business owners a higher return on employee investment. If you need any more encouragement, employee attrition due to a lack of incentives can come at a high price. The cost of employee replacement can be 30% of that employee's salary or more. [Learn more about the cost of a bad hire.]
Investing in your workforce is a smart business move for longevity and sustainability over time. If employees are excited to come to work every day, you'll see that enthusiasm reflected in their work, and you'll reap the rewards while your staff enjoys the benefits of working for your company.