Business faxing never went away. Neither has old-style SMS text messaging, even in the age of WhatsApp and Facebook Messenger. In fact, the COVID-19 pandemic gave new life to text message marketing. Zipwhip's State of Texting report stated that 34% of businesses used SMS to keep in touch with customers during the lockdowns, and 77% have decided to stick with it now that things are returning to normal.
We'll examine why text message marketing still works, how to use it in your business and suggest which text messaging platforms you might want to check out.
Is text message marketing effective?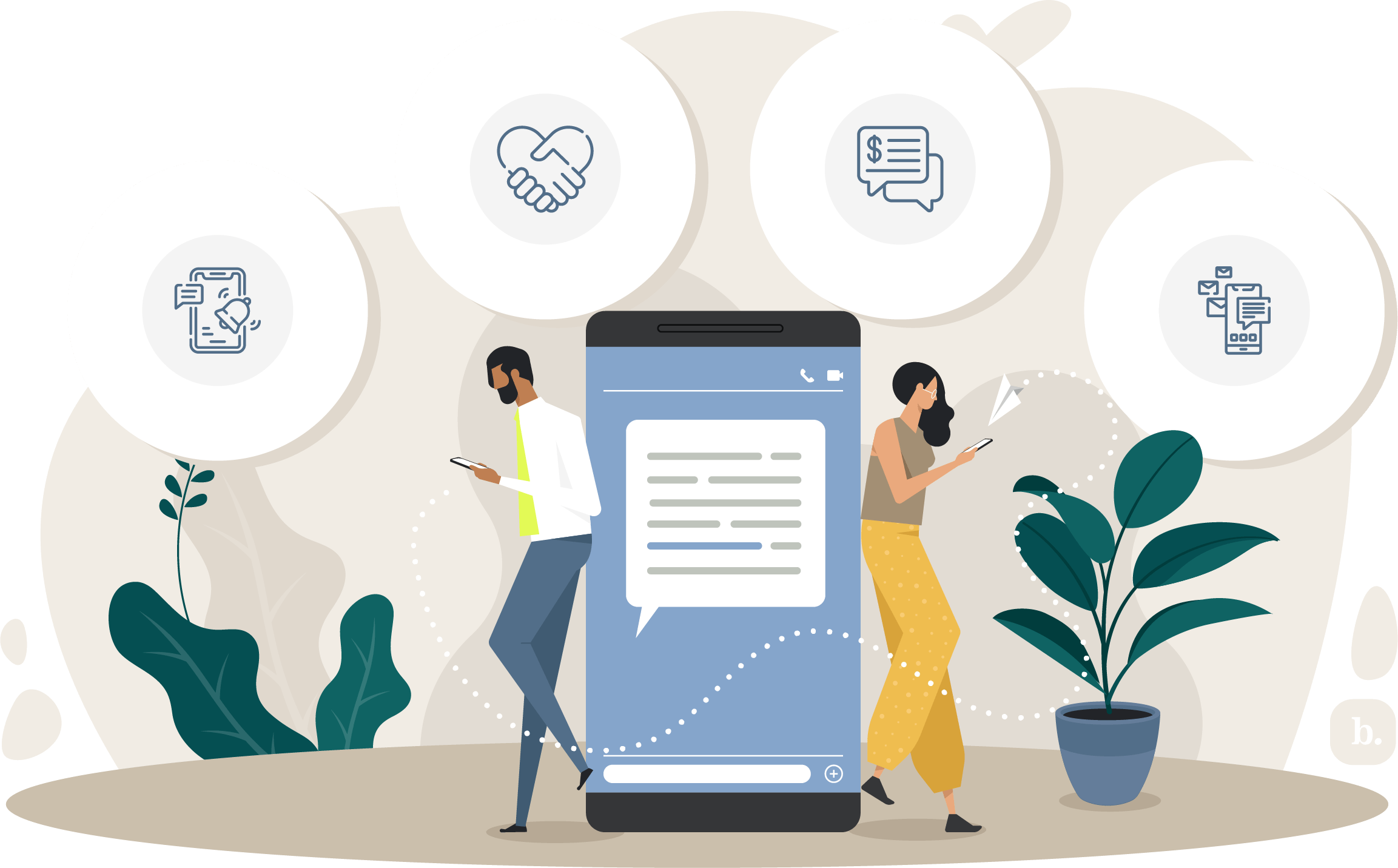 There are four reasons why text messaging is so effective.
Urgency
When your phone beeps or vibrates to tell you that you've got a text, you open it and read it right away. Nothing has the sense of urgency that a text message has. That's why people open 99% of text messages compared to just 28% to 33% of emails, according to RedEye.
Trust
We trust texts far more than email, even though spam is increasing. Text messages have a click-through rate of 19%, according to SMS Marketing, versus a range of 1.34% to 5.1% for email, as reported by MailChimp.
Cost
You can broadcast text messages in bulk for as little as $0.01 per send, which is similar to the sending fees for email broadcasting platforms.
Convenience
When you use SMS to deliver offers and coupons to your customers, you are doing them a favor. Most people say that they want to receive special offers via text message rather than email because an SMS is easier to find when they are in a store.
Engineer Neil Papworth sent the first text message to Vodafone director Richard Jarvis on Dec. 3, 1992, in England. It said, "Merry Christmas."
Pros of text message marketing
You can get a campaign going quickly. Within a few minutes, you can send a message to thousands of people.
You need permission to send texts. People voluntarily opt in to receive your messages. That's a sure sign that they like your business  and there's a higher chance they'll be interested in what you say.
Texting is the most popular messaging channel. 98% of American adults have a cell phone, according to SMS Marketing, and they are more apt to use it for texting than for making a call.
Texting is easier for customers to use in-store. It only takes a couple of clicks to show your floor staff a voucher sent by text. Showing an email takes longer and is more hassle.
SMS is very cost-effective. For example, you can send out texts with Textedly for as little as $24 per month. 
Text messages are great for personalization. Hook your messaging platform up to your CRM software so you can address customers by their name and remind them of previous purchases.
Texts can remind clients they have an appointment. Text clients to remind them of their slot and ask if they're still coming. Every missed appointment in a salon or a healthcare clinic costs money.
They keep customers in the loop. Do you have a new product you want to promote? Or do you want to share news of an update to an existing product? Let customers know right away via SMS.
They're a good form of two-way communication. Recipients can respond directly to your texts to ask questions, which is great for building relationships.
Cons of text message marketing
You need permission to send texts. You can't just send unsolicited messages in the hope that you find someone who's interested. 
It's harder to build big lists. People are more protective of their cell phone numbers than their email addresses. Many are reluctant to share their number, even if they like and trust you.
You need to keep your message short. Even for talented copywriters, creating a compelling sales message with 160 characters is a challenge.
Some people get upset when they get SMS messages. Certain people may forget that they opted into your list and get angry with you after getting a message.
Scammers use text messaging. Because texts aren't always filtered and blocked, scammers use SMS a lot. This makes many people wary of responding.
It's just one more communication channel to manage. Texts can represent more work on top of your email marketing and social media marketing. 
Text message marketing best practices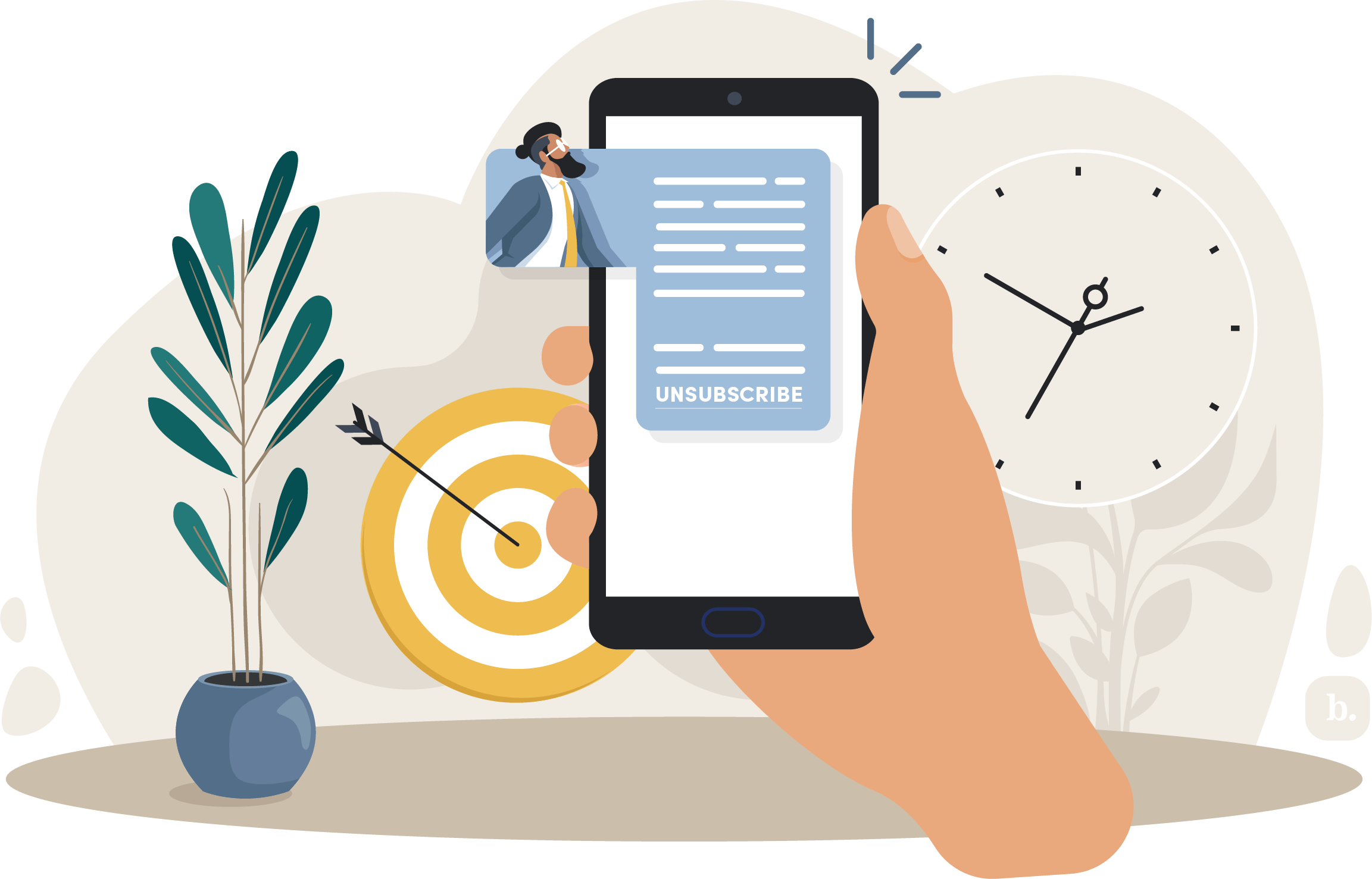 To get the biggest returns from your campaigns, here are our eight best ways to use text message marketing:
Always get permission. Text message marketing laws require that you can only send to people who have subscribed to your service.
Make unsubscribing easy. Never outstay your welcome. Always include an unsubscribe option at the bottom of each message.
Make every word matter. Focus on using just the words you need to use to convey your message and spark interest, not on using up all 160 characters. 
Cater to people's suspicions. Scammers send people dozens of texts a month trying to con people out of their money. If you include a link, make sure it goes to your precise website address. 
Time your message well. Don't send texts too early in the morning or too late at night. Try to time your messages for when people might need you. If you deliver pizzas and the big game is on, why not tempt customers with a matchday special an hour before kickoff?
Tie in messages with events. Get your CRM to send reminders to users who fill their online shopping cart but don't end up ordering. Send them a link to take them straight back to their cart. You can send them birthday messages, too.
Keep adding new subscribers. Take every opportunity to get customers to share their cell numbers with you. 
Segment your list. The more you can tailor your message to appeal to what customers are actually interested in, the better. One way you could do this is to segment your database by types of items purchased.
Be careful about how many texts you send. Too many, and it could feel like harassment. Too few, and recipients might forget they subscribed in the first place. You know your customers, so go with your gut on messaging frequency.
The best text message marketing services
We review the best text message marketing services in America once a year. To help businesses make the right choice, we assess each platform on topics, such as pricing, contract lengths and service features.
Our review of SimpleTexting found their dashboard is easy to use, even for business owners who are new to marketing. Their $29 a month price included 500 texts. What stood out for us, though, was their $229 plan. You get 7,500 texts included per month and one of their programmers will help you integrate their service into other software and apps you use.
In our Textedly review, we found the service was suitable for SMBs with simple texting needs. Per text message sent, Textedly was one of the cheapest we found in our research.. Although the company didn't offer as many features as the other providers we reviewed, we found it easy to build subscriber lists, link to apps such as Salesforce, send campaigns, and have two-way conversations with customers.
You can learn more about other top options in our Podium review, our review of EZ Texting, and our ProTexting review.
Additional reporting by Sam Bocetta.