Smartphone ownership is ubiquitous in the United States. As of 2021, Statista reports that 298 million Americans owned smartphones, accounting for approximately 85% of U.S. adults. Globally, the number of people who will engage in texting is expected to reach 5.9 billion by 2025, according to SlickText.
Since it means direct access to so many users, the use of business texting to communicate with consumers and customers has proliferated. We'll explore how to incorporate text messages into your business's marketing, customer service, scheduling and other operational efforts and highlight text message services that make communicating effortless.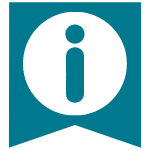 Did you know? The terms "SMS (Short Message Service) messaging" and "text messaging" refer to the same thing: sending short messages to and from mobile phones.
How does text messaging engage customers?
Depending on the type of business you run and your goals, text messaging has myriad uses. Here's a look at some of the most popular ways businesses use text messaging in their operations:
Use text messaging for customer service. Text messaging for customer service can have a strong impact. Use text messaging to follow up with customers to ensure their post-purchase happiness. If a customer is dissatisfied, they can respond to your text and connect to a customer service rep immediately. This level of follow-up and concern can lead to an uptick in customer satisfaction and a decrease in customer complaints and bad reviews. 
Use text messaging to encourage reviews. Contact customers after purchasing to ensure they're happy, and then request an online review via sites like Google and Yelp. Include a review site link in your text so they can begin their review promptly. 
Use text messaging to share delivery information. Give customers the option to sign up for text notifications about their order's progress. When you keep customers informed about shipments and deliveries, you'll cut down on customer service and shipping department calls and emails. Customers can use links in the texts to check tracking information and status updates. Use text messaging to let customers know when you received their order, when you shipped the product, when they can expect it, and when it's been delivered.
Use texting for appointment scheduling. Businesses like healthcare providers, financial planners, hair salons, and many more must schedule appointments. Texting is an excellent way to prompt customers to schedule an appointment, remind them about the appointment, and confirm it. If they must complete paperwork or review instructions before the appointment, you can also send this information via text.
Use texting to send pickup notifications. Use text messaging to let customers know that their order is ready for pickup. Pickup notifications are helpful for businesses like dry cleaners, repair shops, and takeout restaurants. They're also helpful if someone ordered a custom product or purchased something online for in-store pickup. 
Use texting to conduct market research. Wondering what your customers want, need, or think about your company and products? Ask them via text polling. This kind of business intelligence can make a difference in understanding customers' needs, and text messaging is a highly cost-effective way to gather information.
Send marketing messages via text. Marketing messages can effectively improve your digital marketing strategy, but you must tread carefully. Sending news about sales, contests, new products, and events via text to receptive customers can increase engagement and boost sales. However, it's crucial to avoid spamming customers with unwanted and unhelpful information. Ensure your customers have opted in to receive messages from you, and offer a way to unsubscribe if they no longer wish to receive your messages.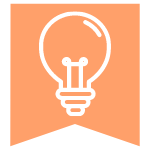 Tip: Social media marketing is another effective digital marketing strategy that can help you engage with customers, develop brand authority, and improve lead generation.
What are the benefits of text message marketing?
By its nature, text messaging is an engaging communication form. Here are some inherent characteristics that make text messaging a valuable way to reach customers and prospects: 
Text messaging is ubiquitous. Nearly everyone has a smartphone capable of receiving texts. Many users have their phones handy most of the time. 
Text messaging is immediate. Texts show up right away; users receive text alerts even when the phone is locked.
It's easy to respond to texts. Users can respond to texts from the lock screen. If the text includes a link, it's easy to tap that link and open a page in the mobile browser.
Texting is familiar technology. Most smartphone users are familiar with text messaging and how it works because they already use it to communicate with friends and family.
Texting is accepted as a business communication vehicle. Customers are getting used to receiving texts from businesses. Notably, 71% of consumers say using text to communicate with a business is effective, and 66% of consumers said they would pay more for something if a mobile messaging channel supported the purchase, according to SlickText.
Texting provides two-way communication. Text messages allow customers to immediately interact with your business wherever they are.
Text communication is opt-in only. According to text message laws, businesses are not allowed to text consumers unless consumers intentionally give permission. Since they signed up to receive your messages, consumers are more likely to notice and engage.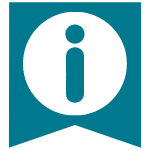 Did you know? MMS messaging refers to text messages that include text and media, including pictures, GIFs, videos and audio clips.
What are the best text message marketing services?
If you have more than a handful of customers, a text message marketing service will streamline effective text message communications. Some companies even allow you to use both SMS and MMS text marketing. 
Here are a few of the best text messaging services that can help you utilize this convenient and effective communication medium: