Some of the world's top CEOs are avid readers too, and they don't read just business books. While some are fond of the classics, others like to read books about other CEOs. That might seem a bit strange, but you know what they say: It's never too late to learn something new, even when that something comes from someone as savvy as you are.
Here are 20 favorite books of some of the world's most acclaimed CEOs.
1. The Innovator's Dilemma by Clayton M. Christensen
Steve Jobs was a big fan of The Innovator's Dilemma. In the book, the author talks about how technology is slowly changing companies' perspectives on success.
The book is meant to inspire entrepreneurs, and it's based on a rather dramatic idea: Amazing businesses may fail because they do everything by the book and don't take chances.
2. Built to Last by Jim Collins
Jeff Bezos, the founder of Amazon, enjoys reading Built to Last. This book, written by Jim Collins, analyzes what makes an average company successful and why some companies will never manage to attain greatness. This is a must-read for new entrepreneurs who don't want their startups to remain average.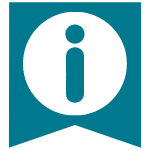 Did you know? The Amazon Business program makes purchasing corporate items and supplies through Amazon seamless, efficient and inexpensive.
3. Competing Against Time by George Stalk Jr.
In today's rushed business world, time is money, but also an opportunity for innovation, quality and productivity. Competing Against Time is one of Tim Cook's favorites. The book revolves around 10 years of intense research, and it centers on three main factors that define business success: product development, distribution and sales.
4. From Worst to First by Gordon Bethune
The founder and CEO of Domo, Josh James, is a fan of the book From Worst to First. What do companies need to make it? How far should they go to attain business success? Gordon Bethune reveals real stories in this book. Some of the stories are about his personal choices and what he had to do in life to become successful.
5. Tribal Leadership by Dave Logan
Tony Hsieh, successful entrepreneur and former CEO of Zappos, says that other businesspeople should read Tribal Leadership. This book offers an incredibly insightful viewpoint on how people must connect and utilize communication skills to succeed. To get yourself noticed, you must interact and communicate to get others to listen to what you have to say.
6. The Ascent of Money by Niall Ferguson
The former CEO of Coca-Cola, Muhtar Kent, recommends The Ascent of Money, a book about the origins of money. If you're the type of entrepreneur who wants to know more about moving money around – as well as making it – this is the perfect read.
7. Freedom by Jonathan Franzen
The former CEO of General Mills, Ken Powell, is into a different genre: novels with crucial life lessons. Freedom is one of those books. The national bestseller talks about the importance of compromise in life, overcoming temptation and ultimately having the patience to win big.
8. The Pleasures of Finding Things Out by Richard P. Feynman
It looks like the co-founder of Google, Larry Page, is more into science books. The Pleasures of Finding Things Out is a genuine work of art. It will put your beliefs to the test, enticing you with a wealth of perspectives on life from a scientific point of view.
9. Long Walk to Freedom by Nelson Mandela
Acclaimed entrepreneur Richard Branson appreciates Nelson Mandela's Long Walk to Freedom. It is without a doubt an exceptional autobiography, filled with political opinions, conflicts, hope, and ultimately triumph.
10. The Karamazov Brothers by Fyodor Dostoevsky
A story about family rivalries, The Karamazov Brothers is a favorite of former AT&T CEO Randall Stephenson. Filled with doubt and distrust, Dostoevsky's greatest novel will teach readers many things. Would you let your brother take the fall for something you did?
11. The Tender Bar by J. R. Moehringer
Cantor Fitzgerald CEO Howard Lutnik mentioned that his favorite book is The Tender Bar, an incredible book with an uplifting story about a boy struggling to become a man. 
12. The Power of Positive Thinking by Norman Vincent Peale
Donald Trump recommends The Power of Positive Thinking. With more than 5 million copies in print, this international bestseller will completely change your general perspective on life. What does it take for someone to live a happy, fulfilling life? You'll have to read it to find out.
13. Napoleon by Vincent Cronin
Larry Ellison, the former CEO of Oracle, is an avid reader. One favorite is Napoleon by Vincent Cronin. The book is a captivating read about Napoleon's life from a more personal perspective.
14. Ender's Game by Orson Scott Card
We didn't expect Facebook founder and CEO Mark Zuckerberg to like Ender's Game. But then again, it is a book about a super-savvy kid who saves the planet. It doesn't get any better than that!
15. The Checklist Manifesto by Atul Gawande
Square CEO Jack Dorsey is crazy about The Checklist Manifesto. The book is all about helping people deal with challenging situations with the help of checklists. He even gifts it to new employees as part of the welcome package during onboarding.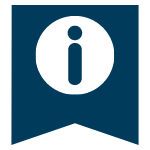 FYI: For more on the credit card processing system Square, which we recommend as best for small businesses, read our in-depth Square review.
16. Brandwashed by Martin Lindstrom
The founder of Tailor Brands, Yali Saar, is a fan of Brandwashed. Brainwashed delves deep into the mindset of a company's ability to persuade consumers, and it hands leaders the tools to become better-educated consumers. Saar explained that the author, Martin Lindstrom, is a former marketer with a unique perspective on how brands affect consumer psyches, making this a credible and well-researched book.
17. The Path of No Resistance by Garret Kramer
Beau Hodson, owner of Transparent Mortgage, recommends this page-turner to those ready to explore their feelings and acknowledge them as a crucial part of life. The Path of No Resistance examines how humans can overcome adversity by recognizing that it's our reactions to external circumstances, not the circumstances themselves, that allow us to make smarter decisions.
18. Gates of Fire by Steven Pressfield
The CEO of Rodan + Fields, Dimitri Haloulos, is such a fan of Gates of Fire that he reads the book once a year to remind himself of the responsibilities he holds as a leader. This book embodies true leadership as a historical fiction novel told from the perspective of a lone survivor of the Battle of Thermopylae.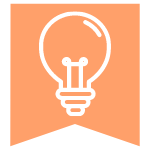 Tip: Check out our list of the best leadership books for small business owners to gain insights into growing your startup.
19. Fooled by Randomness by Nassim Nicholas Taleb
The CEO of Keepsafe, Zouhair Belkoura, said that his approach to his career and life changed after reading Fooled by Randomness. The author, Nassim Nicolas Taleb, explores how we perceive luck in life and business. Belkoura said that the book made him think more deeply about the contributions he could make within his current market while recognizing the consumer need for digital privacy.
20. The One Minute Manager by Kenneth H. Blanchard
The One Minute Manager drives home the point that employees are the backbone of the company, according to Jim Silver, CEO of TTPM. Silver believes that giving feedback remains essential at all levels of management. This CEO also loves the book for its quick tips, describing it as "the Twitter of management."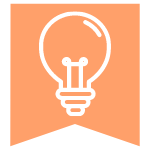 Tip: If you're a marketer looking for more inspiration, check out our list of the top 10 must-reads for marketers.
How reading can make you a better business owner
While it's been said that experience is the best teacher, books are a wonderful resource for learning how to be a better business owner, leader and professional. Reading self-development books, business books and books in other genres can keep your unconscious mind focused on business goals. Books can help you create a road map for business growth and goal achievement while engaging and entertaining you.  
Additionally, reading about others' successes can motivate you to reach your own business milestones. No matter your goals or objectives, choose books that will propel you to attain your dreams. Reading may even inspire you to write your own book to share with other aspiring entrepreneurs.
Edward Francis contributed to the writing and research in this article.