Women continue to make significant strides in the business world, founding innovative companies, introducing revolutionary new ideas, and building a path to workforce equity. To provide a boost of inspiration for those making large and small changes every day, we've curated 50 inspiring quotes from powerful women.
Words of wisdom
"Make the most of yourself by fanning the tiny, inner sparks of possibility into flames of achievement." – Golda Meir, first female prime minister of Israel

"You gain strength, courage and confidence by every experience in which you really stop to look fear in the face. You are able to say to yourself, 'I have lived through this horror. I can take the next thing that comes along.' You must do the thing you think you cannot do." – Eleanor Roosevelt, former first lady of the United States, diplomat, and activist

"We must develop a thick skin. With an unshakeable sense of self – and a commitment to being compassionate – nothing will faze you." – Mari Smith, social media marketer known as the "Facebook Queen"

[Related article: How Women-Owned Businesses Can Use Social Media Marketing]
"You should never let your fears prevent you from doing what you know is right." – Aung San Suu Kyi, human rights activist, Nobel Peace Prize winner, and state counselor of Myanmar

"Do the best you can in every task, no matter how unimportant it may seem at the time. No one learns more about a problem than the person at the bottom." – Sandra Day O'Connor, first woman appointed to the Supreme Court

"If your dreams do not scare you, they are not big enough." – Ellen Johnson Sirleaf, first female head of state in Africa

"What you do makes a difference, and you have to decide what kind of difference you want to make." – Jane Goodall, English primatologist and anthropologist

"The most courageous act is still to think for yourself. Aloud." – Coco Chanel, French fashion designer

"Do not bring people in your life who weigh you down, and trust your instincts. Good relationships feel good. They feel right. They don't hurt. They're not painful. That's not just with somebody you want to marry, but it's with the friends you choose. It's with the people you surround yourself with." – Michelle Obama, former first lady of the United States

"I want little girls to grow up knowing they can do anything, even play football." – Jen Welter, first female coach in the NFL

"Champions keep playing until they get it right." – Billie Jean King, American tennis player who fought for equal prize money for female athletes

"You can have it all. Just not all at once." – Oprah Winfrey, television personality

"I hope you will find some way to break the rules and make a little trouble out there. And I also hope that you will choose to make some of that trouble on behalf of women." – Nora Ephron, American journalist, writer, and filmmaker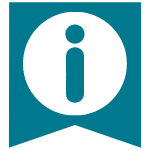 Did you know? Women-owned businesses make up 42% of all U.S. enterprises, yet 66% struggle to obtain funding. To mitigate this problem, various government and private programs offer business grants specifically for women entrepreneurs.
Good advice
"To love what you do and feel like it matters – how could anything be more fun?" – Katharine Graham, first American female Fortune 500 CEO


"Everybody gets so much information all day long that they lose their common sense." – Gertrude Stein, American novelist


"Take criticism seriously, but not personally. If there is truth or merit in the criticism, try to learn from it. Otherwise, let it roll right off you." – Hillary Clinton, American politician, diplomat, lawyer, writer, and public speaker


"When I'm hungry, I eat. When I'm thirsty, I drink. When I feel like saying something, I say it." – Madonna, American entertainer and first female billionaire of pop music


"Ask for what you want and be prepared to get it." – Maya Angelou, American poet, memoirist, and civil rights activist


"I attribute my success to this: I never gave or took any excuse." – Florence Nightingale, British nurse, social reformer, and statistician


"I have yet to hear a man ask for advice on how to combine marriage and a career." – Gloria Steinem, feminist journalist and social activist


"Invite people into your life that don't look or think like you." – Mellody Hobson, president and co-CEO of Ariel Investments


"Decide … whether or not the goal is worth the risks involved. If it is, stop worrying." – Amelia Earhart, aviation pioneer and author


"No one has ever become poor by giving." – Anne Frank, Jewish diarist who wrote about her family's time in hiding during the German occupation in World War II


"Do not wait for leaders; do it alone, person to person. Be faithful in small things, because it is in them that your strength lies." – Mother Teresa, Albanian-Indian Roman Catholic nun and missionary


"If you need the user to tell you what you're selling, then you don't know what you're selling, and it's probably not going to be a good experience." – Marissa Mayer, businesswoman, investor, and former CEO of Yahoo


"Careers are a jungle gym, not a ladder." – Sheryl Sandberg, COO of Facebook and author of Lean In
"Define goal. Take action. Stay focused. Expect success. Nothing less." – Michele Ruiz, entrepreneur, bilingual communication specialist, author, and keynote speaker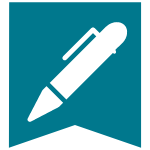 Bottom Line: True leaders take a chance despite the risks, learn from their mistakes and never give up.
Unique perspective
"I think the girl who is able to earn her own living and pay her own way should be as happy as anybody on Earth. The sense of independence and security is very sweet." – Susan B. Anthony, women's rights activist and social reformer


"If you follow your heart, if you listen to your gut, and if you extend your hand to help another – not for any agenda, but for the sake of humanity – you are going to find the truth." – Erin Brockovich, legal clerk, consumer advocate, and environmental activist


"Don't cut off your career branches too early. Don't step away from your career based on what 'might' happen." – Mary Barra, chairwoman and CEO of General Motors


"I was taught to strive, not because there were any guarantees of success, but because the act of striving is in itself the only way to keep faith with life." – Madeleine Albright, first female U.S. secretary of state


"If you're not making some notable mistakes along the way, you're certainly not taking enough business and career chances." – Sallie Krawcheck, CEO and co-founder of Ellevest


"Every great dream begins with a dreamer." – Harriet Tubman, abolitionist and political activist


"Be less curious about people and more curious about ideas." – Marie Curie, Polish-French physicist and first female Nobel Prize winner


"There are lots of opportunities out there for women to work in these fields; girls just need support, encouragement and mentoring to follow through with the sciences." – Sally Ride, first American woman to fly to space


"Some leaders are born women." – Geraldine Ferraro, first female vice presidential candidate


"To stay ahead, you must have your next idea waiting in the wings." – Rosabeth Moss Kanter, Harvard business professor and director of the Harvard University Advanced Leadership Initiative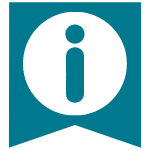 Did you know? Kanter is credited with developing the theories of employee empowerment and employee participation.
"Each person must live their life as a model for others." – Rosa Parks, civil rights activist


"There are two kinds of people: those who do the work and those who take the credit. Try to be in the first group; there is less competition there." – Indira Gandhi, former prime minister of India


"There are no ugly women, only lazy ones." – Helena Rubinstein, Polish-American businesswoman who started one of the world's first cosmetic companies


"Do not be afraid to make decisions. Do not be afraid to make mistakes." – Carly Fiorina, first female CEO of a Fortune 20 company


"I always want to make films. I think of it as a great opportunity to comment on the world in which we live." – Kathryn Bigelow, first woman to win the Academy Award for Best Director
[Related article: How to Celebrate National Women's Small Business Month]
The beauty of being different
"What sets you apart can sometimes feel like a burden, and it's not. And a lot of the time, it's what makes you great." – Emma Stone, Academy and Golden Globe Award-winning actress


"The price of inaction is far greater than the cost of a mistake." – Meg Whitman, CEO of Quibi


"If we are going to be part of the solution, we have to engage the problems." – Majora Carter, urban revitalization strategist


"You create opportunities by performing, not complaining." – Muriel Siebert, first female member of the New York Stock Exchange


"A leader takes people where they want to go. A great leader takes people where they don't necessarily want to go, but ought to be." – Rosalynn Carter, American writer and activist who served as first lady of the United States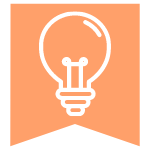 Tip: Some traditionally feminine traits make great leaders. Regardless of gender, all leaders should embrace vulnerability, humility, and empathy.
"None of us can know what we are capable of until we are tested." – Elizabeth Blackwell, first woman to graduate from medical school in the U.S.


"I have never, ever focused on the negative of things. I always look at the positive." – Sonia Sotomayor, first Latina Supreme Court justice


"Define success on your own terms, achieve it by your own rules, and build a life you're proud to live." – Anne Sweeney, American businesswoman and former co-chair of Disney Media
Derek Walter contributed to the reporting and writing in this article.