You may be surprised to learn several Fortune 500 companies are run by women. No longer are female business leaders an anomaly. Although there are still more male-owned businesses, women entrepreneurs are catching up, owning 42 percent of businesses in the United States, according to American Express. 
10 successful businesses run by women
1. General Dynamics
Phebe Novakovic is the chairman and chief executive officer of this Fortune 500 company, which has business in aerospace, combat systems, information systems and technology, and marine systems.
2. Xerox
Not only was Ursula Burns the chairman and CEO of Xerox from 2009 to 2016 and chairman from 2010 to 2017, she was the first African-American woman to head a Fortune 500 company. She stepped down when the company split. Since then, she has served as a board member for several companies, including Uber, and is currently the chairwoman of Teneo, a management consulting company. Xerox is more than office copy equipment; they offer document management and workplace optimization services as well as production equipment and software. [Read related article: The Best Document Management Software of 2023]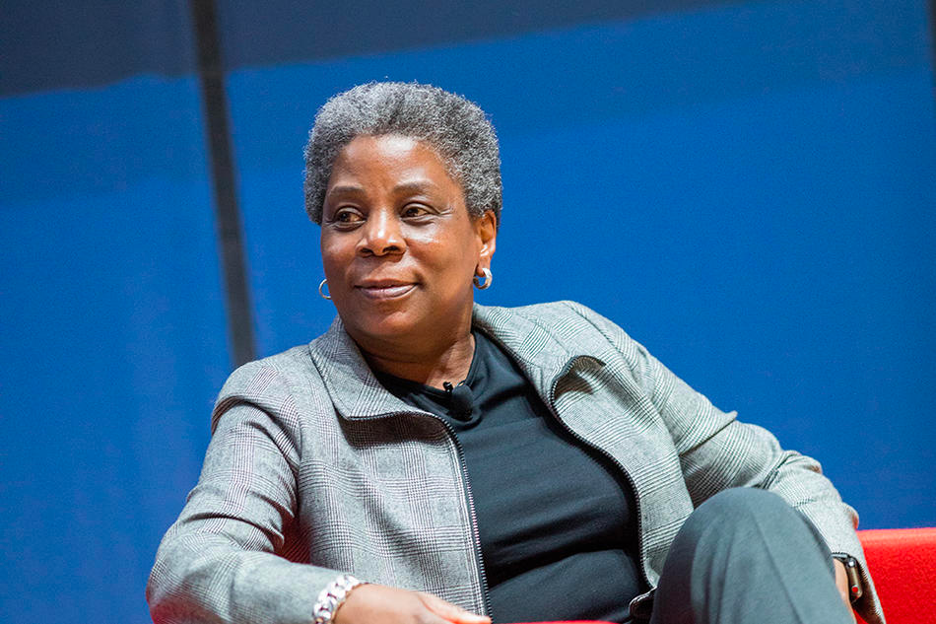 Image courtesy of Timothy Lee Photographers / Columbia Engineering
3. Foot Locker
Mary Dillon took over as president and CEO of Foot Locker, Inc. in 2022, and is responsible for overseeing all business operations and development for the chain of 2,700 retail sporting goods stores. Foot Locker owns and runs Foot Locker, Kids Foot Locker, Champs Sports, atmos and WSS stores. The company has a presence in 29 countries.
Of the 1,625 net new women-owned businesses created each day (as of 2019), 89 percent are owned by women of color, reported American Express.
4. In-N-Out Burger
At 33 years of age, Lynsi Snyder-Ellingson became one of the youngest American billionaires as well as the CEO of the popular burger chain founded by her grandparents in 1948. Snyder-Ellingson more than doubled the number of In-N-Out Burger locations, expanding to Tennessee, Idaho, Texas, Oregon and Colorado. Although In-N-Out Burger stock trades at nearly 100 times earnings, Snyder-Ellingson vows that she will never sell the company.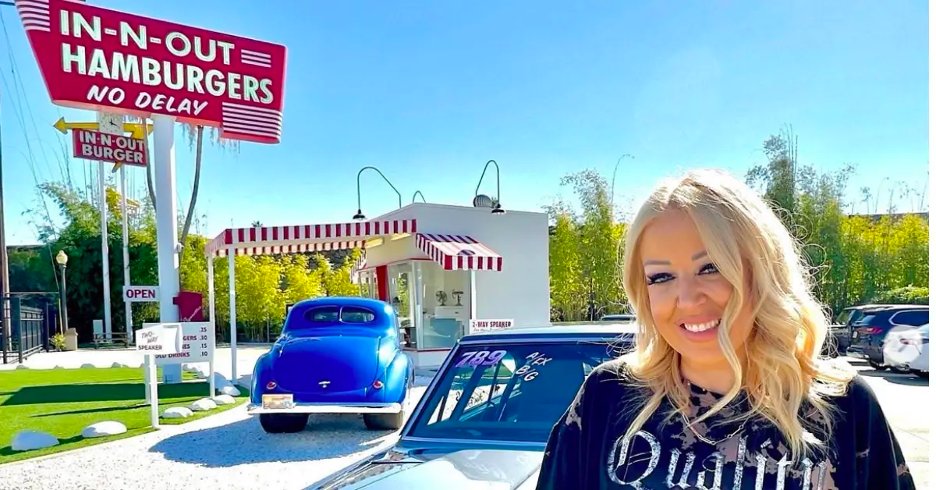 Image courtesy of SOURCE: INSTAGRAM/@LYNSI_SNYDER
5. YouTube
CEO Susan Wojcicki ran your favorite video sharing site until February 2023, and currently serves as an advisor to Google and its parent company, Alphabet. She was the 16th-ever Google employee and worked on AdSense, Google Analytics, Google Books and Google Images. In 2006, she advocated buying YouTube and subsequently went on to run it, growing its revenue by seven times, from $4 billion in 2014 to $29.2 billion in 2022. 
>> Learn More: Why Every Brand Should Have a YouTube Channel
6. Ralph Lauren
Jane Hamilton Neilsen is the chief operating officer and chief financial officer of fashion clothing and lifestyle brand Ralph Lauren Corp., overseeing its global finance, business development and real estate organizations. In addition, she is responsible for investor relations, procurement, IT and global logistics. Neilson joined Ralph Lauren in 2016 after working as the chief financial officer of Coach, Inc. and the chief financial officer and senior vice president of Pepsico Beverages & Foods. She is also a board member of Mondelēz International.
7. ADP
In 2023, Maria Black became the president and CEO of ADP, the market leader in outsourced human resource functions such as payroll, benefit administration and tax services. At the helm of this Fortune 500 company operating in more than 140 countries, Black endorses using data-driven insights to drive social good, creating a more diverse, equitable and inclusive workplace for ADP's clients. 
8. Reliance Steel & Aluminum Co.
Karla R. Lewis also ascended to the helm of a Fortune 500 company in 2023, becoming the CEO of Reliance Steel & Aluminum Co. Lewis has been a member of Reliance's executive team for 30 years, previously serving as the company's corporate controller, chief financial officer, senior vice president and executive vice president. 
9. ActOne Group
In 1976, Janice Bryant Howroyd left her hometown with just $1,500 in her pocket. No more than two years later, she founded ActOne Group, a personnel, employment and workforce management company that currently operates in 33 countries and has more than 17,000 clients worldwide. Howroyd is the first African American woman to build a billion-dollar company. 
10. Rodan + Fields
Co-founded by Stanford-trained dermatologists Katie Rodan and Kathy Fields, Rodan + Fields made it big with their flagship acne product, Proactiv, in 1995. After that early success, they started another skincare company; Rodan + Fields is a multilevel marketing company that sells directly to consumers. The company has an estimated annual revenue of more than $1 billion.