Every business, regardless of its size, should prioritize being prominently featured on listing websites. In the current digital age, it's essential to ensure your company's name, contact details, and services are available on numerous listing websites. Major platforms like Yelp and Google Business Profile are renowned listing websites with significant visitor traffic, making them ideal spots to showcase your business.
While it's crucial to have your business on these high-traffic listing websites, smaller listing platforms can also serve as avenues for your company to attract new clientele. Many of these listing websites don't charge to post your company's details. Enhancing your company's online presence on these listing websites could unlock your next significant business opportunity.
Your website is often a potential customer's first impression of your business. A website design that features a clean, modern look, is easy to navigate and includes links to your social media pages gives potential customers everything they need to decide whether your company is the right fit for their needs.
Essential Listing Websites
Are you eager to amplify your business's brand awareness and get featured on the most relevant listing websites and search engines? Here's a compilation of the top 50 listing websites where you can showcase your business for free. After this list, you'll find some tips to optimize your profiles on these listing websites.
Yelp for Business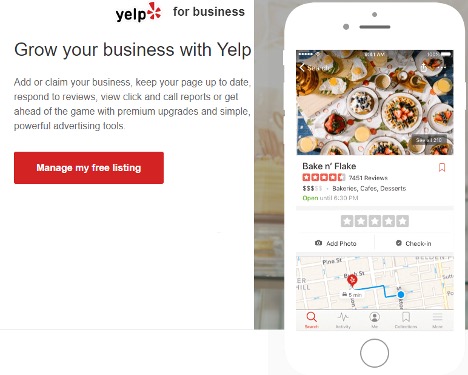 Expand your business reach with Yelp. By adding or claiming your business on this listing website, you can keep your page updated, respond to feedback, view analytics, and leverage advanced promotional tools.
Google Business Profile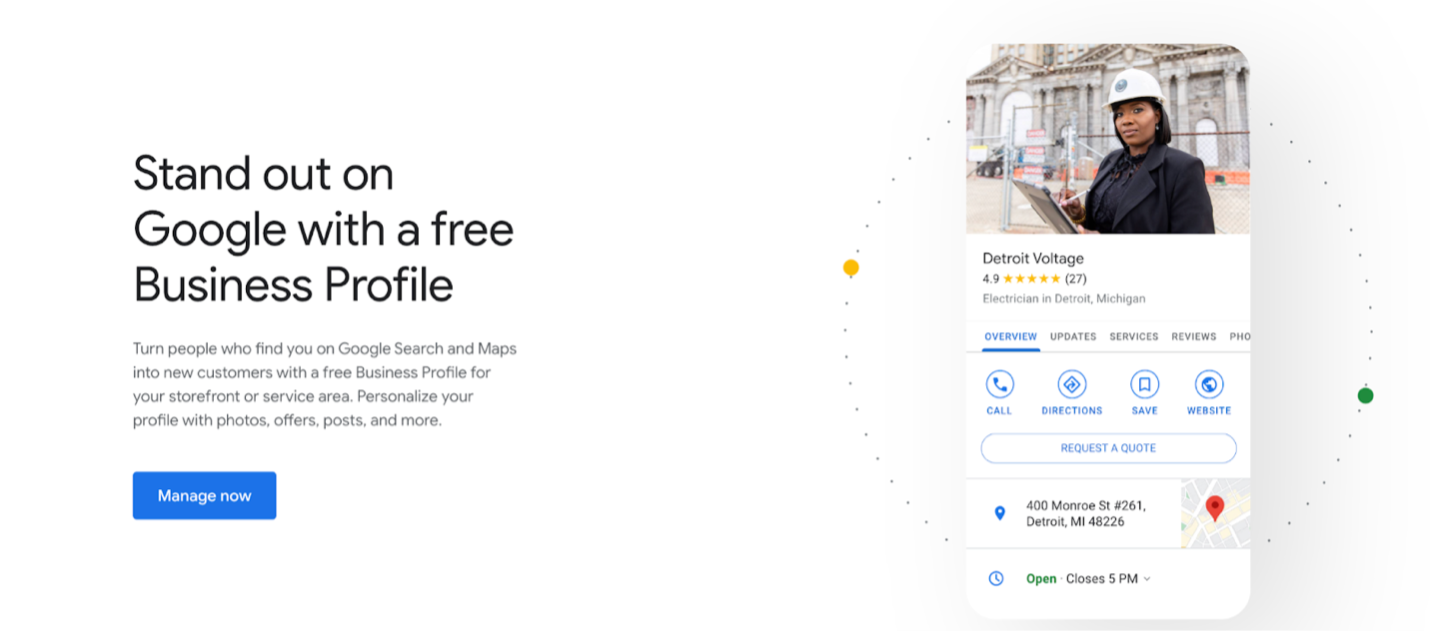 Interact with your audience on Google without any charges. This listing website offers more than just a business profile. Your free Business Profile lets you connect with customers easily across Google Search and Maps.
Bing Places for Business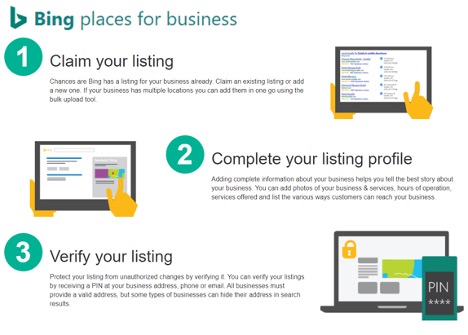 Add your business to Bing for free and help online customers discover your business. Chances are Bing has a listing for your business already. You can claim an existing listing or create a new one. For businesses with multiple branches, Bing offers a bulk upload tool.
Searching for your business's name on the internet once a week can help protect your brand reputation. Any negative information about your company is often posted online, and you can do damage control if necessary by monitoring what is posted about your business.
Our Comprehensive List of Listing Websites:
Steps to Feature Your Business on Listing Websites
Listing your business on prominent listing websites can significantly boost your online visibility. While each of these listing websites might have its unique process, the general steps to get your business listed are often similar. Here's a guide to help you navigate the process on most listing websites:
Claim your business page: It's possible that your business already has a placeholder page on some listing websites. These are often incomplete profiles that either the platform itself or a user has created to ensure your business has some presence on their directory.
Add your business details: After claiming or creating your business page on these listing websites, it's crucial to provide comprehensive and up-to-date information. This ensures potential customers get a full picture of your business. Include your address, phone number, services offered, hours of operation and any other contact methods.
Verify your listing: Given the open nature of the internet, it's conceivable for someone to falsely claim your business profile on listing websites. To prevent this, these platforms necessitate a verification step. This ensures that you are the legitimate owner of the business. Typically, this involves receiving a unique code via text, email, or a phone call, which you then input on the listing website to confirm your identity.
By following these steps, you can ensure that your business is accurately and effectively represented on major listing websites, enhancing your online reach and credibility.
Although no two listings are exactly the same, be sure to fill out each listing thoroughly by including consistent contact information.
Checklist for when you do get listed
To maximize the benefits of these listing websites, follow the checklist below. This ensures that your presence on these platforms enhances your visibility for mobile and local internet searches:
Ensure your info is consistent: Your business's name, address and phone number should be the exact same on all listing websites.
Add a detailed company description: On these listing websites, let potential customers understand your business better with a comprehensive description. Highlight your company's history and the products or services you offer.
Include a link to your website: One of the greatest advantages of listing websites is the ability to link to your business's website. This has the potential to drive massive amounts of traffic to your website. Given that many users access listing websites via mobile, ensure your website is mobile friendly, or risk losing potential customers.
Claim the listing: Some listing websites offer businesses the option to claim their profile after a short verification process. Claiming your profile on listing websites can increase its reach immensely.
Incorporate secondary business details: More than 30 percent of listing website searches are for the phone number, address or hours of operation of a business. Be sure to include items like your hours of operation, menu or calendar of events on your local profiles.
Add pictures and videos: On listing websites, visual media items like photos and videos have a much higher conversion rate than standard text. Make sure you enrich your profiles on these platforms with relevant images and videos.
Gather customer reviews: Reviews on listing websites send signals of confidence to search engines and mark engagement from customers. Always motivate your customers to leave reviews on these listing websites and make it a point to respond to these reviews.
By following this checklist, you can optimize your presence on listing websites and ensure that your business stands out in local and mobile searches.
Benefits of listing websites for businesses
Here are the numerous benefits of registering your business on listing websites, alongside social media platforms and review sites:
Boosting your online presence: In the pre-internet era, businesses relied on phone books, newspaper ads and other forms of traditional offline marketing and advertising to make themselves known. However, in the online era, no marketing plan is complete without maximizing your online presence. To achieve this, it's essential to establish a business profile on every conceivable listing website, review platform, and social media site.
Making your business known locally: ocal SEO is important to the success of businesses that target an audience in a specific geographic region. Without a proper presence on listing websites, your business may fail to reach a potential customer who could travel minutes from their home to get what they need from your company. To ensure your business stands out locally, prioritize its presence on the listing websites mentioned.
Getting your info out there: WWant potential customers to know when your store is open, how to get in touch, what services you provide and how much other customers trust you? Listing websites are instrumental in disseminating such crucial information. They allow businesses to share hours of operation, contact information and addresses on platforms where users can search for businesses based on specialty, location and ratings..
Driving your brand engagement and reputation: Even customers who ultimately choose another business over yours or don't click on your link will see your business' name on the listing websites. This cements your brand's reputation in potential customers' minds ― especially if your ratings are high ― and increases the chances that they'll choose you in the future.
In conclusion, if you're looking to get noticed by a wider audience or reach members of your local community, a great (and free) place to start is listing websites. The 50 sites listed above give you an effective, no-cost way to improve your chances of being found by your audience online.