Though some people may consider business management a single industry or career, it is actually a diverse field comprising many sectors. Whether you're looking to launch a career in business management, start your own business or pursue an advanced degree or certification, this guide will help you distinguish among the many branches of this large sector and understand the role each plays in an organization.
Types of business management
There are many branches of business management. Here is an overview of the eight sectors in this wide field:
1. Financial management
Financial management is a complex sector with a broad scope that involves budget planning and cash flow management, but also the oversight of all financial procedures, such as invoice processing and data distribution. This type of business management involves planning, directing and coordinating the accounting, investing, banking, insurance, securities and other financial activities of a business.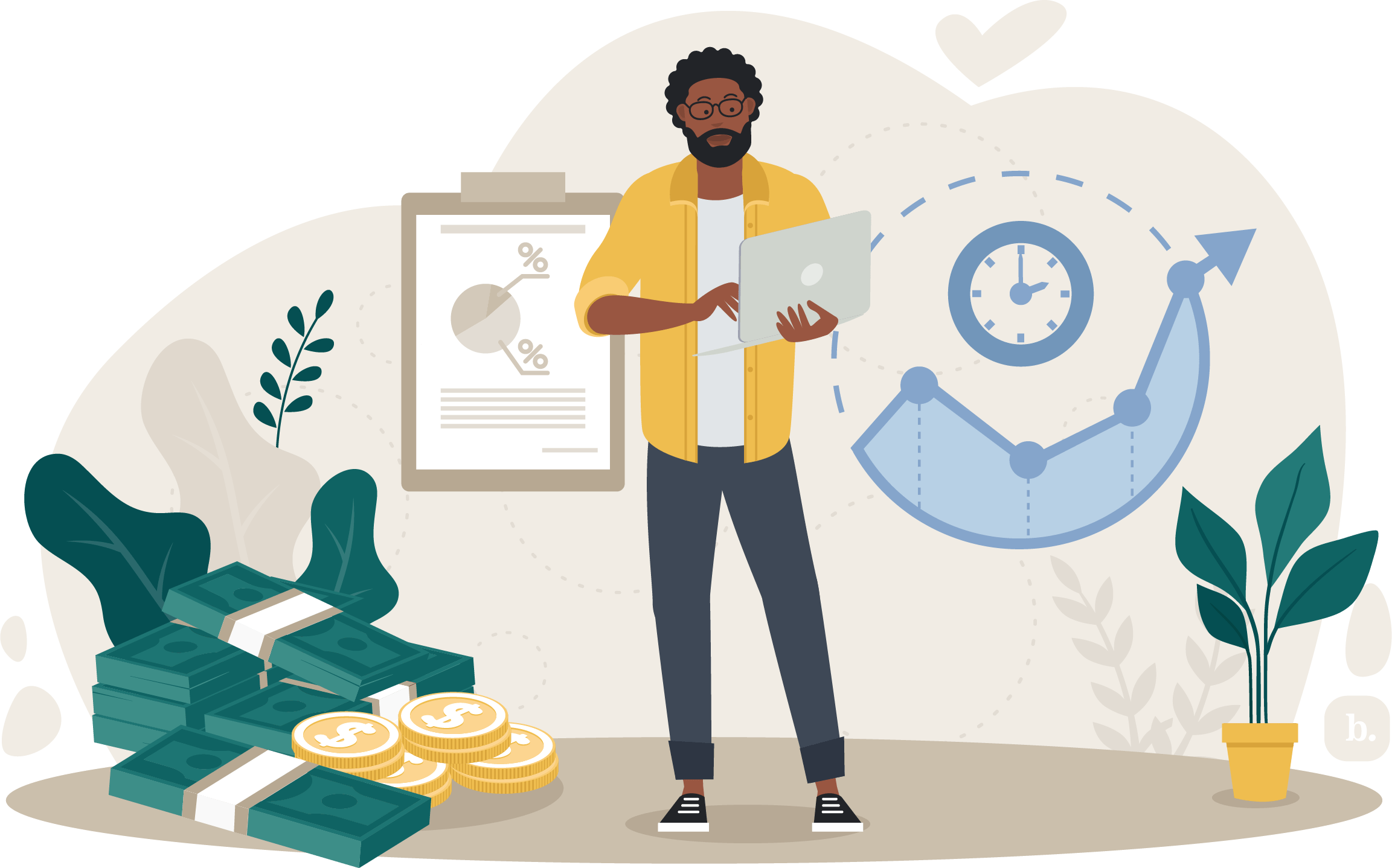 The three key elements of financial management are financial planning, financial control and financial decision-making. Short-term financial management is often referred to as "working capital management," and it relates to cash management, inventory management and debtor management. Both the assessment and technique of financial decisions fall under this type of business management. Financial management deals with finding a healthy balance between profit and risk so that even with a setback, the business is profitable in the long term. Determining your business's value will help you fully understand its financial growth and potential. 
2. Marketing management
Marketing management focuses on the practical application of marketing techniques and the management of a company's marketing resources and activities. The four major areas of marketing management are company analysis, collaborator analysis, competitor analysis and customer analysis. Marketing management includes brand management as well as marketing strategy and pricing.
To maximize return on investment, it's essential to develop branding opportunities and to execute marketing tactics based on careful analysis of all aspects of your business. The scope of a business's marketing management depends on a business's size and industry. Effective marketing management uses a company's resources to increase its customer base, improve customer outlook and feedback, and increase the company's perceived value.
3. Sales management 
Sales management involves overseeing and leading sales teams. As a sales manager, you drive your sales reps to foster strong relationships with prospects, convert them to leads and move them through the sales pipeline. Sales management often works hand in hand with marketing management. Sales managers set the tone and keep everyone on track by establishing goals for the team, developing the strategy and coaching each sales rep along the way. Building a powerful sales team relies on recruitment, training and leadership.
Sales management also involves determining the metrics for success and assessing key performance indicators to report on the company's performance. Salesforce offers powerful sales management tools to help your business with tracking, reporting and customer relationship management (CRM). [See our Salesforce CRM review.] 
These systems give business owners a data-driven approach to sales management by tracking customer history, providing insights and forecasting.
4. Human resource management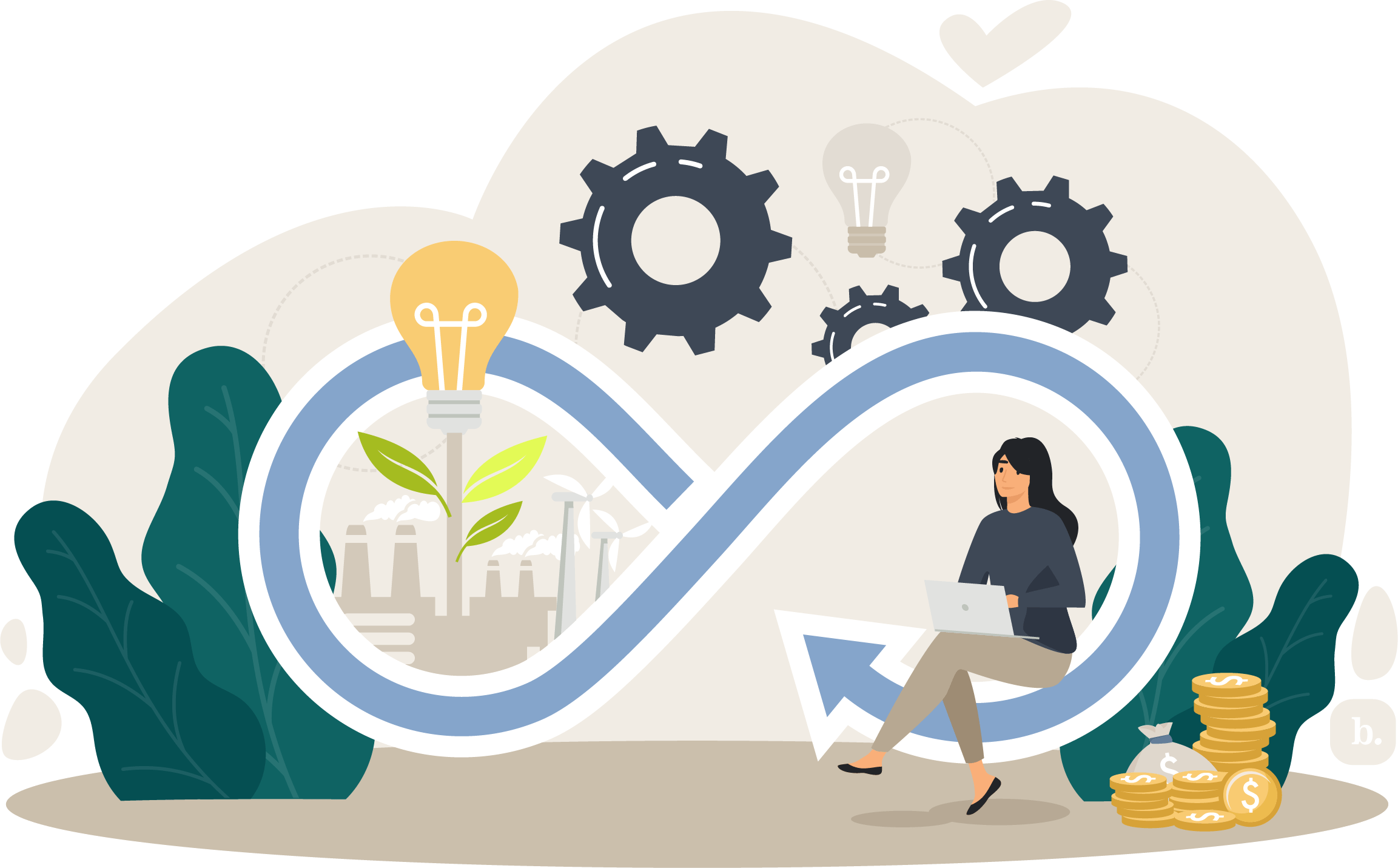 Human resource management (HRM) focuses on the recruitment and management of an organization's employees. This includes total compensation, hiring, safety and wellness, benefits, and other aspects of employee administration.
A common misconception about HRM is that it's solely the responsibility of a human resources (HR) department or individual. In reality, all department managers should understand that effective HRM enables employees to contribute effectively and productively to the overall direction and goals of the company. In the past, HRM focused more on personnel administration, but a modern HRM approach uses employee programs to make a positive impact on both the staff and the business as a whole.
Look for the best HR software that can help you manage all of your human resources needs so you can focus on growing your business.
5. Strategic management 
Strategic management is the application of strategic thinking to the job of leading an organization. Many of the other branches of business management revolve around strategic management, because the success of a business is often determined by financial, marketing and operational strategies.
Strategic management focuses on the big picture of a business: Where do you want to be, and how can you get there? Strategic management is adaptive, incorporates a competitive strategy and keeps an organization relevant. The most important element of strategic management is the formulation of the organization's goals, taking into account external factors such as regulation, competition and technology.
There are five phases of strategic management: goal formation, SWOT analysis, strategy development, implementation and evaluation. Throughout this process, the organization determines resource procurement and allocation, how success will be measured, and who will be accountable for each task. Strategic management is ongoing work, as you should regularly evaluate and adjust strategies as needed. 
6. Production management
Production management is the decision-making involved in the manufacturing of products or services. Production management techniques are used in both manufacturing and service industries. This type of business management is about converting raw materials into a finished product or service, and as such, this sector often references the four M's: machines, methods, materials and money.
One of the main focuses of production management is ensuring that production is efficient, and this includes inventory control and employee training. Inventory control is by far the most important responsibility of product managers and involves tracking all components of production, such as required materials and finished goods.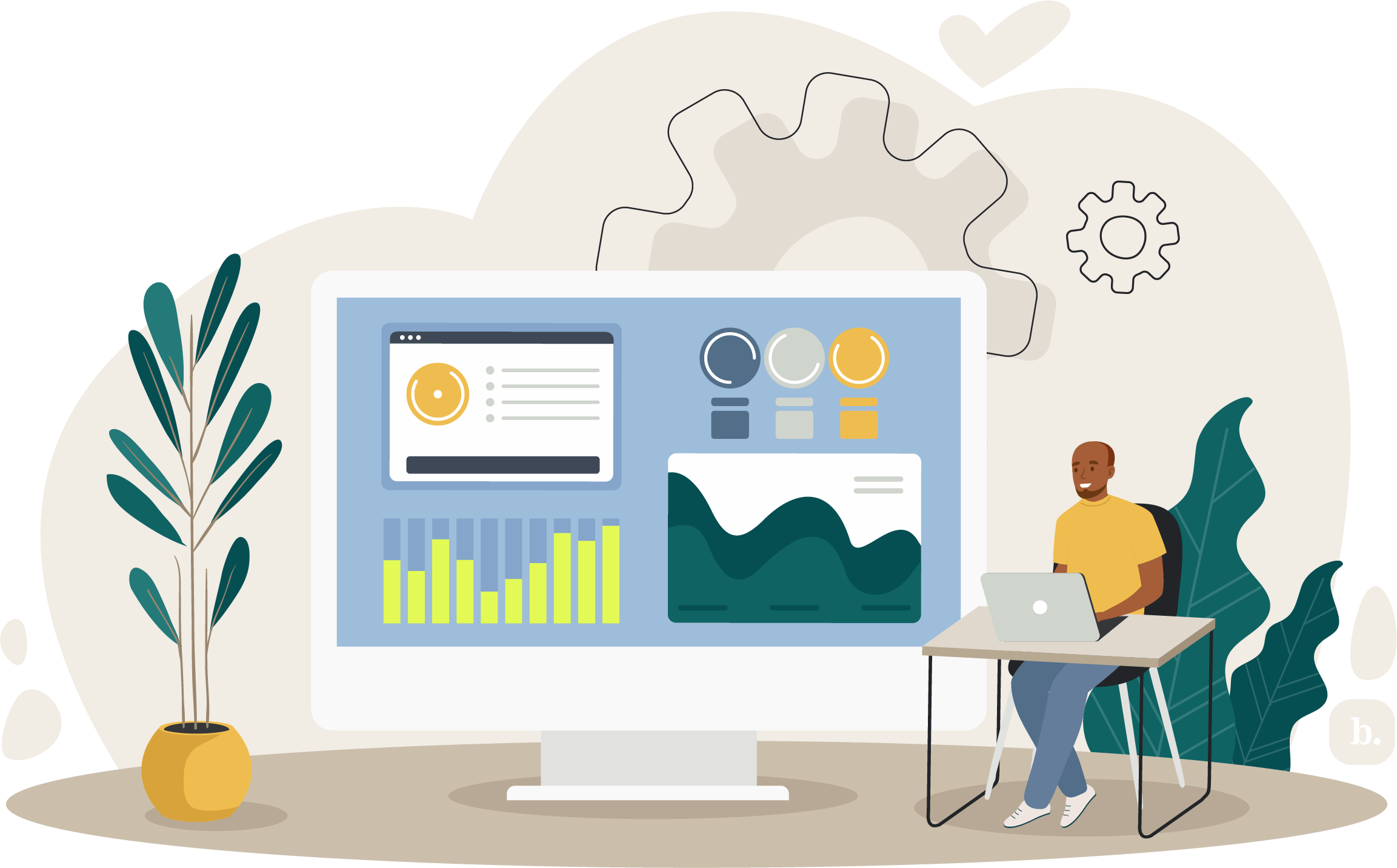 Another major focus of a business's production management team is the research and development (R&D) of both the production process and the product itself. Businesses looking to expand, cut costs, and develop newer and better products must conduct R&D as a part of their product management.
7. Service management
Service management varies widely depending on the industry and the business. Sometimes it's synonymous with IT service management, but the two sectors differ in a few areas. First, service management usually incorporates both automated systems and skilled labor and often provides service development, even if it is not IT-related.
One focus of service management is the managing and streamlining of workflow to automate or support human decision-making. Service management is what enables a provider to understand its services from both the organization's and the consumer's perspective and to ensure that the services facilitate the desired outcomes of their clients. No matter the service, managed-service providers need to understand and manage the costs and risks involved, as well as the value and importance of the services to their clients.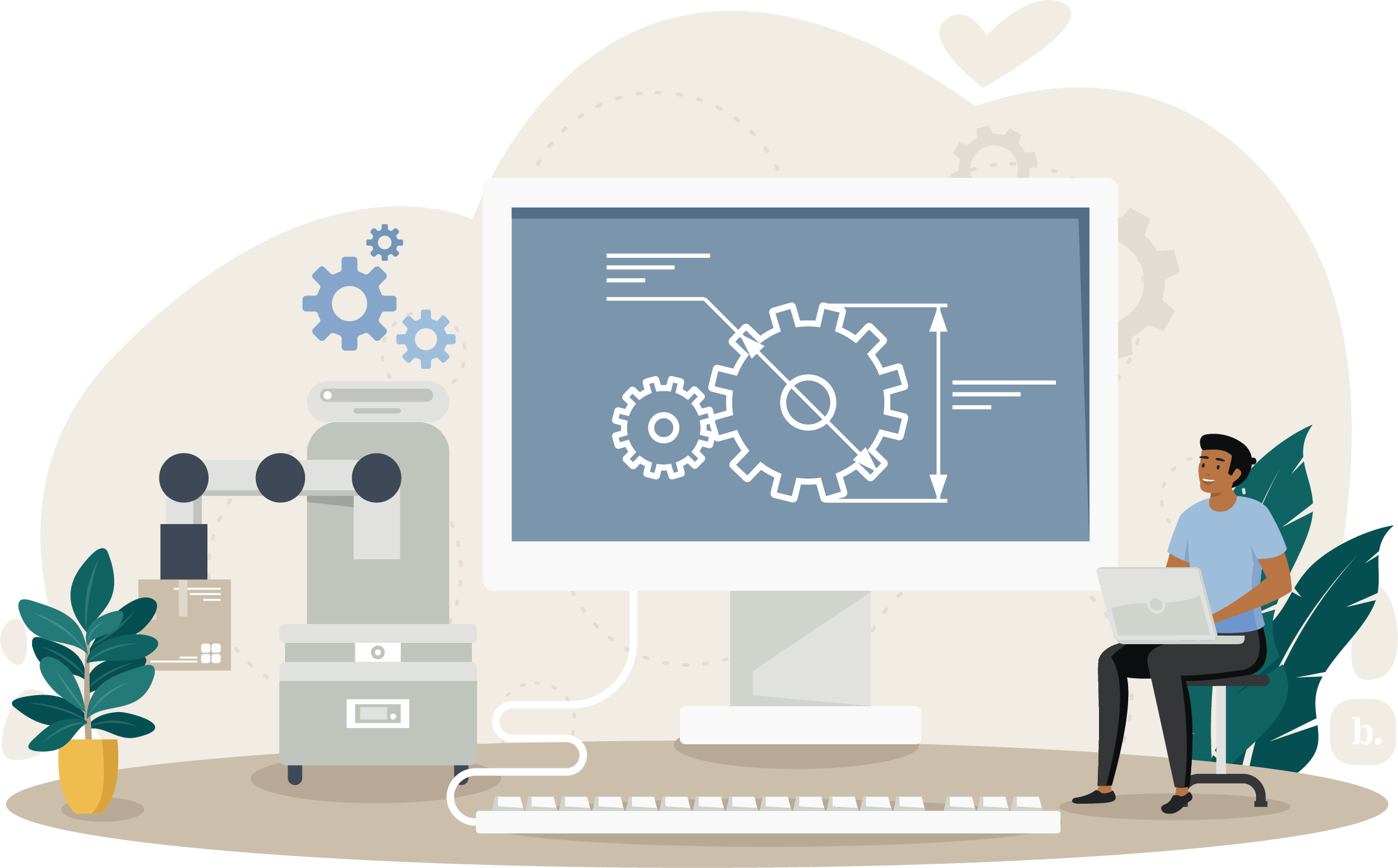 8. IT management
IT management focuses on overseeing and handling the technology resources of a business to meet its needs and priorities. IT managers and teams ensure a business's technology is aligned with the company's strategies. The three key elements of IT management are IT configuration, IT service and IT financial management.
IT management also involves meeting business goals while fulfilling customer expectations. IT managers must focus on individual components and the delivery of end-to-end services using the best methods for reducing costs and improving employee efficiency. IT management incorporates the education and development of managers who can effectively manage the planning, design, selection, implementation, use and administration of emerging and converging information and communications technologies.
Additional reporting by Max Freedman