If you're attending a job fair, going to an interview, or hoping to score a promotion, there are more considerations than what is on your resume or in your professional portfolio. Like it or not, studies show that what a person wears is important to hiring managers and business executives. Learn why a dress code in the workplace matters and how to follow it.
Why your clothing matters
Often, landing a job is all about the initial first impression that you make on a future employer. According to a survey commissioned by the Dollar Shave Club, first impressions are formed within 27 seconds of meeting a new person, and nearly 70% of respondents said their opinion is formed before the other person even says a word. As such, one of the easiest ways to make those first few seconds count is to wear professional clothing. Opt for something on the conservative side.
The effects of dressing well
Since clothing is so closely tied with human psychology, donning smart attire can yield benefits for employers and employees alike.
Improved performance
Not only does dressing well lead to a more impressive first impression when meeting with potential employers, it may also affect your confidence and overall job performance. A 2019 study conducted on behalf of Randstad US found that 63% of workers ages 18 to 35 prefer dressing up for work, as it boosts their confidence and performance.
To further demonstrate this correlation between attire and performance, in a previous study published in the Journal of Experimental Psychology, participants were given a standard white laboratory coat to wear. Half of the participants were told it was a doctor's coat, and the other half were told it was a painter's coat.
Those told they were wearing a doctor's coat demonstrated a heightened sense of attention, suggesting that how a person feels about the clothes they're wearing could affect their brain.
Improved perception
You're not the only person who may be affected by the clothes you wear – when you dress appropriately for the workplace, it also impacts people around you. In another study that required women to ask people on the street to fill out a survey, women who wore a sweater with a logo on it received a response rate of 52%, compared with a 13% response rate for non-logo-wearing women.
Although the elevated perception of the women in the logo sweater may be caused by perceived status, a boost in the women's internal confidence, or a combination of both, the study shows that the clothes a person chooses to wear elicit a response from others, whether good or bad. In the workplace, it's best to choose clothes that are conservative, modest and not distracting.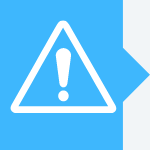 Did you know? In a Randstad U.S. survey, 28% of respondents said that someone else's clothing in the workplace made them feel uncomfortable because it was too revealing.
Dressing well may be necessary, but is it understood?
Most people will acknowledge that dressing the part is essential, but they may not understand how to do that. In a previous study published in the Harvard Business Review, 53% of the women interviewed said they felt that what they wore in the workplace was a vital factor in attaining professional success, while 37% of the men believed work opportunities, or "executive presence," and attire were linked.
Even though more than half of women surveyed believed that dressing matters, studies also show that women often have a more difficult time determining what "dressing the part" means than men do. While men have a fairly basic dress code to adhere to while at work, guidelines for women are much more ambiguous.
Formal attire
What constitutes appropriate attire for your workplace depends on what's listed in your employee handbook and what your company culture encourages. If you work in a professional setting that requires a formal dress code, wear professional attire.
For men, this often means a suit, tie and dress shoes. For women, it might mean a skirted suit or slacks, a conservative blouse, and a blazer. Closed-toe shoes, like low high heels, are preferred.
Business-casual attire
Although some companies still implement a formal dress code, many businesses have hopped on the business casual bandwagon. In a report by SHRM, nearly 90% of businesses surveyed allowed employees to wear casual dress at least once a week, and 50% allowed casual dress every day. With so many companies allowing casual or business casual attire, it's essential to understand what that constitutes.
For men, this often means a collared or casual button-down shirt, casual slacks (like khakis or chinos) or jeans, and clean closed-toe shoes. Depending on the business, it can also include a sport coat or casual blazer. For women, it might mean a collared or non-collared blouse, a simple dress or skirt (at or below the knee), or slacks. Closed-toe shoes like low high heels, flats, or dress boots are acceptable.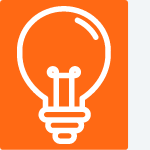 Tip: If you are working remotely, you may only need to dress up the top half of your body, since that is the only area your co-workers or clients will see in a virtual setting. However, we recommend that you coordinate your entire outfit so you look and feel your best.
How to implement a dress code policy at your workplace
Every business is different, which means your dress code policy will be unique to your workplace. If you are creating a dress code policy for the first time, follow these three easy steps.
Write the dress code policy. Create an inclusive dress code policy that matches the culture of your organization. Consider inclusive components that promote diversity. For example, the policy should be gender-neutral and should not offend or exclude employees with disabilities or those who wear religious or cultural attire. Make the policy comprehensive and easy to understand.
Communicate the dress code policy. Have a conversation with your staff that goes over what is and isn't acceptable to wear in the workplace. Include the dress code policy in your employee handbook, and have each employee sign an acknowledgment.
Enforce the dress code policy. Your dress code policy is worthless if it isn't enforced. Whether you have a zero-tolerance or three-strike rule, be sure your team leaders enforce your dress code as outlined in your policy.
If your dress code changes over time, update your employee handbook to reflect your current guidelines. Every team member should be clear on what is and isn't acceptable, so they are empowered to show up to work looking and feeling their best.
Melissa Thompson contributed to the writing and research in this article.