For every one customer who complains to you about your business, there are 10 more who feel the same way but didn't take the time to speak up. So, how can you find out how your clients feel if they aren't being forthcoming with you? That's where the Consumer Federation of America can help.
The organization consistently tracks consumer complaints year after year, which can be a strong signal of what is happening with customer service and consumer behavior. Unsurprisingly, some types of complaints surface again and again. Find out the top issues and how your business can address them.
Top consumer complaints
The Consumer Federation of America (CFA) annually surveys consumer agencies on local and state levels to assess complaints received in the year prior. Here are some of the top complaints the organization collected in recent years.
1. Auto
We've all been there. You depend on your car to get you where you need to go, and when it doesn't work, you feel let down. The most common auto-related complaints include inaccurate descriptions of new and used cars, faulty repairs, deceptive financing (including leasing), car rentals, and towing disputes.
2. Home improvement
Windows, doors, gardens, additions and other home improvement projects attract a high number of disputes, mainly over unfinished jobs, jobs that were never started in the first place, poor workmanship, and traders not having the required registration or licensing.
3. Landlords
Your home is where you expect to be safe and secure. But landlord complaints raise issues of illegal evictions, rent disputes, deposit disputes, unsafe and unhealthy conditions within properties, not providing promised amenities, and failing to carry out repairs.
4. Financial services
Money is everything. It's no surprise that financial services and credit card companies are on the rece/articles/the-business-to-business-debt-collection-process/">debt collection tactics, billing and fee disputes, credit repair, debt relief services, mortgage modifications, mortgage-related fraud, and predatory lending.
5. Hired services
Major disputes that affect  service-related businesses include traders failing to have required licensing or registration, misrepresentation during the sales process, non-performance, and shoddy work.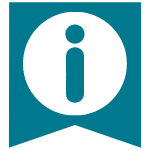 Did you know? In the CFA's 2020 survey, the 34 city, county and state consumer agencies that participated said they mediated 280,413 consumer disputes that year.
6. Utilities
Consumers understandably become upset with cable, electric, gas and water companies over service and billing issues.
7. Retail sales
Both online and offline shopping companies continue to grow, but with that expansion  comes growing pains for many retailers. Customer disagreements involve defective merchandise, failure to deliver, false advertising, deceptive practices and problems with coupons, gift cards, gift certificates, and rebates.
8. Travel
Though travel has been greatly restricted in recent years due to the pandemic, disputes still arise. These often relate to amenities or other aspects of travel packages, cost misrepresentations, failure to provide promised services, and refund disputes.
9. Health products
Many people have experience with a product or service that purported to do something incredible for our health but did not deliver as promised. It's no surprise that health-related complaints are often about misleading claims and failure to deliver. Other issues arise with billing and unlicensed practitioners.
10. Internet sales
With e-commerce on the rise, perhaps it isn't shocking that internet fraud is too. Consumers have complained about deceptive practices, failure to deliver online purchases and misrepresentation.
11. Pandemic
This category is a catch-all for issues sparked in the wake of COVID-19's onset in the U.S. Pandemic-related complaints include those caused by self-help manuals, property evictions, financial issues, implausible pandemic-related business excuses, price gouging, problems getting repairs and other services, refunds for canceled events, and travel.
12. Fraud
There are many types of fraud that have nothing to do with the internet. Consumers have lodged complaints about bogus sweepstakes and lotteries, fake check scams, grant offers, imposter scams and work-from-home schemes.
13. Household goods
Household goods relate specifically to appliances like a dishwasher, refrigerator or microwave. Failure to deliver, furniture repair issues, major appliance repair issues and product/service misrepresentation all drive customer complaints.
7 tips for preventing customer complaints
To reduce the chances of your business receiving consumer complaints like those outlined above, follow these practices to stay on your customers' good side.
1. Practice honesty in advertising.
Be as precise as you can with your product descriptions. You'll build trust with customers, and your thoroughness increases the chance of making the sale. Similarly, be transparent about all costs associated with your services. If you advertise a certain price, don't surprise the customer with hidden fees.
For online sales, make sure shipping and postage charges are clearly displayed on your website. Explain in detail the warranty you're including and what's excluded from the policy. Indicate the terms under which you'll accept returns and whether you or the customer will pay the postage charge. If a customer is making split payments, make sure they know how much each payment is for, the dates you'll be taking them, and any charge you add for offering that service.
2. Complete the work you've been paid for.
When you quote a client, include details on exactly what you're going to be doing, when you need the money and how much, plus an idea of when the job will be finished. If you're in auto repair, let the customer know how long they're going to be without their car. If a part you need doesn't arrive on time, hop on the phone and explain that.
Always finish the job you've been paid for on time and within budget. If either starts to slip, be honest and open about the circumstances, and if you think it's needed, compensate the customer in some way for the delay.
3. Honor gift certificates and coupons.
Familiarize yourself with gift certificate laws in your state. For example, did you know most businesses can't offer certificates that expire within five years of the activation date under Congress' 2009 Credit Card Accountability Act?
Triple-check that your current discount codes are live and work on your website. You could also advertise that you accept competitors' coupons and match prices. That's an added incentive for a consumer to happily choose your business over the competition.
4. Protect customer data.
Protect customers' data like you protect your own. They've trusted you with their personal, financial and sometimes medical information, and you have a duty to keep it safe, never sell it, and never put it on a computer device vulnerable to cyberattacks. Use top-of-the-line encryption and security tools to prevent data breaches. [Related article: Do You Need to Conduct a Cybersecurity Risk Assessment?]
5. Employ the right people and train them in soft skills.
Great product or service experiences can be derailed by bored, distracted and rude staff. Train your employees in-depth on what each product does and how to help customers overcome problems they're having. Stress the importance of empathy and patience to your employees when they're speaking with a customer. Aim for your team to provide delightful customer service.
6. Respond in good time across all channels.
Thirty years ago, your office or shop was either open or it wasn't. If customers wanted to buy something or make a complaint, they had to wait. Now, with email, phone, WhatsApp, text messaging and chatbots, customers expect you to be always available. While that's not always feasible, try to make yourself reachable on as many different communication platforms as possible, as often as possible. Never make a customer wait more than 24 hours for a response.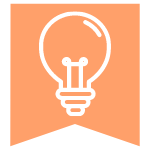 Tip: Sometimes customers want to help themselves. To better serve them, consider investing in customer knowledge management systems that contain usage instructions, FAQ pages, forums and more.
7. Organize your customer relationships.
There are countless ways CRM software benefits small businesses, with many tools designed to provide a much better experience for customers. Here are some of the things you can do with a CRM:
Have a centralized communications hub.
See past orders and notes about previous interactions with customers.
Prioritize and respond faster to complaints.
Make special offers to customers who may have complained in the past to win back trust. 
Send relevant offers based on a customer's order history.
Little things like these can significantly affect a customer's perception of your business.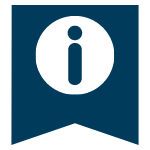 FYI: CRM software for your business won't cost as much as you think. Some of the best CRM systems are free to use, while others have low monthly costs per user.
5 tips for responding to consumer complaints
Dealing with upset customers is tough at the best of times. Regardless of whether you believe the customer is always right, remember that, more than anything else, people want to feel heard and respected. We recommend following these steps to prove to customers you've listened and are taking action in response to their complaints.
1. Don't take it personally.
Understand that a complaint is not a criticism of you as a person but the experience they had with your business. Even if the issue seems trivial to you, it was important enough to them to complain about. See this as an opportunity to get first-hand feedback and improve your business.
2. Call the customer and listen to them.
Take ownership of the problem when you first see it. Call the customer and let them know their concerns are being taken seriously. When they first explain what's upset them, don't interrupt or speak over them. Let it be a customer monologue at the start before it becomes a two-way conversation. 
Write down every point where the customer feels you've failed them. Apologize (as long as it doesn't compromise you legally) and promise to look into all the issues. At the end of the call, ask them if they'd like a report on how you dealt with the complaint. Most will say yes. Follow through and send them the report to show they've been taken seriously and you're proactively putting right what went wrong.
Not all of these conversations will take place over the phone. Some will be face-to-face and others by email. Always be polite. Keep your attention focused on them even if you think their complaint is bordering on the idiotic.
3. Thank the customer.
Say thank you after the initial conversation, but follow up to say thank you by email as well. If the customer leaves a bad review, thank them for that as well. Always express appreciation to the customer for taking time out of their day to tell you ways you can improve your business based on their experience. [Get advice on respecting your customers in email communications.]
4. Offer some form of compensation.
For certain types of services, especially financial and professional services, an apology may compromise you legally, so seek legal advice before issuing one and offering a refund.
Where possible, offer an unhappy customer compensation, like a voucher they can spend with you so you have another chance to prove how good your business is. You could include this when you send your report on the incident to the client. Some may not want a financial solution; they may just want you to fix the issue.
5. Ask the customer to remove or amend a bad review, if applicable.
The most successful businesses make great use of customer feedback, good and bad. They know how to respond to bad online reviews and welcome the opportunity to make things right. However, that doesn't mean a negative review needs to remain posted without proper context. Most review platforms allow users to modify or delete their comments. 
Ideally, ask the customer to do so once the complaint has been resolved and they seem happy. Try not to make this a condition of resolving their dispute with you because that may antagonize them further. Explain that your goal is simply transparency; you want the public to have the full story, including the solution.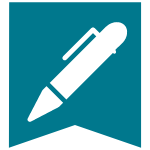 Bottom Line: Customer loyalty is important to every business. You can earn it by preventing issues from arising in the first place and appropriately handling the ones that do.
Christine James contributed to the writing and reporting in this article.