TimeClock Plus Review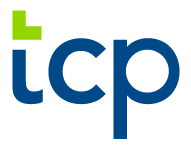 TimeClock Plus
The Verdict
TimeClock Plus is our top choice for larger employers because it is available in multiple hosting options and service plans. The system features PTO management, scheduling and numerous ways to track time.
provides the tools growing businesses need to manage all time-related tasks, including scheduling and PTO. TimeClock Plus is a great choice for midsize and larger employers, offering flexible plans for scalability. For example, you can choose a cloud-based system with a low monthly fee per worker and then upgrade with advanced features as your business grows.
View all our recommendations for time and attendance systems on our best picks page.
Pricing
TimeClock Plus offers three cloud-hosted service plans with different prices. You get a discount for paying annually. On any of these plans, you can cancel within the first 30 days for a full refund.
Essentials: This plan costs $2.50 per employee per month or $25 per employee if you pay annually. It offers basic clocking in and out via web browser instead of a physical time clock. You get features for basic overtime calculations, views of employee status and hours, punch rounding, and automatic logoff.
Professional: This plan costs $5 per employee per month or $50 per employee if paid annually. In addition to what's in the Essentials plan, this plan offers 24/7 support, employee timesheet entry, timecard approvals, simple scheduling, PTO accrual, payroll exports and messaging. It can be set up to interface with a physical timeclock.
Enterprise: The Enterprise plan, which requires you to contact the company for a custom pricing quote, adds advanced and mass scheduling, time-off requests, clock restrictions, advanced overtime, job costing, automated reports, exports, and notifications. It can be set up for employees to clock in and out over the phone.
In addition to your plan's fees, you'll need to budget for implementation and training costs of $225 per hour. If you choose to purchase or interface with a physical time clock, you'll have upfront costs for the clock as well as ongoing maintenance fees.
Features
TimeClock Plus offers more flexibility than most other time and attendance solutions. It tracks both hourly and salaried employees, has robust administrative tools with many customizable options (such as shift differentials), manages paid time off (PTO), and allows for scheduling.
Being cloud-based, TimeClock Plus lets you and your staff access it via web browser or mobile app. You can use the app to turn a tablet into a mobile kiosk, giving you the function of a physical time clock without you having to purchase additional equipment for your store or office.
Once logged in to the system, even remote users can clock in and out, check their schedules and PTO accruals, and request time off. In fact, the app includes biometric options (fingerprint or facial scan), as well as geolocation and geofencing to track and control who can clock in and out and from where.
Using the app, managers can review and approve timesheets, approve or deny time-off requests, see detailed labor reports, monitor exceptions, create schedules, view messages, and more – many of the same tasks available in the browser version.
Pros and Cons
Pros
The greatest advantage of TimeClock Plus is that it requires no hardware or software to install, and the company provides all software upgrades so you don't have to worry about it. The TimeClock Plus mobile app, available on iOS and Android devices, can handle various time-related needs.
TimeClock Plus tracks when employees start and end their shifts in several ways, including with biometrics (fingerprints and facial scans), PIN entry and card readers. Depending on the service plan you choose, the system has full PTO management capabilities; TimeClock Plus can track accruals and allows employees to request time off within the software.
The system has both simple and advanced scheduling tools. The simple scheduling tools allow managers to create basic shifts for teams, while the advanced tools let them create individual schedules for employees.
Another benefit is the detailed time data and analysis. TimeClock Plus gives managers a clear look at how employees spend their time. When they log in to the system, managers can see in real time which employees are clocked in, the job code they are working on, whether they are taking a break, and how long they have worked that day.
Other positives of TimeClock Plus are its user-friendly and customizable interface, its employee self-service options, its detailed labor reports, and its ability to integrate with more than 300 different payroll providers.
Cons
One potential negative of TimeClock Plus is the cost of its physical time clocks. They range from $1,000 to $2,500, making them some of the most expensive clocks we found during our research. Some of the other systems we considered offer clocks for a few hundred dollars. However, not all of those clocks are as sophisticated as the ones TimeClock Plus offers.
Further, TimeClock Plus does not offer a free trial. Some of its competitors offer 14- and 30-day free trials for you to try out the system before committing to it. However, if you are not satisfied with TimeClock Plus for any reason, you can cancel your service within 30 days for a complete refund of the purchase price.
Customer Support
We were impressed with the customer service TimeClock Plus offers. Customer support is available by phone, live chat, and email between 7 a.m. and 7 p.m. (CST) Monday through Friday.
We contacted the company several times, posing as a business owner interested in the system. Each time, our calls were answered by representatives who provided thorough answers to all of our questions. They also followed up by email with supporting materials.
The TimeClock Plus website provides a wide variety of helpful information and videos in its knowledgebase – such as how to connect a time clock to the system and how to edit employee hours.
TimeClock Plus' parent company, Data Management Inc., has an A+ rating with the Better Business Bureau. As of January 2021, only one complaint (which was about billing) had been filed against the company in the prior three years.
Editor's note: Looking for the right time and attendance system for your business? Fill out the below questionnaire to have our vendor partners contact you about your needs.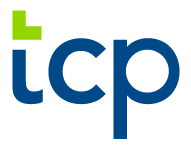 TimeClock Plus
The Verdict
TimeClock Plus is our top choice for larger employers because it is available in multiple hosting options and service plans. The system features PTO management, scheduling and numerous ways to track time.

Chad Brooks
business.com Staff
Chad Brooks is a writer and editor with more than 20 years of media of experience. He has been with Business News Daily and business.com for the past decade, having written and edited content focused specifically on small businesses and entrepreneurship. Chad spearheads coverage of small business communication services, including business phone systems, video conferencing services and conference call solutions. His work has appeared on The Huffington Post, CNBC.com, FoxBusiness.com, Live Science, IT Tech News Daily, Tech News Daily, Security News Daily and Laptop Mag. Chad's first book, How to Start a Home-Based App Development Business, was published in 2014.