TimeClock Plus Review
By Chad Brooks
Last Modified: April 27, 2018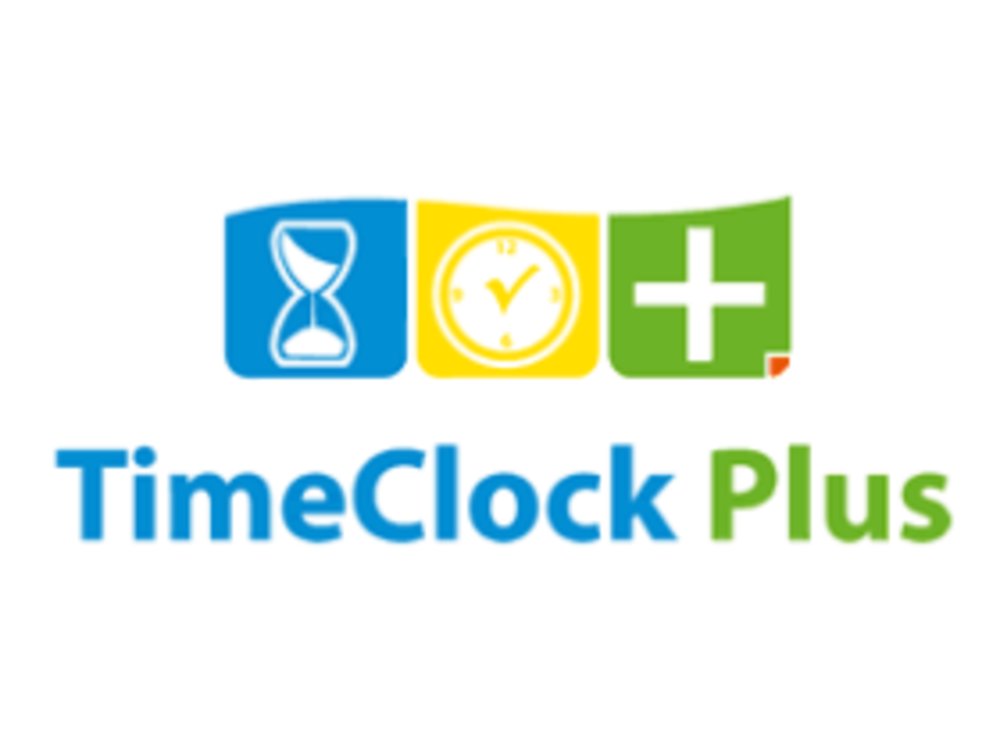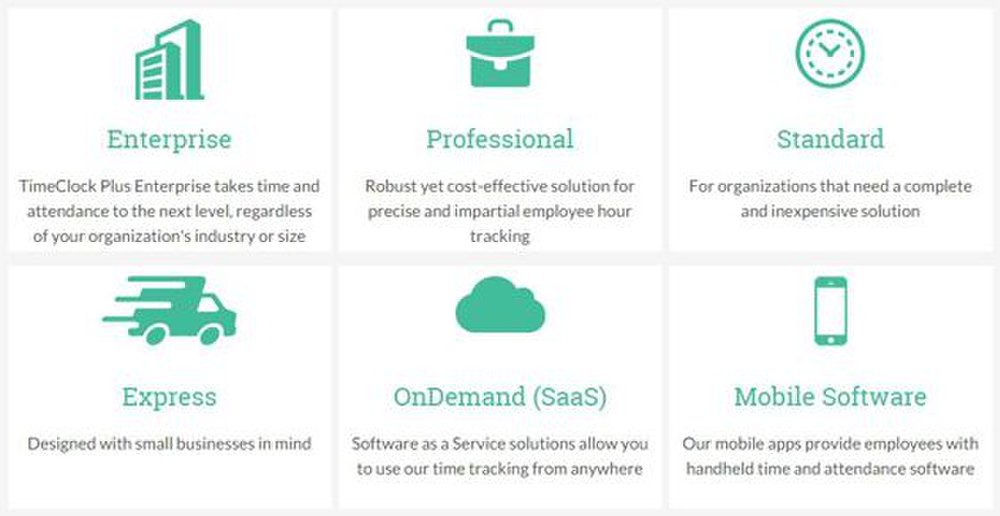 Several different versions of this time tracking software are available.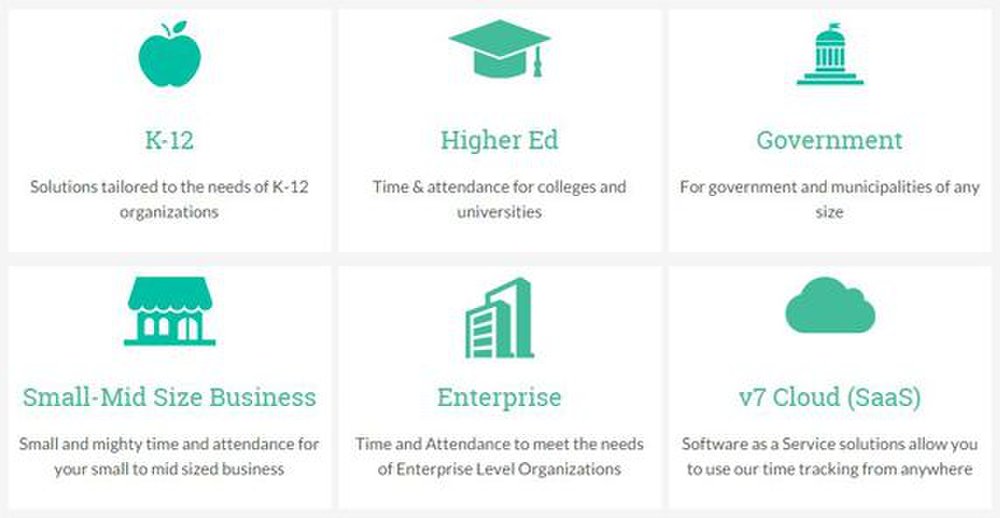 This time tracker can be used by businesses of all sizes as well as by schools and government agencies.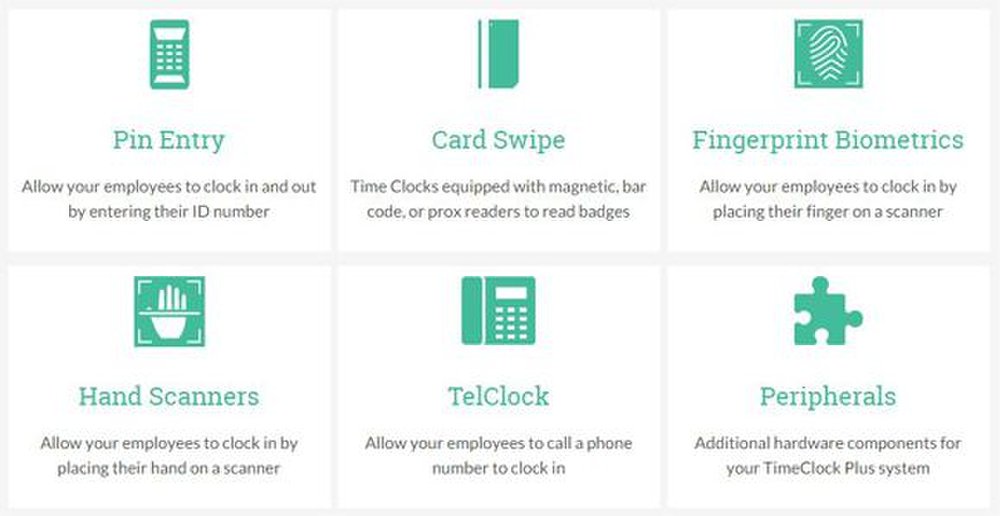 Physical timeclocks integrate with this system, including high-security badge and biometric models.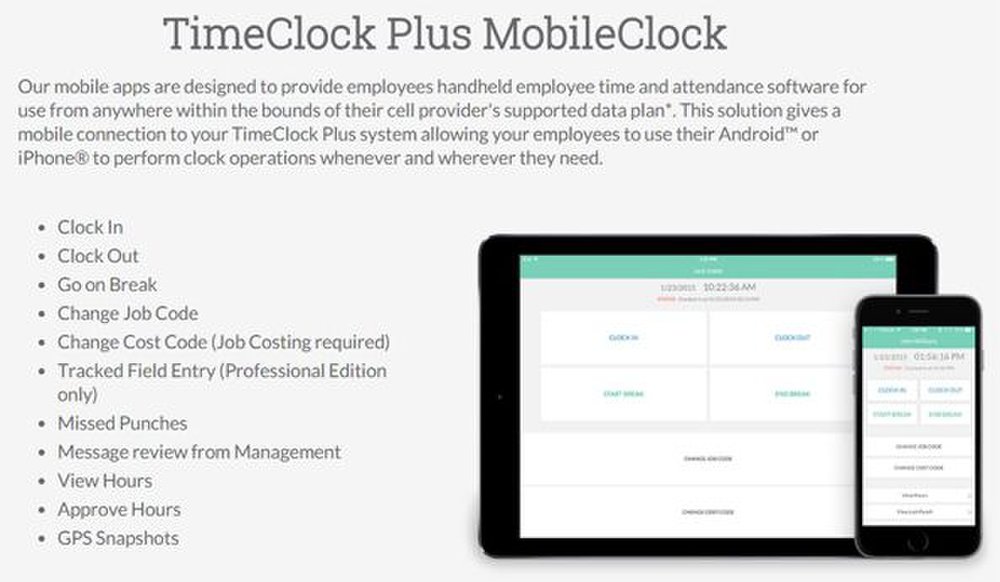 Mobile apps are available for use with this system.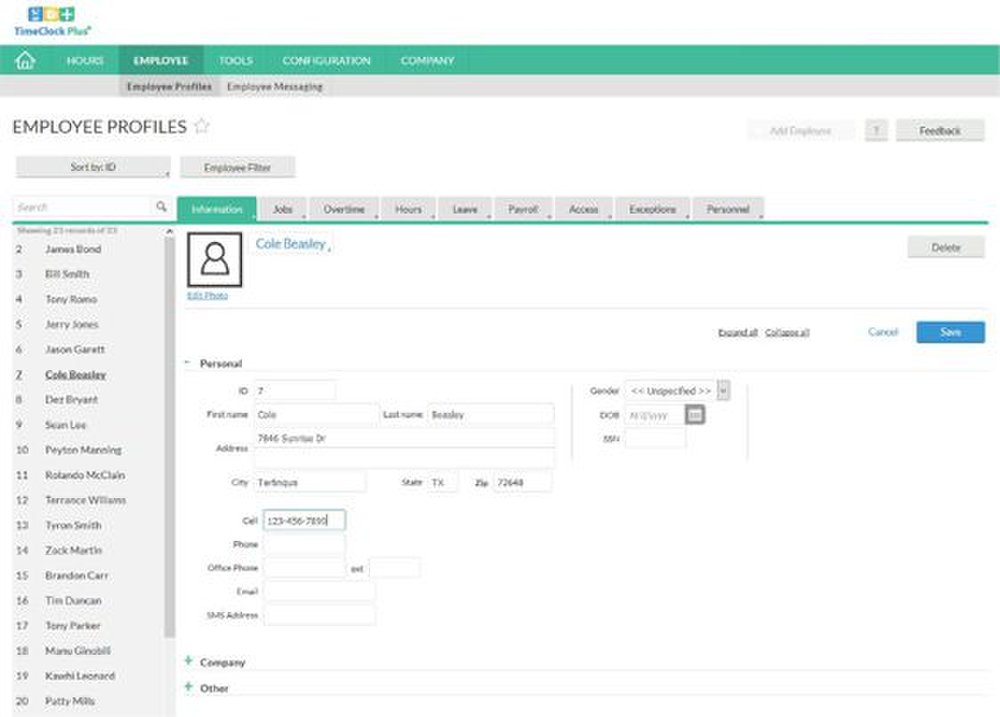 From the administrator panel, you can view and edit employee profiles.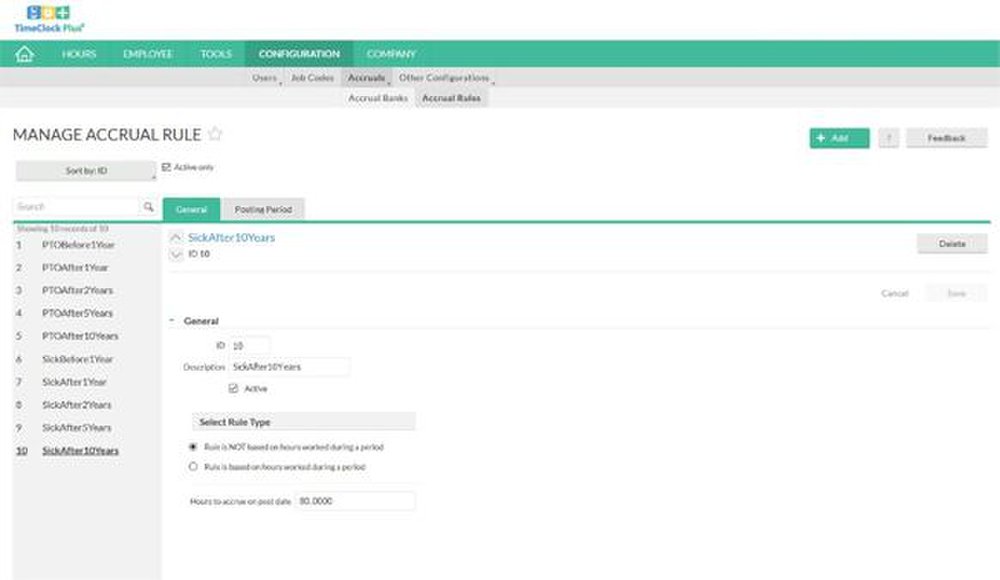 You can set rules for personal time off and sick day accruals.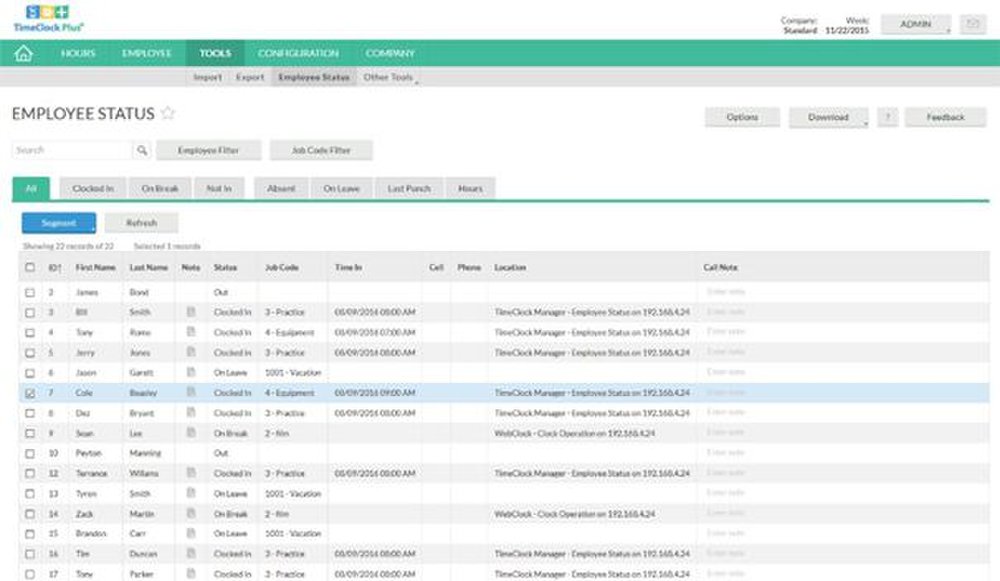 The in-and-out board lets you monitor employees' status in real time.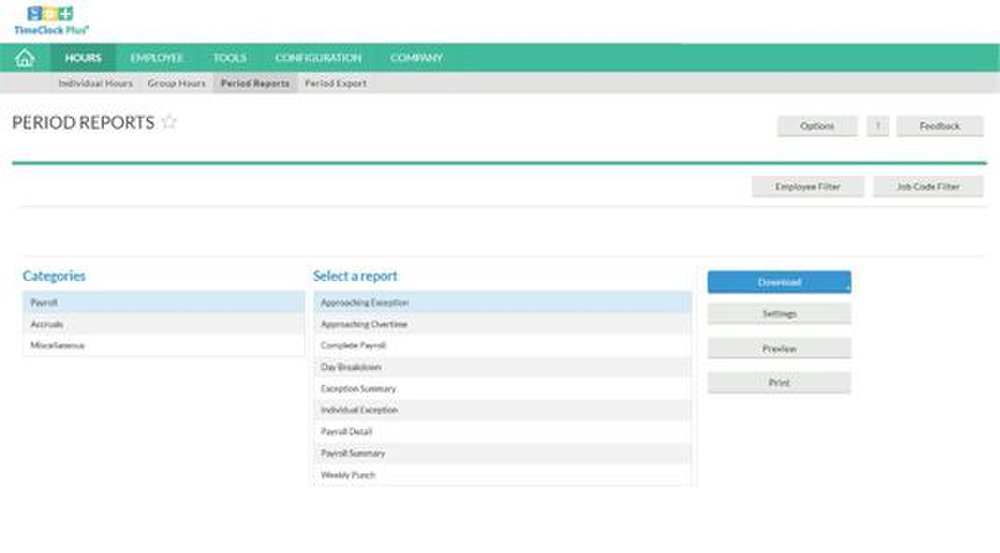 You can run detail and summary reports for payroll, actual and projected accrual reports, and absent and tardy reports.
You can set rules to manage employee overtime.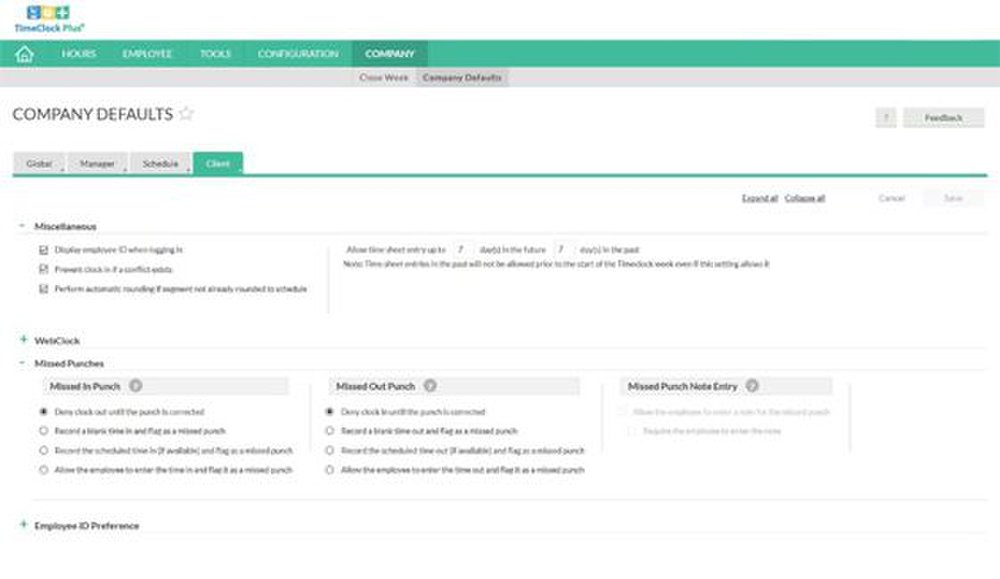 Through the administrative portal, you can determine how the system handles missed time punches.
TimeClock Plus is our choice for best time and attendance system for larger employers because it provides organizations with a number of options to create a system that fits their specific needs and price point. This service offers flexibility and all the tools organizations need in time and attendance software. The system can be hosted in the cloud or on-premises, and is available in three different service plans. With TimeClock Plus, employees can track time in a variety of ways, including via timeclocks, web browsers or mobile apps. It tracks both hourly and salaried employees, has robust administrative tools with many customizable options, manages paid time off and allows for scheduling.
View all our recommendation for time and attendance systems on our best picks page.

Hosting and Service Plan Options
TimeClock Plus is available as either a cloud-hosted or on-premises solution.
Cloud and On-Premises Solutions
The cloud hosted solution requires no hardware or software to install. The system is maintained entirely by TimeClock Plus. In addition, TimeClock Plus provides all software upgrades.
The on-premises system is installed and stored on your own company servers. With this hosting option, you are responsible for all of the maintenance and upgrades. That means if an issue arises with the software, you are responsible for fixing it on your own.
Service Plans
Express: The express plan offers basic clocking in and out services via web browsers. This plan is not compatible with timeclocks. Features and tools included in this plan are basic overtime calculations, views of employee status and hours, automatic punch rounding, and automatic logoff.
Standard: In addition to the what's in the express plan, the standard plan also offers employee time-sheet entry, employee and manager timecard approvals, timeclock compatibility, mobile apps, simple scheduling, paid time off accruals, and messaging.
Professional: Additional features included in the professional plan are advanced scheduling, time-off request management, clock restrictions, advanced overtime, mass scheduling and automated reports, exports, and notifications. Professional plan users can also clock in and out via telephones.
Pricing & Terms
TimeClock Plus pricing varies based on the hosting option you choose. For the cloud-hosted solution, the standard plan is $24 per year, per employee, while the professional plan is $36 per year, per employee. There are also set up fees of $100 for the standard plan and $200 for the professional plan.
For the on-premises system there are both software and licensing fees. For the standard plan, the software is $475 and licensing fees of $25 per employee. For the professional plan, the software is $1,000 and the licensing fees are $35 per employee.
Beyond the basic service pricing, implementation and training costs $225 per hour. Another cost to consider is physical timeclocks. There is a wide range of clocks and price points. The touch screen clock we were recommended cost $1,800. You also have the option of paying an annual maintenance/replacement fee for anything that goes wrong with the clock (another $330 per year).
Some of TimeClock Plus' service plans require you to play for a service up front, while others allow for month-to-month payments. You can cancel within the first 30 days for a full refund.
Time Tracking
Timeclock Plus collects and tracks time in several different ways and through a variety of different devices. Here are some of its key features:
Multiple time tracking methods: There are several ways that TimeClock Plus tracks when employees start and end their shifts. This system can collect time via web browsers, mobile devices, telephones and timeclocks.
Timeclock options: The clocks offered by TimeClock Plus use biometrics (fingerprints and facial scans), PIN entry and card readers. The system's timeclocks provide a lot of functionality. In addition to letting employees punch in and out, the touch screen clocks give workers the ability to log break time and change job and cost codes.
PTO management: Depending on the service plan you choose, the system has full paid time off management capabilities. TimeClock Plus can track paid time off accruals and allows employees to request time off.
Scheduling tools: The system has both simple and advanced scheduling tools. The simple scheduling allows managers to create basic shifts for employees, while the advanced tools let managers create individual schedules for employees. Those schedules can then be used to restrict when employees clock in and out and monitor employees that are tardy and absent.
Detailed time analysis: The system provides managers with a very clear look at how employees are spending their time. When they log into the system, managers are able to immediately see in real time which employees are clocked in, the job code they are working on, if they are taking a break and how long they have worked that day.
User-friendly, customizable interface: The online portal has a clean interface that's easy to navigate. Upon logging in, managers are taken to a dashboard that highlights all the tasks that need attention, including timesheets that require approval, a list of employees that are approaching overtime, notice of which employees forgot to punch in or out, and any pending time-off requests. The dashboard can be personalized and prioritized for each manager's specific needs.
Employee self-service: The employee self-service option gives staff members the freedom to handle many time and attendance issues on their own, without the need to ask managers or human resource workers for help. Employees can log into the system in order to clock in and out, change job codes, request time off, see their hours for the week, review current and future schedules, and monitor their paid-time-off accruals.
Mobile app with geofencing: The TimeClock Plus mobile app, available on iOS and Android devices, uses geofencing to restrict where employees can clock in and out from and geotracking to log the exact locations where employees punch in and out. The mobile app also lets managers see which employees are currently working, and view and send messages to staff members. Besides clocking in and out, employees can use the mobile app to change job and cost codes, review their hours, read messages from their managers and approve their timecards.
Software integrations: The system integrates with more than 200 different payroll providers, including ACS, ADP, Paychex, QuickBooks, PayChoice and Rapid Pay. This allows businesses to seamlessly transfer their time and attendance data into their payroll solutions. At the end of each pay period, TimeClock Plus can either create a file to import into your payroll software or automatically place the files directly into the appropriate fields within your payroll system.
Labor reports: The system provides employers with a wide range of labor reports, including those for payroll, job codes, accrual, cost codes and scheduling. In all, more than 50 reports are offered. Each report can be generated as an HTML, PDF or Excel file.
Additional Considerations
We were impressed with the customer support TimeClock Plus offers. We contacted the company several times posing as a business owner interested in the system. Each time, our calls were answered by representatives who provided thorough answers to all of our questions. They also followed up by email with supporting materials.
Customer support is available by phone, live chat and email between 7 a.m. and 7 p.m. (CST) Monday through Friday. The TimeClock Plus website has a wide range of helpful information, such as how to connect a timeclock to the system and how to edit employee hours. The knowledge base also includes how-to videos.

TimeClock Plus's parent company, Data Management Inc., is an accredited member of the Better Business Bureau with an A+ rating. As of April 2018, there had only been two complaints filed against the company in the past three years. Both of those complaints had been resolved to the satisfaction of the complainant. You can read more specifics about the complaints on the BBB website.
Drawbacks
One potential negative to TimeClock Plus is the cost of its timeclocks. They range between $1,000 and $2,500, and are some of the most expensive clocks we found during our research. Some of the other systems we considered offered clocks for a few hundred dollars. However, not all of those clocks were as sophisticated as TimeClock Plus' are.
In addition, TimeClock Plus does not offer a free trial. Some of its competitors offer 14- and 30-day free trials to test out the system before committing to it. However, if you are not satisfied with TimeClock Plus for any reason, you can cancel your service within 30 days for a complete refund of the purchase price.
Editor's Note: Looking for a time and attendance system? Click the Compare Quotes button below to have our sister site Buyer Zone connect you with vendors that can help.

Ready to choose your The Best Time and Attendance Services and Software 2019? Here's a breakdown of our complete coverage:

Chad Brooks
Chad Brooks is a Chicago-based writer and editor with nearly 20 years in media. A 1998 journalism graduate of Indiana University, Chad began his career with Business News Daily in 2011 as a freelance writer. In 2014, he joined the staff full time as a senior writer. Before Business News Daily, Chad spent nearly a decade as a staff reporter for the Daily Herald in suburban Chicago, covering a wide array of topics including local and state government, crime, the legal system and education. Chad has also worked on the other side of the media industry, promoting small businesses throughout the United States for two years in a public relations role. His first book, How to Start a Home-Based App Development Business, was published in 2014. He lives with his wife and daughter in the Chicago suburbs.