Inboxes are jampacked already; no one wants to receive another email.
Spam is a constant problem, no matter how protective you are of your email.
You can't blame people for not publicly posting their email addresses, but you can find ways around this problem. Here are some ways you can find unknown email addresses using readily available online resources.
Basic info collection
Depending on how you were introduced to or came to know the cold prospect, you may already have the few details you need. This will be super easy even if you don't have the info, though, as all you really need is their name.
These are the details you need:
Full name
Company website domain
Yes, that's it.
One of the best places to source this? LinkedIn.
We'll use me as an example. My name is Henry Foster. Let's say that's all you know at this point. Now we just have to find the company I work at so that you can figure out the domain.
Quick tip: If you do not want the prospect to know you viewed their profile before emailing them, follow these steps before clicking over to their profile:
Click on your account icon or picture, and select Settings and Privacy.
Click on the Privacy tab.
Scroll down to Profile Viewing Options and click Change on the right side.
Select Private Mode.
Now you are in ghost mode and the prospect won't know that you viewed their profile.
You can easily find the company the individual works for on their profile, and then simply type the company into Google to find its domain name. When you search for me on LinkedIn, you'll see the company I work for, PTC, below my name. Throw this into Google and you'll quickly see that the domain is PTC.com.
LinkedIn isn't the be-all and end-all for finding someone's personal information, though. A simple Google search could yield more results than you might think, as will a search through social media. With those sources, you can at least find someone's full name, possibly where they work, and if they are on any other professional platforms where their email would be listed.
Jennifer Mancini, founder of Mancini Media Strategy, said that by searching for someone on Google, you often can pull up the business page or individual's personal page where they list all their contact info.
"There almost always is at least an option to contact them from a form on their page," Mancini told business.com.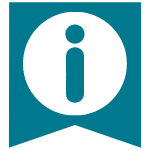 Did you know? LinkedIn and Google search are the best places to start when searching for prospects.
Finding the email
If you still only have the name and company where the person works, you can try using a lead finder such as Voila Norbert. If you only need to find a couple of emails, the service is completely free. After signing up, you simply enter the name and domain of the individual you want to contact, and their email address will be automatically generated.
It is also entirely possible to conduct outreach at scale. Initially, you will have to collect the data of all the contacts you want to connect with. You can organize it in a spreadsheet with "Name" and "Company Domain" as the two columns. Then, you can upload it to a leads finder like Norbert, where the data will be processed and you will be able to download the entire list of email addresses.
However, leads finders aren't the only resource for the information you need. Once you have collected the basic information, you can also use the following platforms, according to Mancini:
Muck Rack is best for reporters, journalists and public relations pros. It gives you email information, as well as a professional portfolio, for those who have supplied it.
RocketReach is best for finding business professionals for outreach.
Lusha is best for B2B marketing and sales teams.
Cision is best for PR and communications professionals who are searching for reporters and other journalists.
"The above recommendations all offer free trials but then eventually require a paid membership," Mancini said. "Cision is far from free; however, if you are in an industry where you need to constantly be reaching media, it is essential." She said that Cision will give you email addresses, social media, physical addresses, phone numbers and business titles.
Jade Hickton, private investigator and client success specialist at the Smith Training Centre and Smith Investigation Agency, said Hunter is another service you may want to consider.
"This email search site allows you to input the company or business of the person you are looking to contact and provide you with all the company's emails," Hickton said. She said it also gives you the common format of the emails used for the employees, which can be helpful.
Hickton said another useful site is Snov.io, which offers various ways to search, depending on which information you already have. "Some of the search options include by domain, company, name, etc. Snov.io also offers bulk searches of up to 20,000 at one time."
AeroLeads is one of the best tools to find emails on the internet, and it can also unearth personal details of the prospects, such as company name, contact information, and location, according to Sonya Schwartz, founder of Her Norm.
Krystal Covington, a communications consultant, recommends Apollo. She said it allows her to use company search criteria to find relevant individuals and add them to lists or email contact sequences.
Testing the email
Once you have what you think are viable email addresses, there are a few ways to test them to see which ones are correct.
"Test your email patterns to find the right one [using] MailTester.com," said Natik Ameen, CEO of Canz Marketing. "It is one of the effective tools used by expert email finders. Enter the email pattern that you constructed and click the 'check address' button."
The match rate of emails will not be perfect. Some email finders won't be able to find all the emails you want. Furthermore, they may provide email addresses that are inaccurate and lead to bounces.
Though not foolproof, all of the resources listed above are quick, easy and free ways to find emails and engage in cold outreach, even at scale. The "at scale" part will cost some money, but if you work out a successful cold email strategy, it will be worth your effort and funds.
Jennifer Post contributed to the reporting and writing in this article.