The modern workplace has changed dramatically in recent years. Yet even with the rise of remote work, people are more connected than ever before. Smartphones and related technology make our personal and professional lives more manageable and give us the ability to communicate faster than ever.
If you're a small business owner, the right communication tools make it easier to chat with your employees, share information and ensure everyone is on the same page. But with so many different tools to choose from, what's the best option for your business? We've rounded up some top picks.
Best communication tools for businesses of all sizes
Communication tools can help you foster a more collaborative work environment and build stronger relationships between employees. Here are five top tools that are good for businesses of all sizes.
1. Asana
Available on: Android, iOS and web
Features: Task management, team project collaboration, video calls
Popular integrations: Jira, Zoom, Dropbox, Google Drive, Slack
Pricing: The Basic plan is free. The Premium plan is $10.99 per user per month when billed annually, while the Business plan is $24.99 per user per month billed annually.
If you're looking for a robust task management solution that can facilitate conversation between team members, then Asana is a great option. It's a popular alternative to Trello (see below) since it's a more traditional project management tool. [Related: How to Make a Career in Project Management]
Asana lets you organize your project in multiple views – there are Kanban boards, lists, calendars and timelines. In comparison, most project management tools only give one or two view options. The interface is extremely user-friendly and easy for new employees to navigate.
Importantly, Asana stands out for its team communication aspects. Colleagues can add new tasks to the to-do list, assign these tasks to other members, and leave comments and questions. This helps ensure everyone understands what needs to happen to move the project forward.
We love that Asana integrates with more than 100 popular apps like Jira, Salesforce, Zoom, Microsoft Teams and more. These integrations improve the tool's overall functionality.
2. Slack
Available on: Android, iOS, Windows, Mac and web
Features: Group and private messaging, document sharing, audio and video chats
Popular integrations: Google Drive, Trello, GitHub, Dropbox, Giphy
Pricing: The Pro plan is $4.67 per person per month when billed annually, and the Business+ plan is $8.75 per user per month billed annually. The Enterprise Grid plan requires custom pricing. Slack also offers a free version of its software.
Organizations of all sizes use Slack as a way to communicate with team members and avoid back-and-forth emails. Slack integrates with thousands of popular apps, so it's incredibly functional and customizable. We especially like that the software is reliable and simple for new users to navigate.
One of the advantages of using Slack is that it allows users to join different group channels dedicated to various topics. This ensures conversations stay on track and are productive for everyone involved. You can also send a user a private message when you have a question or comment that the whole group doesn't need to see.
Slack also lets you share files and images with co-workers. Plus, you can always search channels for information that was previously shared as everything is archived. Learn more about using Slack for workplace communication.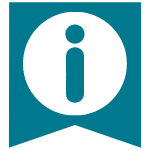 Did you know? If you sign up for Slack's Enterprise Grid plan, you'll receive 24/7 priority support.
3. Trello
Available on: Android, iOS and web
Features: Project management
Popular integrations: Google Calendar, Slack, Jira, Hootsuite
Pricing: Beyond the free plan, the Standard Plan is $5 per user per month billed annually, the Premium plan is $10 per user per month billed annually and the Enterprise plan is $17.50 per user per month billed annually.
Like Asana, Trello makes it easy for team members to collaborate on group projects. It's one of the most user-friendly solutions on the market and incredibly easy to use. The platform is made up of Kanban-style boards, and you can add cards to each board. Within each card, you can include due dates, checklists and relevant documents. Collaborators can tag one another within the cards and ask questions. You also have the option to "watch" a card so you'll be alerted to any changes that happen.
Trello is highly affordable, making it a budget-friendly way to communicate with employees across projects. It also connects with more than 200 apps, so you can customize the tool to make it work best for you.
4. Dialpad
Available on: Web
Features: Video conferencing, document sharing, screen sharing, online conference calling
Pricing: The Standard plan costs $15 per user per month with annual billing, while the Pro plan is $25 per user per month with annual billing. Custom quotes are provided for the Enterprise plan.
If you have a large remote workforce, then you probably use highly rated video conferencing services nearly every day. Platforms like Zoom and GoToMeeting are popular options, but there are alternatives you can consider.
Dialpad, formerly known as Uberconference, is an intuitively designed solution with competitive pricing. It includes AI-based voice intelligence on every plan and integrates seamlessly with Google Workforce and Microsoft Outlook. The software comes with full data encryption, which reduces your risk of breaches. Check out our detailed Dialpad review for more insights.
5. 8×8
Available on: Android, iOS, Windows and web
Features: VoIP calling, video chat, analytics
Pricing: The 8×8 Express plan is $15 per user per month. The X2 plan is $24 per user per month when billed annually and the X4 plan is $44 per user per month when billed annually.
Traditional phone services seem to be disappearing. Folks favor their cell phones over home phones, and more businesses are turning to VoIP (Voice over Internet Protocol) calling services every day.
But there's a good reason for the rise of VoIP – it works well, providing high-quality phone audio. Not only that, but when coupled with the functionality of a virtual office, you have a modern phone service that fits the needs of just about any organization. View our full 8×8 review to learn all of this tool's valuable features.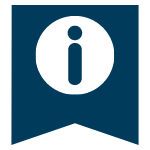 FYI: Both Dialpad and 8×8 are among our recommendations for the best business phone systems, along with other worthy options to consider.;
The benefits of using communication tools
Communication tools are a necessity for businesses of all sizes. When individuals join a company, they want to feel connected and engaged with other employees, and they need access to the resources necessary to succeed in their jobs.
Communication tools provide all of that. Here are some of the biggest benefits to keep in mind.
Collaboration: Communication tools make it easy to collaborate on projects. By using a program like Slack or Trello, team members can easily share documents, ask questions, and stay in the loop on what's happening.
Productivity: Communication tools with project management features ensure everyone involved in a project knows what needs to be done and understands their role. This leads to increased business productivity and less wasted time. 
Employee engagement: When employees know what's expected of them and have the resources they need to succeed, they'll be more engaged and more motivated to contribute to the success of the company. In fact, communication tools are a huge part of keeping employees engaged while working remotely.
The best teams that are empowered to do great things rely on proper communication. There's a whole world of communications technology to explore, so get out there and find the solution that will aid your organization the most. Whether you need better one-to-one chat options like Slack or want to communicate with a larger workforce, these tools will ultimately help your company prosper. Learn more about how technology enhances communication so you can best set up your business and team for success.
Jonathan Bentz contributed to the writing and research in this article.