If you're trying to improve your SEO ranking, there is one factor you can't overlook: how mobile-friendly your website is. Mobile devices account for more than half of all online searches, and mobile-friendly sites rank higher than those that are optimized for desktop only. But no one has the time to create different websites for different devices, which is why responsive web design is so crucial. 
Responsive web design ensures your site's content and images provide a consistent experience for users on all types of devices. To ensure your business is set up for success online, take the time to truly understand what responsive website design is and how it can help your site convert more visitors into customers. 
What is responsive web design?
Responsive web design focuses on building web pages that look good aesthetically, have user-friendly navigation and function optimally on any device. A company website with responsive web design means that clients and potential customers should have a pleasant experience on your website whether they're looking at it on their smartphone or laptop, because the site's images, text and any other HTML elements are automatically resized to fit their browser size. 
In the past, many sites that looked perfectly normal on a laptop appeared stretched or condensed on a smartphone and were a pain to navigate, but gone are the days when people needed to rely on desktop computers for a seamless experience when surfing the web. Responsive web design ensures visitors have a consistent experience regardless of their device. Not only is this good customer service for your audience, but it's also easier for you to manage as a business owner. You have to create and update only one site instead of creating different sites for different devices.  
How does responsive web design help you get more conversions?
When someone visits your business's website, they expect to find what they're looking for right away. In fact, according to Google, nearly half of all website visitors will leave if your site doesn't load in three seconds. So if your website takes a long time to load or your site is difficult to navigate, you're probably going to lose potential customers.
Given that you have an extremely small window of time to turn a website visitor into a client, you need to provide a site that functions smoothly on all devices. A site with responsive web design doesn't need time-consuming redirects. It clearly, easily and quickly leads browsers to the product or service they're searching for. As a result of providing this seamless user experience, the odds of converting that person into a customer are substantially higher. [Related article: Website Design Tips for Small Businesses]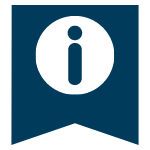 FYI: If your website is missing certain design elements, you could be losing potential customers and sales. Learn about the design mistakes that hurt conversion.
What are other benefits of responsive web design? 
It's no secret that mobile searches outnumber those that take place on desktop devices. This means your company's mobile marketing efforts will be more effective if your website itself is mobile-friendly and has a responsive web design. Besides conversions, let's look at a few benefits of embracing responsive web design.
Customer appeal
In 2021, 63% of organic online searches were done on a mobile device, per Statista. The number of users accessing websites and searching the internet via mobile devices has steadily increased over the last decade and will only continue to do so. And whether using a phone, tablet or desktop, these browsers expect an optimal viewing experience on every website they visit.
If your website isn't mobile responsive or is challenging to navigate, they will quickly leave your site for another one that offers a better experience. Simply put, you want your site to have customer appeal and provide a valuable experience. A responsive design ensures your visitors can easily navigate your site using any device, resulting in satisfied users and increased conversions. [Learn how to turn site visitors into paying customers.]
Google favorability
Google, the most dominant search engine and a huge source of website traffic, prefers responsive website design because it doesn't create two copies of the same website: a mobile version and a desktop version. Instead, with responsive web design, you have a single site with the same URL and HTML that can adapt, fit and retract to accommodate different types of devices.
Google likes this type of website for a number of reasons. First, it provides the user with an optimal experience because they can type in a business's URL and the site will adapt automatically to fit the screen size of their device. Furthermore, responsive web design is more efficient for Google because it doesn't require them to crawl multiple sites for your brand in order to assign accurate indexing properties. Therefore, your site will most likely rank higher in search results, something that will make your mobile marketing campaign more successful as well.
Increased efficiency
Managing two websites – both desktop and mobile versions – is less efficient and more expensive than having one mobile-responsive site. You'll have to do everything twice, from pay-per-click campaigns to routine site maintenance. Why not save resources by using a responsive web design that allows you to focus on just one site with the added benefit of knowing it's the format that will most appeal to users? 
In terms of mobile marketing, responsive web design is also more cost-effective. Plus, to further save time, smaller companies can take advantage of prebuilt responsive templates, while larger companies with more resources may find it worthwhile to hire a professional web developer who can build a site that best meets your audience's needs. 
How do you implement responsive web design? 
For business owners around the globe, there are multiple resources available to turn old websites into eye-catching mobile-ready solutions for visitors. In addition to the golden rules of small business website design, here are some basic steps to follow for responsive web design.
1. Upgrade your site. 
Upgrading your existing website doesn't mean you need to spend thousands of dollars on a redesign. WordPress is a good option because it's open-source, which means it's free to use. Once you have a WordPress account, it's time to find a responsive theme for your website. There are many options available online, from basic responsive designs available for free to high-end ones you can purchase. Most themes come with installation instructions that allow you to get your site up and running in no time.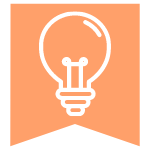 Tip: WordPress is a well-known option for creating a mobile-friendly site with templates, but it isn't your only one. Check out our recommendations for the best website builders and design services.
2. Test your site. 
You can use tools like Google PageSpeed Insights and GTmetrix to test your new website's performance and see how quickly it loads. Google will provide you with just enough information so you can fix certain elements of your site to ensure it's fast and responsive. GTmetrix is for more advanced users. It provides results on exactly which elements on your page are causing issues, if any, and may be harder for less technical people to understand.
3. Try Fetch as Google.
Using Google's Search Console, you can now have Google scan your site, a process known as "Fetch as Google." Once you submit the URL (for either your homepage or any page within your site), Google will attempt to crawl it and let you know if the rendering was successful. If it was, Google can crawl and index your entire website so it appears in search results.
After completing those steps, it's time to sit back and wait. Will you immediately surge to the top spot in Google searches because you have a mobile-friendly site now? No, but you should see an increase of a few spots at least, especially if you're in a niche where your competition has outdated and unresponsive websites. A few spots may not sound like much, but it could mean a few hundred additional visitors. This can lead to an uptick in revenue, which should increase over time as you continue to improve your site. 
Keith Schilling contributed to the writing and reporting in this article.