Comcast Business Review
By Chad Brooks
Last Modified: July 18, 2018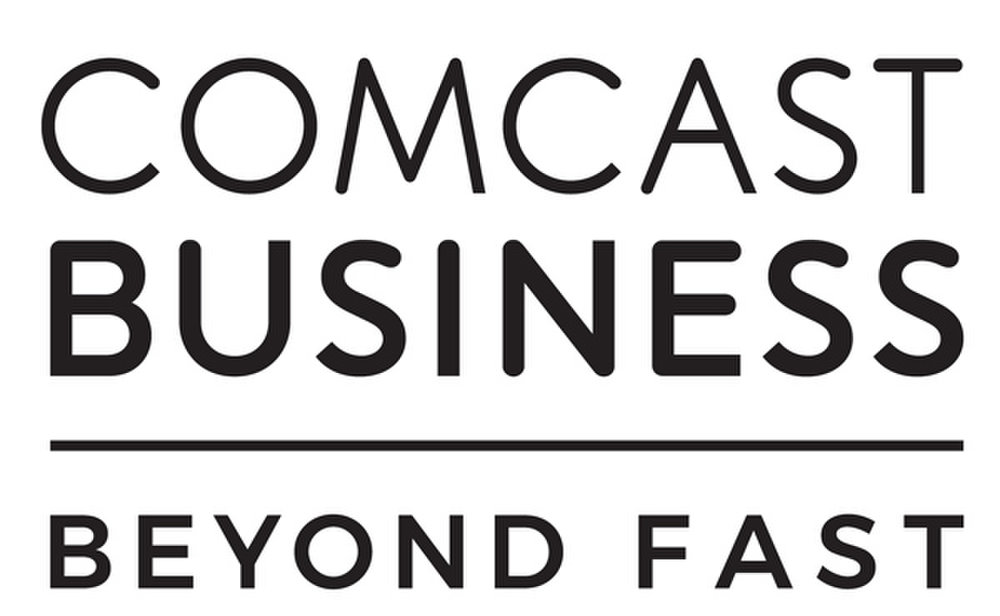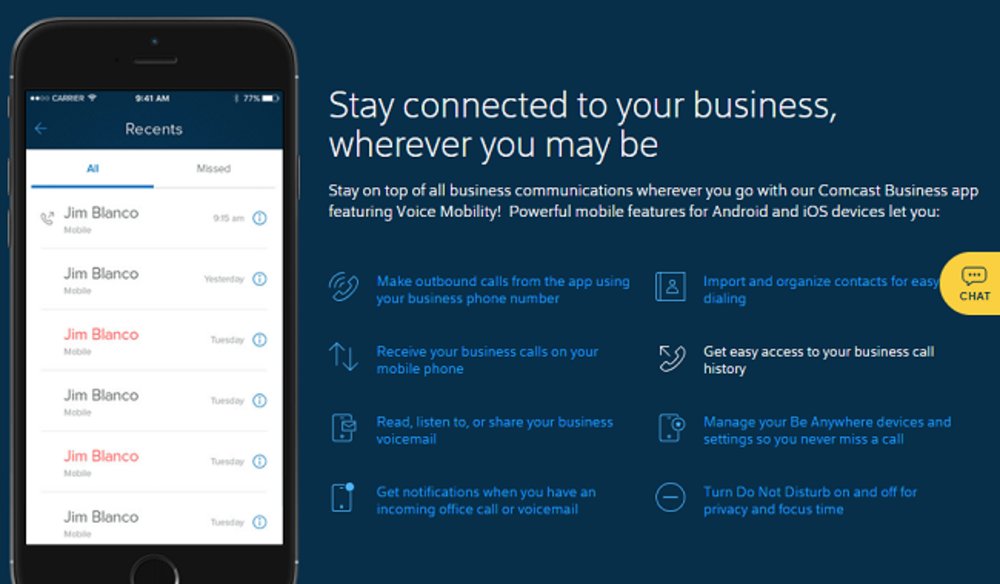 The Comcast Business app lets your employees stay connected to their phone lines whether they're in the office or not.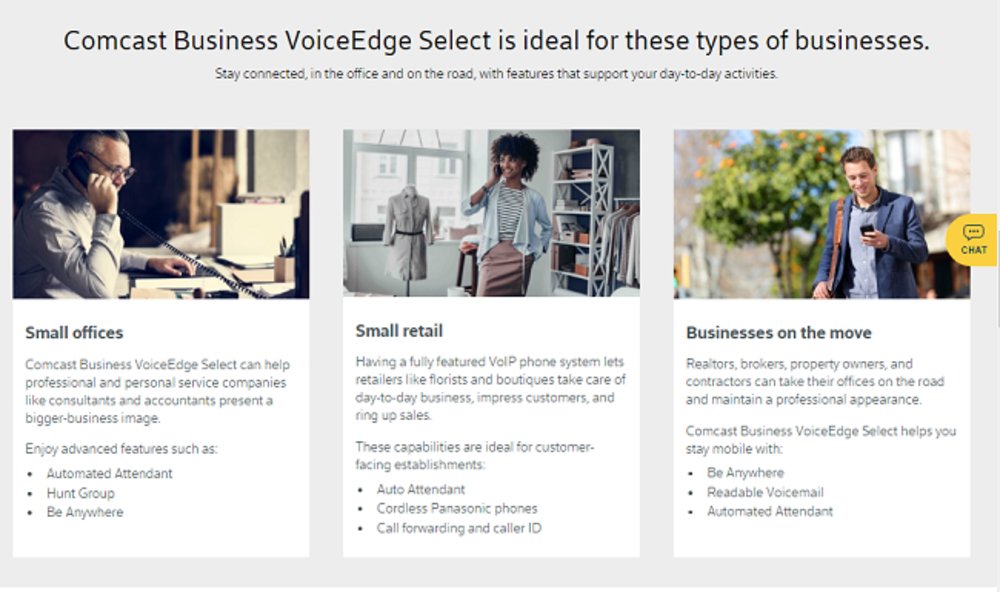 Comcast VoiceEdge Select is designed for small businesses.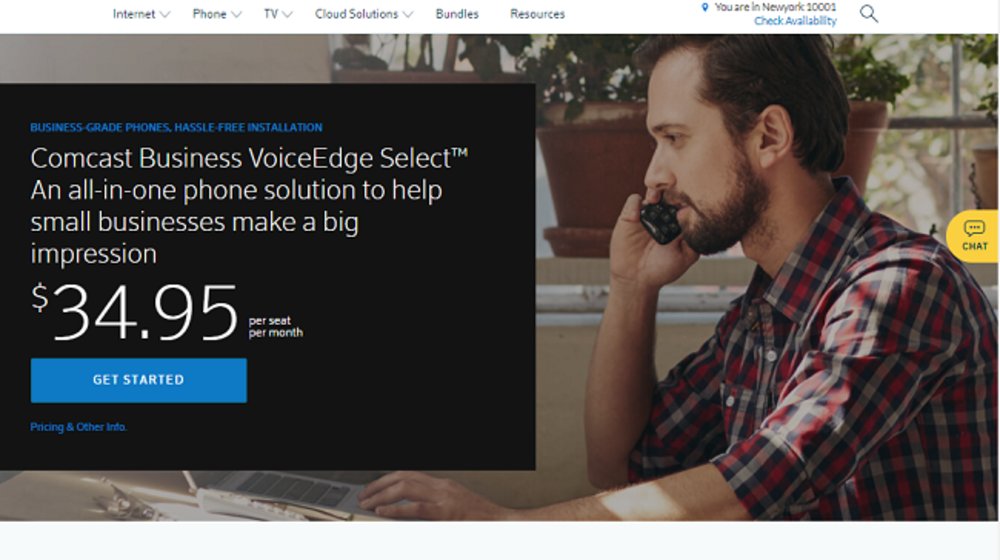 Comcast VoiceEdge Select costs $34.95 per user per month if your company has over 20 users. Prices increase slightly per user the fewer users your business has.
Comcast offers multiple business phone services for companies of all sizes. Available as on-premises or cloud-based service, these solutions can grow with your business. You can choose a solution for small businesses of up to 20 employees, or for midsize businesses of up to 1,000 employees. You can also select packages that are meant to work with an IT department for PRI or SIP trunks. All of its systems have a variety of valuable features and tools.
View all our recommendations for business phone systems on our best picks page.

Competitive Pricing and Terms
Prices for Comcast Business phone systems vary, since service is available in several different plans.
The VoiceEdge Select system, which can support up to eight lines, costs $34.95 per user per month.
The VoiceEdge cloud-hosted system is designed for small and midsize businesses. Pricing ranges from $44.95 per user per month for 5-9 users, $39.95 for 10-19 users, and $34.95 per user per month for more than 20 users.
The Business Voice Mobility service costs $29.95 per user per month. You can combine this option with internet services for $70 to $120 per month. These prices include internet service and two phone lines.
Most of Comcast Business' phone systems require a two-year contract. Many of the options also require a $29.95 one-time activation fee per line.
Comcast Features
Each of the business phone plans includes a different mix of features:
The VoiceEdge Select is cloud-hosted and designed for single-site small businesses with 3-8 employees. Some of the more valuable features it includes are automated attendants, call forwarding, hunt groups, readable voicemail and the Be Anywhere tool, which allows users to define other network locations, such as mobile phones, to use as their extensions.


VoiceEdge is a cloud-hosted voice and unified communications system for small and midsize businesses. It has more than 50 features, including auto attendants; anonymous call rejection; call logs; Busy Lamp Field; call-forwarding modes for always, busy, no answer, not reachable and selective; call notify, park, pickup, return, transfer and waiting; softphones to make and receive calls from your computer; Do Not Disturb; push to talk; remote office; sequential ring; unified messaging; and music on hold.


Voice Mobility is a landline phone system that allows you to answer calls to that line on your mobile device, letting you take and make business calls anywhere. Among the features this system offers are three-way calls, instant redial, a call history log, directory listing, hunt groups, call forwarding, distinctive ring/priority alert, music on hold, and simultaneous and sequential ring.
Additional Considerations
There are a few other reasons Comcast Business is worth considering:
It provides PRI and SIP trunks for organizations that need those services.
It gives you the option of bundling your small business phone lines with other Comcast services, such as internet or television. This is a plus if you'd like to get several business necessities from one company.
You can control and manage many of the systems via online portal.
Drawbacks
One of the drawbacks to Comcast is that none of the phone systems include all of the features and tools that some of its competitors do, like call recording and video conferencing.
Another downside is that Comcast is not available in all areas. You will need to check the Comcast website to see if it offers service in your community.
We were also disappointed to see that Comcast is not an accredited member of the Better Business Bureau. Over the past three years, more than 30,000 complaints have been filed against the company with the BBB. However, not all of those complaints were in regard to the company's business phone systems. Despite the complaints, the company has an A rating with the BBB.
Editor's note: Looking for a business phone system? Click the Compare Quotes button below to have our sister site BuyerZone connect you with vendors that can help.

Ready to choose your The Best Business Phone Systems of 2019? Here's a breakdown of our complete coverage:

Chad Brooks
Chad Brooks is a Chicago-based writer and editor with nearly 20 years in media. A 1998 journalism graduate of Indiana University, Chad began his career with Business News Daily in 2011 as a freelance writer. In 2014, he joined the staff full time as a senior writer. Before Business News Daily, Chad spent nearly a decade as a staff reporter for the Daily Herald in suburban Chicago, covering a wide array of topics including local and state government, crime, the legal system and education. Chad has also worked on the other side of the media industry, promoting small businesses throughout the United States for two years in a public relations role. His first book, How to Start a Home-Based App Development Business, was published in 2014. He lives with his wife and daughter in the Chicago suburbs.