Comcast Business ISP Review

Comcast Business is an internet service provider that offers all of the online services businesses of any size are looking for. A benefit of Comcast is that it has a large nationwide footprint, operating in 39 states and Washington, D.C. Comcast offers a large selection of services and plans that can give small businesses the speed and bandwidth they need from their internet service. The five small business service plans' internet speeds range from 25 Mbps to 1 Gbps. They are designed for businesses with as few as one or two employees to more than a dozen. All of the plans include Wi-Fi, no data caps and dynamic IP addresses. Comcast also offers static IP addresses for businesses that require them. Other add-ons available to small businesses include upgraded Wi-Fi services and access to Microsoft 365 features.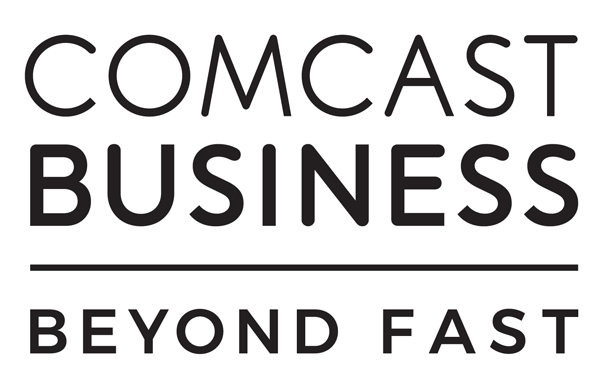 Comcast Business ISP
The Verdict
Comcast Business, our featured sponsor, is an excellent internet service provider for businesses of all sizes. It offers a range of small business and enterprise service plans with internet speeds ranging from 25 Mbps to 10 Gbps.
Plan Structure
Comcast Business gives small businesses multiple options for service plans. The plans vary in price and internet speeds.
For small businesses, there are five service plans to choose from. All of the plans include a dynamic IP address and have no data caps.
Wi-Fi services are available in all but one service plan, the Starter package. The included Wi-Fi gives your business its own internal private Wi-Fi for your employees. This allows employees to wirelessly connect their devices while in the workplace. In addition, your business has the option to make your location a public Wi-Fi spot for your customers. Please note, however, that non-Comcast customers only have limited access to the public Wi-Fi option.
Here is how the five plans differ:
Starter Internet
This plan has internet speeds up to 25 Mbps. It is designed for businesses with one or two employees who have basic online business needs, such as email and web browsing.
Basic Internet 75
This plan offers internet speeds up to 75 Mbps. It is designed for small businesses with 5-7 employees who use the internet for collaboration, data backup and moderate file sharing.
Basic Internet 150
This plan features internet speeds up to 150 Mbps. It is designed for high-growth businesses with at least 10 employees who conduct significant online activities and share files frequently. This plan is also suited for businesses that host websites and run backup servers.
Basic Internet 300
This plan features internet speeds up to 300 Mbps. It is designed for businesses that have at least 12 employees, e-commerce sites, and extensive Wi-Fi use by their employees and customers. It is also a good plan for businesses that conduct a lot of video conferencing and streaming.
Basic Internet 1 Gig
This is the largest plan for small businesses. It has speeds up to 1 Gbps, which is equivalent to 1,000 Mbps. This plan is ideal for businesses with at least 12 employees. These businesses have the need to connect numerous devices, process multiple payments at one time, and run numerous cloud-hosted services and apps simultaneously. 
These plans all require a two-year contract and range in price from $70 to $200 per month. These costs go down if you bundle the internet service with one of Comcast's other services, such as business VoIP or television plans. When bundled with phone service, prices range from $100 to $320 per month for both services.
There are several extra services that small businesses can add on to any of the internet plans. There is an option to replace the dynamic IP address with a static IP address. Many businesses that need a constant IP address, such as those that have a website or VPN connection, require a static IP address.
Comcast also offers upgraded Wi-Fi services. This can extend the Wi-Fi coverage for your employees and customers. With this option, all of your customers can tap into your connection, regardless of whether they are Comcast customers. 
In addition to all of its small business service plans, Comcast Business has a wide selection of services for enterprise organizations. It offers an array of Ethernet services, including Ethernet-dedicated internet, network services, private lines and virtual private lines. It can also provide internet service for branch offices and managed connectivity services.
Pros and Cons
Pros
There is a lot to like about Comcast Business' internet service. One of the biggest upsides is the choices you have. Being able to choose from five different small business service plans is a huge plus. This gives you the best chance to get the exact speeds you need. Instead of paying for more speed than your business requires, this gives you the flexibility to get a plan that fits your needs without overpaying.
Another positive with Comcast is its large footprint. Comcast services are available in 39 states and Washington, D.C. While this doesn't mean that it is available in every community in each of those states, this is a larger service area than some of its competitors have. Some of the other internet service providers we looked into only offer service in 10-25 states.
We also like the add-on services Comcast Business offers. One we especially liked that not all internet service providers offer is a wireless backup service. With this, you retain your ability to be online should your internet service go down. After 30 seconds of your internet being down, the 4G LTE backup automatically kicks in, giving you continuous internet access. Wi-Fi Pro is also an impressive feature, allowing you to create guest and private networks.
Comcast Business is definitely a good option for businesses that are also looking for telephone and television services. It offers several business phone options and a number of television options, such as TV services for waiting or break rooms, as well as public television service for bars and restaurants. By bundling these services together, you can save money on a per-service basis.
Cons
The two-year contract is one of the downsides to Comcast. Being locked in to a long-term agreement is problematic for some businesses. In addition, the pricing, even with the two-year commitment, is higher than what we saw with some other internet service providers.
Comcast's customer service reputation is another negative. While some believe Comcast Business offers better support than Comcast's residential services, it's still hard to look past the backlash you can find online about the company. We were also disappointed to see so many Better Business Bureau complaints. Over the past three years, more than 28,000 complaints have been filed against the company. While those aren't all complaints about Comcast's business internet services, it is still more than we saw with Comcast's competitors, many of which also offer telephone and television services. In addition, Comcast is not an accredited member of the Better Business Bureau.
Different Internet Types Offered
Comcast offers both coaxial cable and fiber optic internet connections. However, not everyone has access to both connection types. The coaxial cable connection is what's available in most of Comcast's service area. Its fiber optic connection is growing, but it's currently only available in 29 markets, including Atlanta, Baltimore, Boston, Chicago, Denver, Detroit, Houston, Indianapolis, Miami, Nashville, Oakland, Philadelphia, Pittsburgh, Sacramento, Salt Lake City, San Francisco and Washington, D.C.
Here is how the two connection types differ:
Coaxial Cable
Comcast's coaxial cable is a high-speed internet connection. It uses the same coaxial cable that provides cable television. This type of connection allows for some pretty fast internet. Typically, coaxial cable connections' speeds range from 512 Kbps to 20 Mbps. However, Comcast's cable connections have speeds up to 1 Gbps. If you have television service, the cable and internet data is transferred via the wires simultaneously.
[Read related: DSL vs Cable, which does your business need?]
Fiber Optic
Fiber optic internet connections allow significantly higher internet speeds. Fiber optic lines, which are a fraction of the size of a human hair, convert electrical signals that carry data to light, which is what is sent back and forth through the lines. Fiber optic connections provide speeds of 1-10 Gbps.
Support
While Comcast has a poor customer support reputation, we were pleased with the service we received. To test the quality of support, we contacted the company by phone, posing as a business owner interested in internet service.
Our call was immediately answered by a helpful representative. She asked us a few questions about our business and where it would be located to ensure Comcast serves that community, then she asked us what questions we had. We talked in detail about the different service plans, the differences between the dynamic and static IP addresses, the Wi-Fi options, the service's uptime, the backup wireless services, the connection type, the Ethernet-dedicated services, and the customer support options. She answered most of our questions in enough detail to give us a clear understanding of how the service operates and what it has to offer.
There were a few questions that she was unable to answer, but she was upfront about not knowing the answers and said she could connect us with another representative if we needed more detail. We appreciated her honesty. Sometimes representatives will just give you an answer that doesn't make any sense or is just plain wrong to make you think they have all the answers. We would much rather someone say they don't know an answer than provide false information.
Overall, we were very impressed by the representative and the fact that she understood our timelines and didn't try to give us a hard sell on the service. Instead, she answered our questions and said she would follow up by email so that we had her contact information in case we had any additional questions.
It is important to note, however, that we spoke to a Comcast Business sales agent, not a support technician. Since we aren't a current customer, we couldn't get a feel for how helpful those representatives may be.
Comcast Business provides customer support 24/7/365. You can reach the support team by phone or online. The Comcast Business website also features a number of resources that answer technical questions, such as how to get started with the service and troubleshoot issues the system is experiencing.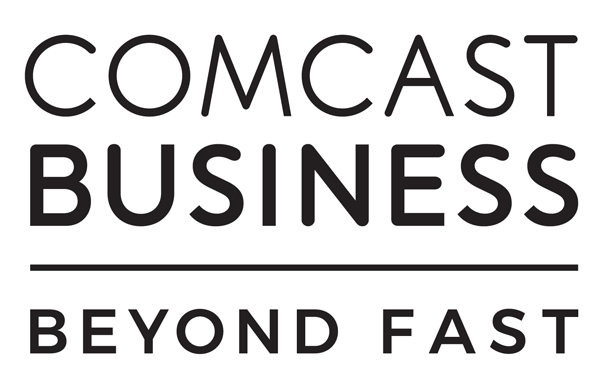 Comcast Business ISP
The Verdict
Comcast Business, our featured sponsor, is an excellent internet service provider for businesses of all sizes. It offers a range of small business and enterprise service plans with internet speeds ranging from 25 Mbps to 10 Gbps.

Chad Brooks
business.com Staff
Chad Brooks is a writer and editor with more than 20 years of media of experience. He has been with Business News Daily and business.com for the past decade, having written and edited content focused specifically on small businesses and entrepreneurship. Chad spearheads coverage of small business communication services, including business phone systems, video conferencing services and conference call solutions. His work has appeared on The Huffington Post, CNBC.com, FoxBusiness.com, Live Science, IT Tech News Daily, Tech News Daily, Security News Daily and Laptop Mag. Chad's first book, How to Start a Home-Based App Development Business, was published in 2014.