Verizon High-Speed Internet Review
Verizon is a high-speed internet service provider that offers a wide array of service plans to support businesses of all sizes. The company operates in 10 U.S. states, most of which are concentrated on the East Coast. Its largest coverage areas are in New York, Pennsylvania and New Jersey. Some of the biggest cities it operates in are New York City, Philadelphia, Baltimore, Pittsburgh and Washington, D.C. While it doesn't have as large of a U.S. presence as some of its competitors, Verizon does offer one of the largest selections for service plans. It offers DSL service for very small businesses and fiber optic connections for small businesses and enterprise organizations. However, not all of the service plans are available in each area. Verizon typically offers one connection or the other in each coverage area, not both.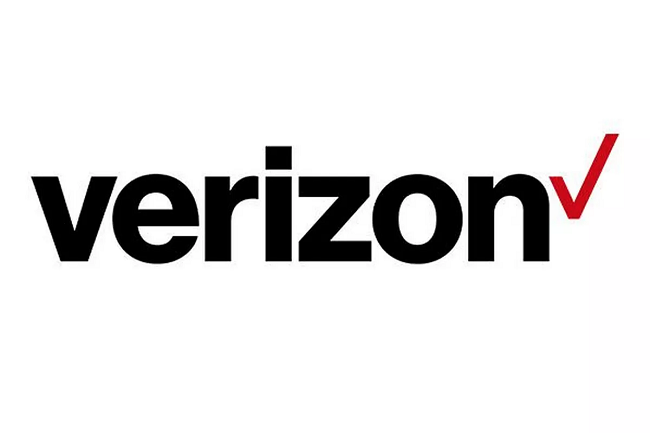 Verizon High-Speed Internet
The Verdict
Verizon is a high-speed internet service provider that offers both DSL and fiber optic connections. Its internet services can be as slow as 1 Mbps or as fast as 940 Mbps.
Plan Structure
Verizon offers extensive service plans for businesses of all sizes. Few internet service providers give businesses more choices of service plans. All of the plans differ in internet speed and price.
For very small businesses, Verizon offers it Business Internet service. These plans' speeds range from 1 Mbps to 15 Mbps.
Up to 1 Mbps: This plan is designed for single-person businesses with light internet needs.
Up to 3 Mbps: This plan is designed for single-person businesses that perform complex online tasks.
Up to 5 Mbps: This plan is designed for small businesses with multiple employees who perform large file transfers.
Up to 7 Mbps: This plan is designed for growing small businesses that have multiple devices and perform large file transfers.
Up to 10-15 Mbps: This plan is designed for online-based businesses that have multiple employees and process e-commerce transactions.
Verizon offers several services that very small businesses can tack on to these business internet services, including Verizon Cloud and security features.
Verizon Cloud: You can choose 500GB or 1TB of cloud storage. The online storage is accessible from anywhere. It allows you to conduct automatic backups and features password protection and data encryption.
Security: Verizon offers an array of security software, including antivirus technology that detects and removes viruses, spyware and adware. Other security offerings include threat intel and response services, DNS safeguards, and security monitoring operations.
In addition to its services for very small or growing businesses, Verizon offers its Fios Internet services, which use Verizon's fiber optic network. These plans offer speeds of 75 Mbps to 940 Mbps.
75 Mbps: This plan offers symmetrical upload and download speeds. It is designed for small businesses with up to four employees who share large files and conduct moderate downloading.
150 Mbps: This plan offers symmetrical upload and download speeds. It is designed for businesses with 5-10 employees who frequently share files and conduct video conferences.
300 Mbps: This plan offers symmetrical upload and download speeds. It is designed for businesses with 11-20 employees who conduct huge data transfers for multiple devices and have e-commerce needs.
500 Mbps: This plan offers symmetrical upload and download speeds. It is designed for businesses with more than 20 employees. These businesses have heavy e-commerce orders and conduct massive online backups.
940 Mbps: This plan has download speeds of 940 Mbps and upload speeds of 880 Mbps. It is designed for businesses that need fast uploads and downloads and require extra bandwidth for the entire office.
In addition to the cloud and security services available to business internet users, Fios Internet users can tack several other features on to their service.
Business Preferred: This gives you tech support priority. Anytime you contact the company for assistance, your call moves to the front of the line. With this add-on, the support team will help resolve technical issues with any of your devices and services, even if they aren't from Verizon.
Verizon offers both contract and no-contract options for its service plans. Plans are more expensive without a contract. If you sign a contract and end your service early, you will be charged an early termination fee.
Verizon also offers internet services for large organizations. The company provides business broadband, Ethernet services, dedicated internet services, private IPs and wavelength services to enterprises. It also has managed network services, virtual network services, application enablement, and enterprise mobility management and security.
Pros and Cons
Pros
One strong positive with Verizon is that small businesses can tap into its fiber optic network. Even if small businesses only need internet speeds of 75 or 150 Mbps, they can still use Verizon's fiber optic connection if it is available in their area. This provides you with significantly faster uploads and downloads than what some other providers offer, and it also allows you to ramp up your speed to as much as 940 Mbps in the future should your needs demand it.
While there is an extra cost for it, Verizon's Business Preferred feature is a nice option for businesses that may require added technical support. With this feature, your business receives priority technical support, so you won't have to wait on hold for long to receive assistance. This is especially valuable to businesses that rely on their online connections to keep their employee productivity high.
Another plus is that the service includes employee Wi-Fi connections for no additional cost. Some of the internet service providers we examined charge extra for employee Wi-Fi services. With so many organizations providing their employees with laptop computers, tablets and smartphones, the ability to easily link all of those devices to your internet connection is paramount.
We were also pleased to see that Verizon is an accredited member of the Better Business Bureau with an A+ rating. While the company has had more than 7,000 complaints filed against it in the past three years, that is significantly fewer than some of the other internet service providers we looked into. Also, not all those complaints were in regard to the company's high-speed internet services.
Cons
Verizon isn't available in many areas. It is currently only available in 10 states, most of which are in the Northeast U.S., and it doesn't offer all of its services in each of its coverage areas. Typically, Verizon only offers DSL or fiber optic connections, not both, in each coverage area. In communities where only DSL connections are available, you are limited in the speed you can access. In the locations where only the fiber optic network is available, you may have to pay for higher speeds than your business needs.
Another negative with Verizon is that it doesn't include all the added features that some of its competitors do. For example, the high-speed internet service doesn't include web hosting tools or email addresses. Having those tools included in the service would be a nice cost savings for some companies. Cloud storage and security tools are among the other features that cost extra and aren't automatically included in the service.
Different Internet Types Offered
Verizon offers two different internet connection types: DSL and fiber optic. However, it doesn't offer both connection types throughout its coverage area. Typically, only one or the other is available in each Verizon location. Both connection types provide high-speed internet access, but the maximum speeds for each are significantly different. Verizon's DSL speeds max out at about 15 Mbps, while the fiber optic connections can go as fast as 940 Mbps.
DSL
DSL is a high-speed internet connection that runs on the same copper wires as telephone service. It allows 24/7 internet connections and lets you talk on the phone and be online simultaneously. Verizon offers DSL internet download speeds of 1 Mbps to 15 Mbps.
Fiber Optic
Fiber optic is also a high-speed internet connection. However, the connection doesn't piggyback off wires or lines that are being used for other services, like DSL and cable connections do. Fiber optic lines are smaller than one strand of human hair. They transport data by carrying light back and forth between the internet provider and your business. This type of connection allows significantly higher speeds than other types of connections. Verizon's fiber connections provide internet download and upload speeds of 75-940 Mbps for small businesses. The enterprise services using the fiber connection can get enough bandwidth to support 100 Gbps.
Support
We were happy with the service we received from Verizon. To test the quality of its support, we contacted the company posing as a small business owner interested in high-speed internet service.
When we reached out to the company, our call was immediately answered by a representative who helped us learn more about what Verizon offers. He first checked the address where we wanted the service to ensure the company offers high-speed internet in our area. After he determined it does, he walked us through the various options. He asked what our business's internet needs would be and how many employees would be using it. He then made recommendations on different service plans that would fit our needs.
After discussing the different service plans, he spent some time answering all of our questions. He explained the different internet connections and how they vary, whether service contracts are required, what added features are available, IP addresses, Wi-Fi options and customer support. This representative provided clear and detailed answers to all of our questions. By the end of our call, we had a solid understanding of Verizon's high-speed internet services.
After the call, the representative followed up with an email and encouraged us to reach back out with any other questions. We appreciated that at no time did he try to pressure us into signing up for the service immediately.
Verizon offers technical support 24/7, 365 days a year. You can contact the support team by phone or online chat. In addition to the personalized attention you can receive, the Verizon website has a number of valuable support resources.
Besides its regular support, Verizon offers an upgraded support option. This ensures your calls are always bumped to the front of the help line. There is an added monthly charge for this service.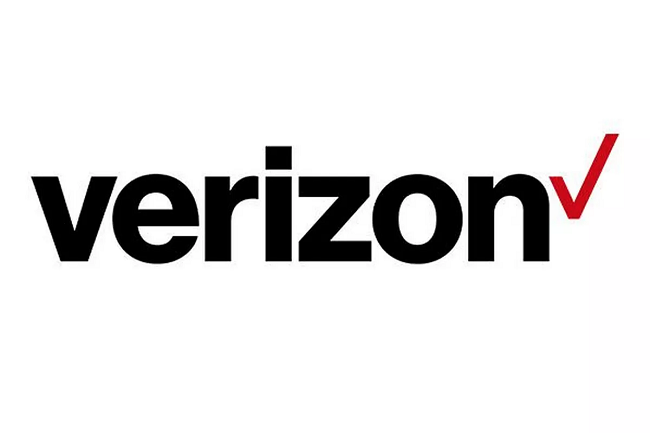 Verizon High-Speed Internet
The Verdict
Verizon is a high-speed internet service provider that offers both DSL and fiber optic connections. Its internet services can be as slow as 1 Mbps or as fast as 940 Mbps.

Chad Brooks
business.com Staff
Chad Brooks is a writer and editor with more than 20 years of media of experience. He has been with Business News Daily and business.com for the past decade, having written and edited content focused specifically on small businesses and entrepreneurship. Chad spearheads coverage of small business communication services, including business phone systems, video conferencing services and conference call solutions. His work has appeared on The Huffington Post, CNBC.com, FoxBusiness.com, Live Science, IT Tech News Daily, Tech News Daily, Security News Daily and Laptop Mag. Chad's first book, How to Start a Home-Based App Development Business, was published in 2014.