AT&T Review
AT&T provides high-speed internet service to businesses of all sizes. Depending on your business's location, you can either access the company's DSL or fiber optic networks. AT&T is available in 21 states across the U.S., including California, Texas and Illinois. Among some of the larger cities it operates in are Los Angeles, Houston, Chicago, Miami, San Antonio, Dallas and San Diego. However, just because it has services in those states and cities doesn't mean it covers the entire footprint of those locations. If you are interested in this service, check the availability in your area.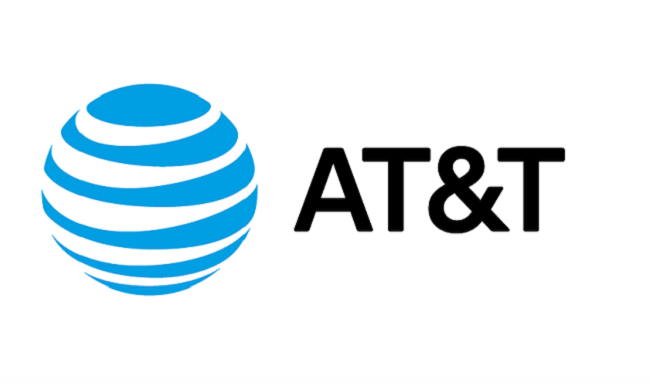 Your office's location will determine which internet connection type is available to you. For DSL customers, service plans have download speeds that range from 768 Kbps and 75 Mbps. AT&T's fiber optic network has service plans with download speeds ranging from 25 Mbps to 1 Gbps.
Included in the service plans are a gateway router for Wi-Fi service, access to AT&T hot spots nationwide and internet security software from McAfee.
Plan Structure
AT&T offers small businesses a wide selection of service plans that vary by speed and price. Depending on where your business is located, you have access to either AT&T's DSL or fiber optic network.
Among the fiber optic plans AT&T offers are:
Business Fiber 25: This plan has download speeds up to 25 Mbps and is designed for offices with multiple users that want to keep things running smoothly. It allows you to download 8,000 files (125MB) in 40 seconds and a 30-minute HD training video in 7 minutes.
Business Fiber 50: This plan has download speeds up to 50 Mbps and is designed for offices with multiple users that need to be online simultaneously. It allows you to download 8,000 files (125MB) in 10 seconds and a 30-minute HD training video in less than 4 minutes.
Business Fiber 100: This plan has download speeds up to 100 Mbps and is designed for businesses requiring audio and video streaming and want to create a Wi-Fi network for customers. It allows you to download 8,000 files (125MB) in 20 seconds and a 30-minute HD training video in less than 2 minutes.
Business Fiber 500: This plan has download speeds up to 500 Mbps and is designed for businesses that conduct ecommerce activities, host websites and have large data backups. It allows you to download 8,000 files (125MB) in 2 seconds and a 30-minute HD training video in less than 23 seconds.
Business Fiber 1000: This plan has download up to 1 Gbps. This plan has AT&T's fastest speed and is ideal for businesses preparing for future growth. It allows you to download 8,000 files (125MB) in 1 second and a 30-minute HD training video in less than 12 seconds.
AT&T offers a variation on both the Business Fiber 500 and Business Fiber 1000 plans. The Business Fiber 500s and Business Fiber 1000s plans offer symmetrical upload speeds. This means that those plans offer 500 Mbps and 1 Gbps download and upload speeds. The other plans don't have symmetrical upload speeds.
AT&T also offers a wide selection of DSL plans, including the following:
Download up to 768 Kbps and upload up to 384 Kbps
Download up to 1.5 Mbps and upload up to 1 Mbps
Download up to 3 Mbps and upload up to1 Mbps
Download up to 6 Mbps and upload up to1 Mbps
Download up to 12 Mbps and upload up to 1 Mbps
Download up to 18 Mbps and upload up to 1.5 Mbps
Download up to 24 Mbps and upload up to 3 Mbps
Download up to 45 Mbps and upload up to 6 Mbps
Download up to 75 Mbps and upload up to 8 Mbps
All plans, except the 768 Kbps plan, allow for either dynamic or static IP addresses. The 768 Kbps plan only allows for dynamic IP addresses. All of the plans include on-site installation by an AT&T technician.
Each of AT&T's DSL and fiber optic network plans include a broadband gateway router that allows all devices to be connected via Wi-Fi, access to AT&T's national Wi-Fi hotspot network and the AT&T internet security suite from McAfee.
Another option that AT&T offers in some rural areas is fixed wireless service. This provides qualified businesses with internet service by using an outdoor antenna and indoor wireless gateway. The antenna communicates with AT&T's nearest cell tower to provide these businesses with high-speed internet of up to 10 Mbps.
For businesses in need of more than internet service, AT&T offers telephone, television, website design, marketing, remote IT, fax and security and data backup solutions. If you bundle any, or all, of these solutions with your internet service, your per-service cost drops.
Pros and Cons
Pros
One positive of AT&T's service is its willingness to add fiber optic connections to areas that don't already have it. The representative we spoke with said you can request fiber optic connections be added to your location if it currently isn't offered there. However, you must commit to at least the 500 Mbps service plan (and the property owner must agree to the added connection as well).
If your property owner agrees, the process of adding the fiber connection typically takes between 30 and 60 days. While that process is ongoing, AT&T can set you up with its DSL service so you have an internet connection. Requesting fiber optic service in new locations isn't something the other internet service providers we examined mentioned.
We were also impressed with AT&T's growing fiber optic network footprint. According to the coverage map, service is currently offered in more than 500 communities nationwide. In addition, the map shows that coverage is currently being added to 70 more towns and cities.
AT&T's fixed wireless service is also a plus we didn't find with other providers we evaluated. This gives businesses in rural areas without traditional high-speed internet the ability to have a fixed internet connection added to their location.
A final advantage with AT&T is that online security software is included in every service plan for no added charge. This helps ensure that you and your employees are protected from viruses, malware and other online threats.
Cons
A downside to AT&T is that if you aren't located in its fiber network, you may be hard-pressed to find the internet speed your business needs. We randomly checked various locations outside of the fiber optic network coverage area and found some locations only had speeds of up to 6 Mbps available. For many businesses, that's not nearly enough download speed. That would ultimately force you to search for another provider, or work with your property manager to arrange for AT&T to add fiber optic coverage to the location.
Another negative is that AT&T doesn't have some of the added features in its plans that other providers we evaluated do, such as email accounts, online data backup storage space, domain names and web hosting. Having those services with your service plan can be a huge cost savings.
Finally, we were disappointed in AT&T's Better Business Bureau standing. While the company has an A+ rating, it isn't an accredited member of the BBB and has had more than 22,000 complaints filed against it in the past three years. It is important to note, however, that not all of those complaints are about AT&T's internet service.
Different Internet Types Offered
AT&T offers several different types of internet connections. The company offers DSL, fiber optic and a hybrid of the two. Here is how the three connections differ:
DSL
DSL is a high-speed internet connection that utilizes the same copper wiring used to transmit landline telephone service. There are a variety of different DSL connection types. In all, AT&T's DSL connections can provide internet download speeds of between 768 Kbps and 75 Mbps and upload speeds of between 384 Kbps and 8 Mbps.
Fiber Optic
AT&T's fiber optic connection uses fiber optic lines, which are smaller than one strand of human hair. The lines convert data carrying electrical signals into light and then transmit that light back forth between the provider's service and business.
With AT&T's fiber direct service, the fiber lines run directly from AT&T's server to each business. AT&T's fiber network can provide download speed of between 25 Mbps and 1 Gbps.
Fiber/DSL Hybrid
With this type of connection, fiber optic lines are run from AT&T's servers to nodes, which are an internet connection point located in different communities. The DSL copper wires are then run from the nodes to each business.
In addition, to hardwired internet connections, AT&T offers fixed wireless service for businesses in rural areas where high-speed internet isn't available. For this connection, AT&T leverages its wireless LTE network. It installs an outdoor antenna and indoor wireless gateway that communicates with the company's closest cell tower. This type of connection allows for speeds up to 10 Mbps.
Support
Overall, we were pleased with the service we received from AT&T. To test the level of support, we contacted the company by phone posing as a business owner interested in internet service.
When we reached out by phone, we initially had to wait on hold for five minutes. We would have preferred to have been immediately connected to someone, but it wasn't an overly long wait.
The representative who answered our call was friendly and helpful. He provided thorough answers to our questions. In all, we discussed the different service plans, the DSL and fiber optic connection types, Wi-Fi options, security software and installation. By the end of our call, we had a clear understanding of AT&T's internet service and what it all includes.
We particularly liked that the rep checked service plans for the different locations we said we were considering. He then walked us through the options and explained how they differed.
For customers, AT& provides customer support by phone 24/7, 365 days a year. In addition, the AT&T website is filled with a range of support materials, including live chat and answers to frequently asked questions on a variety of topics, such as account management, installation and setup, speed and Wi-Fi.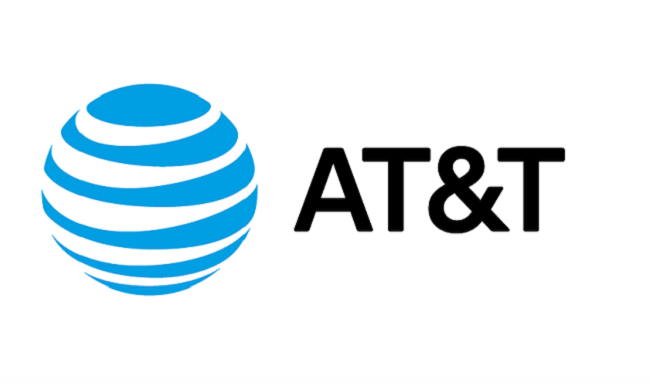 Chad Brooks is a writer and editor with more than 20 years of media of experience. He has been with Business News Daily and business.com for the past decade, having written and edited content focused specifically on small businesses and entrepreneurship. Chad spearheads coverage of small business communication services, including business phone systems, video conferencing services and conference call solutions. His work has appeared on The Huffington Post, CNBC.com, FoxBusiness.com, Live Science, IT Tech News Daily, Tech News Daily, Security News Daily and Laptop Mag. Chad's first book, How to Start a Home-Based App Development Business, was published in 2014.