Kisi Review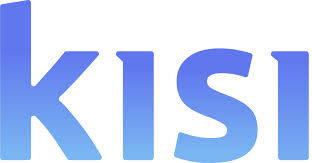 Kisi
The Verdict
Kisi is our choice as the best access control system overall. It's a highly automated, cloud-based system that provides simple, modernized access control for your business.
Kisi's access control system consists of four parts: mobile and card access, a wall reader, cloud management and the Kisi controller.
Pricing
The hardware and pricing breakdown for Kisi is simple, with the following options:
Kisi Reader Pro: $599
Kisi Reader Pro Outdoor: $699
Kisi Controller Pro: $899
Other options for control panels are available from LifeSafety Power, a third-party equipment provider.
The software comes in three plan options, all of which include the Kisi management dashboard and mobile credentials. Licenses are set per user and per door on a monthly, yearly or multiyear basis. You'll need to contact Kisi for a personalized quote. Here is a breakdown of each plan:
Basic
One administrator
30 days of event storage
Standard support
Standard
Five administrators
120 days of event storage
User syncing
Web dashboard
Standard support
Pro
Unlimited administrators
User authentication
Unlimited event storage and export
Priority support
Kisi offers a 30-day trial for all of its plans. It does provide international shipping.
Features
Kisi provides several options for building access. Employees can use phones, RFID key cards or fobs that work with a reader. You can even set the system to grant access using a temporary link sent to an employee's phone. Here's more of what Kisi offers:
Biometric access: Smartphones that have biometric authentication features can be used to open doors in lieu of a password. The authentication process is proprietary and encrypted.
Remote management: Kisi offers remote management for when you can't be on-site. It allows you to manage access rights, lock doors or temporarily authorize other users to manage the system as admins.
Reporting and administration interface: The system has a reporting and administration interface, which is also accessible through a mobile device. It can pull up full audit reports, track door unlocks in real time and export data. You can set notifications to alert you when a door unlocks at an unusual time.
Integrations: Kisi has an open API and integrates with more than 20 services, including scheduling, surveillance, and data management software. You can integrate your Kisi system with common business apps such as Okta, Verkada, Google Apps and Mindbody. The company offers intrusion alarms as well.
Scalable: The system is scalable and easily covers multiple locations with a centralized remote management system and a directory that syncs with your facility's doors, only allowing access to approved individuals.
Compliant: Kisi provides real-time audit trails and exportable CSV files for easy compliance tracking. Kisi complies with SOC2 and ISO.
Offline functionality: Kisi works even when your network is offline, ensuring you and your employees have access to your building no matter what.
Remote access sharing: With remote access sharing, you can share access with others. You can also determine the levels of access each person has and how long their access will last.
Lockdown: This feature allows you to lock or unlock designated doors remotely, which makes it easy to secure your entire facility in seconds and can be used in emergencies.
Intrusion alerts: You can set your system to send a notification anytime a door is held or forced open, and you also determine how you want those alerts managed. For example, you can set the alerts to show up in your Kisi dashboard, have an operator review them or sync the alerts with other logging software.
Pros
We like Kisi because it is a modern, flexible system that can be adjusted to suit many different business types and sizes. It is hosted in the cloud, which means maintenance and updates are simple and easy, and you don't have to worry about losing your data. Additionally, using the cloud means there is no need for local servers, and you can manage your system from anywhere.
Kisi also has an open API, which allows it to integrate with many other products and software, including Okta, Cisco, Coworks, Azure and more.
Cons
Kisi offers simple hardware options, so if you're looking for a highly customizable system with lots of hardware options, Kisi may not be the best system for you.
Customer Support
Kisi offers exemplary support and resource options on its website, including product sheets of its access control systems and a community section where there are answers and topics relating to Kisi's access control systems. If you need to contact Kisi, the best way is by phone or email, as there is no live chat.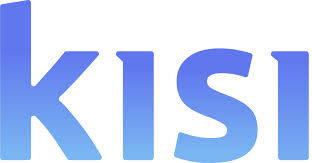 Kisi
The Verdict
Kisi is our choice as the best access control system overall. It's a highly automated, cloud-based system that provides simple, modernized access control for your business.

Kiely Kuligowski
business.com Staff
Kiely Kuligowski is a business.com and Business News Daily writer and has written more than 200 B2B-related articles on topics designed to help small businesses market and grow their companies. Kiely spent hundreds of hours researching, analyzing and writing about the best marketing services for small businesses, including email marketing and text message marketing software. Additionally, Kiely writes on topics that help small business owners and entrepreneurs boost their social media engagement on platforms like Facebook, Twitter and Instagram.