Dropbox has more than 700 million users and 15.48 million paying customers. But did you know the guys who run this cloud-based storage platform weren't always so successful in their business ventures? In fact, after coming up with the idea for Dropbox, they realized that no one wanted it. Before the platform boomed, Dropbox's founders learned valuable lessons about running a successful business.
We'll explore Dropbox's journey and how startups can learn from its missteps and successes. 
What is Dropbox?
Dropbox was founded in 2007 and launched in 2008 by MIT students Drew Houston and Arash Ferdowsi. The initial idea for Dropbox came to Houston because he repeatedly forgot his USB drive while in school. 
Today, Dropbox is a popular cloud storage service that makes cloud document management easy. Dropbox makes backing up and syncing files across multiple devices seamless, according to Zach Blenkinsopp, digital marketer and owner of Digital Roofing Innovations. Once users upload their files to Dropbox, the platform stores their data on its servers. Users can access these stored files anytime and from any device. 
Dropbox also offers a desktop and mobile app for individuals or teams that allows users to send documents securely among team members and collaborate on the documents in real time.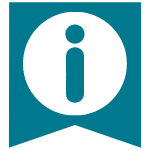 Did you know? Dropbox employed the lean startup methodology, which improves decision-making through product testing and early adopter feedback.
Startup lessons to learn from Dropbox
As Dropbox grew and became successful, the company's founders learned valuable lessons about business and growth that can apply to any startup.
1. Give users something valuable.
At Startup Lessons Learned 2010, Dropbox CEO Drew Houston said one of the biggest things Dropbox learned was that to make people want its product, the company had to produce something of value. When searching for funding, initially, no one was on board with the idea, partly because they didn't really understand the platform.
Dropbox's founders decided to step out of their comfort zone and show potential users what they were all about so that they could receive quick, real-time customer feedback. They created a video demo of Dropbox, which showed how to sign up, link devices, and use the platform. In 2006, there were dozens of cloud storage companies, so Dropbox had to offer something none of those other services had. 
2. Find a target audience.
Dropbox's success can't be solely attributed to its demo video, but it did help the company find its target audience. The company was also innovative about finding a way to put the demo video in front of a specific audience and target that audience's needs. 
Dropbox prioritized speaking to the audience authentically. To attract more attention, they hid jokes and humorous content within the video to help it resonate with their audience.
Notably, they shared the video where the audience hung out. After sharing the video on Digg, Houston recalls, "It drove hundreds of thousands of people to the website. Our beta waiting list went from 5,000 people to 75,000 people literally overnight. It totally blew us away." 
After a single day, the demo video already had 10,000 Diggs, and Houston attributes much of this to the Easter eggs they hid in the video designed to speak to Digg's audience.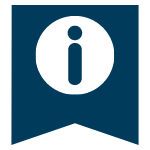 FYI: Using Dropbox is one way to help remote employees feel connected to the team. Team members can access critical documents no matter where they are. 
3. Don't be a know-it-all.
If you create a startup thinking you know everything about everything, you will get nowhere fast. It's an impractical mindset that will lead to closed-mindedness. As an entrepreneur, you should be open to new ideas and willing to take chances.
Houston explains that getting good at ignorance and realizing you have a lot to learn can help your company succeed:
"Get out of your comfort zone with things even as straightforward as public speaking. It's a mindset – spending a lot of time thinking about what you don't know that you don't know. Those are questions to ask: 'What am I going to need? What is the company going to need? What should we be doing three, six, 12, 24 months from now?' If you can back that up to today, that can be a useful lens to figure out the skills you need to develop."
In addition to being open to new ideas, you have to be able to wear many hats and step out of your comfort zone as an entrepreneur. Houston also admits, "I transitioned from writing all the code myself to not coding at all. So the things you used to be good at matter less and less on a day-to-day basis, and all the things you need to be good at can be pretty uncomfortable for people when code is their backyard."
4. Take the time to learn. It can pay off.
While Houston humbly admits he made mistakes and didn't know everything about running a company before starting a business, he maintains the idea that you have to be willing to learn to succeed. As he explains, "I didn't know a lot about these other things that really matter in business, from marketing to sales to management." So he intentionally learned about these business basics.
"Reading a book about management isn't going to make you a good manager any more than a book about guitar will make you a good guitarist, but it can get you thinking about the most important concepts," Houston said. 
Expanding your knowledge – by reading a book, for example, or even getting an MBA – goes a long way in business.
5. Be ready to evolve. 
If you're running a software business, your software must evolve to keep up with technology. But you also have to be willing to evolve as an entrepreneur while also allowing your products to change according to customer needs. 
"There's this joy that comes from sitting down to solve a problem and standing up when it's done and good," Houston said. "Building a company or managing people is never just done."
While you can quickly fix some problems, Houston reminds us that running a business is about constantly evolving and improving things, not just fixing them. The company has learned that there's constant evolution in management. The Dropbox concept has also evolved since its inception. One example is Dropbox for Business, an upgrade that provides users with an easier-to-navigate experience.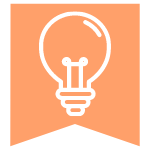 Tip: If your business is setting up a document repository for efficient document storage and access, use the Dropbox mobile app's scanning features to efficiently add documents.
6. Learn from mistakes.
Like any successful company, Dropbox viewed early mistakes as learning experiences. For instance, when Dropbox started, its founders were software engineers without prior marketing knowledge. Even after hiring a marketing firm, they found their marketing efforts ineffective. They weren't being smart about keyword use, were running a "shady" operation by hiding the free option, and ran awful ads and affiliate marketing campaigns.
But did this stop the company? No. After just seven months, Dropbox boasted 1 million users. Its founders learned they didn't have to do things the traditional way – that offering a useful product users loved was crucial to success and that hard work really does pay off.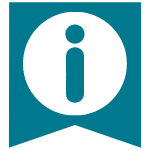 Did you know? Dropbox initially paid $233 to $388 per acquisition for a $99 product.
How Dropbox maintains its success
Dropbox has maintained a quality product and a reputation for excellence, and the company has made the platform widely available.
"Dropbox was one of the first platforms to offer seamless integrations to users, and it has only upped and improved on that service since its inception," Blenkinsopp said. "Linux, Mac, Microsoft PC and Android devices – the cloud storage tool is accessible on every operating system. The quality and ease of access has been consistent enough to maintain Dropbox's success."
The company was founded the same year the first iPhone came out, and it has adapted its service to accommodate various smartphones, operating systems, device releases and upgrades. Adapting easily and quickly keeps Dropbox's service relevant and helpful, no matter how often someone upgrades or changes their devices.
JT Ripton contributed to the writing and reporting in this article.