How do you get an HR manager to fall in love with your resume at first sight? It helps if you speak their language.
Hiring managers have the laborious task of scanning hundreds of resumes for a candidate who will be a good fit for the company, has the valuable skills and experience necessary, and isn't a waste of time and money.
To weed out the worst candidates first, they will either send resumes through an applicant tracking system (ATS) or speed-read them in about six seconds.
In both cases, ATS bots and hiring managers are looking for one thing: keywords. You need to consider those targeted words and phrases to get a potential employer to actually read your resume. 
How to tailor your resume
Follow these four tips to tailor your resume to the keywords that hiring managers want to find.
1. Find the keywords hiring managers want most.
Where are these oh-so-important keywords? They're in the job listing. A job post is a hiring manager's list of things they want most in a candidate. Start by highlighting all of the skills and experience described in the job listing. But how do you know which of these keywords are the most attractive to hiring managers? Take a moment to find posts similar to the job you're applying for. Are any of the keywords repeated across listings? It's likely that hiring managers will find these keywords more attractive. Specific terms also help categorize the different skills they're looking for.
There are three types of skills: job-related, transferable and adaptive skills.
Job-related skills: These skills are necessary for you to perform the duties of the job. An example would be the ability to operate a particular kind of machinery.
Transferable skills: These skills are ones that you can use in multiple work-related scenarios, such as the ability to use Microsoft Office.
Adaptive skills: These are abstract social or survival skills that form the basis for smooth human interaction, such as leadership skills.
Start by finding the job-related skills that seem necessary to that particular position. If multiple listings repeat the same job-related skills, then they are essential, and the hiring manager will look for them. Make sure these skills show up in the top third of your resume so they are the first thing hiring managers see when they scan it. Put the skills you feel most strongly about in your summary.
Transferable skills come next. They should show up in your Skills section, and you can put any you feel strongly about in your Experience section as well. These skills are usually more commonplace. Anyone who has worked in an office before can probably use Microsoft Office. The best thing to do with transferable-skill keywords is to put them in your resume verbatim so it is easy for the ATS to read them and for the hiring manager to tick them off when they skim your resume.
Finally, find the adaptive skills. They will usually turn up as adjectives. For example, a job listing might say, "Looking for an ambitious, hardworking individual capable of being punctual and time-effective." These are the adaptive skills here:
Ambitious
Hardworking
Punctual
Time-effective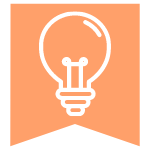 Tip: Pepper adaptive-skill keywords throughout your resume where you can. Try not to use too many other words like this, though, as they are considered buzzwords and will clutter up your resume.
2. Highlight your best skills.
Leave a trail of breadcrumbs so hiring managers can easily find the keywords. This is where numbers and details come in.
When you back up your skills and experience with numbers and details, you'll draw the recruiter's eye and give them a better understanding of what results they will see from you in the job.
For example, instead of simply writing that you have "sales skills," try this: "Boosted sales by 7% after spearheading the launch of a new communications campaign."
3. Tailor your cover letter.
Despite what you may have heard, the cover letter is not dead. You still need to send one and tailor it as well. As you add keywords to your cover letter, try not to repeat what you've already written on your resume. Your cover letter should complement your resume, providing extra information so hiring managers can get the fullest possible picture of you.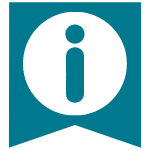 Did you know? In a ResumeLab survey, more than 80% of HR pros said cover letters are important to their hiring decisions, and 72% of recruiters said they expect a cover letter even if they're optional on the application.
4. Make sure your resume can beat the bots.
If you know the hiring manager is going to put your resume through an ATS, check how prominent your keywords are before sending it. Even if R2-D2 isn't going to process your resume, it's still a good idea to see how well you incorporated your keywords.
To check, drop your resume into a free cloud generator. The tool will show you which words you've used most often. If the words that appear are not skills or keywords you're targeting, consider a rewrite.
How to put your resume to good use
Once your resume is visually appealing and displays all of your best skills and education, you're ready to use it. If you don't have any job openings lined up, you can upload your resume to these websites and services.
Indeed
Not only is Indeed a job-searching website, it also allows you to save your resume on the site for employers to find. Storing your resume on Indeed also makes it easier to apply for jobs on the site, since you don't have to upload your resume every time. Make sure that whenever you update your resume, you upload a copy to Indeed as well.
ResumeRabbit
ResumeRabbit isn't just another job-searching website. It offers an auto-post feature that can send your resume to up to 60 employers at one time. This saves you time and increases the chances of your resume being seen by a company you'd actually want to work at.
Fiverr
Fiverr is geared toward those in the gig economy. You can not only post your resume and portfolio on the site, but also explain what type of work you can currently take on and the services you offer. Potential clients can contact you about doing freelance work while looking at your work history.
Key takeaways of matching your resume to the job
With the sheer volume of resumes that hiring managers receive these days, it's a mistake to send an untailored resume that doesn't make strategic use of keywords. Gearing your resume toward each specific job is the best way to catch recruiters' attention and impress them. Take a look at the infographic below to see how Cathy Smith tailored her resume to her job offer.

Jennifer Post contributed to the writing and research in this article.