95% of employers surveyed said their organization conducts pre-employment background screening.
You should perform a personal background check to get an idea of what potential employers are seeing about you.
Whether you use a paid background check plan or do a deep-dive internet search on yourself, make sure the information you see is accurate and consistent across all platforms. 
Navigating the world of job hunting can be an arduous process, and understanding what employers are learning about you can greatly impact your chances of landing a job. Although many job seekers are under the impression that employers don't run background checks on them, this couldn't be further from the truth. 
According to a recent HR.com and NAPBS report, 95% of employers surveyed said their company conducts at least one type of pre-employment background screening. If a potential employer runs a background check on you, what would they find? Do your resume and job application accurately reflect the background check report they see? 
Application inconsistencies and resume discrepancies, even for something as minor as employment dates, are red flags that can disqualify you from a job candidacy. Whether there is an arrest record from your past that you forgot about, a criminal conviction that you chose to ignore, or altogether false court records about you online, it is important to know what employers are seeing in the pre-employment screening process. You can see some of this information by running a personal background check. 
Editor's note: Need an employee background check service for your business? Fill out the below questionnaire to have our vendor partners contact you with free information. 
Can someone run a background check on themselves?
In previous years, employers had a major advantage with running pre-employment background checks that job seekers didn't have access to. Although employers still have an advantage in the comprehensive information they can unearth, potential employees can get an idea of what employers are learning about them. You can access basic information by performing general internet searches, reviewing your personal social media accounts, searching public databases and running a personal background check.
"Anyone who is technologically savvy can learn a lot about themselves by searching public records online or electing to purchase a paid subscription or order with any of the online vendors," Daniel J. McBride, owner of American Eagle Investigations, told business.com. "I would just recommend that consumers be mindful of the terms of service, as many of those programs and platforms have recurring billing as the default, which you need to cancel if it's only a one-time search or task." 
What is a personal background check, and what does it show?
A personal background check is a consumer-level background check that allows job seekers to view general information about themselves online. Although it is wise for job seekers to run personal background checks on themselves, they should be aware of the type of information it will show them. Personal background checks are often limited in the information they can reveal, unlike the extensive background screening that employers have access to. 
"There are two levels of background checks – those that require a special license that's reserved for law enforcement and investigators, and those that any consumer can pay for," said McBride. "Unfortunately, a lot of the nitty-gritty details you think of when considering a background check are actually reserved for the more experienced system."   
To run a personal background check, you will need to provide basic personal information like your name, date of birth, residential address and Social Security number. Although results typically appear instantly, some searches can take up to a few days. 
Personal background checks can reveal basic public information about the following: 
Identity verification (SSN trace)
Relatives and known associates
Address history
Criminal history
Sex offender registry 
Although personal background checks claim to reveal this type of information, the results you see may be limited and incongruent with what employers can access. Most background screening companies that perform personal background checks are not considered consumer reporting agencies as defined by the Fair Credit Reporting Act, which may increase your chances of receiving inaccurate results. The FCRA helps to ensure accuracy, privacy and fairness in screening results. Employers often partner with an FCRA-compliant reporting agency. You should seek one too, if possible.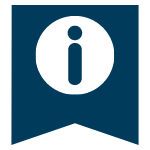 FYI: Personal background checks are often limited in the information they can reveal, unlike the extensive background screening that employers have access to. 
How can running your own background check help you?
Pete Sosnowski, co-founder and vice president of Zety, said gaining the perspective of the recruiter can enhance your chances of getting a job. If you know what information is being revealed about you to employers, you can address any concerns they may have. Running a personal background check can also help you prepare accurate job applications and avoid inconsistencies. 
Additionally, if you run a personal background check and see an error in your profile, you can dispute the inaccurate reporting to have it removed. 
"If you do find something that's not accurate and you're concerned with it, most of these sites have support channels in place for you to request updates or deletions," said McBride. "I've seen some individuals do that on purpose to reduce their online footprint. While it takes some time, it's definitely feasible to get these third-party sites to correct or delete info if you're the verified person in question."  
What to look for in a personal background check
What you look for and what you find may be two different things. Ideally, you should look for as much information about yourself as possible, but consumer-level background checks are limited in what they can report, even if you pay for a premium package. 
"[Consumer-level background check companies] are just large databases of publicly available information, but instead of having to search online to gather all those data points (addresses, associates and family, etc.), you can get it all in one place," said McBride. 
You should look for anything a potential employer would want to know about you. Employers search for records like identity verification (Social Security number trace), national criminal database records, sex offender registries, domestic watch lists, county criminal court history, education and employment history, professional licenses, and credit reports. Depending on the industry you are applying for, your employer may also conduct workers' compensation history checks, healthcare sanction checks and drug tests. 
Although you may not have access to all of these records in a simple personal background check, it is in your best interest to identify as much as possible. One aspect of your online image that you can easily control is social media. A CareerBuilder survey revealed that 70% of employers use social media to screen candidates during the hiring process. Update all of your social media profiles to align with the image you want to portray to a future employer. If there are any outdated or unseemly results, clean them up. 
Sosnowski said the following information should never appear on your social media profiles: 
Evidence of (or reference to) drug use
Evidence of violence or bullying
Offensive comments, including racism
Inflammatory discussions about politics or religion 
Monitor your social media accounts and use them to promote a positive self-image. They can be an asset (rather than a hindrance) to you in a potential employer's hiring decision.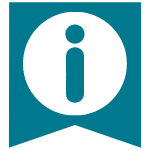 Did you know? 70% of employers use social media to screen candidates during the hiring process.
Resources to run your own background check
You can find some personal public records for free. For example, McBride recommends FamilyTreeNow.com for a free report about your family and potential associates. He said that, although it is primarily meant to help people establish their genealogy and family trees, it has been used otherwise quite often thanks to the depth of data it provides. 
For a slightly more detailed background check, you will likely have to pay for a personal background screening plan. Prices for these often range from $20 to $60, but they can cost more depending on the search. We recommend running a background check with GoodHire, as it is compliant with FCRA and EEOC. It is our pick for the best background check provider for small businesses. 
Other common resources for running personal background checks are PeopleFinders, Instant Checkmate and Intelius. Although a personal background check may not provide completely accurate results, it is always a good idea to see what personal information about you is out there in the digital world – especially if you are applying for jobs.