Creating meaningful blog posts is an essential part of your content strategy. At the same time, video can grow your brand and help get your business in front of more customers. When you combine video and blogging content, you create a doubly effective marketing tool that can drive traffic, increase your customer base and help you create a uniquely identifiable brand. 
Video blogging, or "vlogging," is a cost-effective and easy way to increase brand awareness, build a following and drive traffic to your website. 
Why you should be video blogging
We'll explore eight reasons brands should incorporate vlogging into their marketing and social media marketing plans.
1. Everyone loves videos.
Many people love to watch videos. In fact, people watch 1 billion hours of video on YouTube every day, and creators upload more than 400 hours of video to YouTube every minute, according to a ReelSEO report.
Sharing videos is just as popular: Wyzowl reports that people are twice as likely to share video content than any other content type, including social media posts.  
2. Creating videos is easy.
Vlogging is an easy way to get a lot of videos out there quickly because it doesn't take a lot of effort to create a vlog. It's just you, or someone else in your business, talking to a camera.
Vlogging is also effortless for your viewers. People want information quickly, and watching a video will always be quicker than reading a block of text.
3. Videos make you more human.
If you think about it, we never really know much about the companies we do business with. Sure, we can look at the photographs on their team page or read their website's About page if we have time, but there's something about a vlog – seeing a human being speaking directly – that's more relatable.
The more human your company is, the more trustworthy you appear and the more customers you will gain. When consumers trust your brand, you strengthen your reputation. To create more trust through vlogging, ask customers or business partners to record themselves giving testimonials.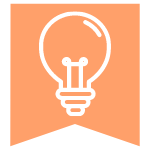 Tip: To find enthusiastic customers willing to provide video testimonials, gather customer feedback through surveys, social media and email. The future is visual.
Cisco predicted that 82% of all internet traffic would be video by 2022 – a number expected to keep increasing. Starting a vlog can keep your business at the forefront of the trend and help you stay on top of marketing best practices.
A Wyzowl survey demonstrated that marketers feel video is essential for their business, with 68% planning to add LinkedIn and Instagram videos to their marketing strategy, and 65% planning to include Facebook videos. A whopping 88% plan to incorporate YouTube videos. 
5. The big shots are vlogging.
Several large companies have made vlogging a key part of their marketing strategy. For example, Adobe utilizes vlogs as guides on specific features of its software, creating certain kinds of creative output and showcasing attendees at its live events. 
The magazine Bon Appétit uses vlogging to make cooking fun and interactive with a cast of characters who appear in its test kitchen. By embracing this medium, the publication brought a more modern take to an old business (print magazines) and kept its brand thriving.
Beyond the business world, vlogs are hugely popular. Celebrities such as Taylor Swift, Jack Black and Zendaya frequently use vlogs to connect with their fans. 
If successful companies and celebrities use vlogs to connect to their audiences, there's no reason your business shouldn't use vlogs in the same way.
6. SEO loves video too.
If people love something, SEO probably loves it too. A search engine's goal is to present users with exactly what they're seeking. And, in recent years, more and more people have been searching for videos. This means that by creating vlogs, you have a greater chance of ranking higher in search results.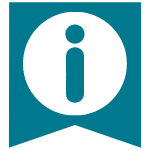 Did you know? While Google remains mysterious about how it ranks websites, experts say that images and video act as content quality indicators, making vlogs a potentially crucial SEO tool.
7. Some things are easier to show than to tell.
Video lends itself to specific content types, including product demonstrations, fashion and beauty how-tos, entertainment and event companies, and charismatic, attractive or funny individuals. 
With creative editing, you can make your vlog content more interesting, helpful and entertaining than articles – and all these characteristics will make your content more shareable.
8. You can reach a larger audience.
Millions of people browse YouTube and other video sites every day and could come across your video. Viewer potential is amplified if your video is shared multiple times as social media content. With very little money, you could potentially reach a massive audience and build brand advocacy.
The rise of video blogging
Vlogging's emergence as a crucial marketing tool began back in 2000. Here's a quick timeline. 
2000: Adam Kontras posted a 15-second video of his trip to Los Angeles on his personal blog in 2000.
2005: When YouTube launched at the end of 2005, the technicalities of uploading and hosting video became straightforward. 
2006: Some of the most popular vloggers, such as iJustine and Philip DeFranco, started their vlogs in 2006. 
2010: The spread of the smartphone in 2010 allowed anyone to become a video creator, removing the final barrier of sophisticated video equipment. 
2015: In 2015, Casey Neistat brought a new level of sophistication to vlogging with upgraded equipment and quality and post-shoot editing. 
2022: By 2022, there were 51 million YouTube channels, according to Tubics.
If you're still wondering if you should start a vlog to promote your business, consider the following vlogging statistics from Vlogging Pro: 
More than 44% of internet users watch vlogs every month.
On average, people spend 100 minutes a day watching online videos.
People watch 5 billion videos on YouTube every day.
Vlogging is a moneymaker; the number of YouTube channels making $100,000 or more has increased by 40% year over year.
Two-thirds of business owners rank video as the most effective form of content marketing.
85% of businesses use video as a marketing tool.
79% of customers say that a brand's video has convinced them to buy.
TikTok has more than 800 million active users.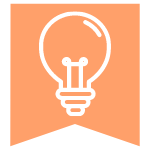 Tip: Consider livestreaming as a way to start video content marketing, especially if your platform is Facebook or Instagram. You can extend your videos' life by recording and uploading them later.
How to start a video blog
Follow these steps to start vlogging:
Determine your content. What are you going to say to and show viewers? Some vloggers plan what they're going to say, while others do it on the fly. If you mess up, you can always do another take, so practice until you have it down.
Get a high-quality camera. You want the video to be clear and the audio to be loud enough without any feedback. If you'll be standing while talking, you might want to get a tripod.
Select your location. Be sure to film in a well-lit location. If you are filming outside, it shouldn't be too windy, crowded or noisy.
Edit your videos. Take out any dead space or mess-ups; add text, images, music and filters to make your video engaging and professional.
Choose your platform. Most vlogging is on YouTube, but you can also use Vimeo, Facebook, Instagram or TikTok (for short videos). If using YouTube or Vimeo, set up your own channel.
Matt Byrom contributed to the writing and research in this article.