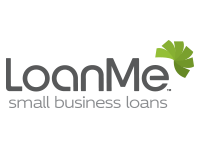 Sponsored by LoanMe, a licensed lender that offers loans to small businesses and sole proprietorships, with loan amounts up to $250,000 in most covered states and also feature same day or next day funding.
If you're hoping to qualify for a small business loan, you should pay attention to your SBSS score. A good SBSS score can make it easier to get the funding your business needs so you're not struggling to get by each month. Unfortunately, many business owners don't know what an SBSS score is. Learn how this score works and the steps you can take to begin improving your score today. 
What is an SBSS score?
The FICO Small Business Scoring Service (SBSS) is one of the main business credit scores. Though FICO is commonly known for tracking personal credit scores, it also has a business credit scoring model. That's the SBSS.
A business credit score is similar to a personal credit score in that it gives lenders a snapshot of your financial responsibility. It shows a lender how often your business pays its bills on time and whether it has a history of defaulting on different types of loans. 
SBSS scores range from zero to 300, and the higher your score is, the better it looks for your business. Since 2012, the Small Business Administration (SBA) has been using this score to prescreen candidates for 7(a) loans under $350,000. If a business doesn't have a score above 140, it is unlikely to qualify for an SBA loan – though there are business loans you can get with bad credit.
What does your SBSS score mean? 
The SBSS score was created via FICO's proprietary automated processes. It's meant to minimize the time and expense of evaluating a small business applicant's credit risk. By making it easier for lenders to evaluate a company's risk, more small business owners can obtain loans faster. It's a powerful and useful tool for lenders interested in working with small business owners.
The SBSS score is a rigorous and standardized way to deliver information about a small business. It's free from bias and time-consuming manual evaluations of a company's financial track record. It differs from other business credit scores due to FICO's long history of evaluating personal credit.
Paying off debt may impact your credit score, because lenders may look at your personal credit history when assessing your business.
Why do you need to know your SBSS score?
You may have never heard of an SBSS score before, despite its importance.
"It's the one credit score all business owners should know, but many have never heard of it because, until now, it's been hard to get your hands on it," said Levi King, co-founder and executive chairman of Nav, an online credit monitoring service that provides small business owners with their SBSS score.
"Banks aren't required to disclose that they use the FICO SBSS score, and very little information exists about it online," King said. "More lenders are using it because it helps them make faster, more accurate lending decisions. This affords them the time to make decisions in hours, not days."
Other main business credit scores include the Dun & Bradstreet Paydex score, the Experian business score and the Equifax business score. Dun & Bradstreet assigns credit scores on a scale of zero to 100, with 80 considered a good score. Experian also has a rating system that ranges from zero to 100, with 70 being a good score.
Unfortunately, there is little consistency when you try to compare the meaning of a score from one credit rating agency to another. All the scores are based on proprietary algorithms, so it can be difficult to pin down what goes into them and their relevance to one another. However, the SBSS score has the closest relationship to your personal credit history, so improving your personal FICO score is one of the best ways to boost your business's SBSS score.
The age of your company, its cash flow and business assets can also affect your SBSS score. Get savvy about your SBSS score as soon as possible so you'll be ready when it's time to apply for a loan.
What's a good SBSS score?
The FICO SBSS score, which ranges from zero to 300, is used by the SBA to prescreen loan applicants. Because the SBSS score is now so widely used, it is possible to find out your score through an online credit monitoring service. 
Thousands of lenders use SBSS scores to determine if they should grant loans or lines of credit to small enterprises. Each lender may have a different cut-off value, but generally, a score over 160 or 180 is considered strong enough to secure a loan under $1 million. A lower score may qualify you for a smaller loan. [Find out the best type of business loan for your company.]
The SBSS score is beneficial to small businesses and lenders eager to work with them. It allows lenders to achieve a more profitable small business credit portfolio and make better, more consistent decisions around their lending.
How is your SBSS score calculated?
FICO's SBSS score takes into account collections management, data reporting, billing tracking, business services and other factors. Though FICO will not reveal all the factors that go into the SBSS score, the business owner's personal FICO score is one of them. The scoring also uses an analysis of pooled data from FICO clients.
There are two main categories used to calculate your SBSS score:
Commercial data about the business, such as payment history on previous credit obligations
Data about the business principal(s), such as financial data or personal credit history
The commercial data may include details about the business from the loan application. It may also be based on financial statements provided by the company, such as audited accounts or management accounts. 
The SBSS score is generated by looking at a combination of personal and business credit history and includes the business's history of paying vendors and lenders. This means a brand-new company with no business credit history will have a lower SBSS score since it relies on personal credit history alone. 
How do you improve your SBSS score?
Now that you understand your SBSS score and why it matters, how can you improve it? Here are three tips to get started.
1. Pay your bills on time.
Your payment history accounts for a significant chunk of your credit score, so the best way to improve it is by paying your bills by their due date each month. This means paying your suppliers on time, or even early, and staying on top of your personal bills. 
2. Reduce your credit utilization rate.
Another factor that influences your credit score is your credit utilization rate. This is the percentage of your available credit that you're using. For instance, if you have $50,000 in available credit and used $40,000, your credit utilization rate is 80%. Ideally, you should try to keep this rate below 30%.
3. Use good accounting practices.
You should use good accounting practices to avoid cash flow problems in your business. Adequate cash flow will make it easier to pay your suppliers on time and manage your day-to-day financial obligations.
The right accounting software can make it simpler to manage your company's finances. Check out our reviews of the best accounting software for small businesses.
If you're not ready for a bank loan but are seeking alternative lending, it would be wise to verify if the lender reports on-time payments to the credit bureaus. Monthly reporting to the credit bureaus may help improve your SBSS credit score.
Source interviews were conducted for a previous version of this article.