Xfinity Review

Xfinity from Comcast provides high-speed internet service to home-based businesses. While Comcast Business provides service to offices, retail outlets and other businesses, Xfinity is the residential arm of Comcast that home-based businesses can use for their high-speed internet needs. Xfinity offers its services in 40 states across the U.S., including California, Illinois, Michigan, Texas, Pennsylvania, Florida, Minnesota and Colorado. Some of the larger metro areas it operates in are Houston, Chicago, Miami, Philadelphia,  Minneapolis, San Jose and Denver.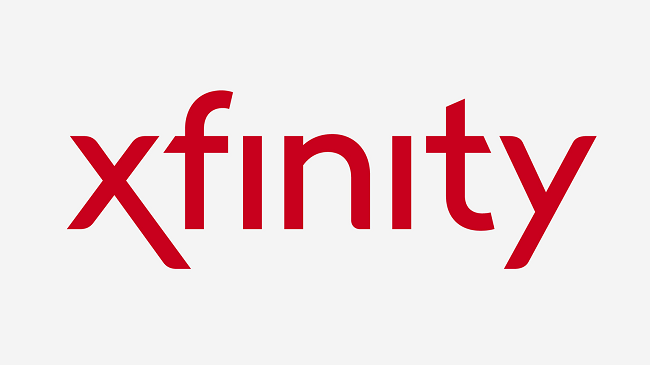 Xfinity
The Verdict
Xfinity from Comcast is a residential ISP that provides high-speed internet to home-based businesses. Its service plans' internet speeds range from 25 to 2,000 Mbps.
Plan Structure
Xfinity offers a wide range of service plans that vary in speed and price, with download speeds ranging from 25 Mbps to 2 Gbps. However, note that not all service plans are available in all areas. Some of Xfinity's service plans with faster internet, such as its 1 and 2 Gbps packages, are only available in select cities.
Overall, Xfinity offers six different service plans based on download speeds:
25 Mbps: This is the starter internet plan. It is good for use with up to five devices at a time and designed for residential and home-based businesses that have light streaming needs, such as streaming and downloading shows and music.
60 Mbps: This plan is also good for use with up to five devices at a time. It allows for a bit more streaming uses.
100 Mbps: This plan is good for use with up to eight devices at a time. It allows multi-device streaming and the ability to download large files.
150 Mbps: This plan is good for use with up to 11 devices at a time and allows multi-device HD streaming. It is also good for homes that, in addition to their business needs, use internet service for multiplayer gaming.
250 Mbps: This plan is good for use with more than 12 devices. It provides extreme speed and allows for heavy usage activities.
1,000 Mbps: You can use this plan with unlimited devices. It provides a complete Wi-Fi experience and is ideal for home-based businesses that have a lot of smart devices.
2,000 Mbps: Similarly to the 1,000 Mbps plan, this option is good for use with unlimited devices and can handle all internet needs, whether they are for your home-based business or residential needs.
Some of the plans require a contract, but no contracts are required with the 25, 60, 100, 150 and 250 Mbps service plans. However, prices do drop with a one-year commitment. The 1 and 2 Gbps service plans require a 24-month commitment.
If you rent an Xfinity gateway, which is a modem and router all in one, Wi-Fi is included in your service. However, if you choose to purchase your own modem and router, Wi-Fi is not included. If you do decide to purchase your own equipment, be sure to check that it is compatible with Xfinity. Not all equipment works with this internet service. In addition to the gateway, Xfinity offers xFi Pods, which can extend the Wi-Fi throughout your home to ensure there are no dead spots.
Xfinity's Wi-Fi lets you connect any device to the internet. The system allows you to monitor your Wi-Fi to see which devices are online and how long they've been on. In addition, you can pause Wi-Fi for any device on your network. The Wi-Fi username and password can be customized, and you can receive alerts when unknown devices connect to the system.
For your home needs, the Wi-Fi includes parental controls. This includes the ability to set timers on when certain devices can be online and limit the websites that can be accessed.
In addition to the Wi-Fi, all of the service plans include Norton Security Online software. It is designed to protect against viruses, ransomware, malware and other online threats. For an extra cost, you can add Norton Wi-Fi Privacy to your service. This helps keep your information secure when you are connected to public Wi-Fi.
For those interested in more than just internet service, Xfinity offers a host of other services. Its television services have more than 260 channels, while Xfinity Voice provides home telephone service. Xfinity also offers a total home security solution. If you bundle any or all of these solutions with your internet service, your per-service cost will drop.
Pros and Cons
Pros
One big plus with Xfinity is that it has such a wide range of service plans and speeds that can fit all of your home-based business and residential service needs. Whether you have a one-person home business that doesn't require lightning-fast internet or a larger operation with employees accessing cloud-hosted services and downloading large files inside your house, Xfinity has a plan that can serve your needs. This variety in plan choices is important because you want to ensure you have enough internet speed for everyone in your house. This includes your employees as well as your family.
Xfinity includes online security software for no additional cost. Ensuring all of your devices are protected from viruses and malware is critical in this day and age. Having access to this type of software for no cost could be a nice saving for some home-based businesses.
Another aspect of Xfinity we liked is that not all of the plans require long-term contracts. While you do save some money by committing to at least a year of service, it isn't a requirement for most of the service plans. This could be helpful to small business owners who aren't sure they will be operating out of their house for the long term, as you aren't committing yourself to a service plan that you might not need for the long term.
We were also impressed with the large footprint of its gig-speed services. Its 1 Gbps service has been rolled out in more than 100 cities and counties across the country, while its multiple gig-speed services are available in nearly 50 cities and counties nationwide. Many of the other services we examined don't offer these high speeds in so many communities.
Cons
The biggest downside to Xfinity is its customer service reputation. Comcast is well known for providing less-than-stellar customer service. Review websites are filled with complaints from dissatisfied customers. Overall, Comcast has had more than 28,000 complaints filed against it with the Better Business Bureau in the past three years. While not all of those complaints were in regard to the internet service, it does speak to the number of problems that customers have had with the company.
Another minor negative is that you have to pay extra for the gateway, which is needed for Wi-Fi service. Not all of the internet service providers we examined charge for this equipment.
Different Internet Types Offered
Xfinity combines fiber optic and coaxial cable connections to provide its residential high-speed internet service. The company runs fiber optic lines from its main servers to nodes, connection points located in different communities and neighborhoods. Xfinity then runs coaxial cable lines from those local nodes to the surrounding homes. This type of connection allows Xfinity to provide speeds of up to 2 Gbps in some areas.
Here is how the two different internet connections differ:
Fiber Optic
Xfinity's fiber optic connection transfers data via optical fibers. Fiber optical cables are basically extremely thin glass strands. Each strand is made up of core, cladding and buffer coating. These lines convert electrical signals that carry data into light. That light is then transmitted back and forth between the servers and nodes. Fiber optic connections currently allow the highest internet speeds. Xfinity uses it to offer speeds up to 2 Gbps.
Coaxial Cable
Coaxial internet connections rely on the same cables that provide cable television services. These cables are large enough to send both the cable and internet services through them simultaneously. The cable runs from outside your home into a wall jack. You then connect a separate coaxial cable from the wall jack to your modem. This connection allows you to be online, watch TV and talk on your home VoIP phone simultaneously. While many coaxial cable connections only allow speeds up to 1 Gbps, Xfinity uses its hybrid fiber optic/cable connection to provide download speeds up to 2 Gbps.
Support
Overall, we were satisfied with the service we received from Xfinity. To test the quality of support, we contacted the company by phone and live chat, posing as a home-based business owner interested in internet service.
When we reached out by phone, we initially had to answer a bunch of recorded questions before we were connected the appropriate person. As soon as we were transferred to the appropriate department, we did not have to wait on hold for anyone to answer our call.
While the representative we spoke to was friendly, she didn't provide us with as thorough answers to our questions as we would have liked. During our call, we discussed the different service plans, Wi-Fi options, online security software and installation requirements. While she was able to answer all of our questions, we would have appreciated a little more detail in her answers. She left us with an impression that our call wasn't very valuable to her. She also didn't offer to follow up with us by email or send us more detailed information, both of which many of the other providers we spoke with did.
One area of the Xfinity support we were impressed with was what we received from the live chat. Instead of having to wait for an available support representative, we were immediately connected to an agent who could help us. She answered our questions promptly and thoroughly. Live chat services can often leave you frustrated with the time it takes to get answers and the lack of knowledge in those answers. That wasn't the case at all with the live chat support we received from Xfinity.
Xfinity provides its customers phone support 24/7, 365 days a year. Additionally, the Xfinity website has a ton of valuable resources, including live chat, FAQs for each of its services, and how-to guides on getting your service up and running. It also has a speed test tool that allows you to test your internet speed anytime.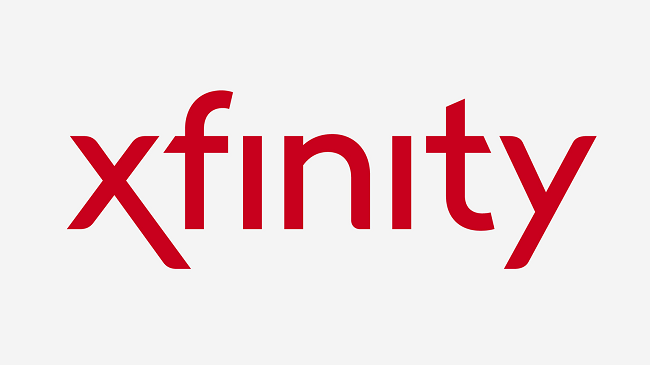 Xfinity
The Verdict
Xfinity from Comcast is a residential ISP that provides high-speed internet to home-based businesses. Its service plans' internet speeds range from 25 to 2,000 Mbps.
Chad Brooks is a writer and editor with more than 20 years of media of experience. He has been with Business News Daily and business.com for the past decade, having written and edited content focused specifically on small businesses and entrepreneurship. Chad spearheads coverage of small business communication services, including business phone systems, video conferencing services and conference call solutions. His work has appeared on The Huffington Post, CNBC.com, FoxBusiness.com, Live Science, IT Tech News Daily, Tech News Daily, Security News Daily and Laptop Mag. Chad's first book, How to Start a Home-Based App Development Business, was published in 2014.