Biz2Credit Review

Biz2Credit is a marketplace lender that offers small business owners a variety of financing options. You can get access to term loans of up to $250,000, working capital financing of up to $2 million and commercial real estate funding of up to $6 million. Biz2Credit provides fast funding, lists transparent pricing and offers discounts, making this company our choice for the best marketplace lender.

Biz2Credit
The Verdict
Biz2Credit offers flexible small business loans with repayment terms ranging from 12 to 36 months, low interest rates and transparent pricing. Biz2Credit's lending platform can provide financing from $25,000 to $6 million.
Biz2Credit
| | |
| --- | --- |
| Collateral | 9.0 |
| Online application | 9.0 |
| Quick funding | 6.0 |
| Strict credit requirements | 7.0 |
| Variety of loan types | 9.0 |
| Editor's score | 8.0 |
Pricing: Rates and Terms
Term Loans
Biz2Credit is transparent about its rates for different loans. For example, term loans have simple interest, which means the interest is not compounded, thus saving you money by lowering the overall rate. Biz2Credit term loan rates start at 8.99% and vary based on your credit score and other factors. The minimum requirements for getting approved for a Biz2Credit term loan are generating at least $250,000 in annual revenue, having a credit score of 660 or higher, and being in operation for at least 18 months.

Biz2Credit charges a $250 underwriting fee if you get funded. However, there are no application fees or hidden charges. Repayment is weekly or biweekly, which means you don't have to worry about a monthly lump sum.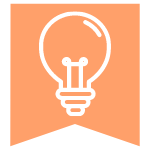 Tip: Borrowers who link their business bank account with Biz2Credit get a discount on the loan.
Biz2Credit term loans range from $25,000 to $250,000 and have repayment terms of 12 to 36 months. In addition to offering direct funds, Biz2Credit has a network of partner lenders it can match borrowers with. Your account information stays with Biz2Credit, making it easy to get more funding as you grow. We like that you have the option to shop your loan to a network of lenders.
Working Capital Loans
With Biz2Credit's working capital loans, business borrowers can access as much as $2 million in funding. Payment terms can be daily, weekly or biweekly, and come from your business receipts. Biz2Credit can approve a working capital loan application in one day and fund the loan within 72 hours. To qualify for the lender's working capital loan, you need an annual revenue of at least $250,000, a credit score of 575 or higher, and at least six months in operation.
Commercial Real Estate Loans
Through Biz2Credit's commercial real estate program, small business owners can borrow anywhere from $250,000 to $6 million for real estate purchases. The interest rates on these loans start at 10%, and business owners can qualify in 48 hours. Terms on the loans range from 12 to 36 months. To qualify for a commercial real estate loan from Biz2Credit, you need the following:

Loan Process
In addition to having transparent and favorable pricing and terms, Biz2Credit loans are easy to apply for and quick to be approved. Here's more about the requirements, terms and conditions with Biz2Credit term loans.
Biz2Credit has a multistep loan application process that starts with you creating an online profile. The company says it takes under a minute to provide basic business information. After that, you upload your documentation, which takes about four minutes, according to Biz2Credit. You can work with a Biz2Credit loan specialist or submit your application to get an approval decision, usually within 24 hours.
Terms
Biz2Credit offers loan terms of 12 to 36 months, thus providing business owners with a lot of flexibility and support at different growth stages. This alternative lender also provides a lot of online calculators to help you determine which loan product is right for you. The business loan calculator can prove valuable when you're shopping for a business loan. Biz2Credit also has another feature that other online lenders don't offer: Its "Virtual CFO" tool analyzes your financial data to give you tips for improving your business.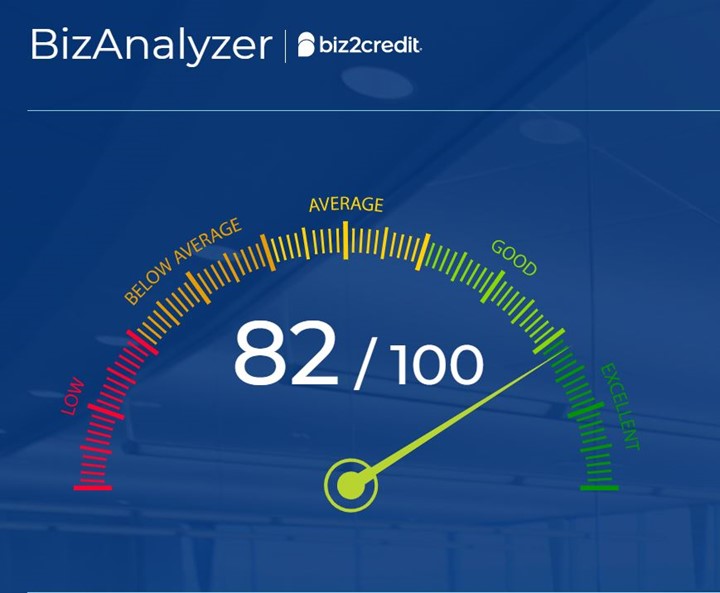 Collateral
Biz2Credit business term loans are unsecured, which means you do not need to put up collateral to secure the loan. However, the company does require a personal guarantee, which means you're liable if your business doesn't pay back the loan.
Time Until Deposit
This alternative lender takes pride in a quick application process and turnaround time for approval. After filling out an online application, which Biz2Credit said takes around five minutes, you'll have a decision within 24 hours. If you are approved, funding can happen within 72 hours.
Special Documentation
Biz2Credit doesn't specify which documents you need to apply for a term loan, but it's a good idea to have your financial information – including business bank statements, tax information, proof of business ownership and a government-issued ID – at the ready to speed along the process.
Biz2Credit Pros
Biz2Credit's flexible terms, low interest rates and lack of a collateral requirement make this lender a good option for small business owners who need capital to operate and grow their business. Biz2Credit requires a business to have more than $250,000 in annual sales, so this lender isn't for small startups. However, it should cover a large portion of small businesses, especially because you need to have been in business for only 18 months.
We like that Biz2Credit uses simple interest, which tends to be cheaper than compounding interest. The ultimate amount you pay still depends on your credit score. Biz2Credit boasts a quick application process, which is attractive for time-strapped business owners, and the company offers discounts if you connect your business checking account. That provides an additional way to save on the loan, and it's something not all Biz2Credit rivals offer. You should have a decision within 24 hours and funding in 72 hours, depending on the loan. Biz2Credit is also very transparent about its pricing and the terms of its loans, and it has an A+ rating with the Better Business Bureau. That takes a lot of the guessing out of shopping for a loan and is another reason Biz2Credit is one of our best picks.
In addition to offering a variety of small business funding options, Biz2Credit is an approved Paycheck Protection Program lender. PPP loans were issued at the start of the pandemic, providing small business owners with forgivable loans if they used them to keep staff on the payroll. These loans have proved very popular, but the application process can be cumbersome. Biz2Credit streamlines the process with its online application, which was a bonus to us.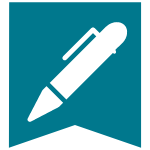 Bottom line: Biz2Credit uses simple interest, streamlines the application process and has an A+ rating with the Better Business Bureau.
Biz2Credit Cons
Biz2Credit is a good marketplace lender for small business owners, but there are some limitations to consider. For starters, you need more than $250,000 in annual sales, which will shut out some business owners. Biz2Credit's term loan also has a credit score requirement of 660, which is higher than the minimums for some other lenders. But because of this, you get lower interest rates. Although you need to be in business for only 18 months for Biz2Credit's term loan and six months for its working capital loan, the revenue threshold will prevent startups from being approved. The loan terms are only 36 months, which is short compared with some rivals. If your business doesn't meet this criteria, it might be worth exploring growing small business capital without a loan. 
Another drawback is the lack of information about documentation on Biz2Credit's website. Small business owners are often short on time, so the more information they know ahead of time, the less scrambling they will need to do.

Biz2Credit
The Verdict
Biz2Credit offers flexible small business loans with repayment terms ranging from 12 to 36 months, low interest rates and transparent pricing. Biz2Credit's lending platform can provide financing from $25,000 to $6 million.

Donna Fuscaldo
business.com Staff
Donna Fuscaldo is a senior finance writer at business.com and has more than two decades of experience writing about business borrowing, funding, and investing for publications including the Wall Street Journal, Dow Jones Newswires, Bankrate, Investopedia, Motley Fool, and Foxbusiness.com. Most recently she was a senior contributor at Forbes covering the intersection of money and technology before joining business.com. Donna has carved out a name for herself in the finance and small business markets, writing hundreds of business articles offering advice, insightful analysis, and groundbreaking coverage. Her areas of focus at business.com include business loans, accounting, and retirement benefits.