Fora Financial Review
Fora Financial provides a wide range of funding options to small businesses, quick funding turnaround and merchant cash advances of up to $500,000. Its relaxed requirements and qualifications make it ideal for small businesses that can't qualify with a traditional bank, which is why Fora Financial is our pick as best lender for small businesses.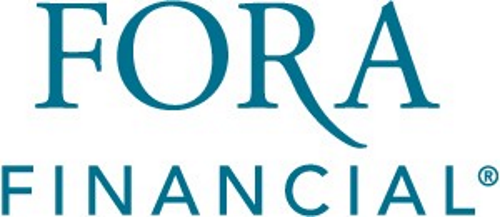 Fora Financial
The Best Business Loan and Financing Options of 2021
The Verdict
Instead of a traditional interest rate, Fora's interest is a set amount on top of the principal. For this reason, and its impressive customer service and rate structure, Fora Financial earns our pick for best small business lender in 2020.
To view all our recommendations for small business financing, visit our best picks page.
Pricing: Rates and Terms
Fora doesn't operate with traditional interest rates. Instead, you pay a fixed amount based on your financial situation. Loan amounts range from $5,000 to $500,000, depending on the type of loan you apply for. This model allows small business owners to have a clear understanding of exactly what they owe and work up to that total amount.
Fora is one of the few companies we reviewed that doesn't charge any additional fees. You are only required to pay off the loan's principal and the set interest amount. This is a unique and compelling aspect of Fora's service.
Fora's overall loan terms are relatively short. You're looking at a repayment length of up to 15 months. This means you can quickly access and pay back your loan – heavy debt won't beleaguer your books for much longer than a year.
If you opt for a merchant cash advance loan, there is no set payback schedule. Instead, you'll be charged a percentage of your overall credit card sales until the loan is fully paid off. Fora's only requirement that differs from a standard loan is that your business must earn at least $5,000 in credit card sales each month. This benchmark, according to Fora, ensures that your business has the necessary income to pay off the loan.
Regardless of which loan you apply for, you'll be entering into an unsecured loan, meaning you don't have to put up collateral. This gives your business more financial flexibility and legal freedom. Once you reach an agreement with Fora, a payment plan will be set up and money will automatically be deducted from your business's checking account. Payment will come out on a daily or weekly basis, depending on your loan agreement and what works best for your business. You can pay back the loan in full at any time – there are no prepayment penalties. In fact, early payoff could qualify you for a discount on the remaining balance.
Fora Financial Features
There are many aspects of Fora's process and loan options that make it our best pick for small business loans. Here's how it works in each area.
Application Process
Fora has a quick online application process. It only takes 24 hours to find out if you'll receive funding. If you get approved for a loan, Fora provides funding 72 hours afterward. This is a longer wait time than you'll find with some other services, but still short considering that it requires no collateral and relatively little paperwork.
You can fill out an application either online or over the phone. The application asks for basic information, like your business's name, email address, phone number, monthly gross sales and time in business. From here, you'll have to provide three of your business's most recent bank statements. Depending on your financial situation, you may have to submit a month-to-date bank statement, tax returns, a profit and loss statement, or a balance sheet.
Terms
Fora Financial's loan terms go up to 15 months, making it one of the shorter-term lending options of the companies we reviewed. This quick funding means you can qualify for a certain amount and pay it back without the burden of a fluctuating or excessively high interest rate.
Qualifications
To qualify for a loan from Fora, you must have been in business at least six months, have $12,000 in gross monthly sales and have had no bankruptcies. For merchant cash advances, the same qualifications apply, only you need $5,000 in monthly credit card sales.
When we spoke to Fora representatives, they told us that the company gives the most weight to gross monthly sales when considering loan applicants. Because Fora doesn't operate with traditional interest rates, it wants to gauge your monthly revenue to establish that you're capable of paying back the loan. The other two requirements from Fora ensure that your business is stable and healthy enough to take on debt.
Collateral
Fora loans are unsecured, meaning you don't have to put up any collateral. Unlike most lenders, Fora doesn't even require a personal guarantee, which is a legally binding agreement that you'll be personally responsible for the loan if your business defaults. This sets Fora apart from competitors as a lender with relaxed requirements and quick capital options.
Time Until Deposit
Once you complete the application, you can be approved within 24 hours. If you are approved for a loan, Fora can transfer the funds as soon as 72 hours after the agreement is signed. This is longer than some other companies we reviewed take, but the lenient requirements and qualifications make up for this. If you need a faster deposit, you should check out cash advance companies or lenders that can provide same-day funding, such as LoanMe.
Special Documentation
Fora doesn't require a lot of advanced documentation for you to secure a loan. Initially, alongside your application for the loan, you'll have to submit three months' worth of bank statements to verify your gross monthly income. The lender may request additional documentation, like a month-to-date bank statement, tax returns, a profit and loss statement, or a balance sheet.
You'll also need a driver's license, a voided check and proof of ownership of the business to finalize the loan. This is more documentation than some companies require, but significantly less than the services that run credit checks. Having all your documentation ready before you apply (or while your application is being reviewed) can speed up your overall loan process.
Fora Financial Pros
Fora Financial is a national organization that can provide small business loans and merchant cash advances for up to $500,000 within 72 hours of approval. The company was founded a decade ago, and it has since funded more than 20,000 businesses across the United States. It serves all the major industries, from construction to medicine.
Part of Fora's appeal as a lender is its versatility. On its website, it breaks down its loan products into two main categories: merchant cash advances and small business loans. These two main types of loans function as basic agreements for quick cash and small business financing options. However, Fora offers more specific versions as well, including equipment financing, SBA loans, inventory loans and bridge financing. This makes Fora a viable solution for a wide variety of small business expenses.
You can use Fora's basic small business loan for nearly any business expense, including marketing, covering payroll, expanding the business, managing cash flow, purchasing inventory, issuing renovations, filing taxes and hiring new workers. If you don't need a specific type of loan, like equipment financing, this is a compelling capital option compared to the strict requirements of traditional banks.
Merchant cash advances are best suited for businesses with high credit card sales. Fora can advance funds and then take a percentage of your future credit card sales to repay the loan. This agreement tethers the loan to your future sales, which means you pay a lower amount when sales are down and a higher amount when sales are up.
Fora Financial Cons
The only basic limitation that emerged in our research on Fora Financial is the recommended $12,000 per month in gross sales. Technically, your business only needs to have been established for six months to qualify, but this monthly benchmark is higher than some small businesses can meet, especially such new ones.
We also found some negative customer reviews of the company. These reviews can be difficult to judge, as each situation is specific to the agreement (or lack thereof) between Fora and the small business. What stood out, however, is that Fora didn't address two of its six negative reviews on the Better Business Bureau's site and only addressed some of the negative reviews on Google.
Reputation and Customer Service
Fora's customer service is among the best of any company we reviewed. We posed as small business owners to speak with a Fora sales representative. The representative was polite and able to handle our wide range of questions, which included general loan topics and questions specific to Fora. If we asked a question he felt he couldn't answer comprehensively, he was willing to direct us to other specialists who could.
At no point did the representative push us to fill out an application or provide information about our business, nor did he try to make a sale. He was genuinely interested in helping us understand the various aspects of the Fora underwriting process and what we would need to qualify. Fora didn't even press us for more contact information. The entire experience was relaxed and informative, and we left the conversation knowing more about Fora's process and what it looks for from small businesses.
Fora also has a good online reputation. As of May 2020, the Better Business Bureau accredits this business and scores it with an A+. It has had four complaints closed in the past three years, though, and it scores 2 out of 5 stars on seven customer reviews. On Google, the company has 3.3 out of 5 stars. There are more than 121 Google reviews attesting to Fora's quality as a company and lender. Fora took the time to respond to some of these reviews, apologizing for negative experiences and working with customers to resolve issues. It also thanked customers for positive reviews.
Several other review websites provide a look into Fora's customer service aspects. This wealth of feedback gives potential customers a good idea of what it would be like to partner with Fora on a small business loan.
Editor's note: Need a loan for your business? Fill out the below questionnaire to have our vendor partners contact you with free information.

Image Credit: Dutko / Getty Images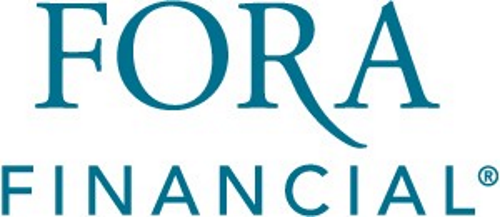 Fora Financial
The Best Business Loan and Financing Options of 2021
The Verdict
Instead of a traditional interest rate, Fora's interest is a set amount on top of the principal. For this reason, and its impressive customer service and rate structure, Fora Financial earns our pick for best small business lender in 2020.
Simone Johnson is a business.com and Business News Daily writer who has covered a range of financial topics for small businesses, including on how to obtain critical startup funding and best practices for processing payroll. Simone has researched and analyzed many products designed to help small businesses properly manage their finances, including accounting software and small business loans. In addition to her financial writing for business.com and Business News Daily, Simone has written previously on personal finance topics for HerMoney Media.