SBG Funding Review

SBG Funding is an alternative lender that provides small businesses with several different funding options, including standard loans, business lines of credit, equipment financing and invoice financing. SBG provides quick funding and favorable loan terms with no additional fees, which is why we selected it as the best alternative lender for flexible terms.

SBG Funding
The Verdict
SBG Funding is the best alternative lender with flexible terms. It offers businesses up to $5 million in financing and repayment terms up to five years, and it does not charge any prepayment penalties.
Nobel Funding
| | |
| --- | --- |
| Collateral | 9.0 |
| Online application | 9.0 |
| Quick funding | 9.0 |
| Strict credit requirements | 7.5 |
| Variety of loan types | 9.0 |
| Editor's score | 8.7 |
Pricing: Rates and Terms
SBG Funding's rates and terms are based on the type of small business loan you are applying for, but you can expect flexible terms with each of SBG Funding's loans.

Term Loan
SBG Funding offers small business owners term loans that range up to $5 million. Repayment terms can be as short as six months or as long as five years. We like that you have the option to make your payments biweekly (you can still pay monthly, of course) and that you can borrow from such a wide range of amounts.
Rates on SBG's small business loans start at 1.75%. Getting that rate will depend on your credit score. The higher your credit score is, the lower your interest rate will be. SBG Funding is willing to work with borrowers who have low credit scores. While you will pay more if your credit is challenged, SBG does not use your credit score as the only criterion it bases its final decision on. SBG says it has an approval rate of 85% with its term loans. A decision can be made in 24 hours. What's also nice about using SBG Funding for your small business loan needs is that you pay off the loan early and not be hit with a prepayment penalty.
Business Line of Credit
SBG Funding offers a business line of credit for small business owners who want the convenience of having a loan they can draw on when they need it and only paying interest on what they use at any given point. It can extend up to $150,000, with repayment terms lasting from six months to two years. Many lines of credit have shorter repayment terms or are less flexible. Similar to SBG Funding's term loans, you get a decision in 24 hours. You can make your payments weekly or monthly.  The interest rate on business lines of credit also starts at 1.75%.
Equipment Financing
If your business relies on pricey equipment to operate, SBG Funding can help you finance the purchase of essential machinery or tools you need to sustain or grow your business. With its equipment financing program, business owners can finance 100% of the purchase and pay it back over one to seven years. Payments are made monthly, and there's no prepayment penalty. SBG typically makes a decision in 48 hours and charges rates starting at 3.75%.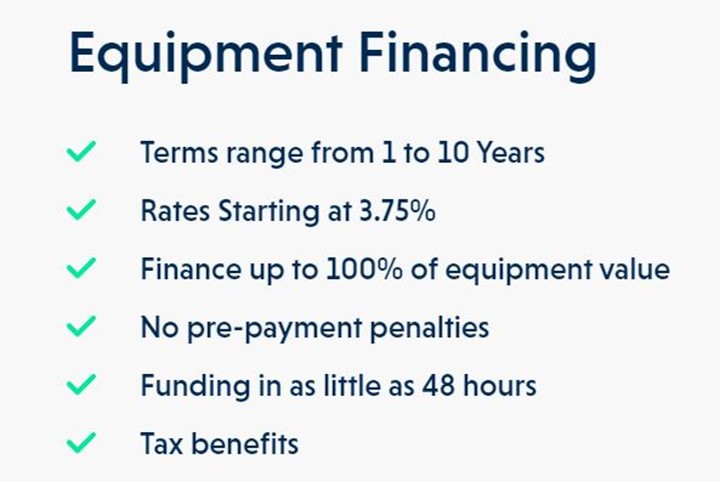 Invoice Financing
For business owners who don't want to wait for unpaid invoices, SBG Funding offers invoice financing. You can fund up to 90% of an invoice's amount, which is high for the industry. Rates start at 0.25%, and you will hear back from SBG Funding with their final decision within 24 hours. SBG lets you choose between weekly or monthly payment options.
Bridge Capital
A business bridge loan is a short-term loan that is quick to fund. SBG Funding's bridge loans extend up to $1 million, the repayment terms range between six and 24 months, and you can pay your loan installments weekly or monthly. Rates start at 1.92% depending on your credit score, and you can find out if you qualify within a day of submitting your loan application.
Loan Process
SBG Funding's application process is quick, and the overall qualification criteria are reasonable for small business owners.
You can apply for a loan with SBG Funding by filling out an application online or calling the lender and applying over the phone. You'll need to provide personal information, including your full name, date of birth, email address, etc. You'll also be asked to provide details about your business, including the federal tax ID number for your business; the type of legal entity your business is; the industry it is based in; the state it is based in; and your company's business address, phone number, and email address. You'll then be asked to upload documentation, including your annual business revenue, average daily bank balance and monthly credit card sales. SBG Funding will also want details about your business's location, including the property management company's name, phone number and how much your monthly rent is. You'll have to provide documentation to verify this information.
Qualifications
To qualify for a loan from SBG Funding, you must be in business at least six months, have a credit score of at least 500 (SBG Funding will conduct a credit check to verify that your FICO score is above 500), have $10,000 in monthly revenue and provide six months of business bank statements.

Collateral
SBG Funding loans are unsecured, which means you do not need to put up collateral. However, SBG Funding may require you to sign a personal guarantee. This holds you personally liable if your business doesn't pay the loan back.
Time Until Deposit
It takes up to 24 hours to hear back if your loan application has been approved. Once you've been approved, you can expect funding within 12 to 48 hours. This is a quick turnaround time, especially for the loan amounts SBG Funding advertises.
Special Documentation
In addition to the documentation requirements specified earlier, you may need to provide copies of your tax returns. SBG Funding mentions that it requires some tax information on its one-page loan application, although it doesn't specify whether you need to submit tax returns. Lenders, however, often need to see other verifying information, besides bank statements, to base its underwriting decisions on.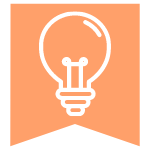 Tip: Depending on your business's financial situation, we recommend that you talk with an SBG Funding representative to find out exactly what documentation you should have ready before you apply for a loan.

SBG Funding Pros
SBG Funding is a good option for business owners seeking flexibility. We like that it has several loan types to meet the needs of business owners. If you have a short-term need for capital, you can choose invoice factoring. If you are looking for a term loan with fixed monthly payments, SBG offers that, too.
It is also attractive due to its quick approval and funding times, which are far more speedy than that of other lenders we evaluated. We also like that you can grow with SBG Funding, thanks to its flexible terms. You can get a short-term quick loan or opt for one that lasts five years.  
SBG Funding Cons
SBG Funding requests quite a bit of information from applicants, such as your federal tax ID, your business's yearly revenue, average daily bank balance and monthly credit card sales. If you want a more simple application process, you might want to consider Fundbox.
Other drawbacks are that SBG Funding requires your business to have $10,000 in monthly revenue to qualify for a loan, which can be difficult for certain small businesses, and depending on your credit score, a loan from SBG Funding may come with a hefty interest rate. It pays to do a careful analysis in which you weigh your need for money now versus the long-term costs of a business loan.

SBG Funding
The Verdict
SBG Funding is the best alternative lender with flexible terms. It offers businesses up to $5 million in financing and repayment terms up to five years, and it does not charge any prepayment penalties.

Donna Fuscaldo
business.com Staff
Donna Fuscaldo is a senior finance writer at business.com and has more than two decades of experience writing about business borrowing, funding, and investing for publications including the Wall Street Journal, Dow Jones Newswires, Bankrate, Investopedia, Motley Fool, and Foxbusiness.com. Most recently she was a senior contributor at Forbes covering the intersection of money and technology before joining business.com. Donna has carved out a name for herself in the finance and small business markets, writing hundreds of business articles offering advice, insightful analysis, and groundbreaking coverage. Her areas of focus at business.com include business loans, accounting, and retirement benefits.