Noble Funding Review
Noble Funding is an alternative lender that makes borrowing money straightforward. The company offers term loans of up to $500,000 for three to five years and short-term bridge loans of up to $2 million. Starting rates and requirements for applicants are on par with similar funding providers in this space. What makes Noble Funding shine, however, is its emphasis on transparency, personalized assistance and lack of fees, making it our best pick for a lender for businesses prioritizing customer service.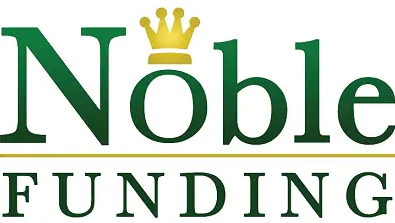 Noble Funding
The Verdict
Noble Funding puts customer service first. You can borrow up to $500,000, receive funding quickly and access ongoing support. Noble has been accredited by the Better Business Bureau for years and has more than 100 positive reviews on Trustpilot.
Noble Funding Editor's Score: 8.9/10
| | |
| --- | --- |
| Collateral | 9.0 |
| Fast funding | 8.5 |
| Loan variety | 9.2 |
| Easy approval  | 8 |
| Customer service | 9.8 |
Why We Chose Noble Funding as the Best for Customer Service
Procuring funding is a major challenge for many business owners. Often, businesses search for financing when times are tough, which adds further stress to the process. This is why it's important to find a lender that acts as a partner and doesn't simply exist to collect interest payments. Noble Funding stands out from competitors by setting realistic expectations for potential customers, even turning them down quickly when the lender doesn't think it's possible to make a fair deal. In our view, this honesty — along with the company's dedicated assistance for businesses it does award loans to — makes Noble Funding the best business financing provider when it comes to customer service.
What We Like About Noble Funding
Noble Funding representatives provide a quick initial estimate for funding, so you know immediately whether or not the company can meet your needs.
The lender offers a variety of loan types.
The company forgoes many of the fees that other financing providers charge..
What We Don't Like About Noble Funding
Compared to rival lenders, Noble Funding maintains stricter application requirements that may exclude smaller businesses or startups.
Noble Funding doesn't offer term loans with payback periods of fewer than three years.
Loan Types and Rates
Noble Funding provides a number of loan types, including term loans, bridge loans, accounts receivable lines of credit and unsecured loans. Rates and terms are competitive with many similar funding providers we reviewed.
Term Loans
One of Noble Funding's flagship products is a term loan for small businesses. These longer-term loans are a good alternative to lines of credit because they have fixed repayment terms and lower rates. Noble Funding refers to this product as a Bank Lite loan because it features monthly payments and no prepayment penalties.
Noble Funding's term loans range from $75,000 to $500,000, with repayment schedules of three to five years. Annual interest rates start at 8.99%, and collateral is not required. The approval process takes two to three days, with funding shortly thereafter. To qualify, you need a credit score of 650 or higher, a positive net income at your business for one of the last two years, and no history of bankruptcies. Applicants must have been operational for at least 18 months, and Noble Funding generally prefers to work with businesses that have at least $200,000 in annual revenue. These loans are a good option to refinance a merchant cash advance loan.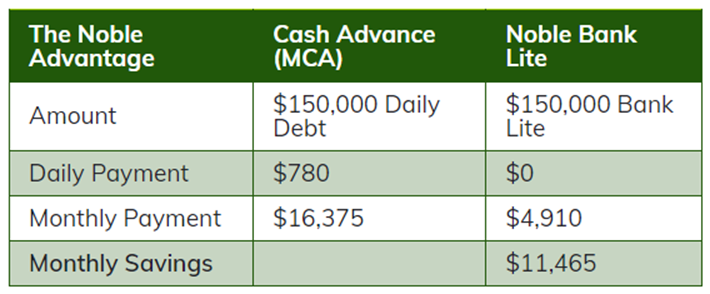 Noble Funding's term loan, also known as Bank Lite, can be used to refinance a merchant cash advance. Source: Noble Funding
Bridge Loans
A bridge loan is a short-term financing option that can be used to cover obligations before an expected payment to your business comes through. In other words, the funds from a bridge loan are bridging the gap in your finances. These loans are often used for working capital purposes, such as inventory, equipment and payroll. Noble Funding's bridge loan is one of the more flexible financing options we encountered in our research. Noble Funding promises approval within 24 hours and funding within two or three days. Unlike many other loan providers, there are no closing fees, and there are options that don't require you to personally guarantee the loan. Loan amounts range from $100,000 to over $2 million for larger businesses. Applicants must have a credit score of at least 500 to qualify. 
Accounts Receivable (A/R) Line of Credit
An accounts receivable (A/R) line of credit is a funding option that uses your accounts receivable as collateral. Noble Funding provides A/R lines of credit for accounts receivable with one interest rate that stays fixed for up to 90 days past the invoice date. This type of loan can serve as an alternative to invoice factoring.
"Accounts receivable" refers to payments that customers owe to a business for goods or services they've already received.
Unsecured Loans
The main difference between a secured and unsecured loan is that a secured loan requires you to pledge collateral, while an unsecured loan doesn't. Noble Funding's unsecured loans feature same-day processing, with funding of up to $250,000 arriving as soon as the next business day (and up to $1.5 million within 48 hours). If you need funds immediately, this is a good option.
Conveniently, documentation requirements are low, but Noble Funding requires applicants to have a credit score of at least 525. Prior bankruptcies won't disqualify you as long as they were discharged. Noble Funding will also work with companies that aren't profitable, as well as businesses with tax liens.
Other Loan Types
Noble Funding also offers inventory financing. Options include financing for up to 100% of purchase orders, cash advances of up to 65% on finished goods, and cash flow-based loans. These financial products can help businesses with lots of inventory to free up working capital for other uses.
Noble Funding also offers commercial real estate (CRE) loans, which use your business's real estate as collateral. One advantage of Noble Funding's CRE loans is that they allow interest-only payments for the first five years. Other lenders we reviewed didn't offer this benefit. You may also be able to pair a CRE loan with a Noble Funding term loan or another product to raise cash for a down payment.

Noble Funding offers reasonable terms for its range of business loans. Source: Noble Funding
Terms
Noble Funding's products lean toward lowering customers' monthly payments. Its term loans carry a minimum repayment period of three years, which is longer than competitors like Biz2Credit and BusinessLoans.com, but allows for smaller payment amounts each month. Some of Noble Funding's loans permit interest-only payments for the first few months, which isn't an option provided by other lenders we reviewed. Many of Noble Funding's loans are based on the "prime +3" principle, which refers to an interest rate that is based on the current prime rate plus three percentage points.
A longer repayment period often means that your monthly payments are lower, which may make it easier to fulfill your payment obligation each month.
Collateral
Noble Funding doesn't require collateral for term loans and is one of the few providers that doesn't demand a personal guarantee on some of its products. Many of the other lenders we reviewed didn't offer this benefit, and there's peace of mind in knowing your personal assets aren't at risk when you take out financing for your business.
Special Documentation
For some Noble Funding loans, you need to provide documentation that verifies you are the majority stakeholder in the business and that your enterprise can financially support the loan. Regardless of loan type, it's smart to have all your financial documentation handy when filling out the application, including copies of your photo ID, business address verification and financial statements. If you have questions about the information you'll need to provide, a Noble Funding representative can guide you through the process.
Application Process
To get started with your loan application, fill out a short form on Noble Funding's website for an instant quote or call the company directly. We like that short-term loans and advances can be funded within 24 hours, while term loans are typically funded within three to five business days. Asset-based lines of credit can be funded within 30 days. For receivables and inventory loans, Noble Funding may require a deposit for due diligence purposes. [Get more guidance on applying for a business loan.]
Customer Support
Obtaining financing can be a daunting process, which is why Noble Funding's transparency is such a tremendous benefit. During our evaluation, we learned that the company makes an effort to provide straightforward advice to customers and potential clients without setting unrealistic expectations. Representatives give customers a ballpark estimate of funding as soon as possible. Unlike other lenders that may drag out the conversation just to make a sale, you will know immediately whether or not Noble Funding can meet your needs. There are no upfront or application fees, and the company puts a premium on knowledgeable customer support representatives who can be reached directly.
In addition to reaching the company by phone, you can fill out a contact form on the lender's website. As evidence of how well Noble Lending provides customer service, look no further than its profile on the Better Business Bureau (BBB). Not only does the company, which has been accredited since 2005, have an A+ rating from the BBB, but there are zero customer complaints.
Tip: Noble Funding will provide a rough loan estimate before you get too deep into the funding process, so you can make an informed decision about whether or not to continue.
Limitations
Noble Funding is diligent about not getting customers in over their heads, but this means many businesses won't be eligible for their financing. To be considered for a term loan, Noble Funding prefers a credit score of at least 650, $200,000 or more in annual sales, and at least 18 months in business. Business owners that don't meet these requirements may find suitable options more easily with BusinessLoans.com — get the details in our full BusinessLoans.com review. Another alternative is to obtain small business capital without a loan.
Noble Funding's loan terms are a minimum of three years, which means monthly payments will be lower than for shorter-term loans. However, total financing costs will be higher than with a shorter-term loan with the same interest rate. Business owners who prefer paying less in interest might want to consider reading our review of Biz2Credit, where loan terms range from 12 to 36 months.
Methodology
When searching for the best business financing options for small business owners, we examined loan providers based on criteria like credit requirements, loan types, minimum sales requirements, required minimum time in business, how fast loans are funded and the company's customer service options. We also took into account financial factors, such as starting interest rates, loan terms and the size of loans on offer. To determine the top lender for businesses concerned about customer service, we paid particular attention to the availability of personalized assistance and transparency in loan discussions and fee amounts.
FAQ
What types of loans can you get on Noble Funding?
The loans you get on Noble Funding include term loans, short-term bridge loans, CRE loans, A/R lines of credit, unsecured loans and inventory financing. Noble Funding's representatives can also help you obtain other types of asset-backed loans appropriate for your financial situation.
Is Noble Funding a direct lender?
Noble Funding is a participating lender but also maintains a network of partners for additional financing options.
Does Noble Funding require a personal guarantee?
Noble Funding doesn't always require a personal guarantee. Qualified borrowers may be able to obtain a loan that doesn't require one.
Nonrecourse loans don't require personal guarantees, but they aren't common among business lenders because they are more risky for the financing provider.
Bottom Line
We recommend Noble Funding for…
Business owners who value straightforward advice, zero/low fees and reliable customer service.
Business owners that prioritize lower monthly payments over lower total financing costs.
Business owners that want access to a variety of long-term and short-term financial products.
We don't recommend Noble Funding for…
Small businesses that don't meet the minimum sales requirements or startups without extensive operational history.
Business owners that prefer to minimize total financing costs with a shorter-term loan.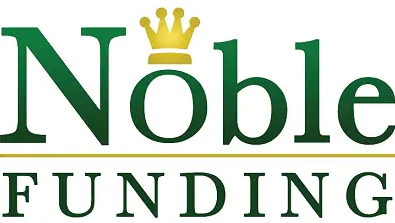 Noble Funding
The Verdict
Noble Funding puts customer service first. You can borrow up to $500,000, receive funding quickly and access ongoing support. Noble has been accredited by the Better Business Bureau for years and has more than 100 positive reviews on Trustpilot.

Mike Berner is a staff writer at business.com and Business News Daily specializing in finance. Mike has a deep background in the financial world, having written hundreds of articles and blog posts on financial markets, business and investing. He holds a B.A. in economics and a B.B.A. in finance, both from the University of Massachusetts, Amherst. Prior to his writing career, he performed quantitative analysis and research as an economic analyst.