Crest Capital Review

Crest Capital provides small business owners with equipment financing ranging from $5,000 to $500,000. With fast funding, low interest rates and several equipment financing options, Crest Capital checks all the boxes for a variety of small business borrowers. It's for those reasons and more that Crest Capital is our choice for the best alternative lender for equipment financing.

Crest Capital
The Verdict
Crest Capital offers businesses flexible equipment financing options, low interest rates and fast funding, making it our choice for the best equipment-financing loan provider for 2021.
Crest Capital Summary
| | |
| --- | --- |
| Collateral | 7.0 |
| Online application | 9.0 |
| Quick funding | 10.0 |
| Strict credit requirements | 7.0 |
| Variety of loan types | 9.0 |
| Editor's score | 8.4 |
Pricing: Rates and Terms
One of the reasons we selected Crest Capital as the best business lender for equipment financing is that it offers 100% financing and very flexible terms. If you are looking to finance equipment that is less than $250,000, the process is simple. There's a quick and easy online application, and funding can come as soon as the same day in some cases.
It gets more complicated when you need to finance more than that. At that point, you'll be required to provide more financial documentation, and it will take longer to get funding. Terms on equipment financing loans range from 24 to 84 months.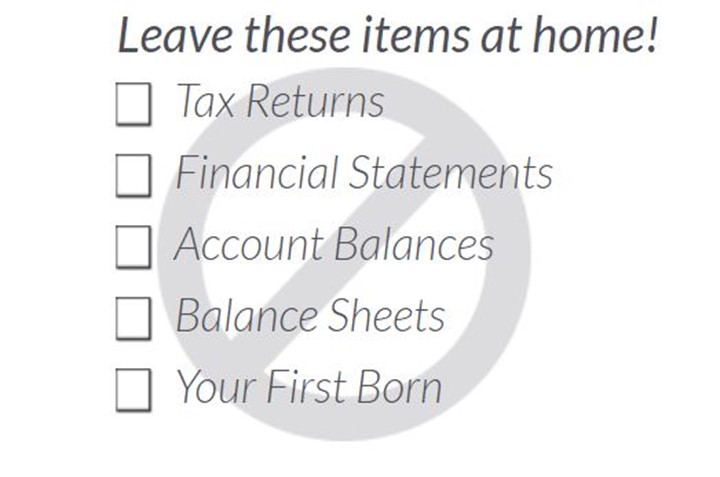 What made Crest Capital stand out from its rivals are their business financing options: you can either take out a loan or lease the equipment. With a loan, you own the equipment at the end of the terms. Crest offers different agreements, including the following financing structures:
Equipment finance agreement: This is a fixed-rate loan with a monthly payment that does not fluctuate with Treasury rates. At the end of the term, you own the equipment.

$1 purchase agreement: With this lease, you have a fixed monthly payment and you own the equipment at the end of the lease for a nominal amount, such as $1.

10% purchase option: This is a lease with a fixed monthly payment and a fixed purchase option. At the end of the lease, you can purchase the equipment at 10% of its original cost, renew the lease or return the equipment to Crest Capital. You can also upgrade to new equipment.

Fair market value: This structure offers the lowest fixed monthly payments. In addition, the payments are usually 100% tax-deductible. At the end of the lease, you can purchase the equipment at fair market value, renew the lease or return it to Crest Capital.

Guaranteed purchase agreement: This agreement provides a guaranteed purchase price for the equipment at the end of the term. You can choose a purchase price that is fixed at a certain dollar amount or pick from a range between a fixed minimum and a maximum amount.

First-amendment lease: This lease gives you a purchase option at one or more defined points during the lease, with the requirement that you renew or continue the lease if the purchase option is not exercised.

Operating lease: This lease meets the criteria established by the Financial Accounting Standards Board and is available for equipment with a strong aftermarket value.
The above financing structures can be combined with other payment options, including step-up plans (lower payments early in the finance term and higher payments later), deferred plans (deferred payment for up to six months) and seasonal plans (no monthly payments during seasonal businesses' slow periods). The seasonal plans are especially attractive for businesses that use their equipment only at certain times of the year. Other lenders don't offer this kind of flexibility, so it's another reason Crest is a great equipment financier for small businesses.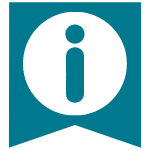 Did you know? Crest Capital offers Section 179 qualified financing, which allows tax deductions on the cost of equipment. Under Section 179, small businesses can deduct up to $1.05 million with a threshold of $2.62 million for total equipment purchased for the year.
Fees
Because there are many types of financing structures, it's impossible to say what your interest rate would be. Those rates are determined not only by the structure you choose but also the term length, your credit score, your time in business and the type of equipment being financed.
Besides the interest, the only fee Crest Capital charges is a $250 documentation fee. If you decide to proceed with a loan from Crest Capital, the lender will collect the documentation fee and first month's payment. Crest Capital then purchases the equipment from the vendor of your choice. Repayment is made monthly via an automatic withdraw from your bank account.
If you decide to repay the full amount of the loan before the term ends, there are no prepayment penalties. In fact, you may qualify for a discount on the remaining interest. The large variety of plans and agreement structures makes Crest Capital one of the most flexible equipment financiers we reviewed.
Loan Process
The overall loan process may take a bit longer than it would with some other lenders we reviewed, and the qualifications may be higher. However, Crest Capital provides larger funding amounts than some of those companies.

Crest Capital has been providing equipment and vehicle financing since the late 1980s. If you're seeking financing for $250,000 or less, you fill out and submit a simple application. This easy process is ideal for business owners who are looking for quick funding. You have the option of filling out an application online or completing a paper version. The paper version can be faxed or scanned and emailed. The application includes basic questions about you, your business and the equipment you want to finance.
Here is some of the information you'll need to provide on the application:
Company name, website and address
Each company owner's name and Social Security number
Percentage of the company that belongs to each owner
Company's bank name and account number
Estimated cost of the equipment
Length of the loan or lease you want
Condition of the equipment
Name and address of the equipment vendor
Crest Capital's website has a calculator to help you figure out your costs to borrow, which is handy when you're comparing the costs for different lenders.
Terms
Crest Capital's equipment financing terms range from 24 to 84 months. This is a wide range and something we like about this lender. Some other lenders only let you finance equipment for a short period of time.
Qualifications
To get approved for a Crest Capital loan, you need at least two years of business under your belt and a credit score of 650 or higher. You cannot have a history of any delinquent payments or nonpayment with any other lenders.
If the equipment financing loan is below $250,000, you don't need to give Crest any financial statements. If the equipment costs more than $250,000, you'll need to provide a written overview of the business, the purpose of the equipment, year-end financial statements for the past two years, tax returns for the past two years, current financial statements, and a list of your current loans or leases.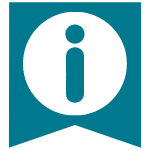 Did you know? Crest Capital does a soft pull of your credit rather than a hard inquiry, so your credit score isn't affected when you apply for an equipment loan.
Collateral
Crest's loans are secured by the equipment you're financing, so no other collateral is required.
Time Until Deposit
Crest moves quickly when approving your loan application; you will have a decision within hours, and the deal can be completed in a few days.
Special Documentation
If the loan is for more than $250,000, Crest Capital requires more documentation than the other lenders, our review of Rapid Finance uncovered similar requirements for documentation. Crest wants to see your financial statements, tax returns, loans, leases, other liabilities, a written overview of your business and the purpose of the equipment. However, for loans under $250,000, you don't need to provide as much documentation, and the process is less arduous. 
Crest Capital Pros
Crest Capital has a quick application process, fast approvals and a variety of financing terms, and the company can even pair you with an equipment or vehicle vendor. Crest is a good alternative lender for investing in new construction equipment, vehicles or business software, and it offers a wide range of agreements.
Crest Capital Cons
The biggest drawbacks of Crest Capital are its requirements pertaining to the minimum credit score (650) and minimum time in business (two years), which could eliminate some businesses from being considered for financing. In addition, the company doesn't work with startups. There's also a small documentation fee.

Crest Capital
The Verdict
Crest Capital offers businesses flexible equipment financing options, low interest rates and fast funding, making it our choice for the best equipment-financing loan provider for 2021.

Donna Fuscaldo
business.com Staff
Donna Fuscaldo is a senior finance writer at business.com and has more than two decades of experience writing about business borrowing, funding, and investing for publications including the Wall Street Journal, Dow Jones Newswires, Bankrate, Investopedia, Motley Fool, and Foxbusiness.com. Most recently she was a senior contributor at Forbes covering the intersection of money and technology before joining business.com. Donna has carved out a name for herself in the finance and small business markets, writing hundreds of business articles offering advice, insightful analysis, and groundbreaking coverage. Her areas of focus at business.com include business loans, accounting, and retirement benefits.