CareCloud EHR Review
By Adam Uzialko, business.com Writer | Updated Sep 26, 2019
Our best pick for easy-to-use EMR software is CareCloud because it organizes its applications and tools in an intuitive, organic way. CareCloud lets you easily follow a patient's visit to your medical practice, from check-in to exam to billing. The application tabs flow in a commonsense order from left to right, all in a neatly organized and modern user interface.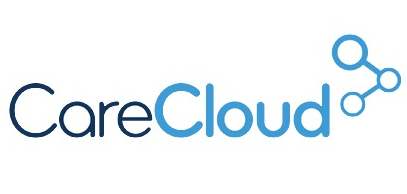 CareCloud EHR
The Best Electronic Medical Record (EMR) Software for 2020
The Verdict
CareCloud is our best pick for an easy-to-use EMR because of its intuitive and neatly organized user interface. CareCloud is also competitively priced and offers a strong slate of features for any medical practice.
CareCloud is also a relatively flexible system, allowing you to customize templates, save your frequent orders for labs and prescriptions, and enter data through multiple methods. Finding a customizable EMR that balances flexibility with ease of use can be a challenge, but CareCloud delivers on both fronts. While implementation is an additional cost beyond the subscription price, CareCloud staff will offer training to every member of your practice, making the transition to a new system a bit smoother.
View all our recommendations for electronic medical records systems on our best picks page.
Ease of Use
CareCloud appears to be one of the most user-friendly pieces of software we reviewed. EMR software can often be overwhelming due to its complexity, but CareCloud organizes information in a way that is easily digestible and intuitively navigated. The first screen you'll generally see when using the integrated practice management and EMR system is the dashboard, which offers a customizable overview of key information. In the demonstration we participated in, which featured an integrated practice management and EMR system, the dashboard displayed information about the practice's financial performance and appointments. Each table displays a color-coded bar graph that's easy to filter with the adjacent dropdown menu.
The EMR features a series of icons along the top of each window, including the scheduling tool, patient charts, financials, documents, billing and reports. The tabs are organized in an organic flow. For example, when a patient comes in, the first tab displays the scheduler, where they can be checked in and assigned a room. When the provider is ready to see the patient, the next tab over allows them to review the patient's information and begin the exam. Following the exam, the next tab over opens the billing module. Because CareCloud is designed to follow a patient's visit from start to finish, it makes navigating its tools fairly intuitive even to newcomers.
Features
All CareCloud's features are baked into individual applications, which appear in a row of tabs across the top of the window. Which tabs are available depends on the software plan you purchase; only the Concierge package gives you access to all the system's applications. The primary applications you will use in CareCloud's EMR are the scheduling tool, patient charts and exam notes, advanced insurance eligibility check, and documents. Additional applications include the billing module and reporting analytics. Here's a look at CareCloud's key features.
Appointment Scheduler
The scheduling tool offers a simple and flexible way to view appointments by facility and provider. Using a menu on the left-hand side of the screen, you can simply check the facilities and providers you want to view, and the relevant information will populate in the calendar screen to the right. You can view the calendar in a daily, weekly or monthly format, or by appointment status or visit type.
In the demonstration we participated in, the scheduler showed the names of various providers across the top of the window and the time of appointments below each provider. Each appointment displayed the patient's name, complaint and any relevant notes about the nature of the appointment. You can color-code appointments to show whether patients are pending, checked in, checked out or billed, or if the appointment was canceled.
You can also use color-coding to categorize the type of visit. Switching between the two just takes the click of a button at the top of the page next to the date. Hovering over a patient's appointment will expand on the information about them, including their insurance and referrer.
Patient Charts
The charting application opens to show three columns: the queue of patients who have upcoming appointments, patients who have been checked in and placed in an exam room, and those who have completed their visit. Similar to the scheduling tool, the charting tool can be customized to display patients by provider, location or both. Moving a patient to another queue is as easy as dragging a tile from one column and dropping it in another.
To view a patient's chart in detail, you double-click on their tile. There is also a tab that allows you to quickly pull up any charts you've accessed recently. You can have multiple charts open at the same time; each patient chart you open creates a new tab at the top of the window. Charts open to display a summary of patient information, vitals, former lab results and any attached documents.
In the exam notes tool of the charting feature, you can use preset or custom templates to quickly add information to a patient's chart. If you're using CareCloud's Breeze application, existing patient information, such as medical history, will automatically populate in the chart. All fields can be filled out using free typing, quick-text hotkeys, or voice dictation using software integrations like Dragon or MModal.
One useful tool in CareCloud's charting application is the wand feature, which marks everything about a patient as normal. You can then individually select abnormalities from the list, and it will highlight those aspects of the patient's condition in red. This makes it quick and easy to identify problem areas if a patient is complaining about specific symptoms.
Patient Encounters
CareCloud includes a full diagnosis library and full prescription library, which makes it easy to look up any ICD-10 codes or medications you might want to prescribe. To expedite the process of ordering labs or prescribing medications, the system remembers your approach to common patient issues. For example, if a patient has bronchitis, CareCloud can automatically enact your preferred treatment plan for bronchitis, including ordering the appropriate labs and prescribing your favorited medication. It also checks prescriptions against current medications and allergies to screen for harmful interactions.
If you subscribe to the Concierge package, you will also have access to a billing module where your claims are generated. CareCloud takes over at that point and scrubs claims, submits them to payers, follows up on unpaid claims, and manages any denials. You'll be able to monitor all CareCloud billing operations directly through the system in real time. [Read our full review of CareCloud's medical billing service to learn more.]
Pricing
CareCloud offers both a stand-alone EHR system and an integrated EHR and practice management module. Each subscription is priced per provider per month. The EHR – which includes patient scheduling, analytics and reporting, clinical task management, and e-prescribing modules – starts at $279 per provider per month. The practice management system begins at $349 per provider per month. That pricing package includes patient scheduling, analytics and reporting, medical billing, and a billing rules engine containing more than 180 million rules.
CareCloud also offers what it calls the Concierge package, which is available to practices of all sizes and specialties but mandatory for practices with fewer than five providers. This package includes an integrated practice management and EMR system as well as outsourced revenue cycle management. Concierge starts at a cost of 3% of a practice's annual collections and varies by the volume of submitted claims and their dollar value.
In addition to these packages, CareCloud offers access to Breeze, its patient experience management platform, for an additional $199 per provider per month. Breeze helps to automate recurring appointments and reminders, digitize the check-in and checkout process, and offer additional payment options to patients.
CareCloud's pricing is competitive in the industry. It is not the cheapest, nor the most expensive, but the value per dollar is quite good, especially considering the system's ease of use. Unlike many other EHR systems, CareCloud shouldn't eat up a ton of time in training or support, allowing your practice to get up and running with it quickly.
Implementation
Implementation of CareCloud is generally a 90-day process, which is standard in the industry. There are three main phases of implementation: provider insurance enrollment, platform configuration and training.
Once your practice's providers are enrolled with payers to ensure that claims can be paid electronically through the CareCloud platform, the EMR can be configured to suit your practice's workflows. There are wide varieties of customizable templates and preferences, which implementation specialists will help you set up. Once this step is complete, these specialists will assist your front- and back-office staff in learning how to effectively use the system, including how to customize templates on their own.
The implementation process generally costs about $5,000 per provider. However, the representative we spoke to said the company might be willing to offer discounts on implementation costs, depending on the practice's volume of claims. Also, to migrate your data from a previous EMR, CareCloud charges $5,000 on top of the total implementation cost. You have the option to migrate data yourself if that is more cost-effective.
Customer Service
We experienced exceptional customer service with CareCloud. We connected with a representative to discuss the basics of the software and set up a demonstration. During the demonstration, the representatives were patient and informative, answering our questions in depth and giving us a tour of the software. They were also happy to provide additional materials to help us learn more about CareCloud.
There are three avenues for technical support from CareCloud. You can contact support through a live chat button in the bottom right corner of the software interface. The live chat is secure and compliant with HIPAA. CareCloud also offers a helpdesk service where you can submit a ticket regarding a technical issue, which the team will address in the order it was received. Finally, you can call a 1-800 number at no extra charge to immediately discuss an issue with a member of the support team.
When you subscribe to CareCloud, software updates are included in the price. The system generally updates once a month during off-peak hours.
Image Credit: Pornpak Khunatorn / Getty Images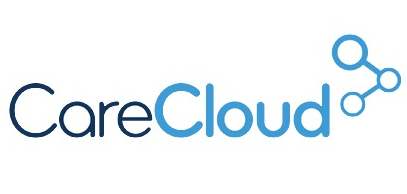 CareCloud EHR
The Best Electronic Medical Record (EMR) Software for 2020
The Verdict
CareCloud is our best pick for an easy-to-use EMR because of its intuitive and neatly organized user interface. CareCloud is also competitively priced and offers a strong slate of features for any medical practice.
Freelance editor at business.com. Responsible for managing freelance budget, editing freelance and contributor content, and drafting original articles. Also creates product and service reviews to assist business.com readers in buying decisions for their businesses. VP and co-founder of CannaContent, a digital marketing company dedicated to the cannabis, hemp, and CBD industries. Focused specifically on the content marketing arm of the company, creating blogs, press releases, and website copy for clients spanning the entire supply chain. Avid fan and indispensable ally of the feline species. Music lover, middling guitarist, and unprompted vocalist. Miniature painter who loves sci-fi and fantasy. Armchair political philosopher with a tendency to read old books written by men with unusually large beards. Ask me about all things writing!