InterGuard Review
By Adam C. Uzialko
Last Modified: November 26, 2018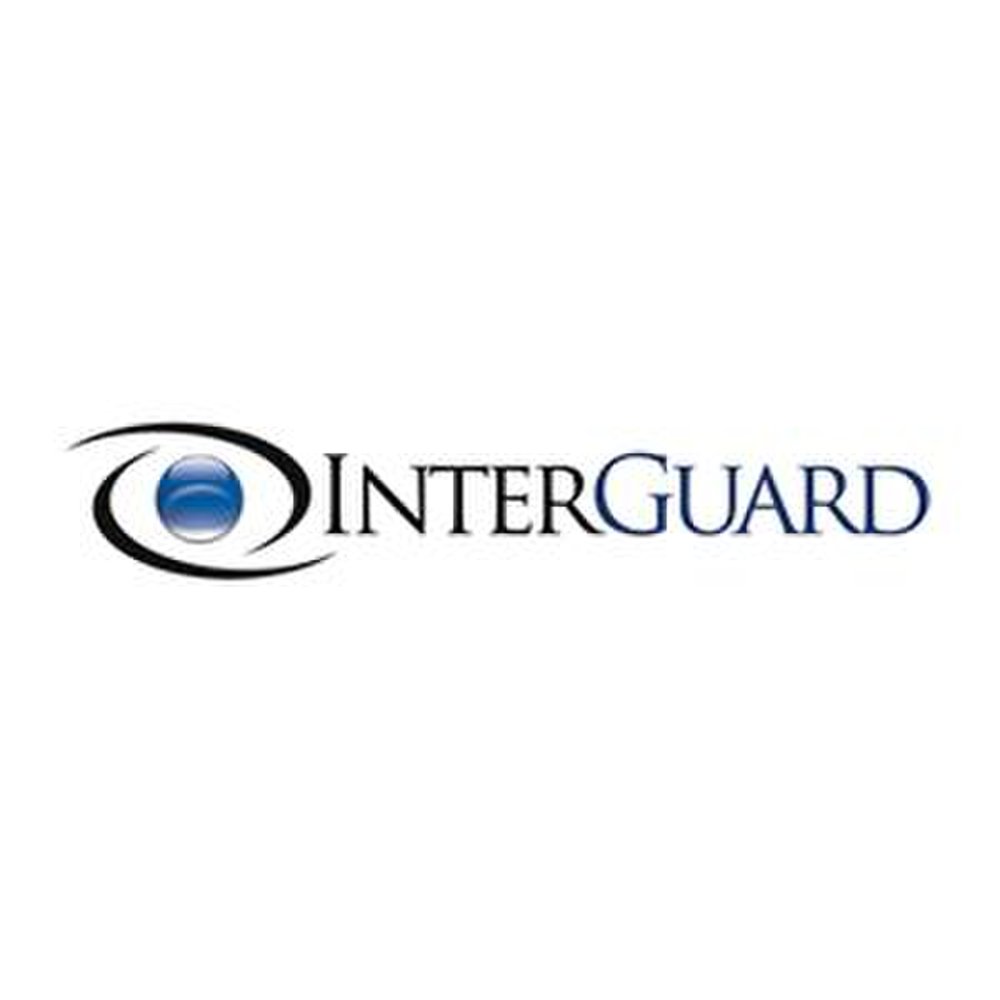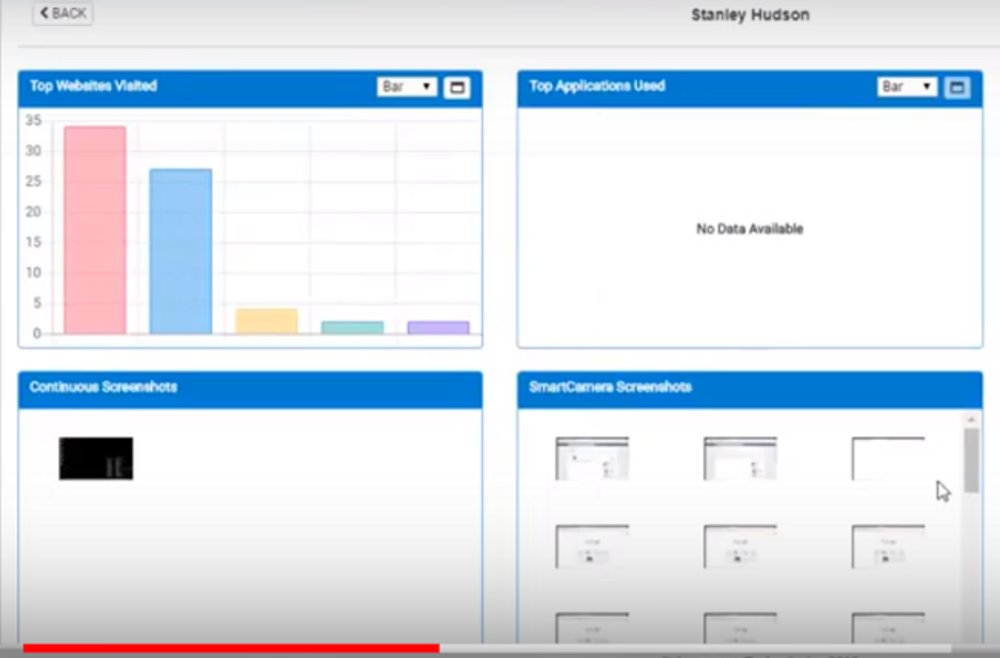 Once you get a handle on how to work the software, the many features are quite valuable and provide flexibility.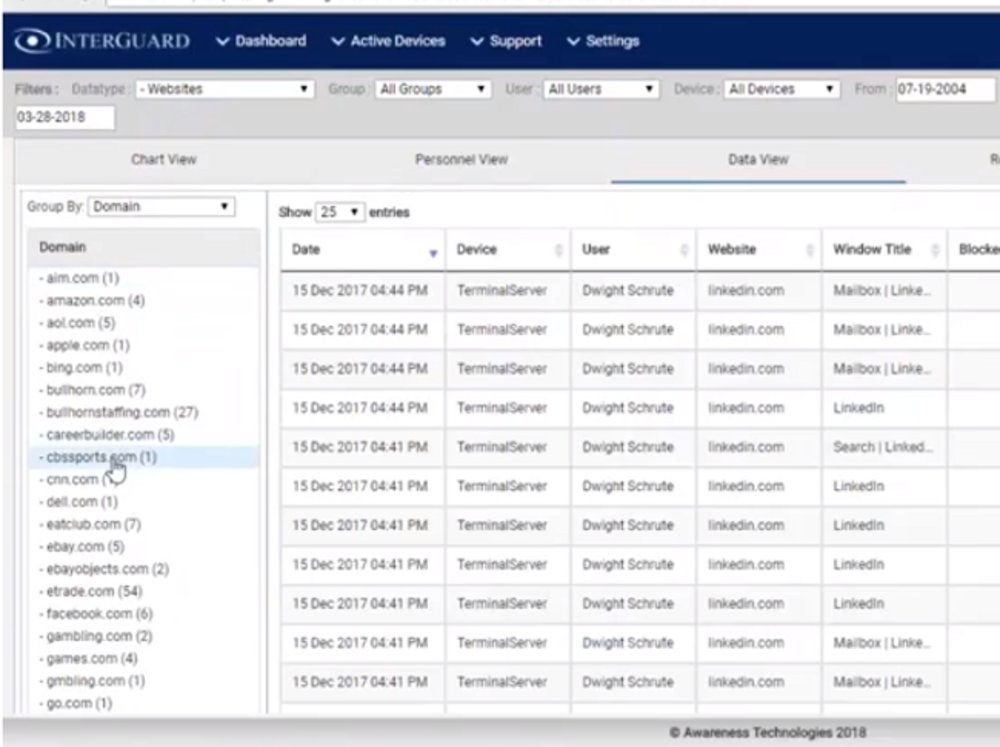 The user interface can be a bit clunky, and we believe InterGuard requires a more detailed learning curve than some of the other services we reviewed.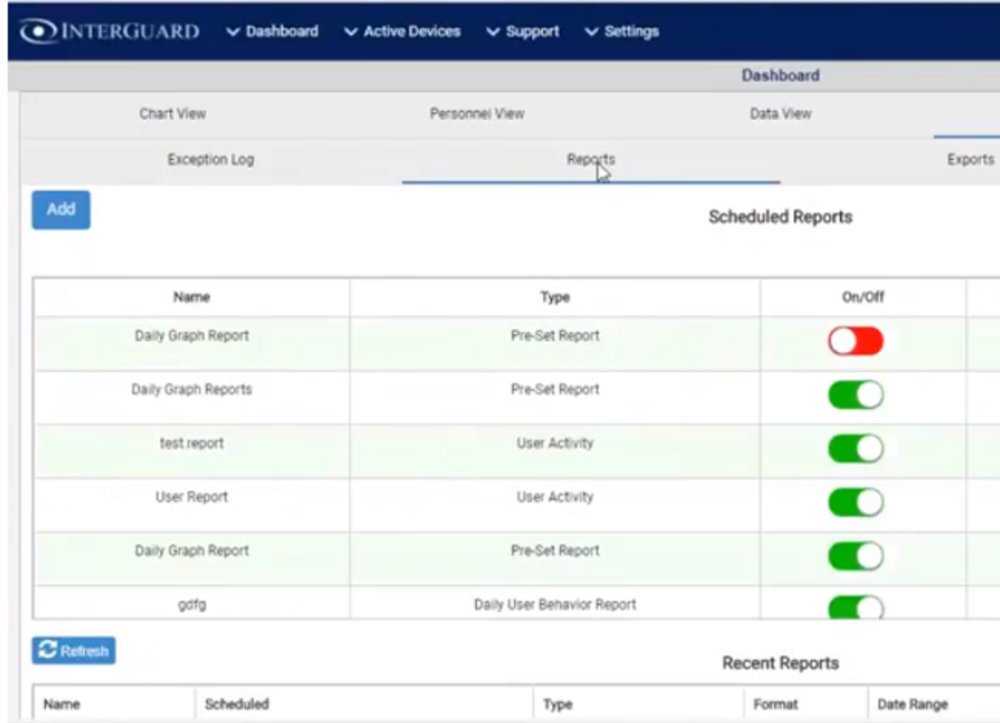 You can have pre-scheduled reports sent to you, which makes monitoring activity a bit easier.
Employee monitoring software covers a lot of bases, so it's important to have versatile software at your disposal. InterGuard has an extensive list of activity monitoring tools, making it extremely useful for monitoring every aspect of your employees' productivity. However, InterGuard's strong set of features comes at the expense of some usability for the program. InterGuard is a difficult software application to learn, so be prepared for a learning curve. Still, it is a reliable solution for mid-sized and large businesses needing to monitor at least two dozen employees or more. InterGuard can also scale well as your business grows.
To see all our reviews and recommendations for employee monitoring software, visit our best picks page.

InterGuard
The Best Employee Monitoring Software for 2019
The Verdict
InterGuard is a full-featured employee monitoring software solution that captures a great deal of data on a variety of user activities, but it has a cluttered and dated user interface. It is an effective tool, however, once you master the learning curve.
Compare Quotes ▶
Pricing
InterGuard doesn't offer a lot of options when it comes to pricing, and it maintains a high minimum user threshold of 25. However, its subscription rate is about average compared to other employee monitoring applications we evaluated. InterGuard comes with a seven-day free trial, which is a shorter trial period compared to other applications we evaluated.
InterGuard's Business Cloud pricing package can be instantly deployed in stealth mode or transparently on employee machines. It comes with 24/7 support. The cloud package costs $8 per user, per month.
InterGuard also offers an Enterprise On-Premises package, which is deployed onsite with your own servers. This is a good option for larger companies with dedicated IT departments that want to own and control the data they collect. This package requires a custom price quote from the company's sales department.
Features
One area where InterGuard differs from other employee monitoring programs is with the number of features available. It is a wide-ranging program designed to meet the needs of most businesses seeking an employee monitoring solution. In addition to the standard features (web monitoring, email monitoring, etc.), InterGuard has advanced features like geolocation tracking and program blocking as well as admin alerts.
Here's more about InterGuard's most important features:
Web activity:

Web activity monitoring logs a user's full browsing history, the time they spent active on each webpage they visited and all the search queries entered across various search engines.
Emails:

Email monitoring with InterGuard provides an overview of the email conversations employees are engaging in, which device they're using, the email platform and the content of their communications.
Social media:

Social media monitoring allows admins to review a user's social media activity, alerting them to whether a user is engaged in personal social activity on company time. If a user is supposed to be using social media for their job, this tool can differentiate the types of usage they are engaged in as well.
Live chats:

Interguard's live chat feature, much like its email monitoring one, captures the content and participants involved in users' live chat conversations, timestamped and tracked across various messenger platforms. This includes social media platforms like Facebook Messenger and secure messengers like WhatsApp.
Applications:

Application monitoring keeps tabs on how users engage with software on their device, including which programs were accessed and when, as well as how long the user was engaged with the software.
Alerts:

InterGuard's alert feature is highly useful, allowing admins to create alerts that are triggered when a user types a keyword, accesses a specific website or category of website, or even if the software simply detects behavior that appears unusual.
File transfers:

File transfer monitoring keeps admins informed as to what files a user is uploading, downloading, sending and receiving. This tool is essential for both cybersecurity purposes and defending proprietary data and documents.
Print monitoring:

Print monitoring allows admins to see when a user sent a print job to any printer, what document they printed and a copy of that complete document.
Keystrokes:

InterGuard tracks every keystroke entered by a user across all browsers and applications. Because every single keystroke is tracked, admins can always see an employee's every move.
Screenshot:

If keystrokes aren't enough to illuminate a user's behavior, then screenshots are. InterGuard captures and stores screenshots in a compressed format so admins can review visual evidence for context without taxing your storage space.
Geolocation:

By leveraging a user's IP address and the access points from which they connect to the internet, admins can track employees' geolocation. If, for example, a user claims to be working from "home," but their location shows them at the movie theater, it's a good bet that something fishy is up.
Program blocking:

Admins can set certain programs to be automatically blocked by InterGuard, or they can remotely kill a program that isn't work-related or poses a risk to the company.
Reporting:

InterGuard comes with 30 pre-set reports and is flexible enough for admins to create custom reports of their own. Reports can be automated and distributed to all relevant parties. While the graphs and charts feel somewhat dated, the visualizations are still useful for breaking down the large amount of data captured by InterGuard.
Ease of Use
Ease of use is where InterGuard struggles a bit. The user interface is cluttered as a natural result of the software's many tools. However, the layout of the user interface doesn't do much to mitigate this problem, with a massive list of options on the left-hand side of the screen. Further, much of the interface is in small, black type, which is hard to differentiate and makes it harder to find what you're looking for, especially if you're not familiar with the software.
InterGuard's lack of intuitive navigation creates a steeper learning curve than that most of the employee monitoring software solutions we evaluated. However, if you take the time to familiarize yourself with InterGuard, it is indeed powerful software that covers the most important bases and then some when it comes to monitoring employees' activity on the job.
Limitations
InterGuard's biggest limitation is its lack of usability. While the application is perfectly suitable once you have learned the software, its learning curve can be daunting, and finding the right tools when you're unfamiliar with the system can take a while. Moreover, its dated appearance results in a cluttered interface. Still, much of that is the result of the myriad features the software offers. Once you become accustomed to navigating the system, you'll have a great deal of data in your hands.

InterGuard
The Best Employee Monitoring Software for 2019
The Verdict
InterGuard is a full-featured employee monitoring software solution that captures a great deal of data on a variety of user activities, but it has a cluttered and dated user interface. It is an effective tool, however, once you master the learning curve.
Compare Quotes ▶
Ready to choose your The Best Employee Monitoring Software for 2019? Here's a breakdown of our complete coverage:

Adam C. Uzialko
Adam C. Uzialko, a New Jersey native, graduated from Rutgers University in 2014 with a degree in Political Science and Journalism & Media Studies. In addition to his full-time position at Business News Daily and Business.com, Adam freelances for a variety of outlets. An indispensable ally of the feline race, Adam is owned by four lovely cats.