Veriato 360 Review
By Business.com Editorial Staff
Last Modified: August 22, 2018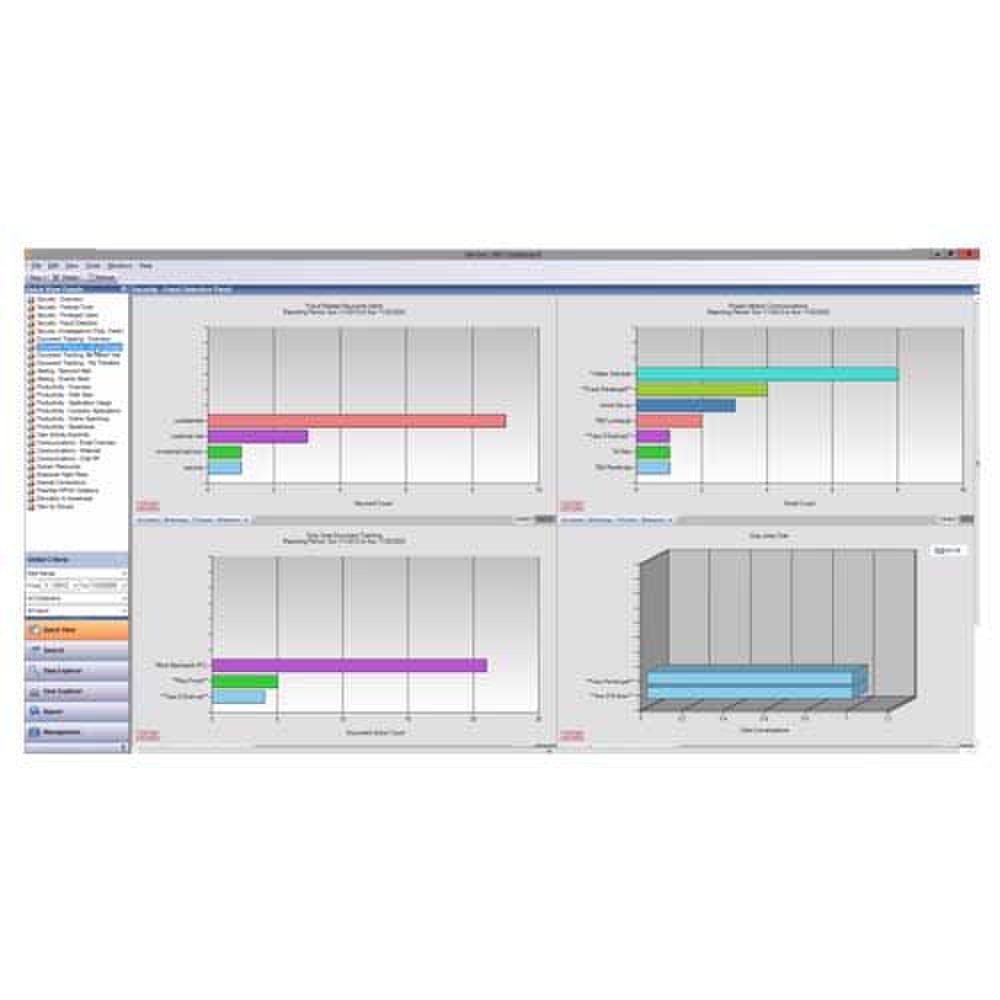 Veriato 360 image: The dashboard gives you a quick glance of all employee activity and production level.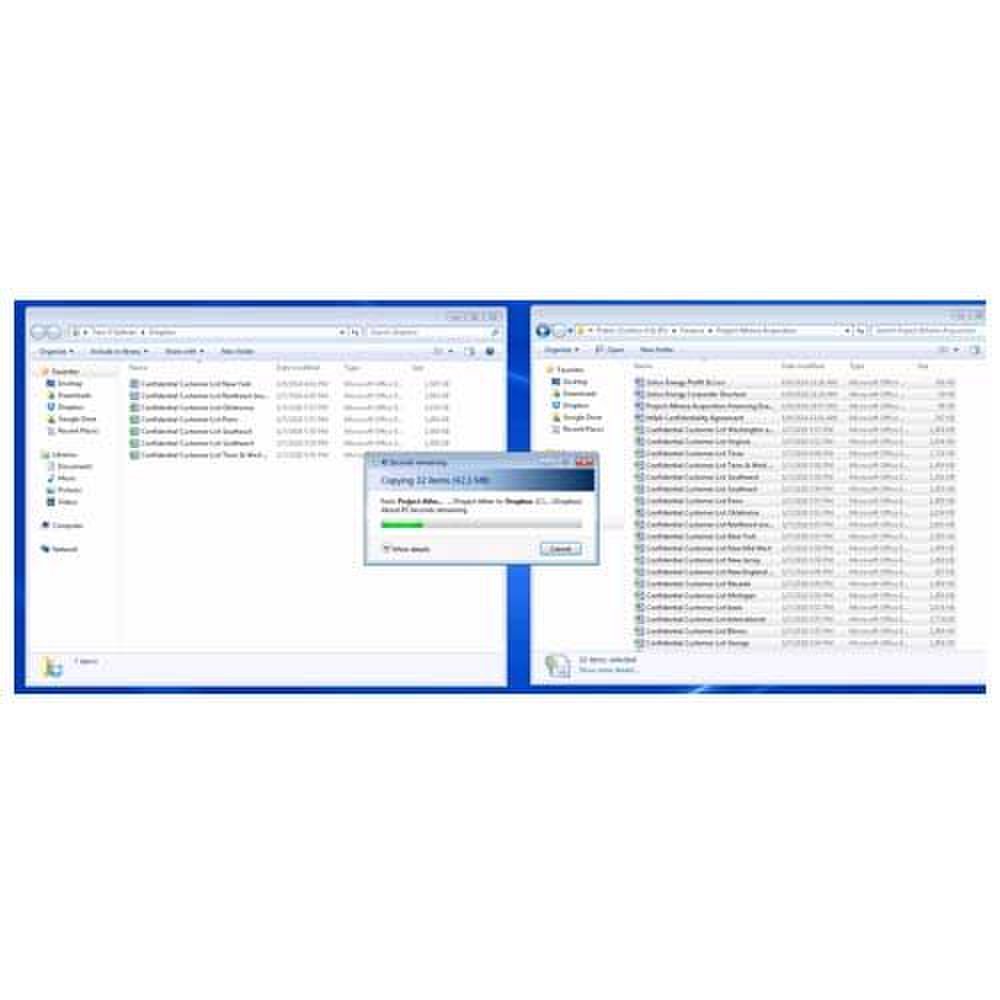 Veriato 360 image: This program tracks documents and whether they are deleted, retrieved or shared.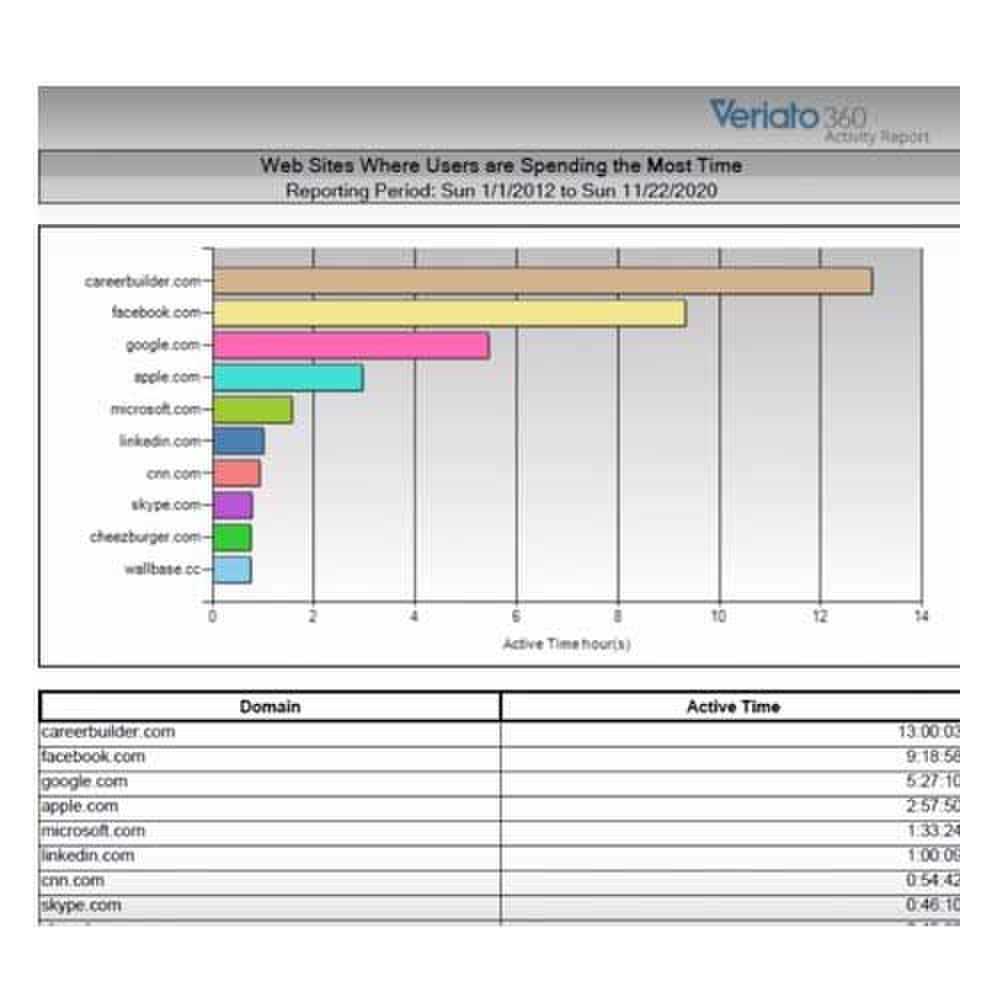 Veriato 360 image: You can generate reports based on websites visited or individual employee activity.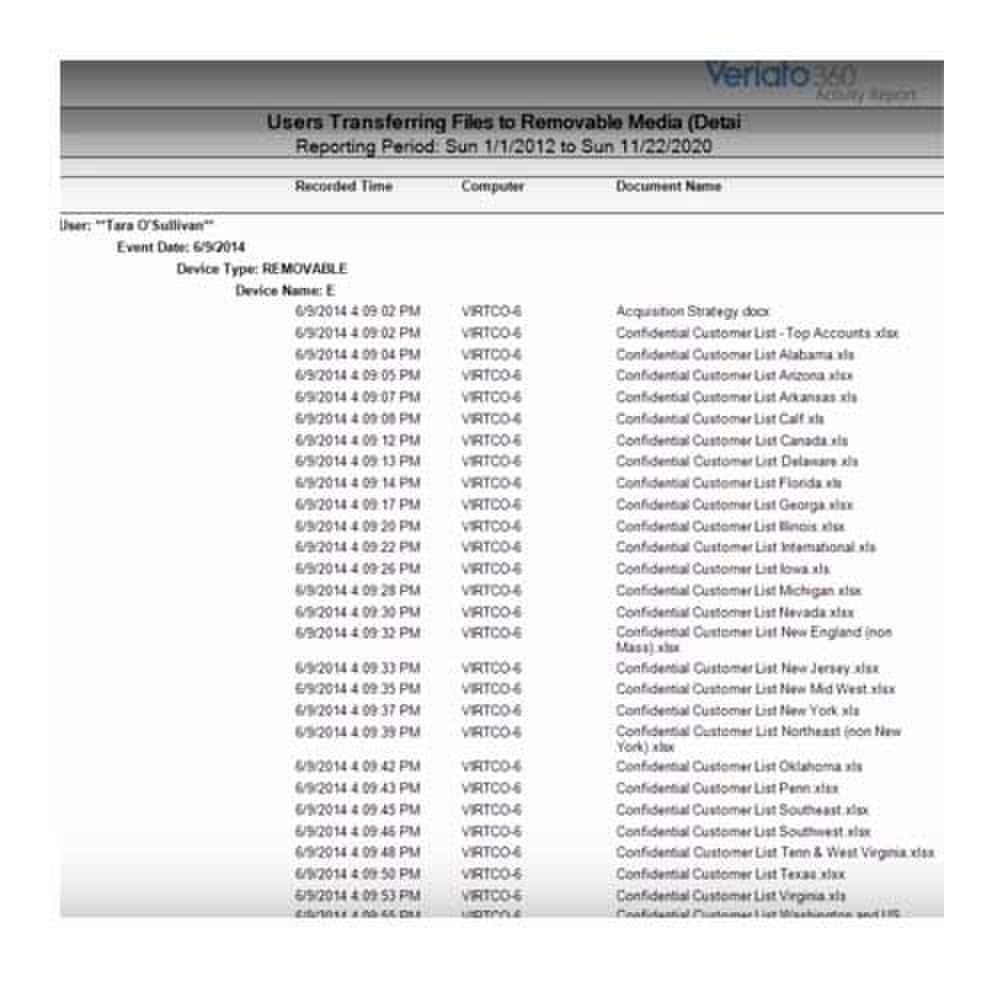 Veriato 360 image: This program captures when files or documents are copied or saved on USB drives or uploaded to an email message.
Compared to other employee monitoring software we reviewed, Veriato 360 has more monitoring features and control functions, providing you with a valuable tool to monitor employee activity. The easy-to-use interface and the efficient customer service add to the overall value of Veriato and are key reasons why we selected it as one of the best employee monitoring software applications.
Veriato 360 gives you the ability to monitor employee activity remotely from any web-enabled device, including smartphones, laptops and home computers. This program lets you choose whether you want to monitor activity in transparent mode, where employees see and know they are being tracked, or in silent mode. This can be a good option if you employ contractors, so they can know they're being monitored while working on company projects. Either way, the same information is tracked, captured, reported and analyzed to give you a clear view of all employee activity on business computers.

Monitoring employee activity is an important part of PC-monitoring software. However, Veriato 360 goes beyond basic employee tracking and gives you tools to eliminate the temptation for employees to waste time browsing the internet. With this program, you can both filter and block unauthorized websites. You can place automatic alerts that warn employees of possible violations should they continue to try to access a restricted site.
Veriato 360 lets you set time restrictions on both computer applications and websites so you can allow access during certain times of the day. You can also block USB and other removable storage devices, helping protect important data from potential theft.
All employee monitoring software tracks websites that are accessed and show you the URLs and times they were visited. Veriato 360 also shows you keystrokes so you can track word searches, and it identifies which employees are browsing those sites. You can be alerted when restricted websites are accessed, including social media pages, or when keywords are entered into a search engine. You can use Veriato 360 to see whether employees are playing online games, searching for other jobs or checking out the competition.
This program monitors chat and email messages to ensure sensitive information isn't being shared without proper authorization. You can see when documents and files are accessed and attached to outgoing emails. The keystroke logger shows you the content of each message and attaches it to the sender so you know exactly what your employees are up to.
If files or documents are deleted, you are notified. If deleted documents are retrieved, you are notified. You also receive notice if critical data is saved to an external device, including USB drives. Veriato 360 is one of the few computer-monitoring programs that tracks when documents are printed and from which computer and employee account files are sent from. This means it is difficult for any worker to try to sneak sensitive information offsite.
Veriato 360 monitors in real time, so you can see activity as it is happening. It also collects screenshots, records information and keeps it safe on Veriato's cloud, so you can view and analyze the information later.
One of the most powerful tools Veriato 360 has is the ability to track employee attendance and idleness. This means if a worker opens a website, the program is able to tell if the employee is truly engaging in reading or researching content on the page or if the computer has been left idle with the appearance of working. This is not a common feature among employee-management programs, and it's impressive that Veriato 360 has included it with its application. These features make Veriato 360 more than a tool for monitoring employee activity, they can also help you increase productivity by helping you identify where employee time is wasted and putting measures in place to prevent those activities.
Veriato 360 has all of the support options we consider important when evaluating employee monitoring software. It offers live chat, which we found particularly useful.
Video tutorials and webinars simplify the onboarding process and help you and your employees learn how to best use the software. However, Veriato 360 is fairly easy to install and use, so these support options aren't entirely necessary. You can reach live support by using the telephone numbers posted on the website and via email support. Veriato 360 also has FAQs.
Veriato 360 is one of the best employee monitoring software programs available. It incorporates more tracking tools than similar programs, lets you monitor in real time and gives you access from anywhere with any web-enabled device, since it is cloud based. The control functions let you eliminate the temptation for your employees to be idle, and you can block websites and applications, such as Solitaire, on company computers. Veriato also received full marks on its support features, offering live chat, phone support, email support and a variety of tutorials and product documentation.


Ready to choose your Employee Monitoring Software? Here's a breakdown of our complete coverage:
Business.com Editorial Staff
The purpose of our community is to connect small business owners with experienced industry experts who can address their questions, offer direction, and share best practices. We are always looking for fresh perspectives to join our contributor program. If you're an expert working in your field – whether as an employee, entrepreneur, or consultant – we'd love to help you share your voice with our readers and the Business.com community. We work hard to only publish high-quality and relevant content to our small business audience. To help us ensure you are the right fit, we ask that you take the time to complete a short application: https://www.business.com/contributor/apply/ We can't wait to hear what you have to say!