Kareo Medical Billing Services Review
By Business.com Editorial Staff
Last Modified: January 24, 2019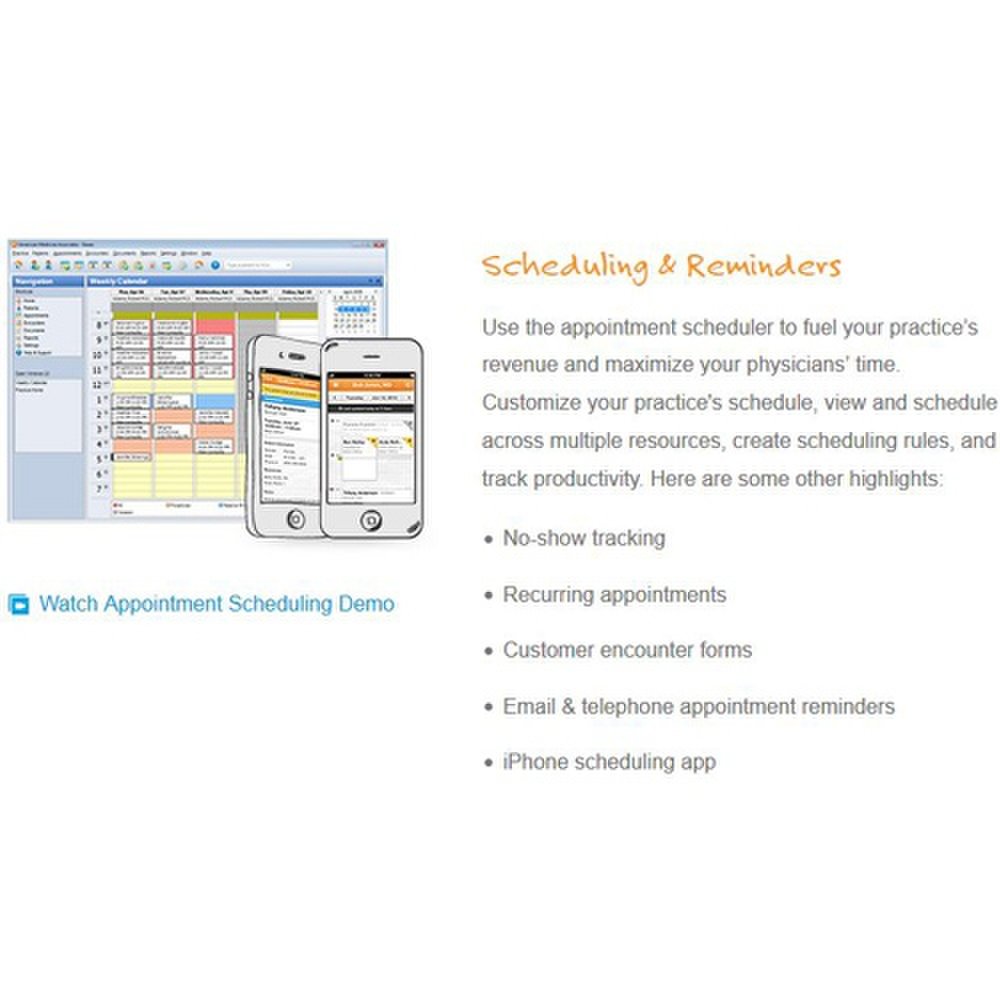 You can schedule patient appointments using the practice management software included with Kareo's billing services.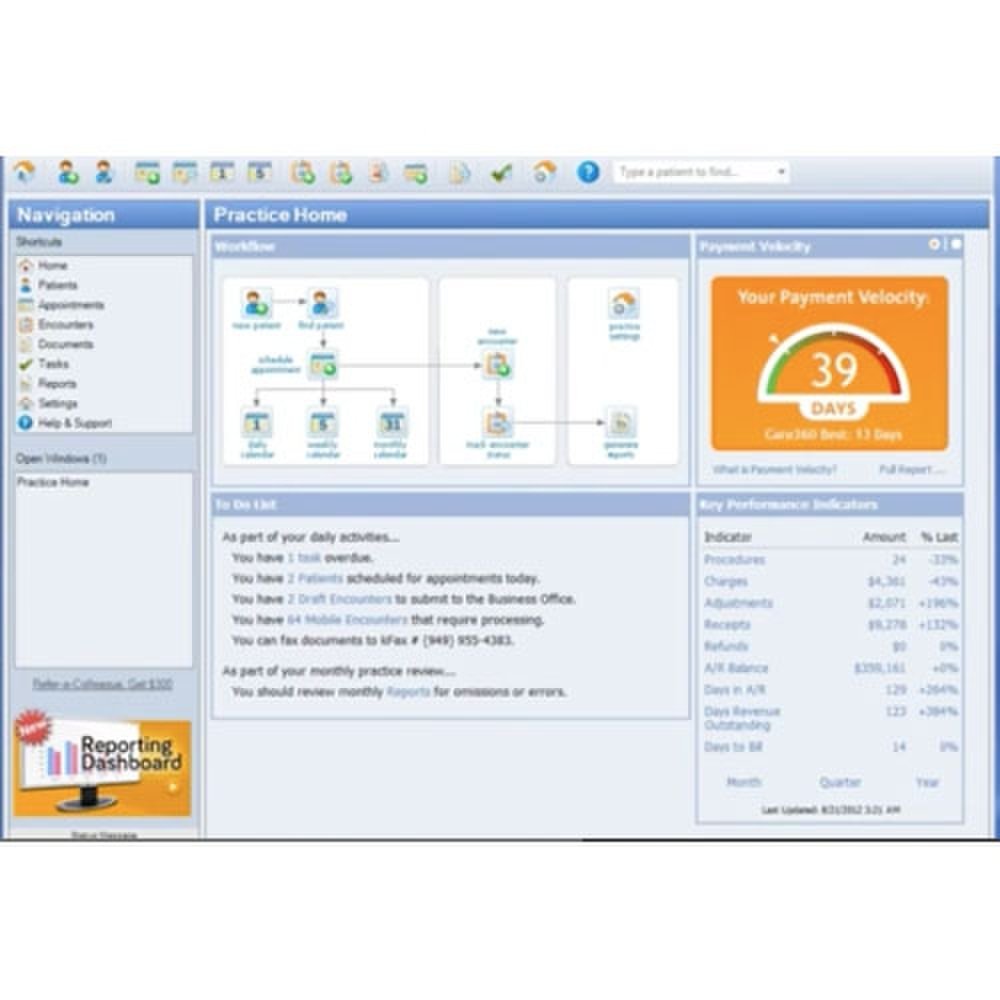 Your user dashboard allows you to quickly access patient information, a to-do list and reports.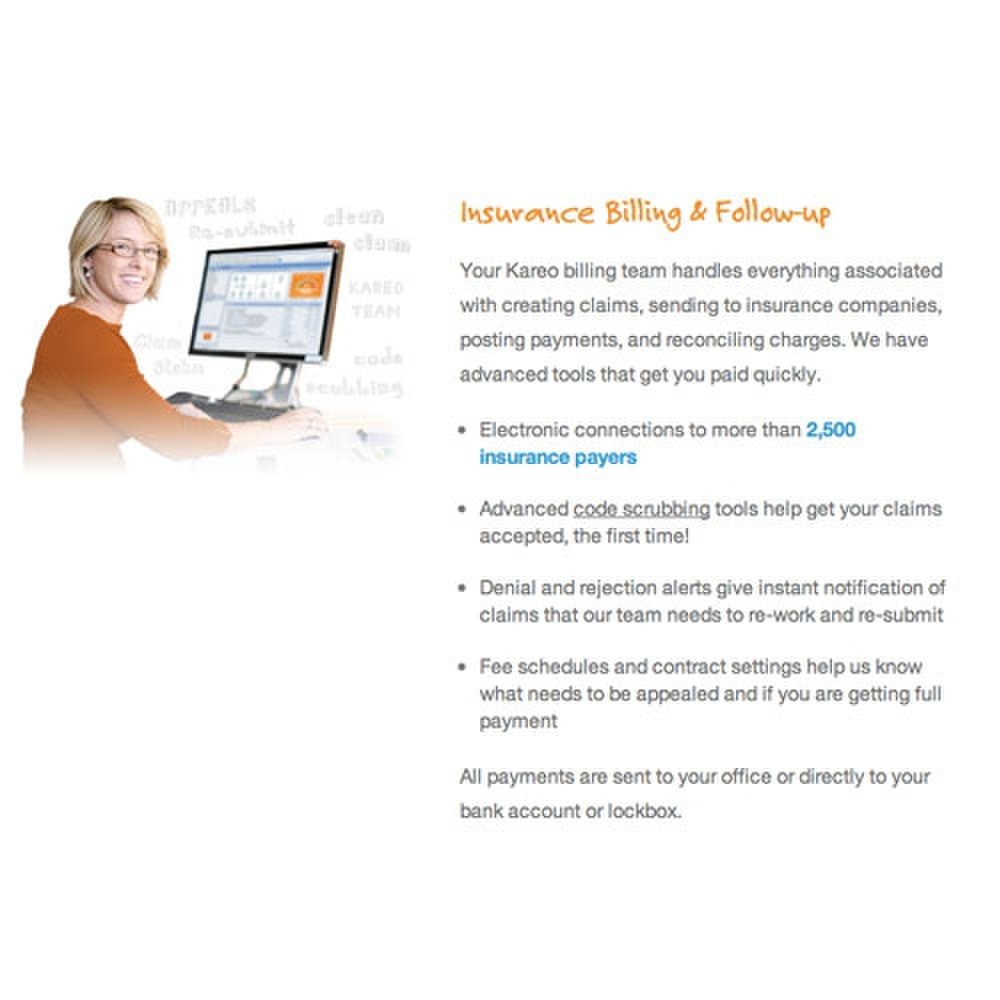 This medical billing service will handle insurance and follow-up tasks for you.
Several demos are available on the Kareo website.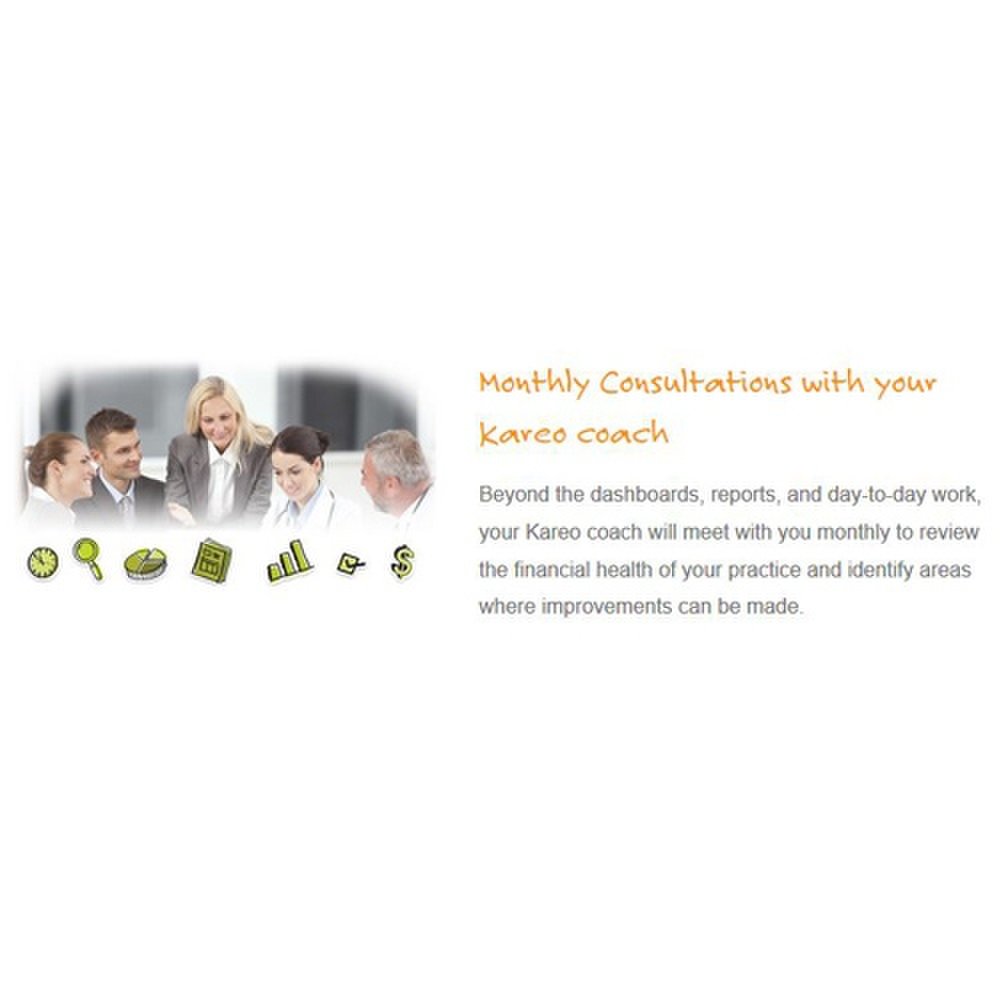 You have access to a customer success coach who will help with training.
Kareo is a medical billing service that can take much of the burden of revenue cycle management off your front office. For a percentage of your total monthly collections, which Kareo will work to increase, your practice gets a billing service that includes claims scrubbing, submission, follow-up, denial management and access to the company's suite of healthcare IT products.
View all our recommendations for medical billing software on our best picks page.
Kareo offers a support team that includes a dedicated account manager, feedback on your practice's financial performance, and customer service for your patients as well. It charges a higher setup fee for new practices than other companies in our review and requires a one-year contract.
Billing Process
Kareo takes over the claims capture process for you, helping you to schedule patients and verify their insurance eligibility prior to a visit. It also employs a rules engine that learns from every provider in its network in order to scrub claims and flag common errors before submission, reducing denial and rejection rates.
Kareo offers a transparent outsourced billing service, which gives your practice access to a claims tracker that updates the status of outstanding claims in real time. Daily tasks and updates are sent to your inbox so you can stay up to date on how things are going. Custom reports and analytics grant insights into your practice's past financial performance and projections for the future. You can set key performance indicators to ensure that you are hitting your revenue targets and continuing to grow profitably.
The company will also post patient statements via email or regular mail if needed. When a patient pays a statement, the funds go to your office instead of through Kareo. This medial biller will also follow up on any unpaid statements. If absolutely needed, the company can refer a balance to a collection agency with your approval.
The vital feature for any medical billing service and its software is government regulation compliance. You don't want to risk paying expensive fees and penalties. Kareo's systems comply with the Health Insurance Portability and Accountability Act (HIPAA) to ensure the privacy of your patients' information. Its security policy allows you to define password requirements. You can also set account lockouts after a certain period of inactivity or number of failed login attempts.
Customizable encounter forms, otherwise known as superbills, let you include the codes you use the most in your practice for easy charting. You can also run insurance verifications on patients, have accounts for multiple providers, process credit and debit cards, and run numerous reports that let you know how well your practice is doing financially.
Pricing
Kareo's medical billing service is priced in the average range, generally falling between 5 and 9 percent of net monthly collections. Kareo does charge a setup fee of $1,000 for new practices, which is one of the higher setup fees of the companies we reviewed. It also requires that practices sign an annual contract.
Software
Kareo's billing services include the company's electronic health records (EHR) system. This EHR integrates directly with your billing process. You can input codes electronically into a patient's record and then send it straight to Kareo for billing. If you prefer using paper statements or your current system, you can also fax the information to Kareo for processing.
The EHR system is web-based, but you can download an app for the iPad and iPhone to let you chart patient visits from exam rooms and take your device from room to room. If you prefer to talk instead of type while doing patient charting, you can use the iPad's speech-to-text option if your model has integrated it. To learn more about Kareo's EHR solution, read our full review here.
You also have the option to use Kareo's practice management platform. You can schedule patient appointments, send appointment reminders, verify insurance and run through tasks to make patient check-ins quick.
Kareo hosts its software and data in the cloud. All you need is a computer and internet connection to use it. With cloud-based services, you don't have to worry about having the right equipment to host large software files. Your data is also safe in case of equipment problems. Additionally, Kareo can quickly update its software, and you won't have the extra cost of purchasing newer versions.
Support
If you need help with any of the software or billing, you can contact Kareo through phone, email or live chat. There is no extra cost for training when you initially purchase the service. The Kareo website also has numerous walk-through videos and downloads that go over the basics of all the software.
You also have access to a customer success coach who is assigned to your account. In addition to help from this consultant with any questions you have, you'll get monthly consultations where your coach lets you know how your company is doing and suggests methods to improve the way your office functions.
Kareo also handles any customer support regarding billing. If patients have questions about their statements, they can contact Kareo directly for help.
Editor's note: Looking for a medical billing solution? Click the Compare Quotes button below to be connected with vendors that can help.
Ready to choose your The Best Medical Billing Service Providers of 2019? Here's a breakdown of our complete coverage:
Business.com Editorial Staff