Kareo - Medical Billing Services Review
The best medical billing services are tightly intertwined with medical practice management software, so intuitive software is a must. Additionally, matching the right billing team to a client's specialty and specific circumstances can make a medical billing relationship much easier to manage. Kareo, a healthcare IT vendor that offers intuitive software, provides a managed billing service like this. Although Kareo does not directly provide revenue cycle management (RCM) services, it works with affiliate medical billing companies that serve its clients. Kareo's billers cover a wide range of specialties, and all integrate with Kareo's cloud-based healthcare IT products. The company also enables an à la carte approach to medical billing, in which practices can outsource all or part of their billing process.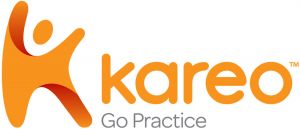 Kareo - Medical Billing Services
The Verdict
Kareo offers a choice of independent medical billing partners and helps find the best fit for its healthcare IT clients. Kareo does not directly provide revenue cycle management services.
Kareo Editor's Score: 8.6/10
| | |
| --- | --- |
| Pricing/value | 8.5/10 |
| EMR/PMS | 9/10 |
| RCM Process | 8/10 |
| First-pass claims rate | 9.5/10 |
| Customer support | 8/10 |
Editor's note: Looking for the right medical practice management solution for your business? Fill out the below questionnaire to have our vendor partners contact you about your needs.
Why Kareo Is Best for Ease of Use
To partner with Kareo's third-party medical billing services, clients must use the company's medical practice management software. Indeed, it is beneficial to do so, as these medical billers are seamlessly integrated with the cloud-based system. As a result, it is likely that most clients will also adopt Kareo's electronic medical record (EMR) system. Kareo's healthcare IT platform is one of the easiest to use of the companies we analyzed in our review of both the best medical billing services and the best EMR systems and practice management software.
Many healthcare IT platforms are difficult to use or require hours of training. Kareo, by contrast, is easy to use. Although your staff could benefit from one-on-one training or the dozens of hours of content available through Kareo University, a new user could accomplish basic tasks simply by clicking around and examining the software's tools for the first time. Few EMR systems offer this sort of simplistic yet effective functionality, and this ease of use makes Kareo stand out compared with other medical billing services we reviewed. As an integral part of monitoring managed billing services, this ease of use is important to any practice that wants to not only stay on top of its outsourced billing but also run useful financial reports to identify where processes can be optimized.
Kareo Pros
It offers significantly more choice in medical billing partners.
It provides user-friendly, intuitive software that requires minimal training.
It has a 95% first-pass claims rate.
Kareo Cons
It does not directly offer managed billing services, instead involving a third party in the relationship.
Pricing is difficult to estimate without investigating all the available third-party services.
Bottom Line: Kareo does not directly handle revenue cycle management, which can complicate communication and decision-making. If you want a service that offers its own outsourced billing, consider athenahealth or AdvancedMD. For more information, see our review of athenahealth and our AdvancedMD review.
Kareo Medical Billing Process
Kareo begins the managed billing process by discerning client needs and then tapping its network of independent medical billing agencies accordingly. In doing so, Kareo can find the best candidates based on specialty focus, practice size, claim volume and billing complexity. The benefit is that practices have more choice.
The other advantage of Kareo's managed billing model is that it provides à la carte services. Instead of being required to outsource the most or all of their RCM, practices can choose to simply outsource coding or denial management, for example. Unlike many other billing services we reviewed, Kareo can find a partner that's willing to manage whichever part of the process your practice needs.
If you want to outsource all of your billing operations – from charge entry and coding to denial management and patient follow-up – Kareo can arrange that as well. A comprehensive outsourcing plan includes charge entry, coding, claims scrubbing, submission via a clearinghouse, rejection management, denial management and follow-up. It also includes patient statements and collections and handles the out-of-pocket expenses your patients incur.
The trade-off of working with an external biller, of course, is that there is a third party in the mix. And while much of the communication still flows through Kareo, being one step removed from your medical billers is not always ideal. However, Kareo's billing partners are seamlessly integrated with the company's cloud-based medical practice management software, through which users can monitor their activity in real time.
Kareo maintains an average first-pass claims rate of 95% across its billing partners, which is on a par with the industry standard.
FYI: Kareo's claims scrubber is regularly updated with errors and denials its other clients experience. As a result, the service remains up to date with clearinghouse and payer policies, thereby improving the first-pass claims rate.
Kareo Pricing
Pricing can vary depending on which of Kareo's billing partners you choose to work with, but you can anticipate paying a relatively standard range of 4% to 7% of monthly collections. Several factors can influence pricing, including practice specialty, claim volume and billing complexity. Billing clients receive access to Kareo's complete healthcare IT suite, which is included in the monthly percentage cost.
Additionally, Kareo clients must pay a one-time $500-per-provider setup fee to begin working with Kareo's managed billing service. Clients have access to Kareo University, a self-guided educational and training program that can help your practice improve collections and teach individual staff members more about the platform. Additional training is included at no extra cost.
Kareo primarily works with Waystar clearinghouse but also processes claims through TriZetto. Unlike some of the medical billing services we reviewed, Kareo does not charge clearinghouse fees.
FYI: Clearinghouse fees aren't always included in the monthly percentage a billing service charges. Companies on a budget will appreciate that they won't have this extra cost with Kareo.
Kareo Software
Kareo offers a user-friendly healthcare IT system that requires minimal training to get started effectively. In fact, it is one of the most intuitive medical software solutions we reviewed. The system includes time-saving tools such as custom templates, text shortcuts, same-as-last-time (SaLT) charting and centralized screens for most tasks.
Kareo's dashboard presents a checklist of providers and locations, which can be toggled to affect the appearance of the calendar in the central window. The calendar shows existing appointments, their status and the insurance eligibility verification status of the patient. If their role and permissions allow, users can also review lab results or messages, which are accessible with a single click. You can set new appointments directly from the dashboard and, once an appointment is scheduled, run a batch eligibility verification check to determine all scheduled patients' insurance status.
Kareo also separates individual locations for multifacility practices, allowing them to operate under separate employer identification numbers. These separate locations also can access single accounts with multiple logins, allowing each location to focus on its own day-to-day without interference from other satellite locations.
In addition, Kareo offers customizable automated messages, including appointment reminders and post-visit communications that encourage patients to update their information or participate in polls and surveys.
Kareo Customer Support
Kareo customer service is included for free in the subscription cost. The customer service center is available via telephone from 8 a.m. to 8 p.m. ET on weekdays. Clients are also assigned a dedicated account manager, who serves as a liaison. For billing concerns, however, clients are encouraged to call the customer support team.
In addition, Kareo offers monthly consultations with your customer success coach to analyze and optimize your practice's operations. In these sessions, your coach will help you review your practice's data and find opportunities to improve collections or find efficiencies in operations. Not every medical billing service offers this consultative approach.
Limitations
For some clients, working with one company is a huge benefit, as it streamlines communications and means fewer voices at the table. However, Kareo's model may not be right for practices that prefer a one-to-one relationship. While Kareo's software can help you keep tabs on your billers' activity, a third party can be harder to influence or hold accountable compared with having a direct relationship with your medical biller.
What Is a Medical Billing Service?
Medical billing services are third-party companies that maintain a staff of medical coders and billers. These companies manage various aspects of a healthcare organization's revenue cycle management, such as coding claims, submitting claims to payers and managing rejected or denied claims. Generally, a medical billing service works in a particular medical practice management software; in fact, many offer proprietary solutions or even require organizations to utilize them. Usually, medical billing services charge practices a percentage of their overall monthly collections, so the more money a practice makes, the more money the billing service collects.
Methodology
We spent hours researching and analyzing medical billing services, including Kareo. Our research included software demonstrations, phone interviews and customer service calls. We also analyzed customer service reviews, including those listed on the Better Business Bureau website. When choosing our best pick for ease of use, we examined criteria such as the software's user interface and user experience, practice management software integration with billers, and training. Based on these factors, we chose Kareo as our best pick for ease of use.
Frequently Asked Questions
Will Kareo perform medical coding?
Kareo does not directly perform medical coding or billing services, but it partners with companies that offer these services. Kareo's medical practice management software can be used to monitor third-party medical billers in real time.
Does Kareo require a setup fee?
Kareo requires a one-time setup fee of $500 per provider for clients that sign up for its managed billing service. This fee is separate from the percentage of monthly collections charged for revenue cycle management.
Bottom Line
We recommend Kareo's medical billing service for ...
Practices that want to choose from multiple billing partners.
Practices with niche specialties that want an experienced team.
Practices that want an à la carte service.
We don't recommend Kareo's medical billing service for ...
Practices that want to limit the number of people involved in their billing process.
Large organizations with high volumes of claims.
Image Credit: Lisa S. / Shutterstock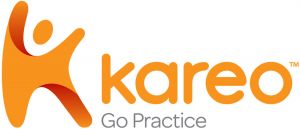 Kareo - Medical Billing Services
The Verdict
Kareo offers a choice of independent medical billing partners and helps find the best fit for its healthcare IT clients. Kareo does not directly provide revenue cycle management services.

Adam Uzialko
business.com Staff
Adam Uzialko is a writer and editor at business.com and Business News Daily. He has 7 years of professional experience with a focus on small businesses and startups. He has covered topics including digital marketing, SEO, business communications, and public policy. He has also written about emerging technologies and their intersection with business, including artificial intelligence, the Internet of Things, and blockchain.