Kareo - Medical Billing Services Review
A medical billing service should improve your billing operations in two ways: by increasing the number of claims accepted by payers on the first pass and also by reducing the costs associated with keeping an in-house billing department. Kareo's medical billing service blends a competitive price with a high first-pass claims rate. Moreover, the company includes access to its electronic medical records (EMR) software and practice management software as part of its cost – a percentage of collections it takes for revenue cycle management. If you only want to outsource part of your medical billing process, Kareo is able to take on specific elements as well, such as charge entry and coding, and then leave the rest to your own staff.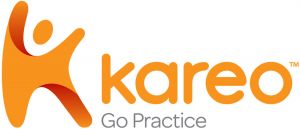 Kareo - Medical Billing Services
The Verdict
Kareo offers a strong first-pass claims rate, as well as access to its electronic medical record and practice management software for a competitive rate. The company manages the entire medical billing process from claims generation to denial management.
View all our recommendations for medical billing services on our best picks page.
Billing Process
Kareo can take over the entire medical billing process for your practice or simply manage a single element, depending on your needs. The company tends to focus on partnering with small, independent practices across most specialties.
From start to finish, Kareo's billing team can capture charges and enter them into claims, code those claims with the help of certified coders on staff, submit claims through a clearinghouse to the proper payers, and follow up on any unpaid claims. In the event a claim is denied, Kareo's billing team will revise and resubmit the claim to ensure it ultimately gets paid. Once it receives the money, Kareo deposits it directly into your practice's accounts.
Kareo uses a rules engine to scrub every claim before it is submitted to a payer in an attempt to catch errors that commonly result in denials. The Kareo rules engine leverages the company's entire network of clients to flag possible issues, and the problematic claims are referred to human billers to review and revise if necessary.
If a payer denies a claim, Kareo relies on a system called The Organized Worklist, or the OWL, which automatically assigns rejected claims to the most appropriate billing team within Kareo, which prioritizes denied claims at the top of its queue. The teams prioritize denied claims; they will review and revise the claims as needed, resubmit them to the appropriate payers, and follow up to secure payment for the practice.
Kareo billers work primarily through the Waystar clearinghouse, though in some cases the company works with TriZetto. Any clearinghouse fees incurred are built into the percentage of collections and are not charged to your practice in addition to your normal monthly payment.
Kareo Pricing
Kareo offers a relatively competitive rate for its billing services. Like the other medical billing services in our review, Kareo takes a percentage of the net collections it secures on behalf of its clients. Generally, Kareo charges between 4% and 7% of net collections, though the precise percentage depends on several factors, including practice size, specialty, the number of claims submitted monthly and the complexity of billing operations. Access to Kareo's EMR software and practice management software is included in the percentage price.
In addition to the percentage of collections, Kareo charges a setup fee of $500 per provider for new practices. Kareo requires clients to sign a one-year minimum contract that includes a $1,000 minimum monthly payment. Because Kareo tends to work with smaller practices, many of its clients do incur the monthly minimum rather than exceeding it as a percentage of collections. So, if you're a very small practice with a low volume of claims, you could likely expect to pay $1,000 per month for Kareo's revenue cycle management services.
To obtain a precise quote for your medical practice, contact Kareo's sales department and provide information about your practice and your specific billing needs. The company will provide you an estimated price using this information.
Software
Kareo's billing services include the company's electronic health records (EHR) system. This EHR integrates directly with your billing process. You can input codes electronically into a patient's record and then send it straight to Kareo for billing. If you prefer using paper statements or your current system, you can also fax the information to Kareo for processing.
The EHR system is web-based, but you can download an app for the iPad and iPhone to let you chart patient visits from exam rooms. If you prefer to talk instead of type while doing patient charting, you can use the iPad's speech-to-text option if your model has it. To learn more about Kareo's EHR solution, read our full review here.
With Kareo's practice management platform, you can schedule patient appointments, send appointment reminders, verify insurance and run through tasks to make patient check-ins quick. The practice management software also includes reporting tools that keep your practice apprised of your financials. It includes prebuilt key performance indicators, such as total collections, reimbursements per encounter and reimbursements by payer. It also allows practices to further slice and dice data to create custom reports. Team captains, who serve as one-to-one liaisons between clients and Kareo's billing teams, are available to walk practice staff through reports on a monthly basis.
Kareo billers work directly within the practice management software, so you can monitor their progress from the system. Use of Kareo's practice management system is required for practices enrolled in the company's revenue cycle management services.
Kareo hosts its software and data in the cloud. All you need is a computer and internet connection to access it. With cloud-based services, you don't have to worry about having the right equipment to host large software files. Additionally, Kareo can quickly update its software, and you won't have the extra cost of purchasing newer versions.
Kareo Support
If you need help with any of the software or billing, you can contact Kareo through phone, email or live chat. There is no extra cost for training when you initially purchase the service. The Kareo website also has numerous walk-through videos and downloads that go over the basics.
You also have access to the customer success coach assigned to your account. This consultant can help with any questions you have, and you'll get monthly consultations where your coach lets you know how your company is doing and suggests methods to improve the way your office functions.
Kareo also handles any customer support regarding billing. If patients have questions about their statements, they can contact Kareo directly for help.
Limitations
The biggest limitation we found when researching Kareo was the concerns and complaints from previous customers on the Better Business Bureau website. Typically, when researching customer complaints, we look to see how the company responded and whether the complaint was resolved effectively. Common concerns centered on billing issues and the EMR product. Kareo does not appear to have responded to these complaints on the Better Business Bureau site, where company representatives are able to engage with dissatisfied customers to provide some sort of resolution to their problems. While the reviews of several dissatisfied customers don't automatically invalidate Kareo's medical billing services, it's important to be aware of these unaddressed concerns.
Image Credit: Lisa S. / Shutterstock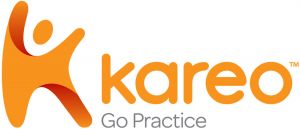 Kareo - Medical Billing Services
The Verdict
Kareo offers a strong first-pass claims rate, as well as access to its electronic medical record and practice management software for a competitive rate. The company manages the entire medical billing process from claims generation to denial management.

Adam Uzialko
business.com Staff
Adam Uzialko is a writer and editor at business.com and Business News Daily. He has 7 years of professional experience with a focus on small businesses and startups. He has covered topics including digital marketing, SEO, business communications, and public policy. He has also written about emerging technologies and their intersection with business, including artificial intelligence, the Internet of Things, and blockchain.