DrChrono Review
Small, independent practices can sometimes have a tough time finding a medical billing service designed with their needs in mind. DrChrono is a flexible medical billing service that can meet the needs of small practices of any specialty at a competitive price. The company works with clients regardless of size, specialty and claims volume, but it generally partners with clients in the space of one to 15 providers or 16 to 25 providers. This is why DrChrono is our best pick for medical billing service for small practices.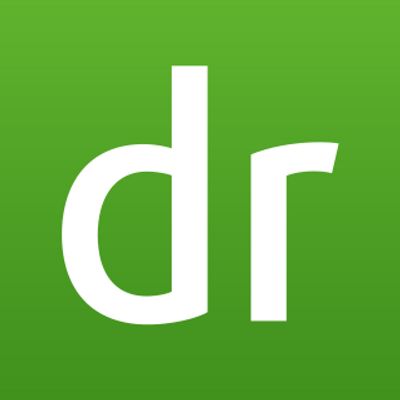 DrChrono
The Verdict
DrChrono is our best pick for medical billing services for small practices because it offers a flexible and thorough RCM service geared toward small and midsize practices. The price of its RCM services include its EMR and practice management software.
Practices that choose DrChrono's medical billing services must also use its electronic medical records (EMR) software and practice management software, which are included in the percentage of annual collections it charges. DrChrono offers practices an estimated 97% first-pass claims rate, which is competitive amongst the medical billing services in our review.
View all our recommendations for medical billing services on our best picks page.
Billing Process
DrChrono's medical billing service takes over the entire revenue cycle management process, beginning with charge entry and claims coding. The company submits claims primarily through TriZetto clearinghouse. Any clearinghouse fees incurred in the process are included as part of its cost – the percentage of annual net collections – and are not charged to the practice in addition to this percentage.
Prior to submitting each claim, DrChrono scrubs the claims to catch potential errors that could lead to a denial by the payers. Once it forwards a claim to the appropriate payer, the company monitors it until it is paid, at which time funds are deposited directly into the doctor's bank account after the company takes its fee. If any claim is denied, DrChrono's billers and coders will revise it and resubmit it within 25 days of receiving notice from the payer.
DrChrono works with practices across all specialties. The company's typical partners have one to 15 providers on staff, though it also works extensively in the space of 16 to 25 providers. Some of its healthcare providers submit as few as 20 claims per month, while others submit as many as 1,000 claims per month. Any client working with DrChrono is able to submit an unlimited number of claims at no extra cost.
DrChrono Pricing
Medical billing services typically charge a percentage of net collections secured on behalf of the practices for which they work. DrChrono generally takes 4% to 8% of the annual collections a practice receives. Included in that price is access to DrChrono's electronic medical records (EMR) software and practice management software, which it uses to submit claims and gather clinical data needed to appeal rejections and denials.
DrChrono requires practices to sign a minimum one-year contract. Practices with smaller volumes might be required to sign up for a longer duration, though the vast majority of its clients are only required to sign up for one year.
To determine specific pricing, DrChrono considers the following criteria:
Monthly collections: The ultimate price will be the higher of a monthly minimum (set during contract negotiation) or a percentage of your monthly collections, so to offer a precise quote DrChromo needs to know how much your practice brings in per month.
Patient encounters: Pricing will also depend on the number of total patients physicians see.
Specialty: Because the billing process and specific rules can vary so much from specialty to specialty, DrChrono incorporates the complexity of your specialty into the final percentage.
Number of providers: Finally, your total number of providers can also influence the quote.
To obtain a quote specific to your practice, contact a DrChrono sales representative to discuss your needs and the scope of the work. The company will develop a unique price quote that includes a breakdown of the cost for medical billing services and full access to its suite of healthcare IT products, like the EMR software and practice management platform.
Software
DrChrono's electronic health records (EHR) solution is simple and effective. It includes a user-friendly interface, scheduling tool, clinical encounter module, and comprehensive list of patients and their insurance providers. You get full-featured access to the platform, including the patient portal and real-time insurance eligibility verification, so staff can determine which payers a patient uses before they arrive for an appointment.
This service carries out core functions very well. While it lacks some helpful features that other software offers, it should fully serve the needs of a small practice. For more information on DrChrono's EHR software, see our review.
Its RCM services include access to the company's integrated practice management module, through which the billing team creates and processes your claims.
All data stored within the EMR and practice management software can be used to generate custom reports. These reports are available on demand and utilize real-time information, so anytime a report is queried it will contain up-to-date information. For example, practices can generate a report that includes information about collections by patient demographics to better understand their client base. Additional reports include data on the number of claims submitted, the dollar value of individual claims, the dollar value of claims paid, the number of claims that were denied, and the number of claims adjudicated after revision and follow-up from DrChrono's billing team.
DrChrono Support
When you partner with DrChrono, you are assigned a dedicated account manager who acts as your point of contact for any questions or problems. There is also a ticket system if you need tech support for software issues.
Limitations
The biggest limitation we identified with DrChrono's RCM services is that the company requires practices to use its EMR and practice management software. While many medical billing services mandate usage of their practice management software in order to use the RCM services, DrChrono is alone in its requirement for the EMR software. While some practices might not find this to be a limitation, migrating to a new EMR can be both a technical and workflow challenge. Acclimating to a new system may be difficult for many members of the staff and can impact clinical operations significantly. That said, If you're willing to move to its EMR software, DrChrono is worth considering. Its healthcare IT suite is effective, and its medical billing services remain our best pick for small practices.
Image Credit: Lisa S. / Shutterstock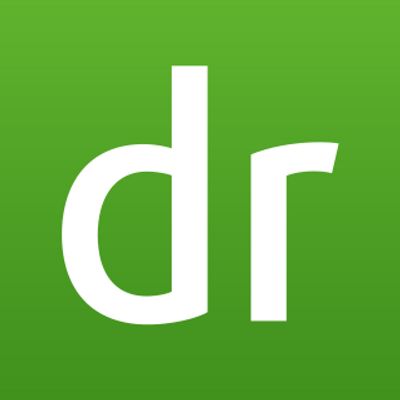 DrChrono
The Verdict
DrChrono is our best pick for medical billing services for small practices because it offers a flexible and thorough RCM service geared toward small and midsize practices. The price of its RCM services include its EMR and practice management software.

Adam Uzialko
business.com Staff
Adam Uzialko is a writer and editor at business.com and Business News Daily. He has 7 years of professional experience with a focus on small businesses and startups. He has covered topics including digital marketing, SEO, business communications, and public policy. He has also written about emerging technologies and their intersection with business, including artificial intelligence, the Internet of Things, and blockchain.