LiveChat Review
When it comes to live chat software, integrations can increase efficiency and help create a user experience that helps both employees and customers. Through our research, LiveChat remains our best pick for most integrations because of their feature set, reasonable price, ease of use and, yes, large number of integration options.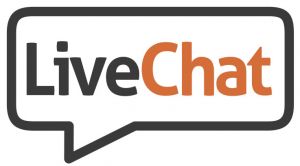 LiveChat
The Verdict
LiveChat's Enterprise software provides customer-preferred chat support while collecting marketing data to build your business.
Integrations help smooth out a business's workflow by connecting one program's functionality to another. LiveChat's integration support allows for more than 170 integration options, covering numerous uses like email marketing, CRM, analytics and e-commerce needs. With support for major business software solutions like Mailchimp, Shopify, Salesforce and Google Analytics, LiveChat's users can customize the platform to exactly fit their needs. In addition, LiveChat can integrate with other popular online chat platforms, including Slack and Facebook Messenger. If your company needs an AI-powered chatbot, it's possible to integrate the ChatBot service.
Along with their deep roster of integration options, LiveChat offers a solid multiplatform SaaS chat solution. The service offers many of the main features you would expect from a live chat solution, such as canned responses, geotargeting functionality, proactive chat and customizable branding.
A clean and understandable dashboard is available for operators and managers alike. Its host environment enables operators to access the tools, webpages, canned messages and background information it needs to properly engage customers. Additional tools allow operators to add multiple tags to chat logs so that answers to frequently asked questions can be used to reply to new queries. Visitor tracking allows operators to see when someone visits the site, which web browser they're using and the customer's native language. Operators can also call up any past chat history and the search terms used that brought them to the site in the first place.
Through LiveChat's data reporting features, managers can view chat ratings given through customer-run surveys, check up on an operator's efficiency and even monitor ongoing chats to keep a close eye on how the company is being represented. In that last example, managers can then take advantage of LiveChat's Whisper function, which allows you to type comments directly into the chat window that only the operator will see. Other reports include things like how many times an operator offers a coupon or incentive and turns a hesitant visitor into a purchasing customer. Customer satisfaction can be charted based on post-chat surveys, and you can see how an operator has been rated by customers, among other reports made available through the software.
Aside from features found in LiveChat's backend, more front-facing features make the experience of chatting with a company representative easier for web visitors. While chatting with a representative, users can have their conversations on most Apple or Android devices, as well as PC, Mac and Linux-powered desktop computers. Files can easily be transferred in the chat window, though screen sharing and co-browsing functionality require additional integrations.
Every chat is SSL 256-bit encrypted and stored in the cloud. You can personalize access for individual operators by allowing them to see as much or as little information as is appropriate or by disabling their ability to share files. If you notice spamming or inappropriate visitor chats, LiveChat lets you block a visitor's IP address, barring that person from further contact with the company.
LiveChat's pricing follows the industry model of charging per month and per agent. The company's prices are relatively reasonable, with the Starter tier charging $16 per month, per agent, if billed annually, and $19 per month, per operator. Each following tier comes with more features, with the Team tier costing $33 per month, per operator billed annually ($39 if billed month to month), while Business goes for $50 per month, per operator when billed annually ($59 if billed month to month). The Enterprise tier requires an individual contract, so pricing is not available. There's also a 14-day free trial if you would like to evaluate the service before committing.
While there was plenty to like with LiveChat, some things were a little worrisome. While looking at the company's list of integrations, we noticed that many came with additional fees. When considering your needs against the total cost those needs would bring, LiveChat's reasonable rates could balloon past your business's budget.
Image Credit: Zephyr18 / Getty Images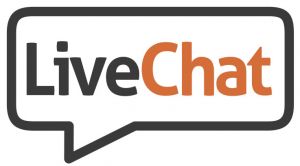 LiveChat
The Verdict
LiveChat's Enterprise software provides customer-preferred chat support while collecting marketing data to build your business.

Andrew Martins
business.com Staff
Andrew Martins has written more than 300 articles for business.com and Business News Daily focused on the tools and services that small businesses and entrepreneurs need to succeed. Andrew writes about office hardware such as digital copiers, multifunctional printers and wide format printers, as well as critical technology services like live chat and online fax. Andrew has a long history in publishing, having been named a four-time New Jersey Press Award winner.