ShareBuilder 401k Review

When it comes to 401(k) plans, business owners have to ensure their employees aren't overpaying for access to investments. High investment fees can eat away at returns and discourage employees from participating in the plan. It's vital for small business owners to find a plan with low investment fees, and that's where ShareBuilder 401k comes in. It uses low-cost investments to guarantee investment fees stay below 1%. That's a standout offering, given the average is around 1.65%. ShareBuilder also keeps employers' plan fees low, charging a flat monthly fee. A big bonus is that ShareBuilder digitizes the entire process, automating paperwork and administration, making it easy to access the plan wherever there's an internet connection. 

ShareBuilder 401k
The Verdict
hareBuilder keeps investment fees low, which encourages more employees to participate in the plan. But small businesses don't give up quality for price with this company; ShareBuilder makes it easy to enroll and provides a variety of investment options.
Editor's Score: 9.3/10
| | |
| --- | --- |
| Transparent pricing  | 8.5/10 |
| Low employee investment fees | 9.1/10 |
| Mobile and online access | 8.6/10 |
| No sign-up or administration fees | 9/10 |
| Variety of plans | 10/10 |
Why We Chose ShareBuilder 401k as Best for Low Fees
There are tax benefits associated with offering an employee retirement plan, but you have to stay in compliance to realize them. That means more employees than just your company's top earners need to participate in the plan. ShareBuilder recognizes that low investment fees can spur participation, so it keeps investment fees below 1%. That is well under the industry average of 1.65%. ShareBuilder touts its investment fees as being nearly 70% cheaper than its rivals' fees. To encourage savings, ShareBuilder offers automatic pricing discounts: The more your company saves for retirement, the lower your price. We saw this pricing structure with other plan sponsors we researched too. 
ShareBuilder relies on index funds to keep investment fees low. These are cheap, passive funds that track a basket of stock or index like the S&P 500. They are an excellent way to create a diversified portfolio of low-cost investments. What clinched the decision for us to name ShareBuilder a best pick was the variety of investment choices it offers. Low investment fees won't matter if the plan investment options are underwhelming. With ShareBuilder, plan participants can select from several index fund types, including large-cap, mid-cap, and small-cap stocks; bonds; treasuries; commodities; and alternative investments. The low fees don't end there, though: ShareBuilder's monthly charge is a flat fee, which helps ensure your ongoing costs don't ever spike on you.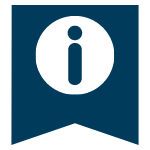 FYI: Index funds are a low-cost way to invest for your retirement. The best employee retirement plan sponsors offer index fund options like exchange-traded funds (ETFs).
What We Like About ShareBuilder 401k
ShareBuilder's investment fees are well below the industry average. 
This plan sponsor offers a variety of index funds to choose from in every asset class. 
ShareBuilder charges employers a flat monthly fee, meaning it never rises or becomes unpredictable. 
What We Don't Like About ShareBuilder 401k
ShareBuilder does not list specific pricing on its website. It gives you a range of what it might cost you, but you need to contact the company for an accurate quote. 
ShareBuilder does not have a mobile app. (It does offer a digital dashboard for quick implementation and enrollment, though.) 

Ease of Use 
We found it's easy to get started with ShareBuilder. The company guides you through the entire process. To start, you can fill out an online form, have an advisor call you, or contact the company to speak with an advisor immediately. The advisor provides you with a quote specific to your business and goes over all of the plan details with you. You can then begin filling out the online plan paperwork. We like that the entire process is done online, but if you need help, your advisor can walk you through it. In our review of Paychex, our best pick for an all-in-one solution, we found that it also offers that level of support. 
When all of your documents are complete, it then takes a few weeks to roll out the plan. Once the plan is up and running, ShareBuilder offers digital tools to keep your employees engaged.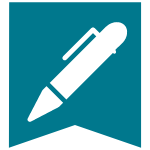 Bottom Line: ShareBuilder provides the human touch in helping you select and implement a retirement plan, such as a solo 401(k). The entire process is online, but an advisor is available to walk you through it if you need help.
Features and Services
ShareBuilder offers a variety of employee retirement plans, including solo 401(k), safe harbor 401(k), traditional 401(k), and tiered profit-sharing 401(k) plans. Beyond keeping investment fees and employer costs down, it offers many features and services that make it a best pick. 
Fiduciary Support 
ShareBuilder 401k serves as the plan administrator, custodian, recordkeeper and ERISA 3(38) investment manager. We like how ShareBuilder takes all of this responsibility off your plate. As the employer, you'll still have to oversee payroll contributions and complete a year-end checklist, but ShareBuilder will show you how. 
Investment Options 
Participants can choose from five managed portfolios, or they can customize their portfolios from ShareBuilder's selection of low-cost index funds. This level of variety is crucial to ensure your employees can make the investment choices they want.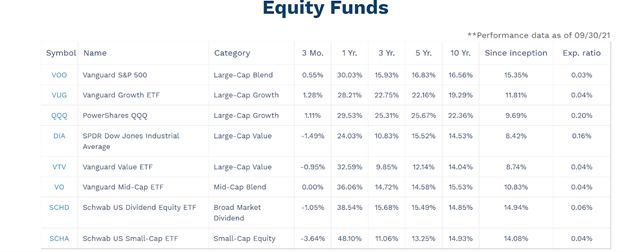 Fund Research Tools 
We like that you can view the roster of ETFs and managed portfolios on the ShareBuilder website. Each fund is linked to a Morningstar profile with information about the fund's strategy, historical performance, asset allocation and other details. 
Advisory Services 
ShareBuilder 401k has an investment committee that helps plan participants diversify their investments by managing its model portfolios and investment roster of index funds. 
Reporting 
For both safe harbor and traditional 401(k) plans, you're required to submit IRS Form 5500. The individual 401(k) plan carries this requirement as well, once your plan assets are $250,000 or more. ShareBuilder 401k prepares the form for you, so all you need to do is sign and send it. 
Loans 
All the 401(k) plans allow participants to take out loans against their 401(k) of up to 50% of their account balance, though it can't exceed $50,000. 
Pricing 
ShareBuilder charges employers a flat rate for plan administration, ranging from $25 to $190 per month.
| | |
| --- | --- |
| Plan type | Starting monthly fee |
| Solo 401(k) | $25 |
| Safe harbor 401(k) | $95 |
| Traditional 401(k) | $110 |
| Tiered profit-sharing 401(k) | $190 |
Investment fees for ShareBuilder plans are below 1%. The more your company saves in the plan, the higher the discounts ShareBuilder offers. 

Limitations 
ShareBuilder's website doesn't have the same level of information as some of its competitors' sites, like what we found in our review of American 401k. Not getting the information they want online may be frustrating for small business owners who would rather search the website than call the company. That being said, ShareBuilder does give a general idea of its pricing and a good overview of its offerings.
Another drawback of ShareBuilder is the lack of a mobile app. A mobile app means your employees can enroll on the go and you can manage your plan wherever, whenever. We would prefer ShareBuilder to offer that feature. If you want a mobile app, you may want to consider Human Interest. You can learn more in our full review of Human Interest. 
What Are Employee Retirement Savings Plans? 
An employee retirement savings plan is a pooled investment account sponsored by employers that lets employees set aside a portion of their pretax income for retirement. The plans are designed to encourage small business owners and their employees to save for retirement.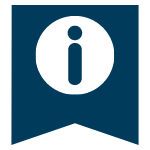 FYI: Offering a 401(k) is one thing; getting your employees to participate is another. Low investment fees are one way to win them over and boost your plan enrollment numbers.
Methodology
To find our best pick for low fees, we started by looking at how much each provider's plan would cost a small business owner. Money is tight, particularly as we emerge from the pandemic, and many small business owners don't have a lot to spend on an employee retirement savings plan. They know they have to offer it, but it can't break the bank. Of course, we mainly looked at the investment fees the plan sponsors charge employees. Investment fees can eat away at returns, which is something we set out to avoid in an era of zero-fee trading commissions. 
Affordability doesn't end with price, though. The truly affordable vendors also offer a ton of features and support at that price point. When narrowing down our best picks for low fees, we considered how many investment options the plans offer, the level of customer support business owners receive, and how accessible it is offline and online. The plan sponsors that offer mobile apps really stood out to us. The easier it is to enroll in and access your retirement account, the more engaged you and your staff will be. 
ShareBuilder 401k FAQs 
What types of employee retirement savings plans does ShareBuilder offer small businesses?
ShareBuilder offers a variety of 401(k) plans geared toward small businesses. Specifically, it offers solo 401(k), safe harbor 401(k), traditional 401(k) and tiered profit-sharing 401(k) plans. 
What services do you get with ShareBuilder's traditional 401(k) plan? 
ShareBuilder's traditional 401(k) plan starts at $190 for administration and offers these features and services: 
401(k) advisors and customer care between 9 a.m. and 8 p.m. EST Monday through Friday
Ongoing investment roster management, also known as ERISA 3(38) coverage
22 index funds, one money-market fund and five model portfolios
Payroll integration options
Vesting schedule options
Automatic enrollment with qualified default investment options
Automatic pricing discounts
Webinars, guides, videos and calculators
Signature-ready Form 5500
Loan and hardship withdrawal options
Profit-sharing option
Plan compliance and digital year-end checklist
Bottom Line
We recommend ShareBuilder 401k for …
Small business owners who want a low-cost plan that keeps investment fees at a minimum. 
Business owners who want access to a variety of index funds in several asset classes. 
Small business owners who like a hands-on approach to selecting, implementing and managing a plan.
We don't recommend ShareBuilder 401k for …
Small business owners who want access to a mobile app to enroll participants and manage accounts. 
Business owners who want investment options beyond index funds and ETFs.

ShareBuilder 401k
The Verdict
hareBuilder keeps investment fees low, which encourages more employees to participate in the plan. But small businesses don't give up quality for price with this company; ShareBuilder makes it easy to enroll and provides a variety of investment options.

Donna Fuscaldo
business.com Staff
Donna Fuscaldo is a senior finance writer at business.com and has more than two decades of experience writing about business borrowing, funding, and investing for publications including the Wall Street Journal, Dow Jones Newswires, Bankrate, Investopedia, Motley Fool, and Foxbusiness.com. Most recently she was a senior contributor at Forbes covering the intersection of money and technology before joining business.com. Donna has carved out a name for herself in the finance and small business markets, writing hundreds of business articles offering advice, insightful analysis, and groundbreaking coverage. Her areas of focus at business.com include business loans, accounting, and retirement benefits.