Zoolz Review
Zoolz offers multiple storage plans for small businesses. This backup service has cloud storage, cold storage for long-term archiving, and a "tribrid" system that utilizes Zoolz's cloud and cold storage solutions with local storage to ensure maximum redundancy. In addition to multiple storage options, BigMIND by Zoolz uses artificial intelligence (AI) that make uploading and finding files incredibly fast and easy.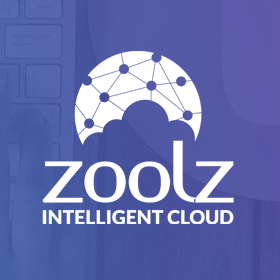 Zoolz
The Verdict
Zoolz's customizable backup solution allows businesses to protect substantial amounts of data. It also has an efficient and affordable cold storage plan.
To view all of our recommendations for cloud storage and online backup services, visit our best picks page.
Zoolz Pricing and Plans
Zoolz offers several plans based on how much data needs to be backed up. Each cloud plan comes with file versioning; backup on Amazon Web Services (AWS); and unlimited external hard drives, users, and servers. Plans can be purchased at a monthly or annual rate. Users who purchase the annual plan receive two months free.
Zoolz's plans and rates include the following:
1TB – $39.90 per year
2TB – $79.90 per year
5TB – $19.99 per month, or $199.90 per year
10TB – $39.99 per month, or $399.90 per year
20TB – $89.99 per month, or $899.90 per year
50TB – $229.99 per month, or $2,299.90 per year
100TB – $449.99 per month, or $4,499.90 per year
200TB – $899.99 per month, or $8,999.90 per year
200TB+ – Contact a Zoolz representative for a quote
Zoolz is currently offering a 25% discount. The company also offers discounts to students and nongovernmental organizations. A 14-day free trial is available and comes with 50GB of storage and all of Zoolz' features.
If you only need cold storage, Zoolz's cold storage plan costs $16.67 per 1TB of data per month (unlimited users and servers).
Zoolz also offers BigMIND Business. Essentially BigMIND Business is Zoolz's cloud storage solution integrated with artificial intelligence (AI) technology that allows businesses to quickly search for and access specific files using tools like optical character recognition for documents and facial recognition for photos.
These plans are separate from the company's standard business cloud backup solutions. Below is a breakdown of the price and the maximum amount of data per plan:
BigMIND Starter Plan
Price: $15 per month
Storage: 100GB
Devices: One server
Users: 10
BigMIND Standard Plan
Price: $20 per month
Storage: 250GB
Devices: 10 servers
Users: 100
BigMIND Premium Plan
Price: $37.50 per month
Storage: 250GB
Devices: 50 servers
Users: 500
BigMIND Smart Archive
Price: $40 per month
Storage: 1TB cold storage
Devices: 50 servers
Users: 500
While the BigMIND plans offer advanced AI features, they come at a much higher cost than Zoolz's standard cloud service plans. The 14-day free trial applies to these plans, too, so you want to take advantage of the free trial and test the different Zoolz plans to see which one works best for your business.
Zoolz Features
In evaluating Zoolz for our review of cloud storage and online backup solutions, here's what impressed us the most about this service.
Tribrid Storage Capabilities
Zoolz offers a "tribrid" backup solution; that is, you can back up your data to three different sources: their intelligent cloud storage (or hot storage), their cold cloud storage and your own local backup device. This triple layer of redundancy gives you multiple options for recovery if your system is compromised, or you can choose one of their cloud solutions if that's what you need. Backup is automatic and can be scheduled to run whenever and however often you need it to.
Cold Storage
Cold storage is for long-term backup and archiving. Since it's primarily used for archiving inactive data, it's not expected that users will access it and frequently transfer it, resulting in lower bandwidth use and cheaper storage. Zoolz's cold storage is a great value for the amount of storage you receive, and it's ideal for businesses that need to archive large amounts of data.
Usability
Zoolz has a user-friendly dashboard and a lightweight file browser that lets you manage your data. You can easily organize, search and preview files. Using the dashboard, you have several options to control how backups are managed ‒ you can set storage limits and user privileges, and configure backups. You can easily suspend, activate and delete users as needed.
Security
Zoolz offers plans that are protected with a 256-bit AES encryption as well as Amazon's infrastructure. You can securely receive fast backups with access to deduplication, block-level uploads and specified file retention. You also have the ability to encrypt and decrypt files and folders to safely share with colleagues.
Customer Support
An important feature of any cloud storage solution or online backup service is good customer support. Zoolz offers several helpful online resources for users, including a help center with articles and FAQs. You can reach Zoolz representatives online or by phone. The company supports several languages, including English, Spanish, French, Dutch, Japanese, Italian and Portuguese.
Limitations
Since Zoolz uses Amazon S3 servers, it does not limit or cap direct bandwidth and loading times. This means you will have to control bandwidth on your end if you don't want to bog down your network. This is usually only a concern for companies that are backing up large amounts of data. To mitigate this limitation, you can schedule backups during off-hours.
Editor's Note: Looking for a cloud storage solution? Fill out the below questionnaire to have our vendor partners contact you about your needs.
Image Credit: kerkez / Getty Images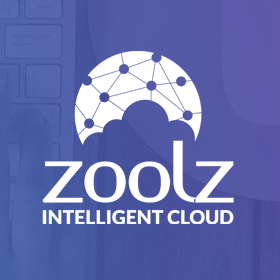 Zoolz
The Verdict
Zoolz's customizable backup solution allows businesses to protect substantial amounts of data. It also has an efficient and affordable cold storage plan.

Skye Schooley
business.com Staff
Skye Schooley is a staff writer at business.com and Business News Daily, where she has written more than 200 articles on B2B-focused topics including human resources operations, management leadership, and business technology. In addition to researching and analyzing products that help business owners launch and grow their business, Skye writes on topics aimed at building better professional culture, like protecting employee privacy, managing human capital, improving communication, and fostering workplace diversity and culture.