Zoolz Review
By Andreas Rivera
Last Modified: May 20, 2019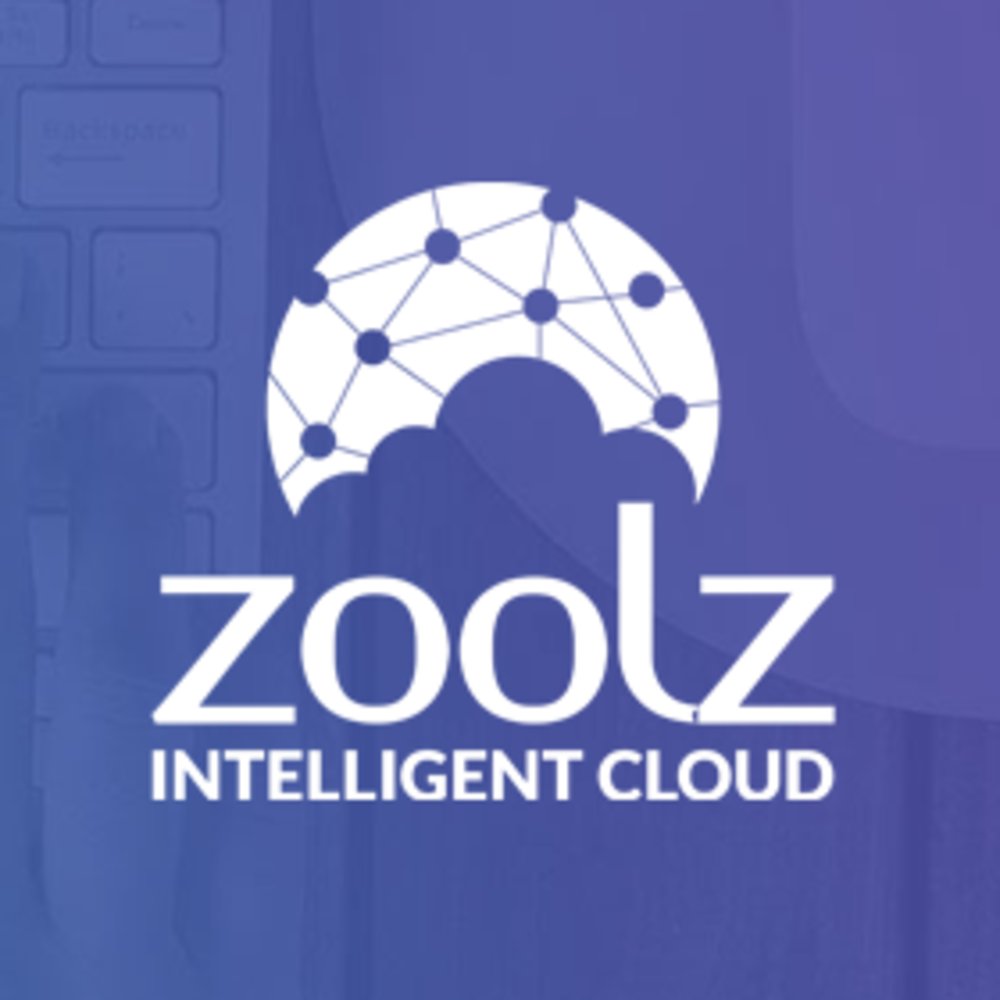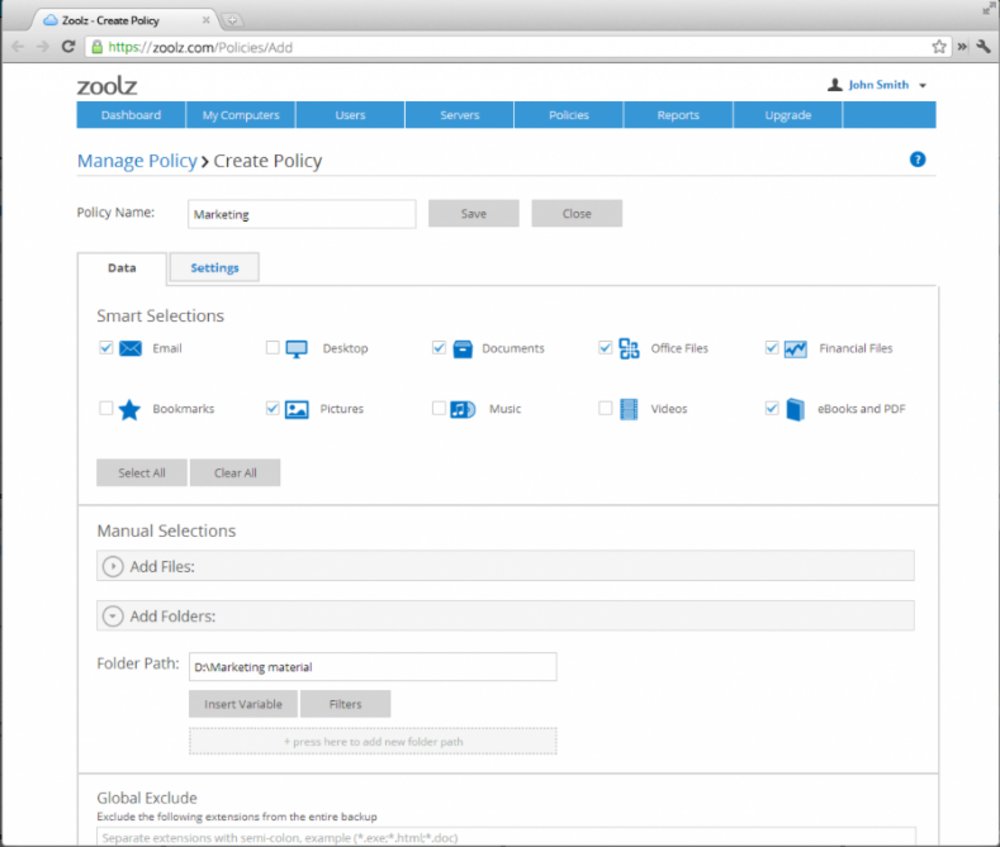 Zoolz Cloud Backup is controlled from your web browser where you can set policies on what type of files from your computer you want backed up.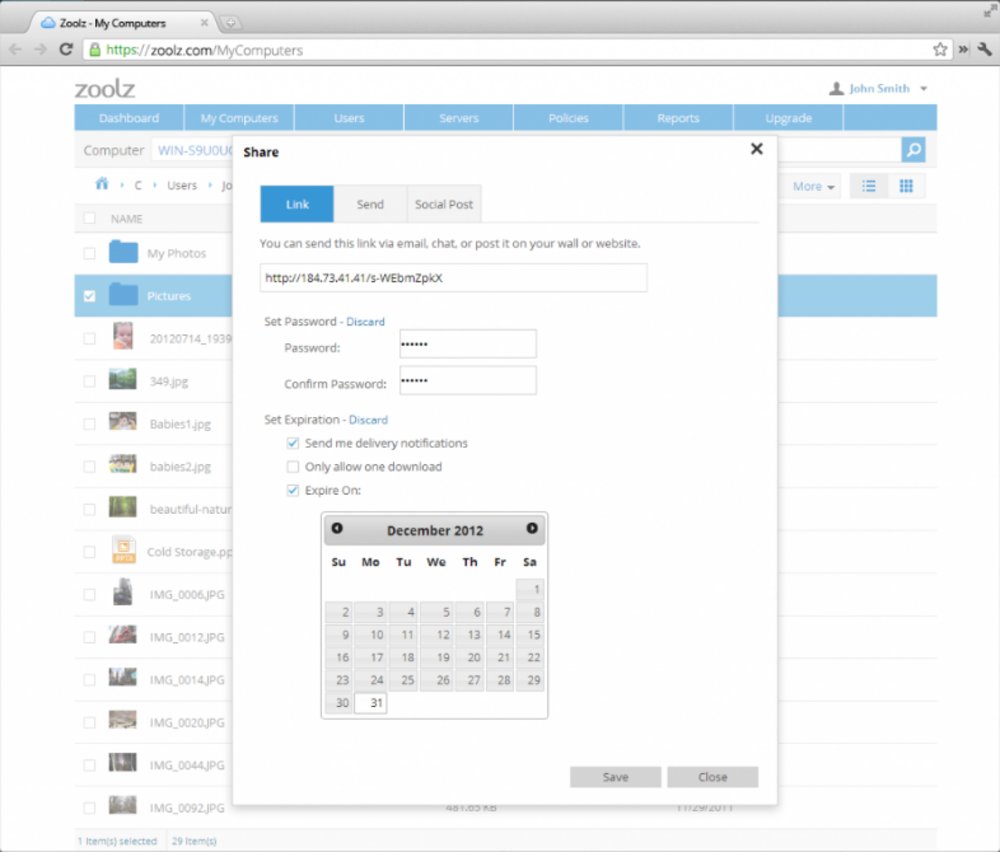 Zoolz Cloud Backup has a file sharing feature which allows you to send files to coworkers and people outside the organization.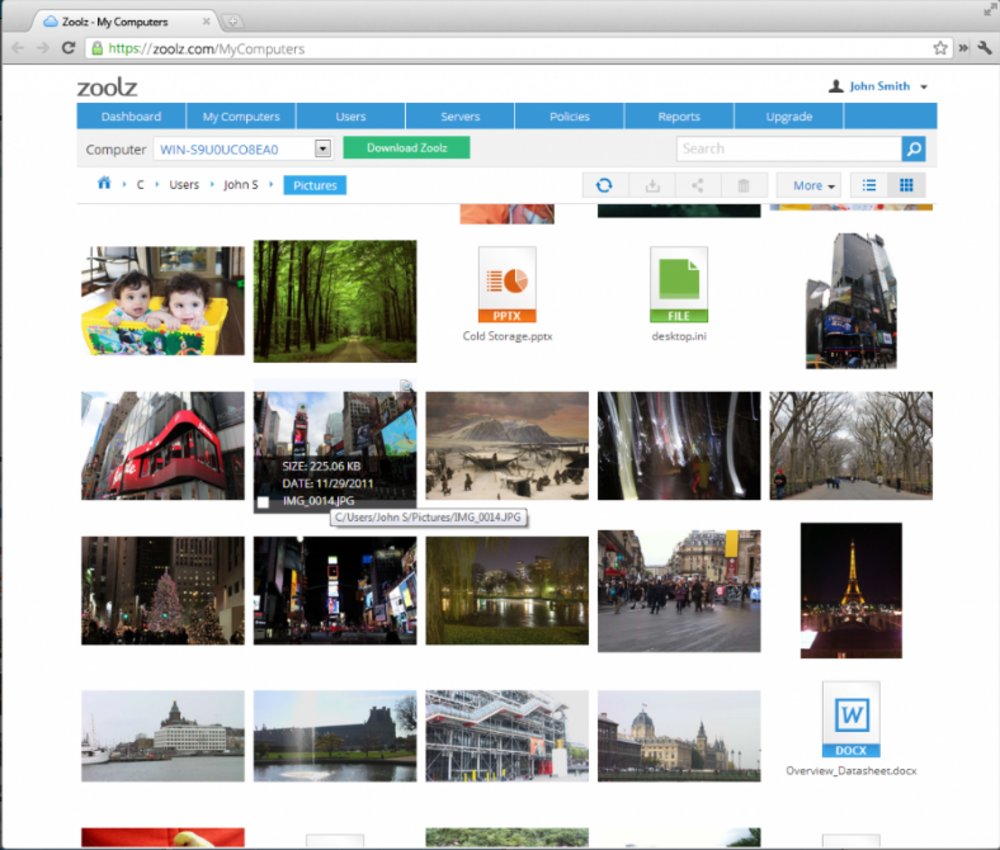 Zoolz allows you to stream media files such as video and audio from cloud storage.
Zoolz is a cloud backup service that offers multiple backup setups and plans. This service has both an instant storage cloud and a cold storage option for long-term archiving. You set up a plan to include both options, as well as a hybrid system with your on-location storage. Zoolz also provides an impressive feature set for specialized industries.
To view all our recommendations for cloud storage and backup services, visit our Best Picks page.

Plans & Pricing
With Zoolz you can craft your own business plan, allowing you to adjust the amount of storage and what features you need. Hot storage is priced at $0.08 per GB and cold storage is priced at $0.04. Optional features you can add to the plan include HD video streaming, mobile backup and optical character recognition. There is also a starter plan for $19.99 per month that includes 500 GB of hot storage and 100 GB of cold storage. There's also a free plan for you to try the service out.
Features
Zoolz brands itself as a "Tribrid" backup solution, giving you the option to back up your data to three different sources: their intelligent cloud storage (or hot storage), their cold cloud storage and your own local backup device. This triple layer of redundancy gives you multiple options for recovery in the case your system is compromised and more assurance that you can restore it. You can choose just one of their cloud solutions if that's what you need. Backup is automatic and can schedule it run when you whenever and however often you need it to.
Cold storage is for long-term backup and archiving. Since it's primarily used for archiving inactive data, it's not expected that users will access it and frequently transfer it, resulting in lower bandwidth use and cheaper storage. Zoolz's cold storage is a great value for the amount of storage you receive, and it's ideal for businesses that need to archive large amounts of data. For large uploads, Zoolz can rent you a hardware to transfer your data and ship it to them.
Zoolz Intelligent Cloud is the more active backup solution and has several more advanced features. It's called "intelligent" storage for its discovery capabilities that allow you to quickly search and access specific files using tools, such as optical character recognition for documents and facial recognition for photos.
This storage solution is ideal for media due to the large storage capacities, and its platform that allows you to stream HD videos and audio from the cloud. Zoolz can also integrate with file sharing services and social media platforms to backup files you store online including from Dropbox, Box and Facebook.
Drawbacks
There's no direct bandwidth limiting or controls in the platform, so you'll have to control that on your end if you don't want to bog down your network, such as scheduling the backup during off-hours.

Ready to choose your The Best Cloud Storage and Online Backup Services of 2019? Here's a breakdown of our complete coverage:

Andreas Rivera
Andreas Rivera graduated from the University of Utah with a B.A. in Mass Communication and is now a staff writer for Business.com and Business News Daily. His background in journalism brings a critical eye to his reviews and features, helping business leaders make the best decisions for their companies.