Cloud-based access control systems are an increasingly popular security solution with numerous advantages for businesses of all sizes and industries. The best access control systems on the market today utilize cloud-based technology to store data and allow easy monitoring of multiple business locations from any internet-connected device. 
Cloud-based systems are typically less expensive to install and manage than their on-premises legacy alternatives, and they offer more flexibility in features, tools and user control. Learn why a cloud-based access control system could be the ideal security solution for your business.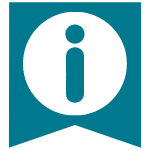 Did you know? The biggest differences between cloud-based and on-premises systems are the server location and the method of communication between devices.
What is cloud-based access control?
Cloud-based access control relies on wireless networks and cloud databases to determine if an individual should access something like an office door at a secure facility. Once the individual provides the proper credentials, access is granted, and the interaction can be recorded. 
Editor's note: Looking for the right access control system for your business? Fill out the below questionnaire to have our vendor partners contact you about your needs.
Unlike old on-premises access control systems that require you to purchase and maintain hardware, cloud-based or "IP access control" systems shift that responsibility to service providers. These providers often offer varying degrees of monitoring for a monthly fee. 
The hardware that access control typically requires – RFID card scanners, smart locks, biometric readers and surveillance cameras – is basically the same across all access control system types from an end user's perspective. However, these devices will connect differently for cloud-based and on-premises systems. 
Cloud models use wireless networks for all device communications instead of the hardwired networks that hosted systems commonly require. The lack of a wired network can make installation much easier, which is reflected in the total cost. 
Cloud-based systems usually include centralized monitoring that can be accessed securely from any internet-connected device, including smartphones, tablets and laptops. With surveillance cameras installed, both you and your security managers can view live feeds at any time. 
Administrators can also use an online dashboard to unlock or lock doors for guests across office locations and update an employee's access level to all facilities at a moment's notice.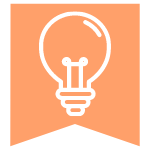 Tip: A workplace visitor policy can help ensure the safety of your team and your business when you welcome visitors on your premises.
How does cloud-based access control work?
Cloud-based access control systems store and manage data offsite with a cloud-based server instead of on-premises hardware. A recurring monthly subscription plan is often required, with prices varying depending on the complexity of the hardware and the number of access points throughout each location. 
Each piece of hardware – such as card readers, fingerprint scanners and surveillance cameras – is connected directly to a network through Ethernet or wireless signals. One of the best cloud-based business security system features is centralized management that a user can access securely from a mobile phone, tablet or laptop. You can view a live video feed, confirm the identity of any guests or weekend maintenance crew members, unlock any required doors, and continue monitoring your facilities anytime from anywhere.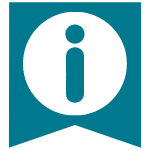 Did you know? Identity management is a crucial aspect of access control systems, providing enhanced security, data protection, streamlined compliance, and an improved user experience.
Key features of cloud-based access control systems
Here are a few important things you can do with the best cloud-based access control systems:
Manage from home. You can monitor and control your entire system securely anywhere from any smartphone, tablet or computer.
Monitor 24/7. You can make sure someone is around to help respond to a security event or emergency anytime.

 

Authenticate biometrically. You can use a select group of devices capable of scanning and verifying an individual's unique physical characteristics, including their fingerprint, iris, face, voice or handprint.
Integrate software. You can receive alerts through Slack and Microsoft Teams, or sync your facility's access control data with CRM, HR and authentication platforms.

 

Encrypt data. You can protect wireless network transmissions with public-key authentication, an EV SSL certificate and SHA-256 encryption.

 

Back up the system. You can ensure your system will remain online during a power outage or natural disaster with a backup power system.

 

Alert authorities. You can automatically send alerts to the appropriate authorities for break-ins, power outages, leaks and potentially harmful changes in temperature or air quality.
Create reports. You can receive detailed reports on each access point's activity for historical and live tracking of the individuals and guests on your premises.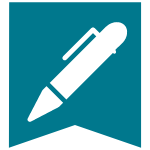 Bottom line: Most businesses turn to cloud-based access control for lower costs, easier monitoring, enhanced visitor management, and a wide variety of advanced features and tools.
Benefits of cloud-based access control
Cost, mobile monitoring and flexible features make cloud-based access control systems an attractive alternative to older, on-premises systems. While you'll still typically have to purchase the access point hardware, the level of monitoring and advanced control capabilities can be adjusted easily every month as your security requirements evolve. 
Affordability
Popular, affordable options like SimpliSafe offer multiple monitoring subscription plans that range from free to $24.99 per month for interactive monitoring and recording with up to 10 cameras. A compatible eight-piece office hardware bundle is available for about $400. Learn more in our full review of SimpliSafe.
However, most service providers in this category offer custom pricing because offices and retail buildings have such a wide array of requirements. Call a service provider for a more accurate estimate based on your facility and needs.
Mobile monitoring
The majority of cloud-based access control systems include basic mobile monitoring where you can view and control your entire system from a mobile device. 
If a pipe in your building bursts after hours, you could identify the issue quickly, allow a service technician to enter the building to access the area needing repair, and monitor their activity without leaving your home. One system can control hundreds of doors and other access points across multiple facilities.
Flexible features
Flexible features are another hallmark of cloud-based systems. Companies like Honeywell give the option to mix and match compatible hardware from multiple manufacturers for a highly customizable system. Read our Honeywell review for more information. 
Other providers – such as Brivo – allow offices to replace traditional RFID cards and key fobs with a mobile phone app. Brivo's mobile app communicates with a cloud-based database through an encrypted signal to unlock a door if the user has been given the appropriate level of access. Read our Brivo review for more information.
How secure is cloud-based access control?
Security is the most important factor when selecting an access control system, and cloud-based systems can provide this type of protection under the right conditions. However, the level of security the systems offer is dictated mainly by the various forms of authentication used to unlock each access point. 
If your cloud-based system is programmed to grant access to anyone carrying the appropriate RFID card or key fob, your facilities could be at risk if an authorized cardholder unknowingly loses their card. For businesses with sensitive data or valuable assets, a role-based access control system with multifactor authentication that uses two or more identity-verification methods can be next to impossible to breach. 
While it may be easy to steal or clone an RFID card, it's quite difficult to fool biometric access control technology. An ideal system uses fingerprint, iris or facial recognition technology in combination with another authentication form – including a secure username and password. 
You can also benefit from a cloud-based system's regular software updates with the latest security standards to combat known threats and cyberattacks. With centralized controls that you can access securely from any mobile device, you and other administrators can easily change any individual user's security clearance level or lock down an entire facility at a moment's notice. 
The best cloud systems also include backup power and multiple network options to prevent lost communication during a natural disaster or power outage.