Being a successful, respected business owner often isn't simple or luxurious. While many professionals dream of becoming a person of merit in the workplace, it doesn't usually come easy. With a highly respected title comes even higher expectations, which can be daunting, especially for new entrepreneurs, employers and company leaders. All leaders need support and guidance along the way. Fortunately, you can get expert advice by cracking open a book.
Best leadership books for small business owners
You don't have to look much farther than your bookshelf for insight and inspiration — if you know what to stock it with. Some worthwhile leadership books discuss how working on yourself can help you improve your business while others provide advice on how to apply Fortune 500 principles to any size company. Here are 15 must-read leadership books for small business owners.
1. Start with Why: How Great Leaders Inspire Everyone to Take Action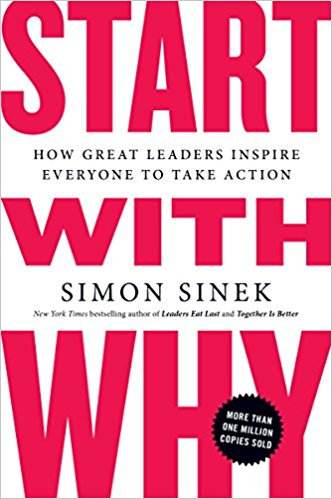 Ever wonder why some businesses thrive while others struggle? Start with Why encourages business owners and managers to stay true to their goals as leaders to keep their enterprises on track. Author, motivational speaker and marketing consultant Simon Sinek studied influential leaders, from Dr. Martin Luther King Jr. to Steve Jobs, and found one thing they all have in common: purpose. Sinek reminds readers to focus on what's most important to them and why they started businesses in the first place.
2. The 7 Habits of Highly Effective People: Powerful Lessons in Personal Change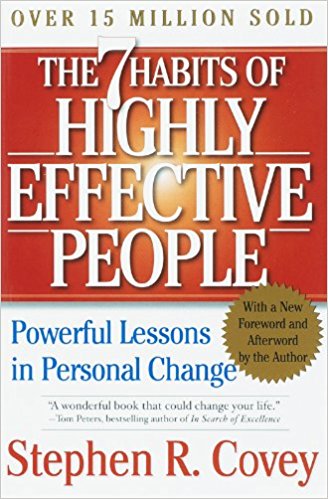 Businessman and author Stephen R. Covey recognizes the many obstacles leaders face today, including the flaws of human nature. By channeling his own experiences, he outlines principles to help leaders become more effective and adaptable and to advance in their careers by seizing opportunities. The 7 Habits of Highly Effective People empowers leaders through honest stories and thought-provoking lessons. [See the top habits effective teams have in common.]
3. Lean In: Women, Work, and the Will to Lead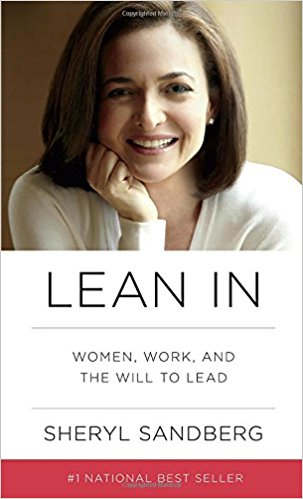 Lean In was written by the then-chief operating officer of Facebook, Sheryl Sandberg, specifically for women. The business world can be more intimidating for females, especially those in industries where the majority of leaders are men. In this bestselling book, Sandberg, a trailblazing woman in business herself, discusses the reasons her fellow female professionals struggle to make progress in leadership. She provides empowering solutions and inspiring ways to get more women into leadership positions.
As the workplace evolves, so to do leaders. Jo Owen's book, "Myths of Leadership: Dispel the Misconceptions and Become an Inspirational Leader," has evolved over time. Owen recently spoke with our b. newsletter team about why and how leadership has evolved in the post-Covid environment. Learn more about how the book was updated from the first edition to second in our Q&A with Owen. You can find more content like this in the twice-weekly b.newsletter.
4. The Leadership Challenge: How to Make Extraordinary Things Happen in Organizations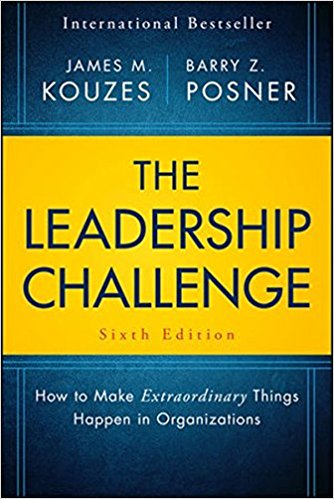 Across many editions, The Leadership Challenge has sold more than 2 million copies in over 20 languages. Authors James M. Kouzes and Barry Z. Posner conducted extensive research to discuss how to nurture leadership and the differences between a good leader and a great leader. With each new edition, the book examines current organizational challenges, today's work trends and international examples of extraordinary leaders.
5. Leadership and Self-Deception: Getting Out of the Box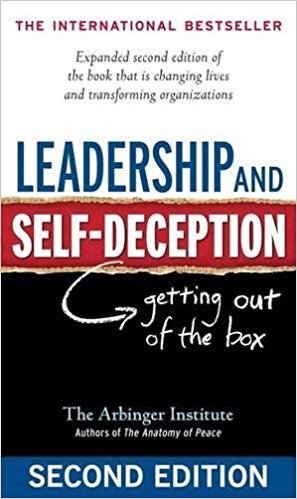 Leadership and Self-Deception confronts the issues we create ourselves, like mental constraints and barriers that prevent us from reaching our full potential. Written by The Arbinger Institute, the organization shows that through integrity and humility, you can become a better leader and individual, benefiting both your professional and personal life. The book focuses on concepts like team-building, conflict resolution and personal growth.
6. The Start-up of You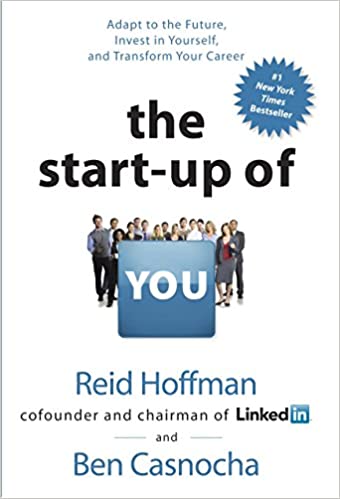 The Start-up of You by Reid Hoffman and Ben Casnocha is a guide to how small business owners can accelerate their careers in a fast-paced market. The main point of the book is to internalize your goals and find ways to adapt your career goals and plans. It includes tips to strengthen your network and locate unique opportunities that provide you with unprecedented growth in your industry. The authors aim to teach how to apply your entrepreneurial goals to your company.
7. Anything You Want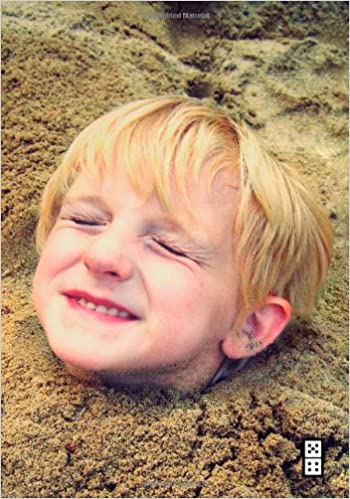 Anything You Want by Derek Sivers is one of the more out-of-the-box leadership books available for small business owners. Instead of sticking with a set formula, Sivers recommends following your passion as a way to achieve success. He tells his readers to use their dreams rather than a script as a guide. Sivers, a multimillionaire who has created music applications and websites, has a down-to-Earth voice that makes his approach relatable to anyone who wants to succeed in the business world.
8. The E-Myth Revisited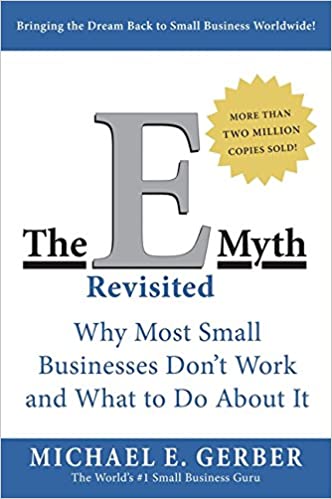 The E-Myth Revisited is an updated version of The E-Myth from author Michael E. Gerber. The goal of the book is to dispel many of the myths associated with leading any type of business venture. Gerber points out the common problems that get in the way of running a successful small business. He goes through each step to get from startup to franchise and what to expect along the way. His most prominent lesson is to work on your business instead of working in your business.  
9. Smarter Faster Better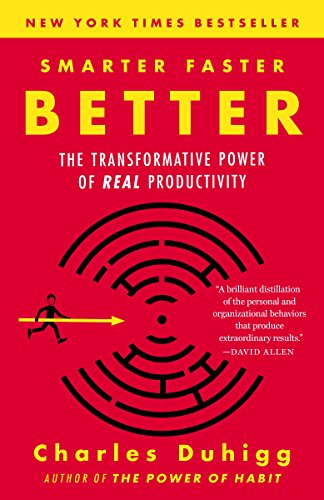 Smarter Faster Better by Charles Duhigg is the go-to book for learning about productivity, efficiency and building your business model on the right footing. Focusing on key concepts like enhancing decision-making skills, increasing motivation and setting effective goals, this book explains how successful companies maximize their time and profits by giving you the tools you need to similarly succeed.
To be efficient in your work and maintain solid business relationships, you must develop healthy habits. To learn more from Duhigg on this topic, check out his other bestseller, The Power of Habit, which we included in our roundup of books to improve your business skills and make you more intelligent.
10. Rich Dad, Poor Dad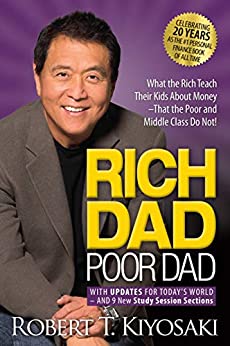 Rich Dad, Poor Dad by Robert Kiyosaki touches on the value of being willing to make mistakes and bounce back from them, a lesson that successful people know all too well. In the book, the author compares and contrasts the life of his blue-collar father to that of his friend's wealthy dad and delves into concepts like leadership in business, investment principles and risk-taking.
11. The Innovator's Dilemma
In The Innovator's Dilemma, Clayton M. Christensen stresses the importance of a company's resources, core values and business practices. He goes into detail regarding the fact that businesses may look good on paper and yet still face the possibility of failing. To prevent this from happening, he gives business leaders realistic guidance on how to make good economic and investment decisions. 
12. The Power of Broke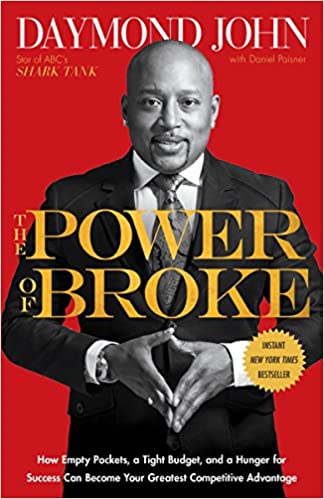 In The Power of Broke, Shark Tank judge and FUBU CEO Daymond John explains how bootstrapping can be a power move for someone looking to build their business from the ground up. Despite some unflattering stereotypes, having a smaller amount of funds in the bank can prompt would-be business leaders to become more creative, industrious, strategic and inspired. John knows about which he speaks: He built his business's net worth to $6 billion with only $40 starting in the bank. 
13. Dare to Lead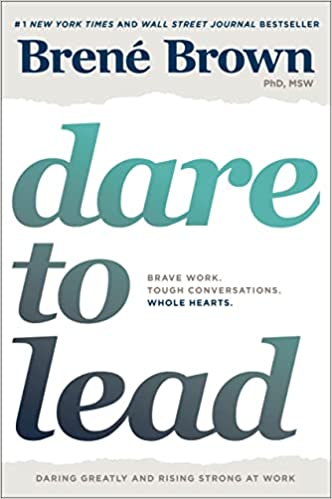 In Dare to Lead, Brené Brown explores how significant it is for entrepreneurial leaders to take the initiative when it comes to vulnerability and emotional integrity in difficult business circumstances. She inspires her readers to build a positive workplace and culture that encourages hearing different perspectives, implementing new solutions and leaving room for failure so employees can build resilience, creativity and invention at work. Find out more about learning from failure.
14. Likeable Social Media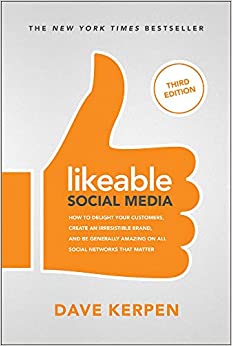 In this day and age, everyone wants to know how to build a popular and effective business presence online, especially on social media. In his book Likeable Social Media, Dave Kerpen shows readers not only how to shape their brand into something that is truly charming and unproblematic but also how to strengthen their connection with their online communities and their wants and needs. 
If you want to further expand your digital marketing knowledge, check out The Content Code by Mark Schaefer and other must-read books for marketers.
15. Mindset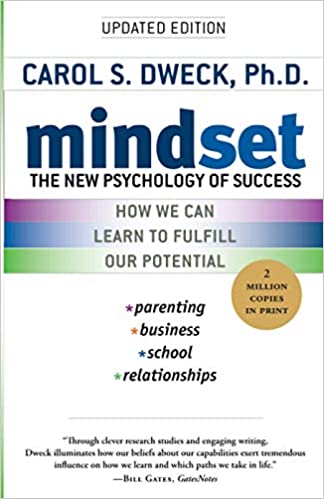 If you're struggling with an unhealthy thought cycle regarding business success, look no further than Mindset by Carol Dweck for help. Amidst the book's numerous valuable insights, Dweck expands on the notion that potential is limitless once people realize that talent and knowledge can grow with time and diligence. If anything, not believing in ourselves is what holds us back from reaching our goals. 
Top takeaways from the best books for small business leaders
While all the books above are unique, you'll find some common themes and key lessons that can impact your success as a business owner and leader.
Don't be afraid to fail. 
Many people today are terrified of failure, but books like Dare to Lead and Rich Dad, Poor Dad take the unpopular stance that failing is good for the business leader's soul. In her book, Brown discusses in depth why leaders should humble themselves and cultivate a workplace where failure is allowed and learning is encouraged. An off-repeated quote from Kiyosaki in Rich Dad Poor Dad says, "In the real world, the smartest people are people who make mistakes and learn. In school, the smartest people don't make mistakes." Remember that you're in the real world — not school — and many successful entrepreneurs failed at least once.
Don't stop because of low resources.
Books like The Power of Broke talk about the benefits of not having a lot of financial resources when first starting out on a business endeavor. If you collect the right tips and tricks on how to use what you have in the smartest way possible, limited resources needn't hold you back. Many successful leaders before you have defied the odds; why should you be any different?
Have a healthy mindset.
Taking control of your mind is incredibly important when it comes to accomplishing goals in any profession, let alone when on a small business journey. Mindset reminds leaders to never underestimate themselves when it comes to entrepreneurial success because there's power in believing you can achieve. Leadership and Self-Deception also warns leaders not to let their egos blur their judgment, hindering their overall success.