During the pandemic, countless businesses have been forced to move their operations to contactless and online payment acceptance, which has meant accepting credit and debit card payments. This made credit card processing essential in 2020.
After careful consideration, we chose Helcim as the winner of business.com's Finance Bizzy award for being the overall best of the best solution of 2020 in the finance category.

The importance of credit card processing in 2020
Credit card processing companies make it possible for all types of businesses to keep accepting payments, despite the pandemic – whether that means accepting payments online, using contactless technology in-store or both methods. For businesses that pivoted to offering pickup, delivery or e-commerce services, it means staying open even if their foot traffic is significantly reduced or their storefronts are closed.
Adapting quickly has been the key to survival for so many small businesses during the COVID-19 pandemic, and credit card processing has been key to helping them do that, which is why we selected it as the best of the best in the category of finance. Without the support of credit card processors, small businesses wouldn't have been able to pivot so quickly.
Why Helcim is the best of the best in 2020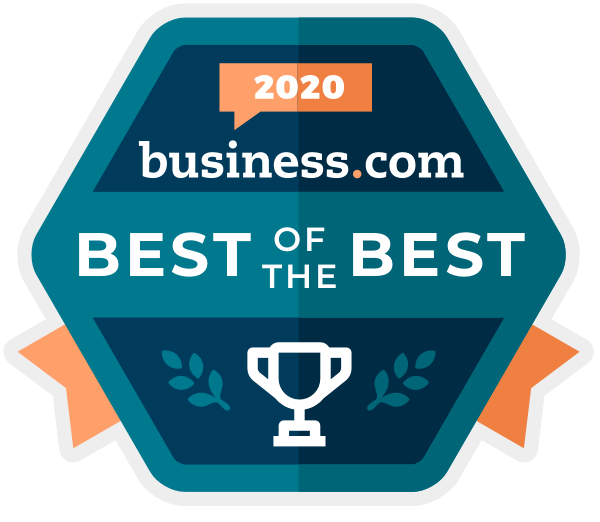 Helcim has been processing credit card payments for 14 years, serving small businesses in the U.S. and Canada. Nicolas Beique, founder and CEO, credits Helcim's success to its feature-rich offering and transparent approach to pricing.
"Most people really care about finding a processor they trust to give them a good service and transparent pricing, but, unfortunately, there's a lack of that," Beique told business.com. "We've done really well because there's so much trust in the brand and an affordable rate."
Pricing and transparency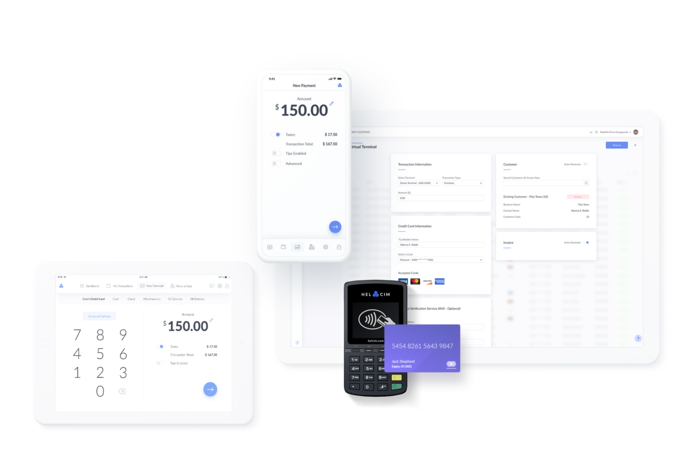 Price matters, especially when you process a lot of transactions. Equally important is how transparent the vendor is with their pricing. Some processors advertise low rates but don't disclose all of their fees.
Helcim, however, posts all of its rates and fees online and gives examples of how much you'll pay when accepting different cards. There's no pricing ambiguity with this vendor, which is one of the reasons Helcim earned the Finance Bizzy for best credit card processing.
Its retail rates are lower than average, and Helcim is among the few processing companies to offer a rate guarantee. That means the interchange-plus markup percentage and per-transaction fee won't increase during the length of your contract.
Additionally, Helcim includes nicer features in its monthly fee that other processors charge extra for. These include a POS app, an online store, hosted payment pages, a customer portal, invoicing, recurring payments, a customer manager and a virtual terminal.
Service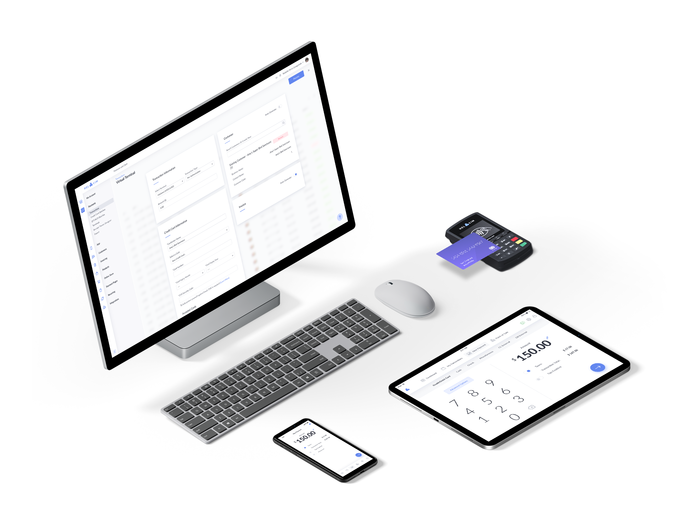 Pricing isn't the only reason why Helcim is the best credit card processing solution for small businesses. It proved during the pandemic that it can be as nimble as the businesses it serves. It recently launched QR payments to replace the need for physical menus and POS hardware in restaurants. It's waiving its monthly fee for the first three months of service for new merchants and is adding more features to its online store capability.
Meanwhile, its virtual terminal is proving invaluable during the pandemic, empowering businesses to accept payment from computers, tablets or phones. For retailers that remain open, contactless payment terminals have become a requirement that Helcim can easily deliver. Those same services will be even more important later in 2021 when the new, post-pandemic normal begins to emerge.
"What merchants are looking for coming out of COVID is finding a processor that has some great tools, including online tools," said Beique. "That old-school stand-alone brick terminal on your countertop is no longer serving them well."