While brick-and-mortar stores aren't headed toward extinction just yet, they've been battling one of the world's most prominent e-commerce companies – Amazon – for quite some time.
Amazon shoppers can use the online retailer's website and mobile app to have a mind-boggling range of products delivered overnight – and in some cases, within hours. Customers can also access delivery services from Whole Foods, Amazon Fresh, and other local and online stores. The Amazon Prime subscription service ups the convenience level with free delivery and additional shopping perks. 
How can brick-and-mortar stores compete with such an array of options and conveniences? While Amazon is a behemoth, physical shops offer plenty of advantages for customers. Here's a look at Amazon Prime and what traditional retailers should know about coexisting – even thriving – in the face of such competition.
What is Amazon Prime? 
Amazon Prime is a specialized service that e-commerce giant Amazon extends to subscribers worldwide. With benefits including free next-day shipping on certain items, shopping deals, streaming services (e.g., Prime Video, Amazon Music and Prime Gaming) and reading selections (e.g., Prime Reading and Amazon First Reads), memberships are growing exponentially every year. 
According to Statista, there were 148.6 million Amazon Prime users in 2021, up from 99.7 million in 2017. The number is expected to exceed 153 million in 2022. Globally, there are more than 200 million Prime users. 
Prime Day, an exclusive sales day offered annually for subscribers, earned Amazon $10.39 billion in 2020, which still paled in comparison to 2021's $11.79 billion revenue. 
How to compete with Amazon Prime
If you're a brick-and-mortar retailer, you may be tempted to move your entire inventory online to compete with Amazon, but don't do anything hasty. There are ways to coexist with Amazon and succeed on your own terms. 
1. Make your brand and store stand out. 
Traditional retailers offer significant advantages to customers. Consider your business's strengths, and focus your efforts in these areas. 
Exclusivity: Amazon has expanded its partnerships with various companies, delivering for and profiting from local stores like the Los Angeles-based Sprouts, Bristol Farms and Sprinkles Cupcakes. It's also acquired companies such as Whole Foods, PillPack and Ring. If your business creates its own products, explore this unique advantage and cater to people who love buying items that can't be found anywhere else.
Customer service: Never underestimate the impact of excellent customer service. Influential brands like Nordstrom employ key customer service elements to retain customers and boost customer loyalty. Traditional businesses should make a point of responding to online reviews, particularly on social media. This responsiveness shows your customers you value them and will accept feedback to improve. 
Add-ons: Amazon isn't the only company that can provide free delivery and daily deals. Local brick-and-mortar shops can add these perks to their marketing strategies. Is your shop near a residential area? Consider providing an option for customers to reserve items online and pick them up in-store. Planning to launch a new product? Give out samples and urge customers to pre-order. Details matter, and the store with the most attention to detail wins.
Privacy: Consumers – particularly online shoppers – are concerned about exposing their personal information to others, including marketers. Privacy and security are huge advantages of brick-and-mortar stores. There are no cookies left behind to track shopping behavior when shopping in person. While physical stores must also take care with their customers' data, they can assure customers that personal information, like their email addresses, will only be used for newsletters and store updates.
Socialization: Amazon doesn't hold weekend baking workshops or invite people to half-price appetizers every Friday. Physical stores have the opportunity to make people feel special. Greet customers by their first name, smile often, and tell them about offers and sales first. When customers walk into your store, they know they can benefit from the real person behind the counter.
Integration: Even small local shops don't need to fall behind the latest technology. By cleverly integrating digital services, such as free Wi-Fi for customers, you instantly level up your game. Consider incorporating mobile marketing and use QR codes people can scan to see product reviews. You can also provide video demos of your merchandise so customers can learn how to use your products properly.
Remember all the reasons why your customers buy from you. Your shop may be the only one in the city that sells amazing cupcakes or homemade, affordable soap. Own your products. Train your employees. Answer complaints promptly. Don't forget: Not everything can be digitized.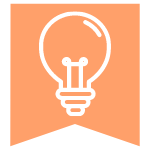 Tip: To market your retail store successfully, maintain an online presence with accurate information about your physical location, host events, and invest in excellent window displays.
2. Offer online purchasing options to complement your store. 
Most businesses, even primarily brick-and-mortar establishments, have an online presence. Offering an option to purchase online helps you reach customers outside your local area and can boost sales significantly. 
When setting up an online store, focus on creating convenient payment options for your customers. Think about two questions when considering online payment methods:
What is the simplest payment option you can offer? 
How can you reach the broadest audience? 
A reputable payment platform will typically include various popular pay avenues. For instance, BigCommerce offers 65 different payment processing systems servicing over 95 countries and catering to high in-demand electronic and mobile wallets.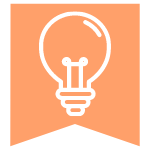 Tip: Consider connecting your type of POS system to your business's online catalog and checkout system. This integration allows you to view your online and physical store sales in one place. Check out options like Vend, ConnectPOS and Square.
3. Sell on Amazon. 
Amazon doesn't have to be the enemy. In fact, it can be your partner. Take advantage of Amazon and maximize your business by using this popular platform to sell your brand via an Amazon Business account. 
After creating your account, you'll use a connected website called Seller Central to track your sales activity, manage your online catalog, change product prices, contact customers and seller support staff, and monitor your account. The Amazon Seller app can help you fill orders, discover products to sell, and take professional inventory photos, as well as edit them from your mobile device. 
4. Improve your customers' in-store experience. 
Want to engage customers while increasing satisfaction rates and sales? Incorporate social media into your business. Create an environment where customers will be inclined to post photos of their store visits, with aesthetic backdrops, top-tier lighting options and other attractions.
Here's a couple of ways to improve your in-store experience:
Add tablets. Decrease wait times and increase customer gratification by using in-store tablets as a POS system so customers can conduct transactions anywhere in the store.
Create a community. Provide a community for your guests by greeting and chatting with regulars. You can also hold events, such as classes or workshops, where customers can obtain information, learn new skills, and build relationships. 
What to avoid when competing against Amazon 
Keep in mind a few strategies that won't work when you're competing with Amazon.
1. Don't sacrifice margins. 
Using a private label called AmazonBasics, Amazon has been creating its own version of best-selling products on the market and cutting the prices to challenge competitors. But given Amazon's vast resources, smaller retailers shouldn't follow in its footsteps. 
Instead of lowering your margins to unsustainable levels, find ways to reduce your business costs: 
Incorporate automation technology that eliminates tedious manual tasks and minimizes human error. 
Hire smarter by finding team members with broad skill sets to get multiple jobs done. 
Recruit hardworking contractors like copywriters, web developers and graphic designers instead of full-time workers.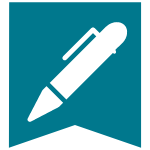 Bottom Line: Don't slash prices in hopes of crushing the bigger guy. Compete with Amazon realistically by streamlining your brand and reducing operational costs.
2. Don't try to mimic what Amazon sells.
Amazon's extensive inventory covers a lot of bases. If you make profits reselling merchandise, don't mimic popular and bestselling products that Amazon and other big brands already successfully sell. 
Instead, create a hub for niche or unique products that appeal to specific markets. Ideally, create your own versions of these products.
3. Don't redirect Amazon shoppers to your website.
Selling your products on Amazon can give your company the attention and exposure it needs, but redirecting customers to your website from the e-commerce platform violates its policies and can annoy shoppers.
A better way to promote your business is to use the retailer site as it was intended. Buyers will check out your website once they gain more familiarity with and trust in your brand.
Customer care is key to success.
Physical stores aren't going away. Even Amazon is opening brick-and-mortar retail stores, showing that the online shopping giant recognizes the power of physical retail and human interaction. 
As long as business owners value relationships, local brick-and-mortar shops will live on. Whether you're a brick-and-mortar retailer, an e-commerce seller, or both, taking care of your customers is key. 
Al Gomez contributed to the writing and reporting in this article.