While there's some discrepancy around the exact age of Millennials, the term generally refers to consumers born between 1982 and 2004 (give or take a few years).
According to Accenture, there are more than 80 million Millennials currently living in the United States, and they account for more than $600 million in annual spending. 
Although there's plenty of research about Millennials' shared value system, education and aspirations, there's just one thing a small-business owner needs to know: How mobile payments can help you persuade them to buy.
Demonstrate That You Speak Their Tech Language
Millennials do not know a world in which computers didn't exist; younger Millennials don't remember a world without the Internet.
While older consumers tend to demonstrate initial discomfort with new technologies, including security concerns associated with paying on a mobile device, Millennials don't share the same tech learning curve.
In fact, researchers at Barkley have found that Millennials are two-and-a-half times more likely to be early technology adopters than their older peers.
Plus, their willingness to use mobile payments has an indirect effect on other consumers.
Though they may be financially self-sufficient, Millennials have significant influence on how their parents and grandparents spend, according to Barkley's data. 
They're Not That Fond of Cash
Predictions about the death of cash have swirled since the 1970s, but despite trends toward electronic and digital banking, global currency remains alive and well as a form of payment.
Yet given the buying power Millennials possess, they may one day be known as the demographic that finally put cash out of circulation.
According to an infographic by Payfirma, nearly half of millennials prefer to pay using a mobile device compared to cash, especially for smaller purchases.
By accepting mobile payments, you give these younger consumers the power to choose how they want to pay, and don't risk losing the business of the many Millennials who don't consistently carry cash.
They Prioritize Instant Results
Millennials have come of age in a connected world. Their experience in the world is largely based on instant gratification. Not surprisingly, they expect the same type of experience at the point of sale.
In fact, half of the Millennials cited in Payfirma's data noted speed as the No.1 attribute that attracts them to mobile payments.
More than half also said they like mobile payments because they eliminate the need to wait in a traditional checkout line. 
They Integrate the Shopping Experience
Despite the common stereotype that Millennials prefer to buy online, Accenture's data suggests that nearly 70 percent of Millennials are just as willing to visit a brick-and-mortar retailer as an E-commerce site, provided the service experience is streamlined across channels.
Not only do they expect to see consistent inventory, pricing and promotions in a brand's online and brick-and-mortar environments, they want to use devices interchangeably as they search for products, compare prices, redeem offers and pay for a purchase.
When you accept mobile payments, you demonstrate your ability to meet those omni-channel expectations. 
Mobile payments simplify loyalty programs. Nearly 95 percent of the Millennials Accenture surveyed want to feel like their business is valuable.
Whether you offer customers who use mobile payments the option to receive customized email offers on future visits, deliver digital or text coupons to their mobile device, or empower them to automatically earn and redeem loyalty-based rewards for their purchases, mobile payments make it easy to execute the "VIP" incentives Millennials value. 
Mobile payments are a cost-effective solution all small businesses can use to improve their own operations, streamline the point-of-sale experience, attract Millennials and deliver on the buying experience that keeps them coming back.
As one of the largest demographic cohorts in history, attracting millennials and turning them into customers for life could be just what you need to build a sustainable and profitable business model.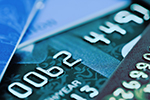 Best Credit Card Processing Companies: 2018 – Business.com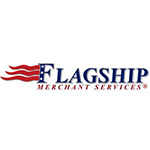 Best Credit Card Processing Contract – Flagship
When you're looking for a credit card processing service, one feature you should insist on is a contract with month-to-month terms.

Best Credit Card Processor for Professional Services – TSYS
Low transaction volume as a professional service provider? Consider TSYS.